"This is our second time, and we like it a lot!"  Georgia Nott, talking about their second gig in San Francisco to date, playing to a sold out crowd at The Independent on Tuesday night.  She spent most of her time roaming back and forth across the stage, and the rest on her keyboards, at the opposite corner from her brother, Caleb, who had an array of electronics and musical tools at his own station.  Holding down the center between them was touring drummer, Jimi Mataio.  The set really came alive most when Georgia was on mic and vocals only, pacing the stage while showcasing her gifts, singing their unique style of music.  Although one of the highlights was her heartfelt and slow tempo solo on keys and vocals toward the end of the set.  With their first studio album due at the end of Summer, this overall versatility for such a young band – as well as their ability to recreate it live – makes me extremely optimistic about the future of this duo.  It was a fantastic performance, which included support from one of my very favorite young artists, Meg Myers, as well as a great showing by Max and The Moon.

Who: Broods
Supporting: Meg Myers
Supporting: Max and The Moon
Venue: The Independent
Where: San Francisco, California
Promoter: Another Planet Entertainment
When: May 13, 2014
Seating: General Admission (also photo pass first three songs)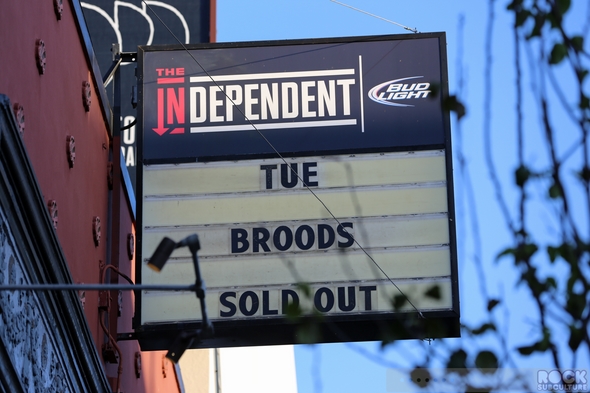 As noted, this was a sold out show.  As their is no barricade in front of the stage at The Independent (for photography), I always show up at least an hour early to these shows to secure a place up front without having to ask fans to move later on, so I was the first one in line.  Georgia and Caleb were hanging out in front of the venue, and occasionally a fan would walk by and ask to take a photo with them…  They were very friendly, so I asked if I could take a photo of just the two of them, and they were kind enough to oblige: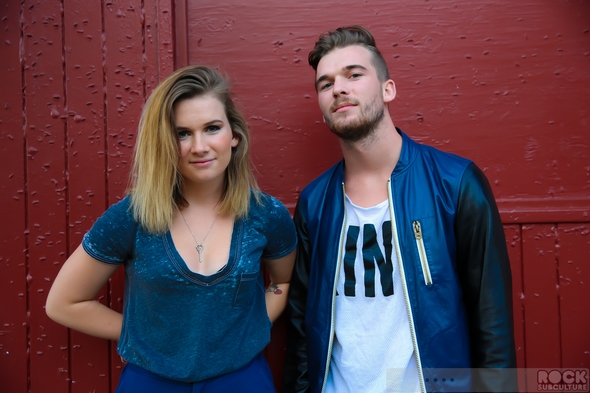 Once doors opened, the place steadily filled up and was packed by the time the first support artist, Max and The Moon, came on stage.
Max and The Moon
Members
Matt Couchois (lead singer, piano)
John Velasquez (lead singer, guitarist)
Dillon Couchois (drummer)
 Zachariah Weaver (bass, vox)
Max and The Moon is a four piece unsigned band from Chino Hills, California.  They put on a great show, and it was interesting to see and hear Matt and John take turns on lead vocals.  Their sound is kind of an alternative sort of folk-pop, and I especially enjoyed the balance and harmony between all of the parts, and particularly loved the strong and distinctive basslines.
Below is the setlist for Max and The Moon…
Set List
Out of My Head
All I Know
The Way I See
Mexico
Summer Night
Losing the Agreement
Crazy
Below are some photos of Max and The Moon performing on stage: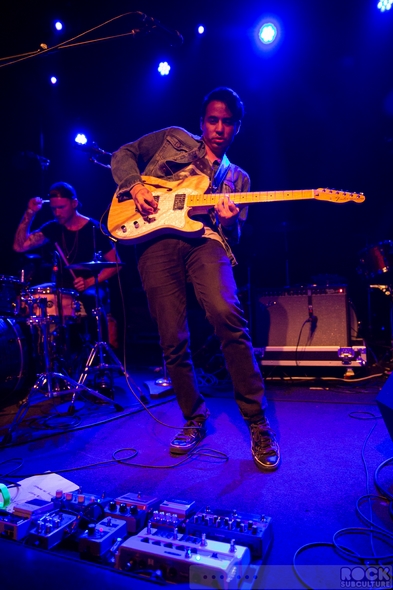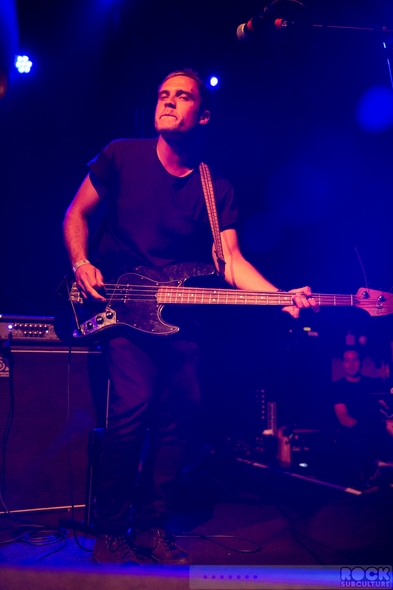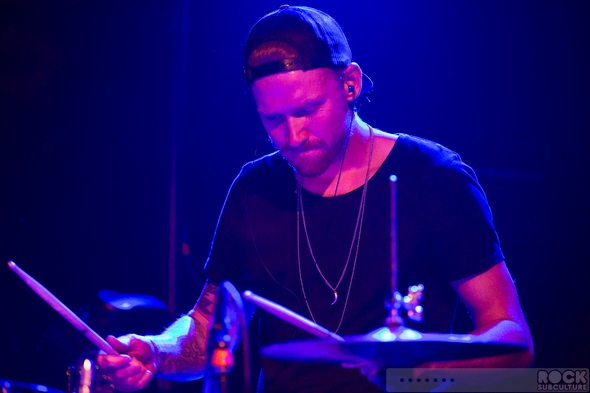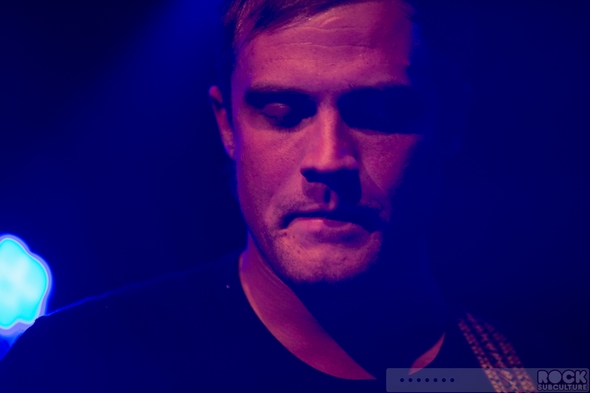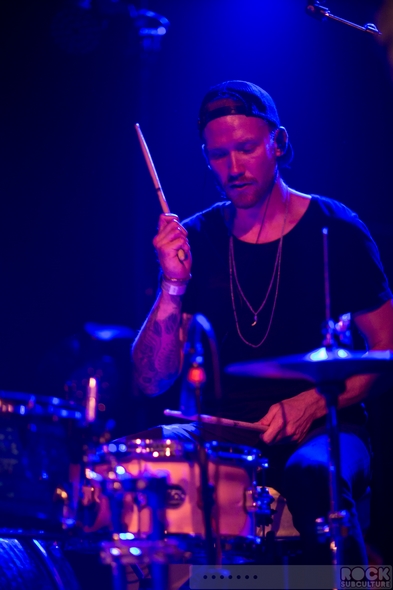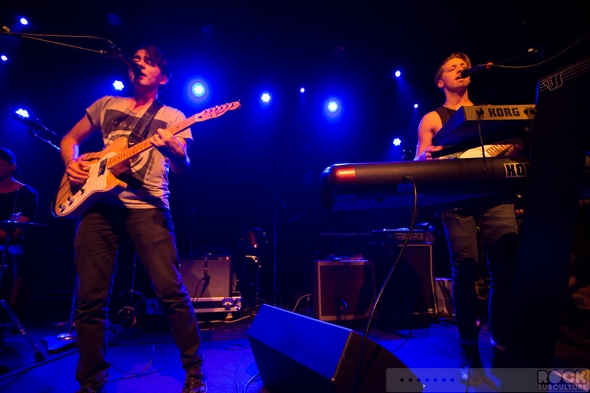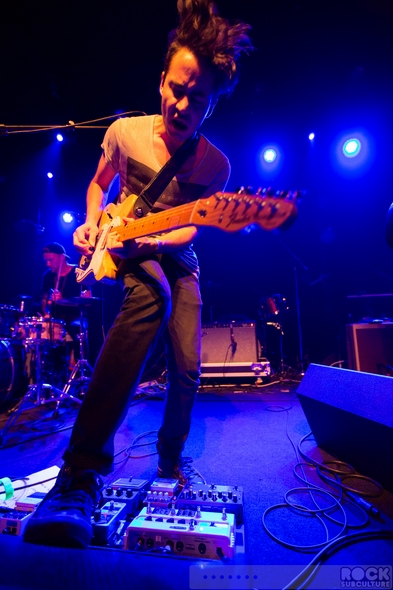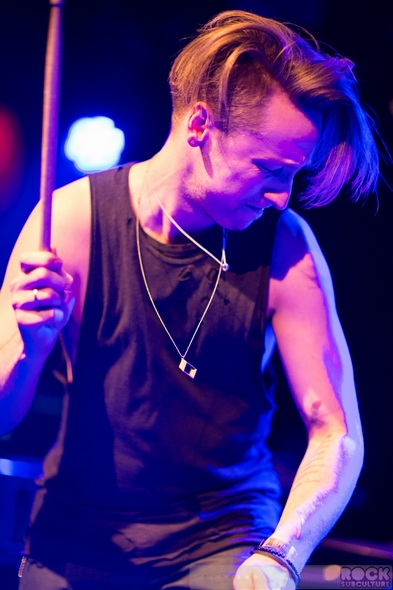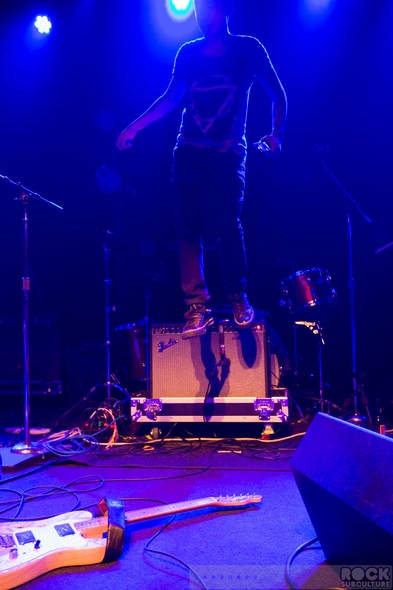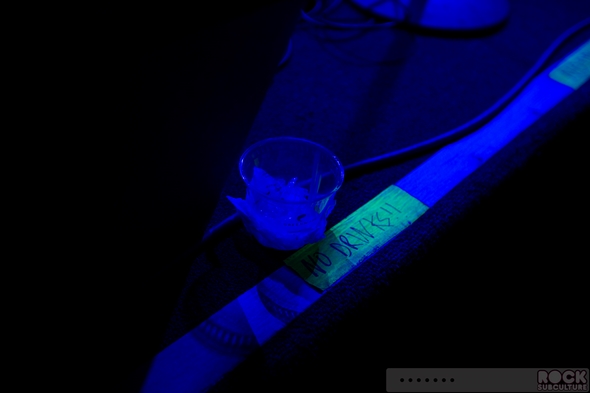 Meg Myers
Members
Meg Myers (vocals, bass, guitar)
Doctor Rosen Rosen (guitar, bass)
Ken Oak (celloist)
Sam Gallagher (drummer)
I actually turned out for this show because of Meg Myers – I'd never heard of Broods when this show was first announced, but was thrilled to see Meg Myers was coming to perform in Northern California, so it was a must see show for me.
I first saw her and her band perform at one of the warm up gigs by Pixies in Los Angeles last year (and raved about her in that review), and was blown away by both her music and her live performance.
I actually attended two of those Pixies shows, but only shot one (the support the next night, which I shot, was the also stellar Reignwolf), so I did not get to photograph Meg Myers that first show.
In my Rock Subculture 2013 Year in Review feature, I named Meg Myers as one of my Top Three Supporting Acts of the year and I chose "Adelaide" as my #1 Best Song of 2013 (along with five other Meg Myers tracks filling out my Top 100 Songs of 2013).
In short, I was an instant fan, and I feel that she is one of the most exciting young talents in music today.  At just 28 years old, the singer-songwriter released her second EP, Make a Shadow, earlier this year.  In my opinion, it is the best EP thus far in 2014, and I really look forward to a full album and more success for the gifted musician.
Meg strikes me as the type to never hold back, and along with that speculation, her and her awesome band broke the crowd chatter with "Adelaide", and with no set list in sight, built on that masterpiece with songs from her first EP, Daughter In The Choir, as well as the new tracks.  They ended with "Heart Heart Head", which is probably her most raw song from her catalog.
Below is the setlist as I best recollect…
Set List
Adelaide
Go
Make a Shadow
Say Nothing
Monster
Desire
Curbstomp
Heart Heart Head
Meg Myers is a really interesting artist to me, because she is so both unique and genuine, and while there are bits and elements and styles that remind me of other artists and songs, going back to the 80s, she is completely original and authentic.
And, like the Pixies that she supported last year, her studio sound is accurately recreated on stage (or maybe her live sound is captured is the studio?).
In any event, she is one of my favorite artists performing today, and a must see act on the road.  She is deserving of great success.  I feel as though she has some of the same musical sensibilities as Kurt Cobain – you can feel raw emotion (and pain) in her songs but there is a really catchy/hooky pop sound at the heart of it all.
Below are some photos of Meg Myers performing on stage: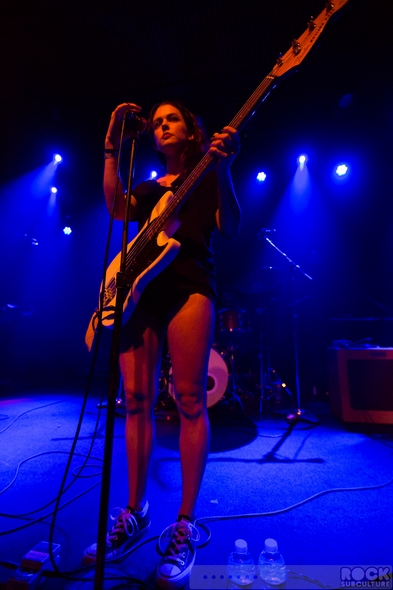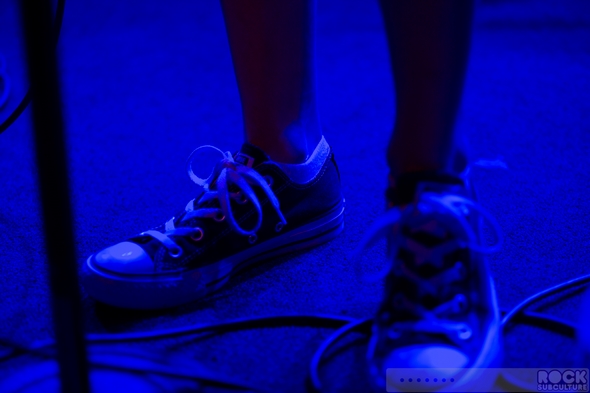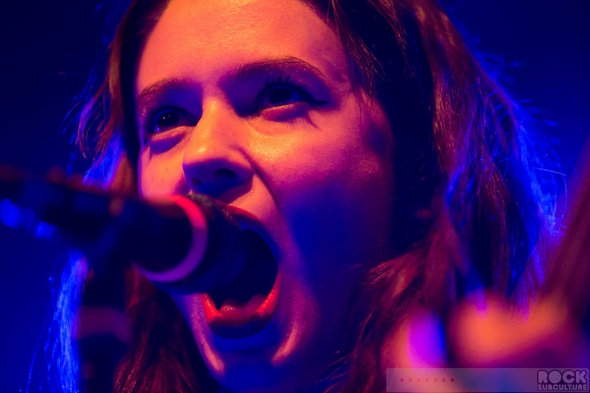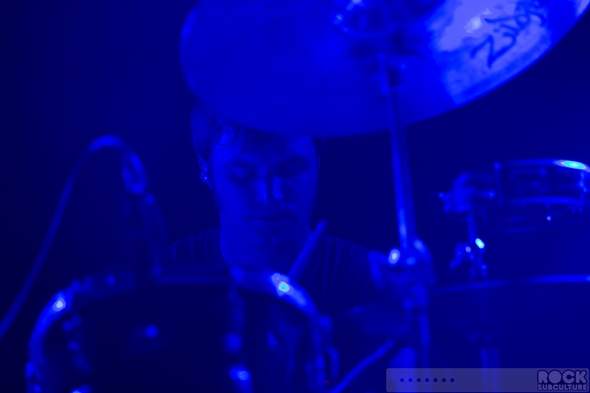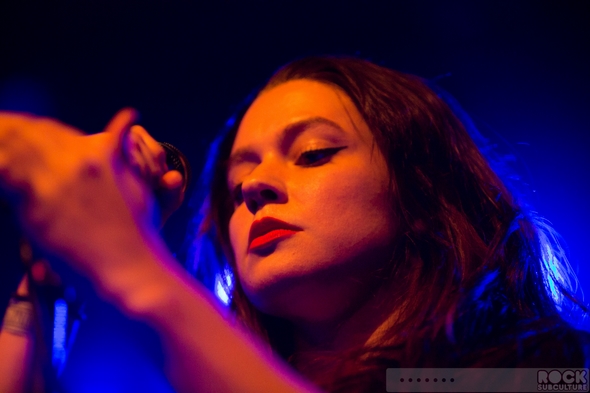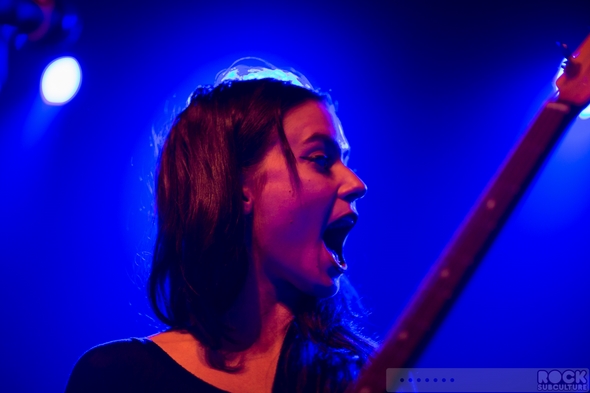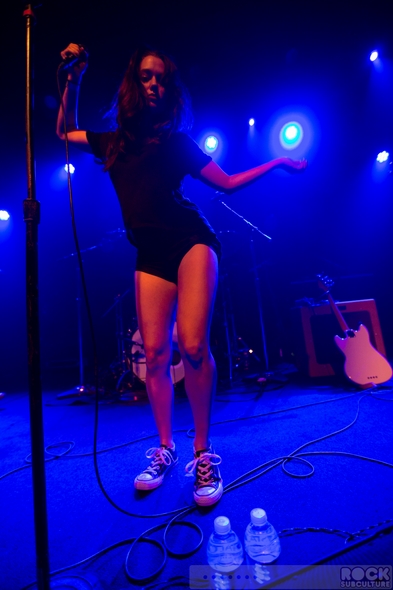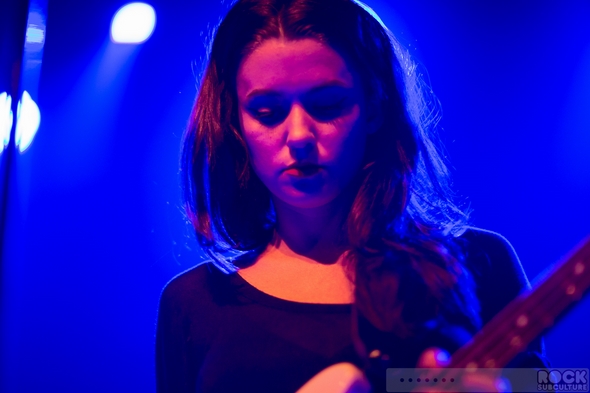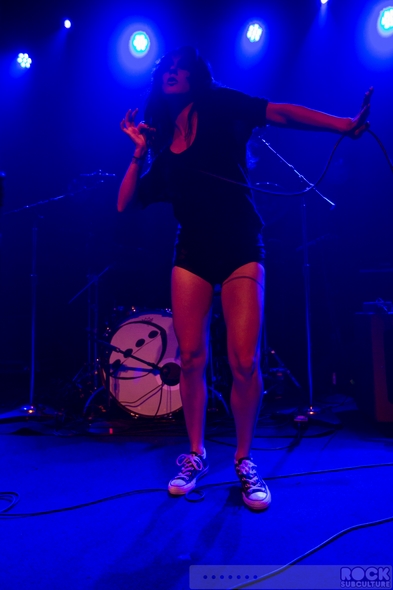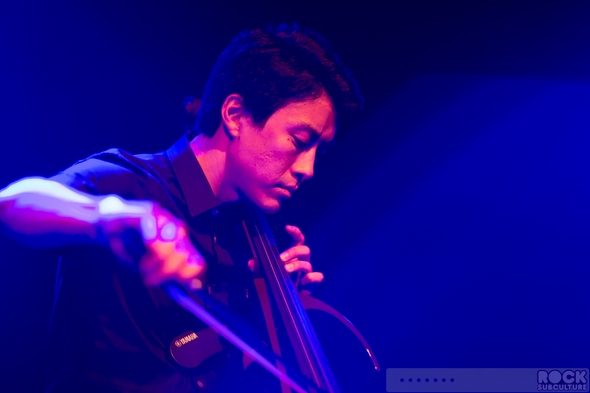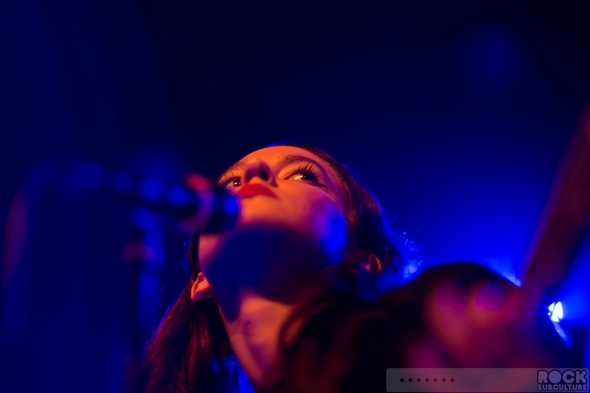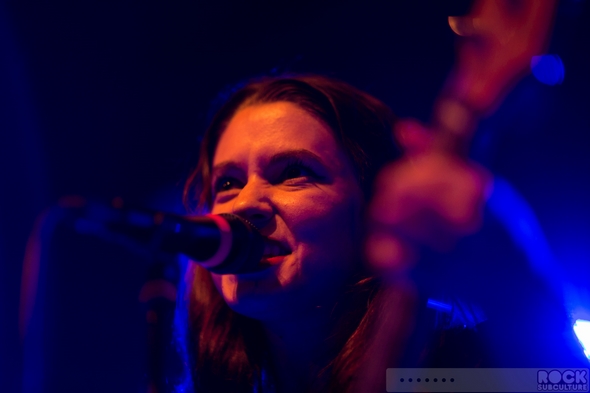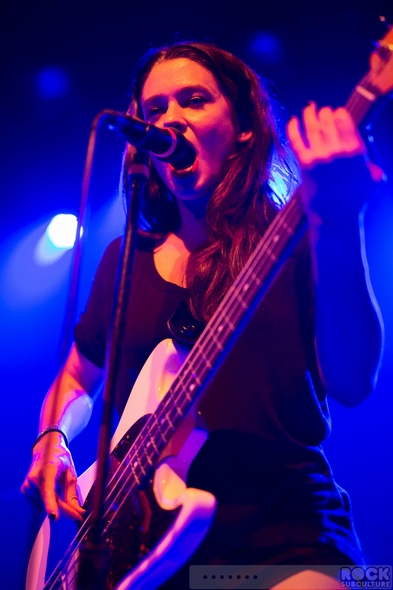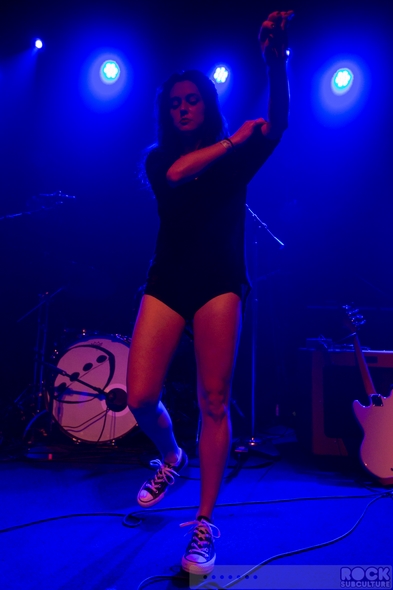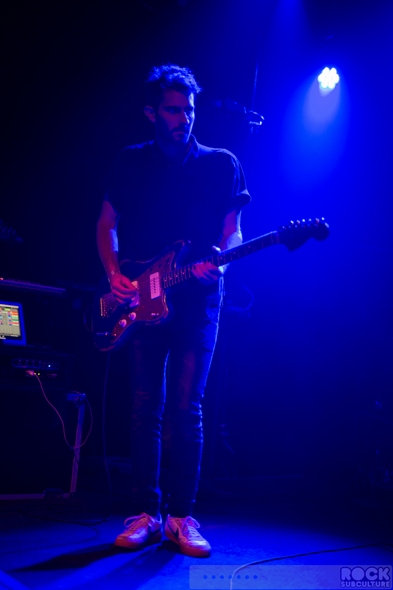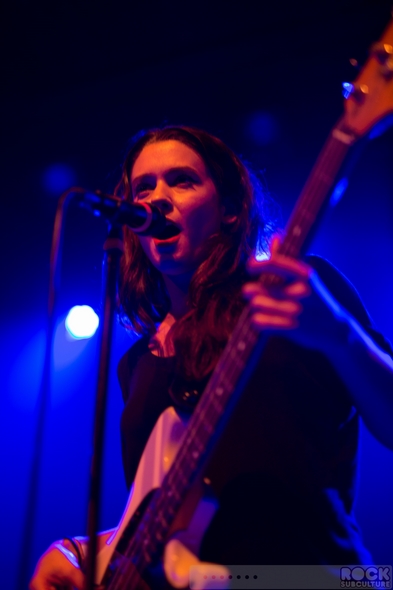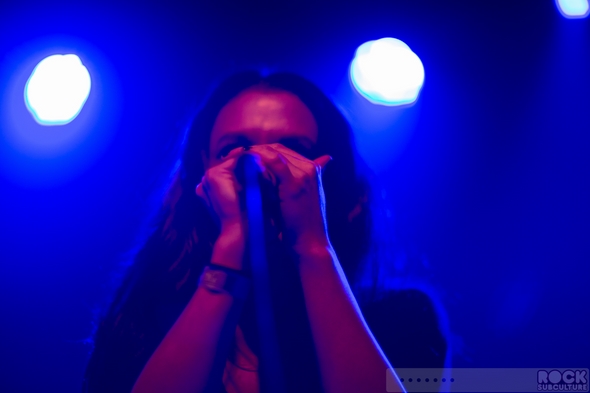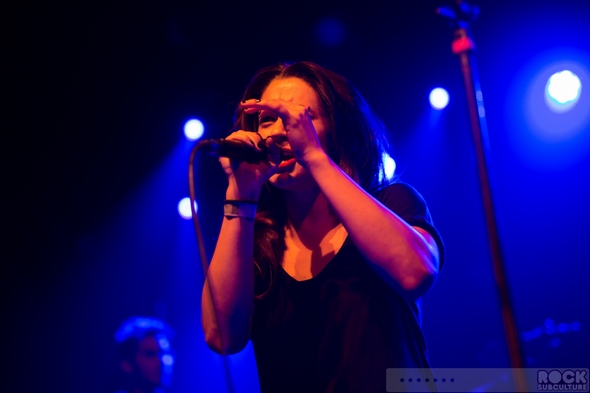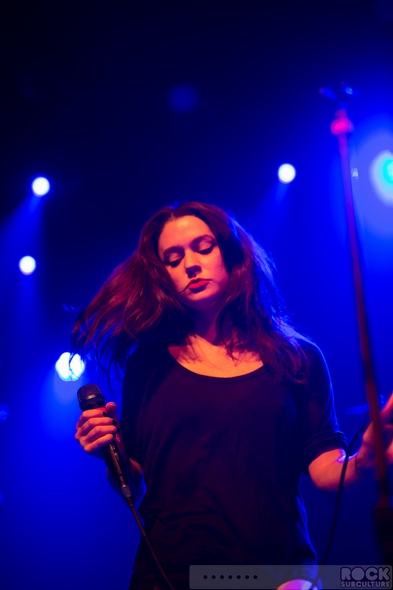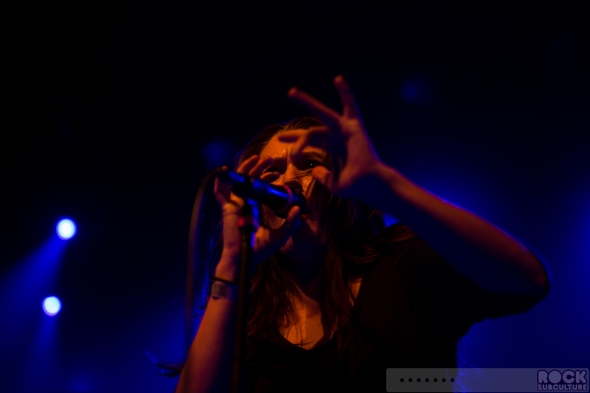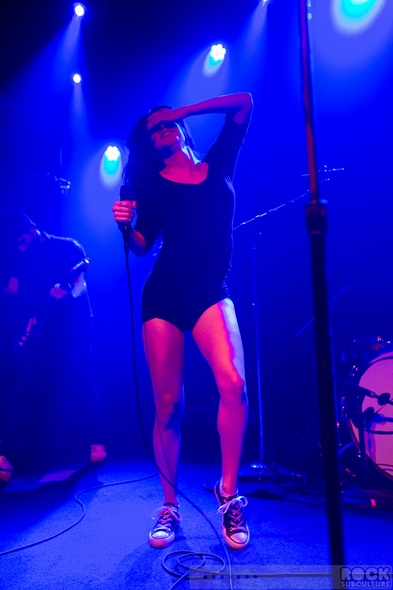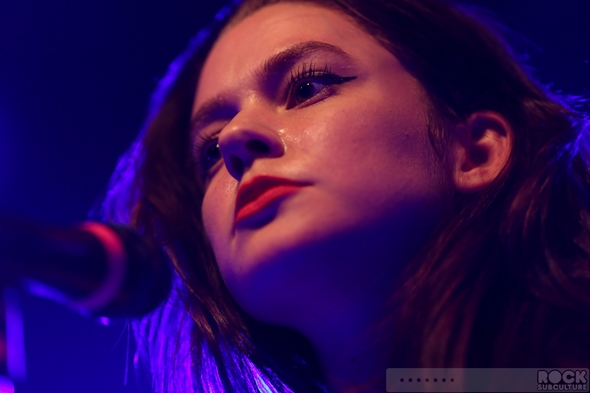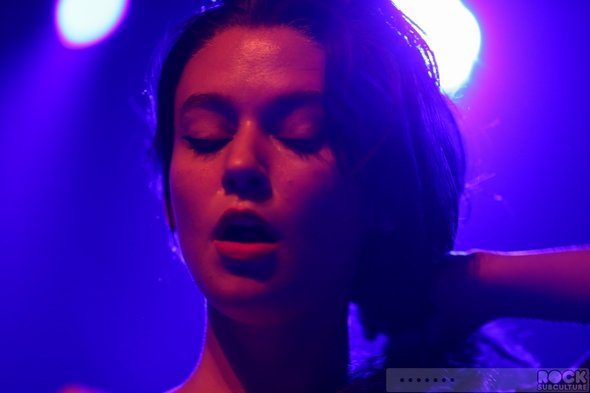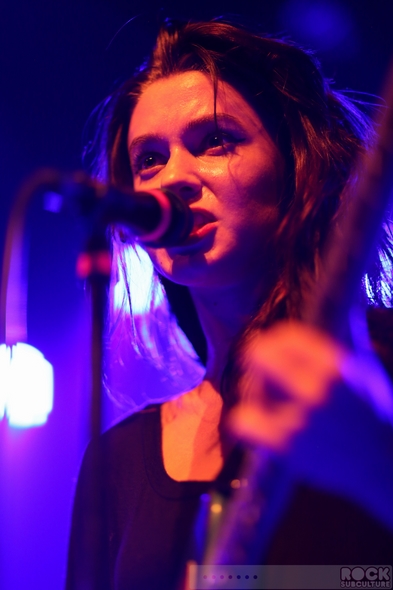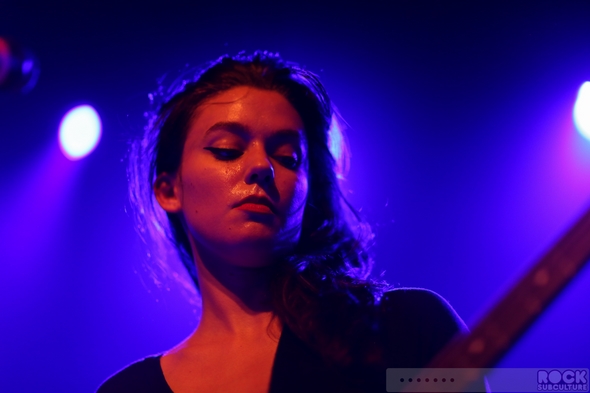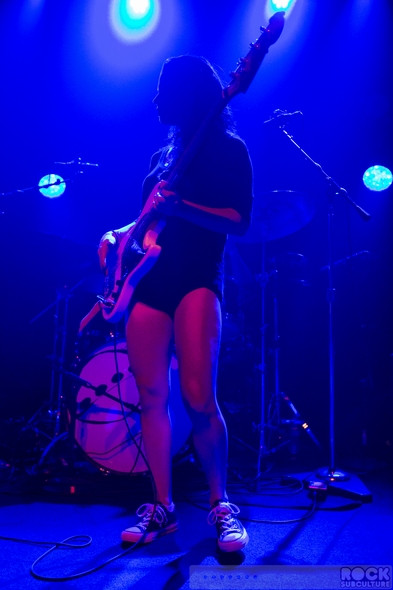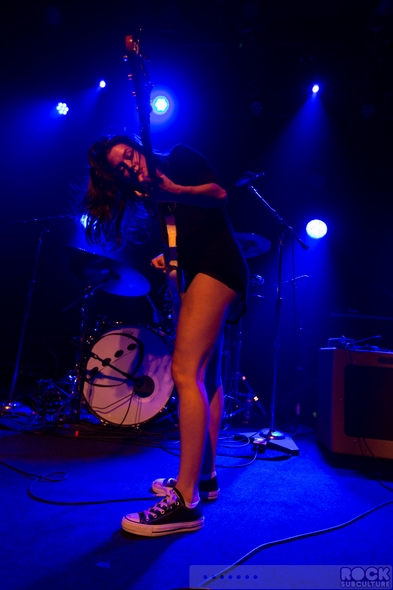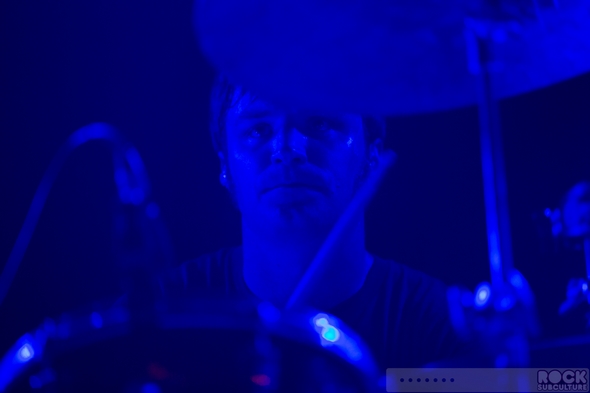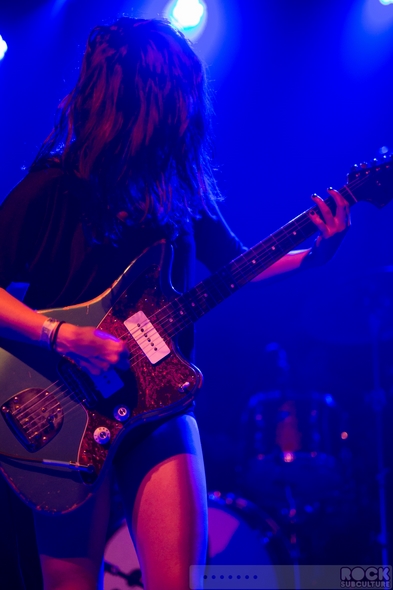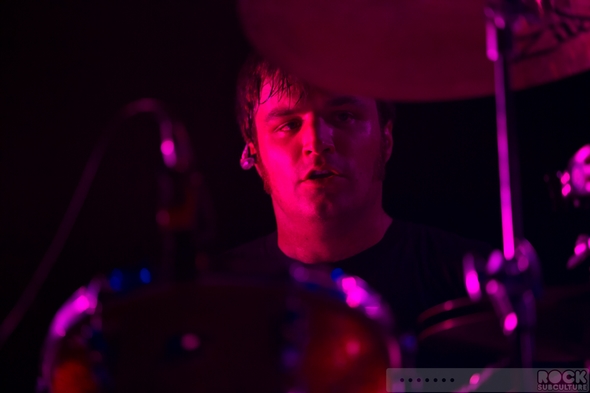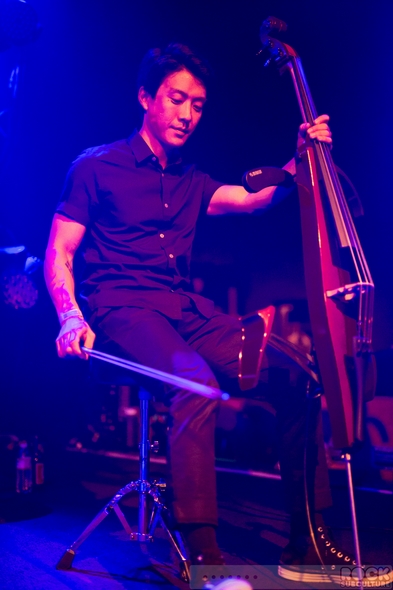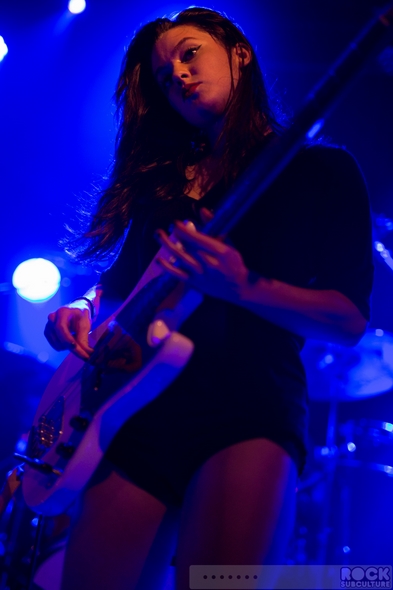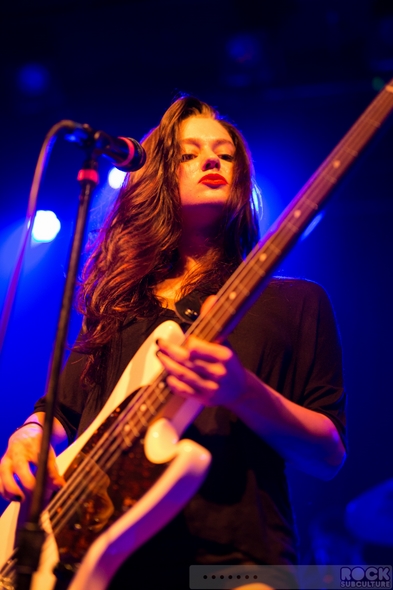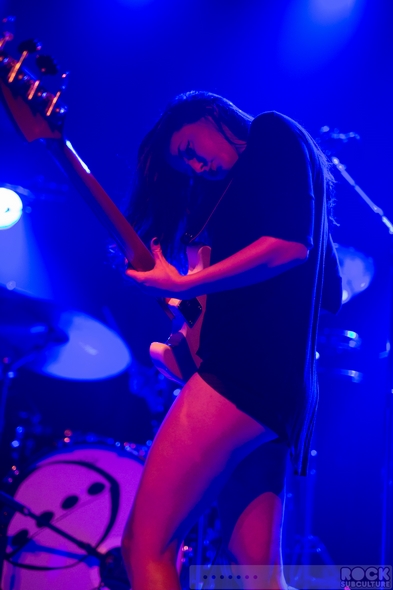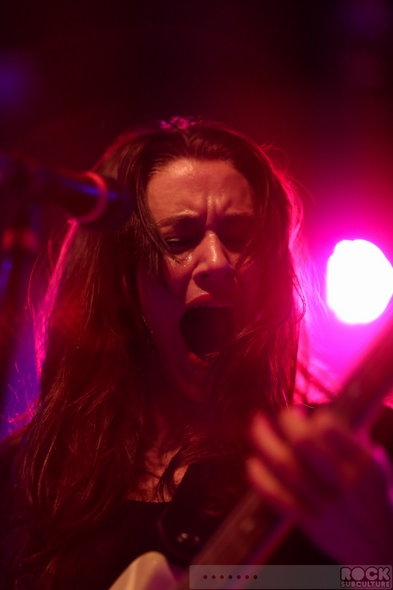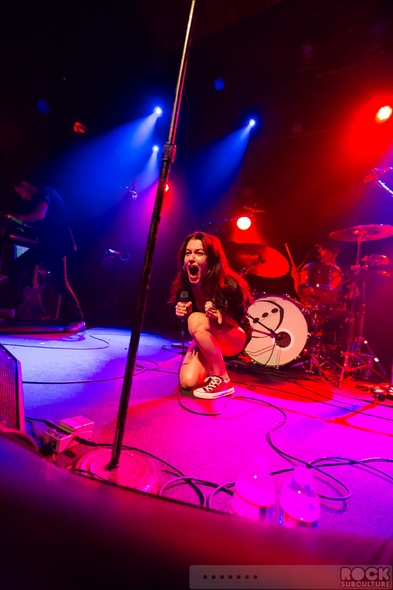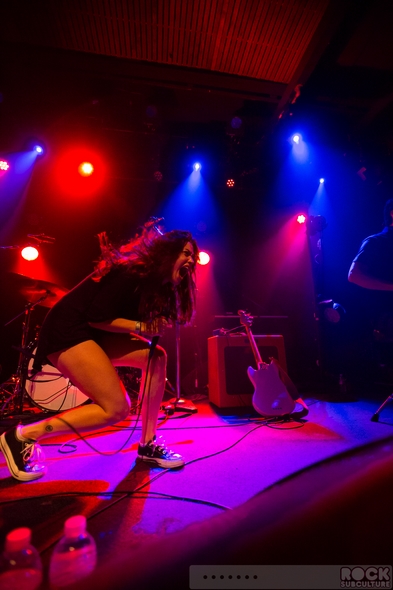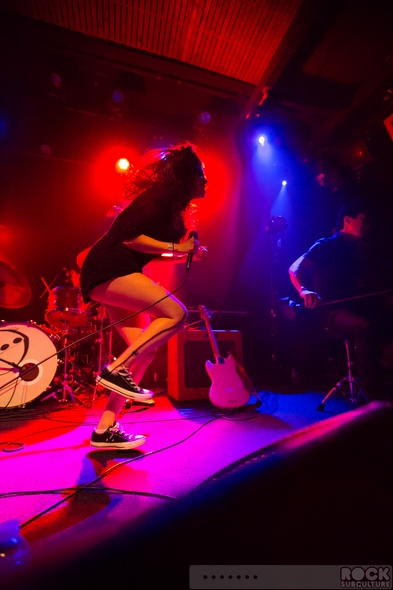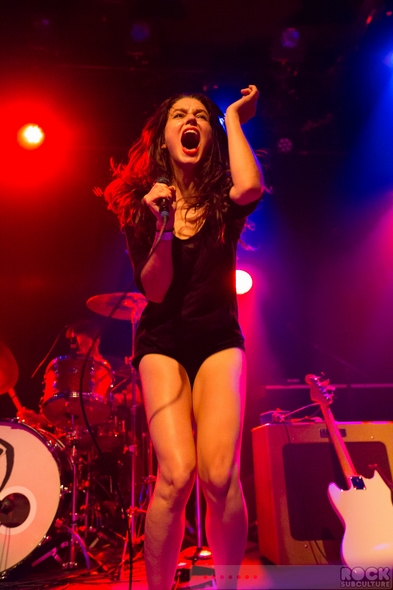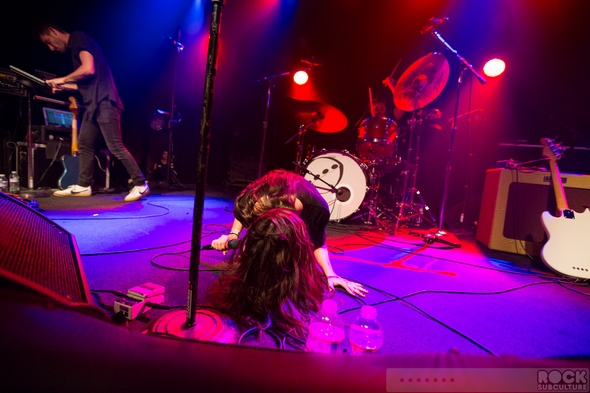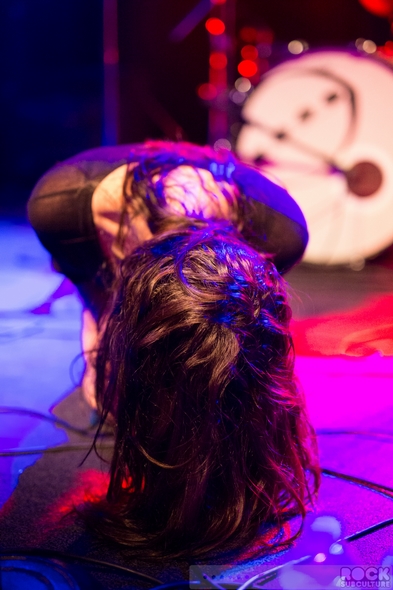 Broods
Members
Georgia Nott (vocals, keyboards)
Caleb Nott (keyboards, vox)
Jimi Mataio (drums)
As I've explained in past articles, I don't listen to the radio or find and consume music in the same was as the masses, so I'm in a bit of a pop culture bubble until something somehow penetrates it in some alternative manner…  so I found Broods when this tour was announced, out of virtue of keeping an eye open for when Meg Myers might make her way up to Northern California.
So once I put this one on my calendar, I bought the self-titled debut EP from Broods and gave it a listen – and absolutely loved it.
There are bits from their songs that remind me of other music I love, but I think one of the things that most impresses me is their versatility.  It's not like some artists where each song is kind of a remake of their own work – Broods have some real range.
While a duo, Georgia is the centerpiece of their live set, and drives all the music forward.
It seems like there are some really incredible male-female duos recording and touring today – Metric, MS MR, Phantogram… and now Broods.
Below is the Broods setlist from the show at The Independent in San Francisco on May 13th…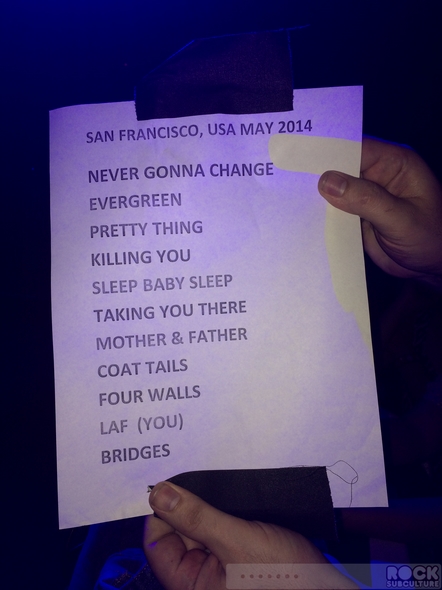 Set List:
Never Gonna Change
Evergreen  (new song)
Pretty Thing
Killing You  (new song)
Sleep Baby Sleep
Taking You There
Mother & Father  (new song)
Coattails
Four Walls  (new song)
LAF (You)  (new song)
Bridges
Encore:
We Are The People (Empire of the Sun cover)
I really loved the show that they put on, and expect that they can get big based on their existing EP and the live preview of additional new music that will be on the forthcoming album.
Below are some photos of Broods performing on stage: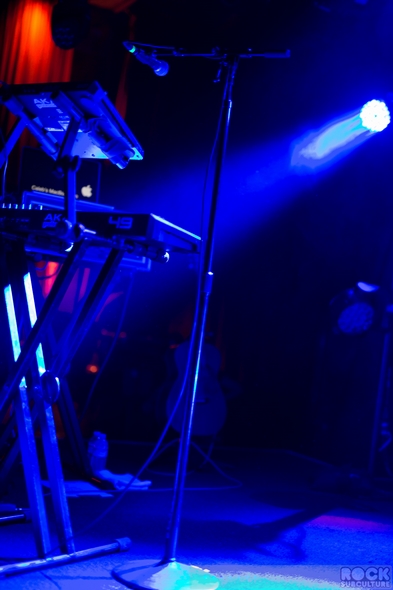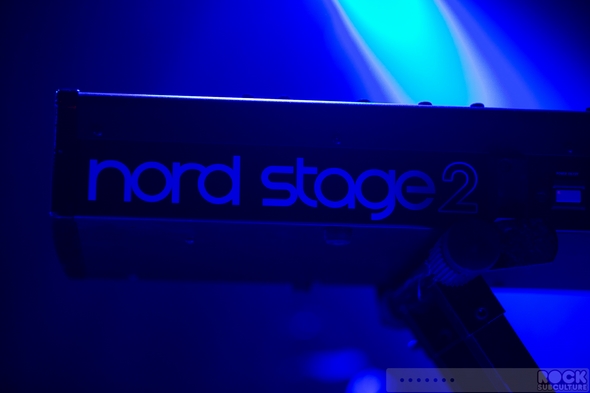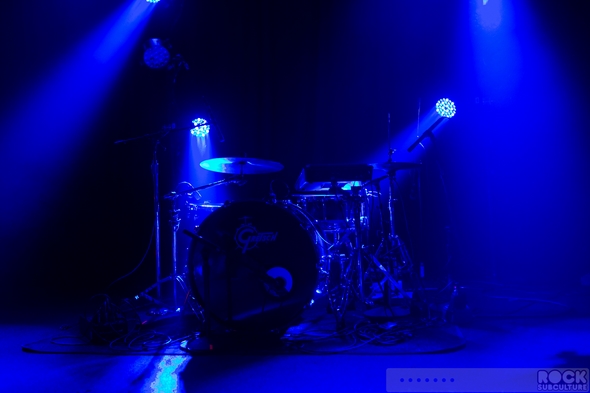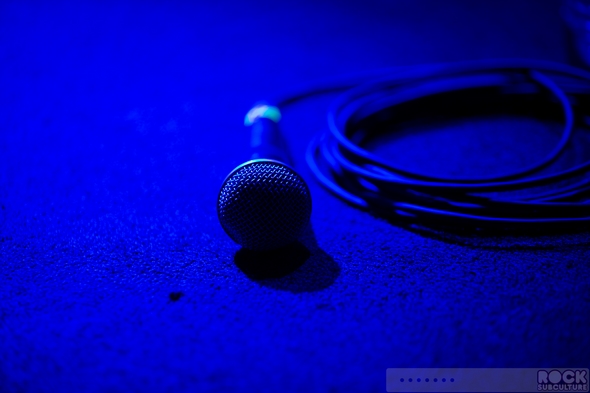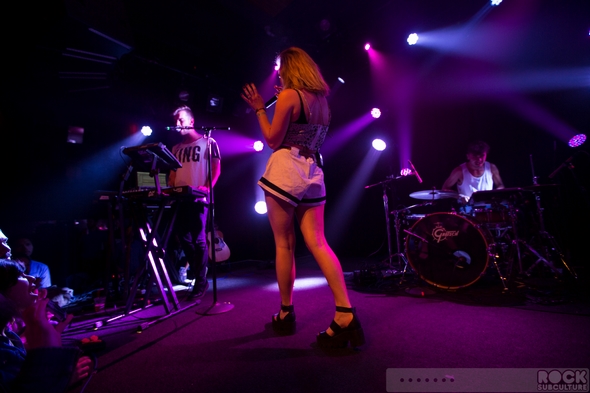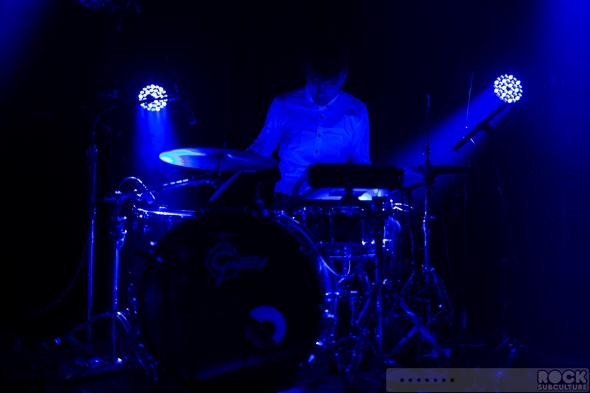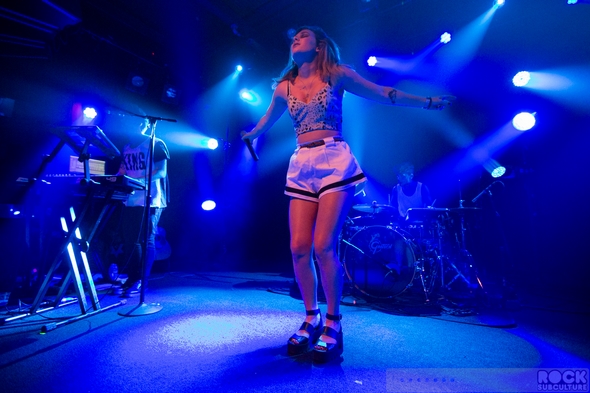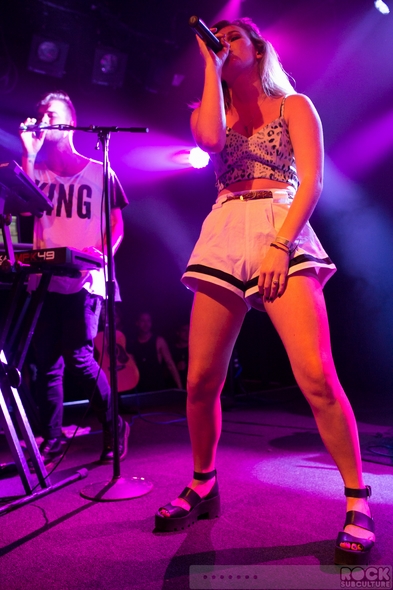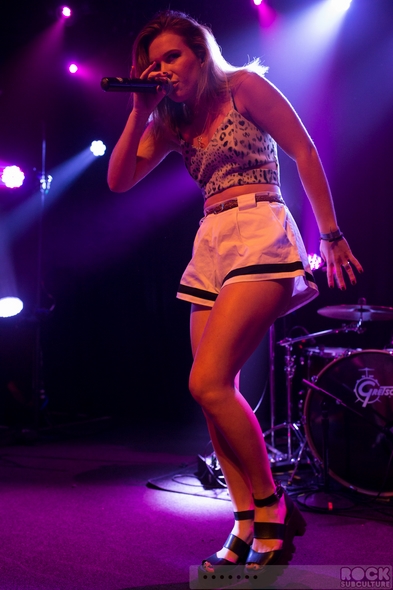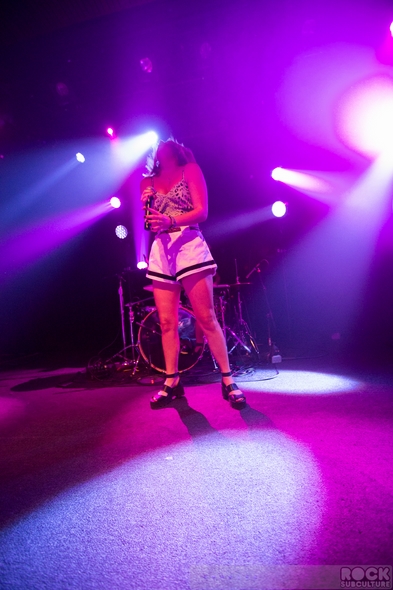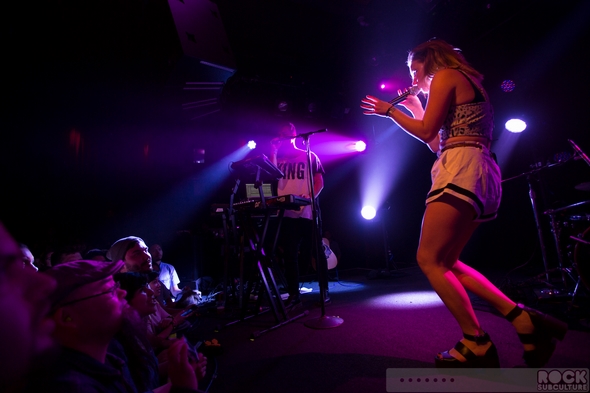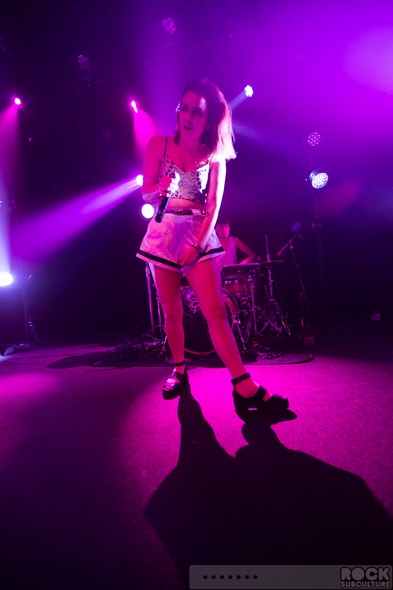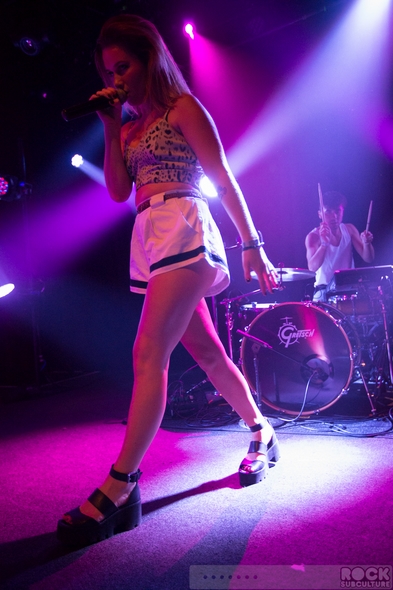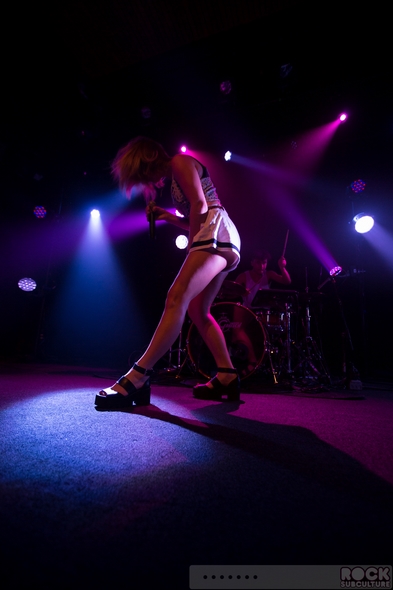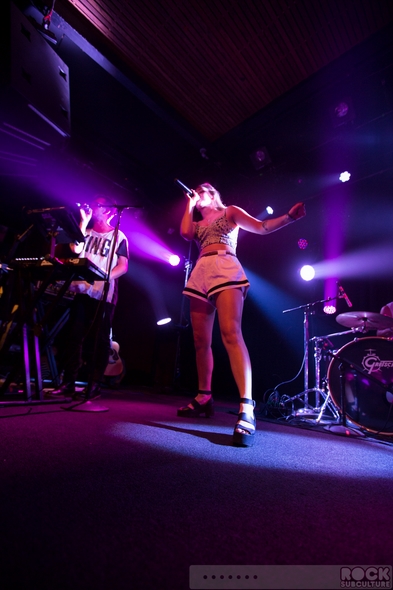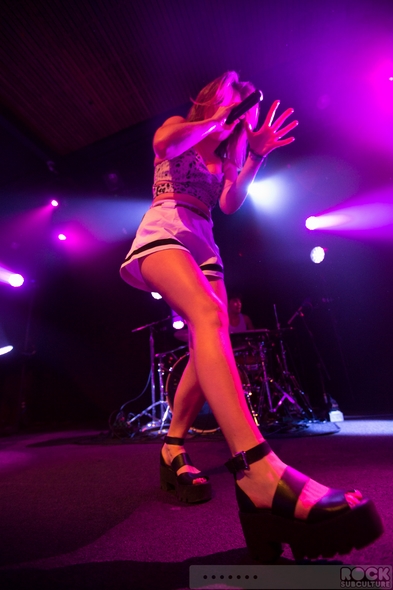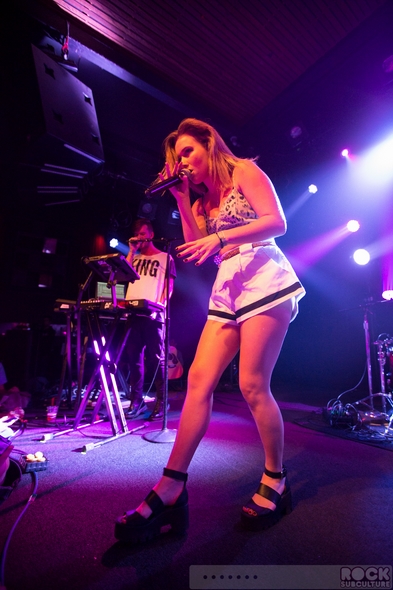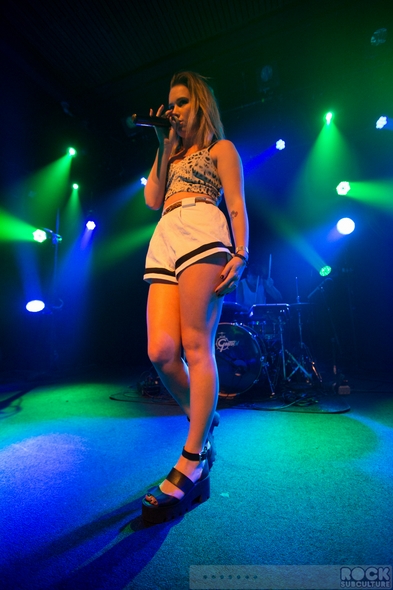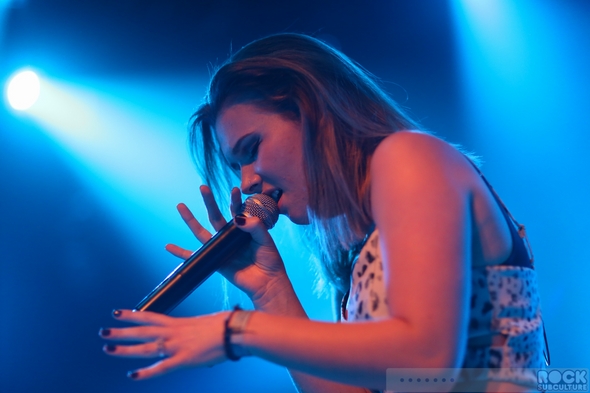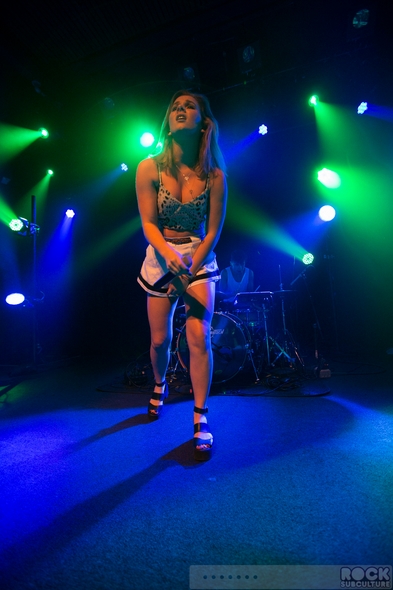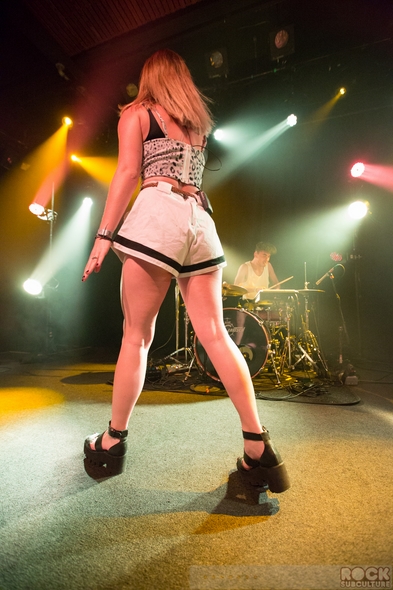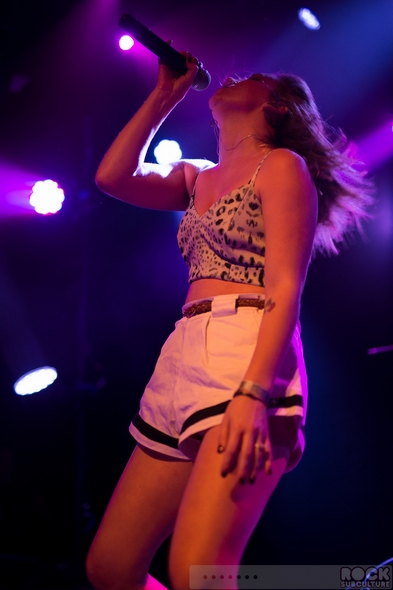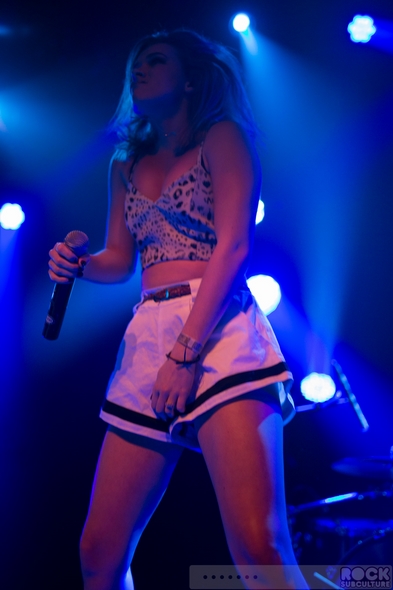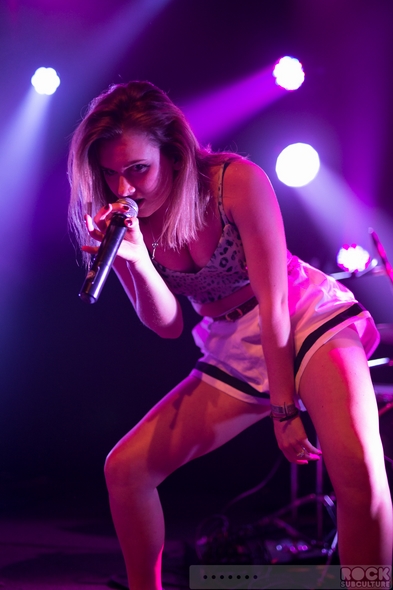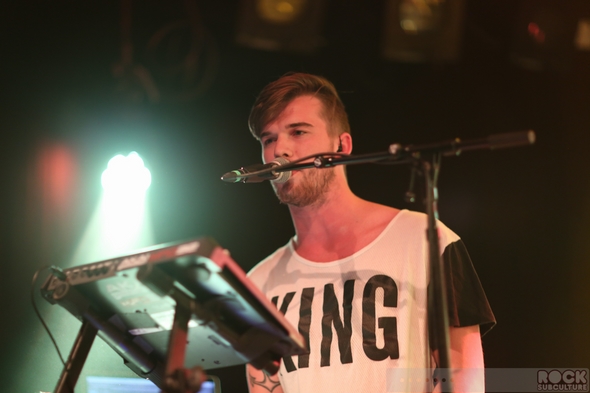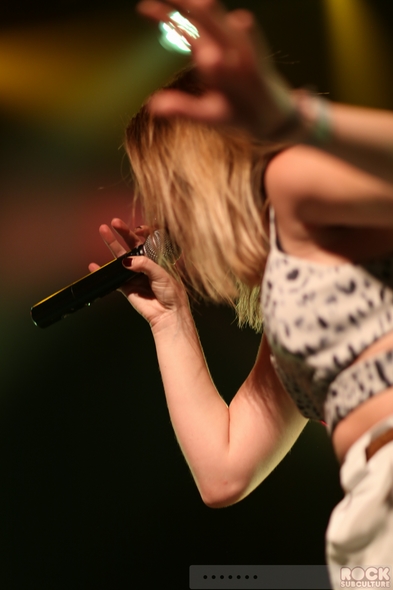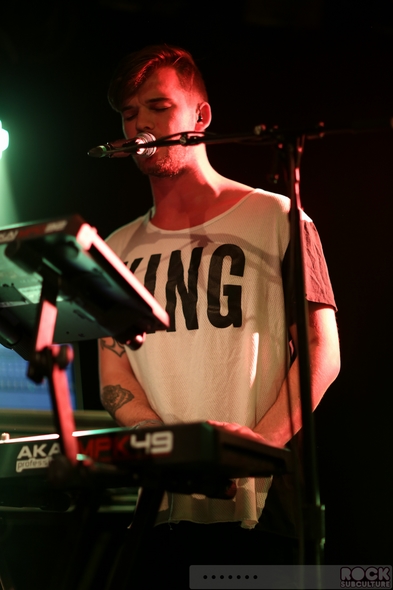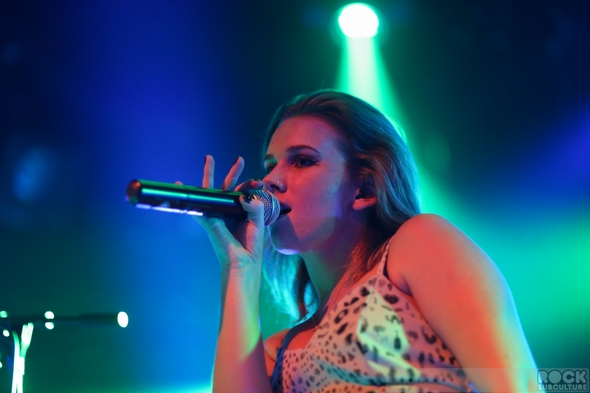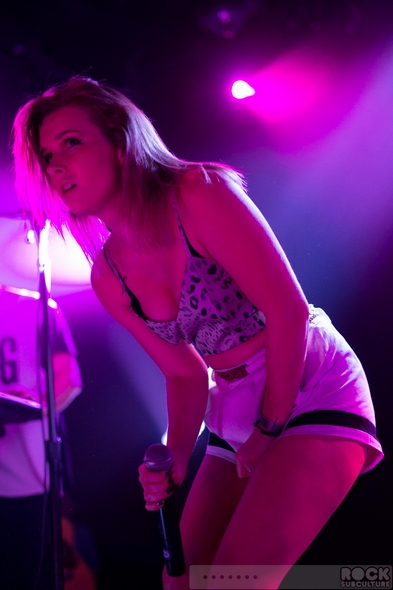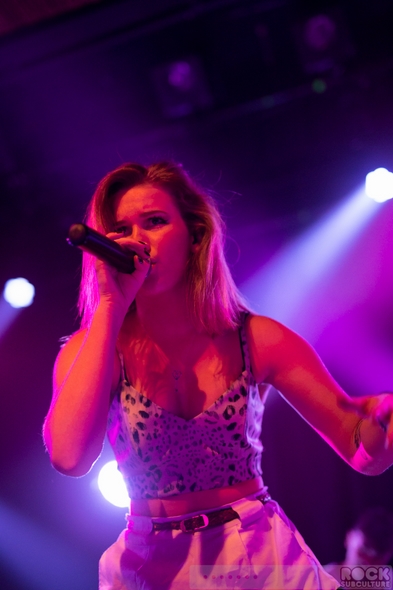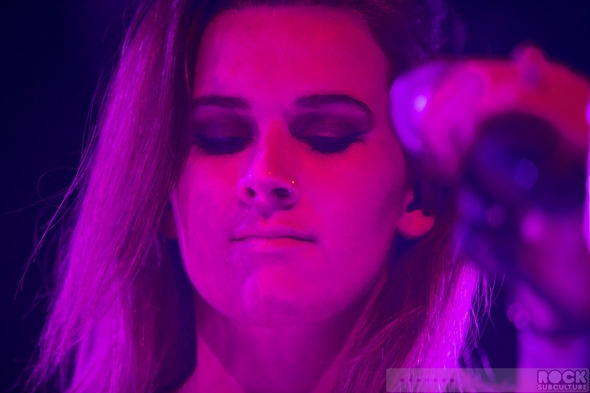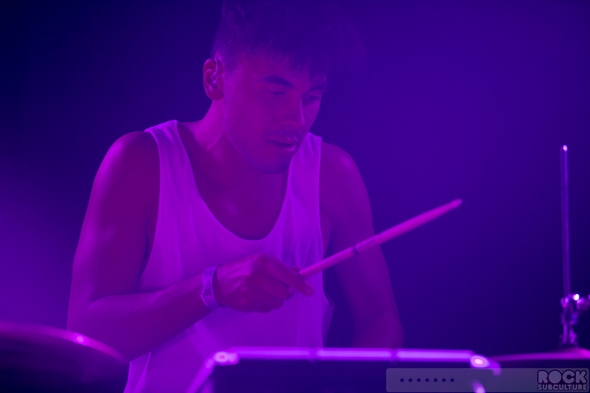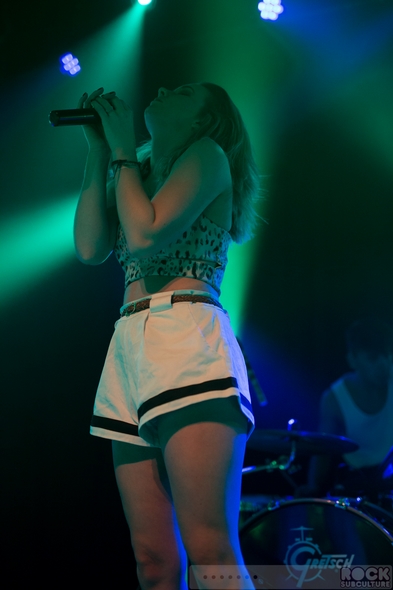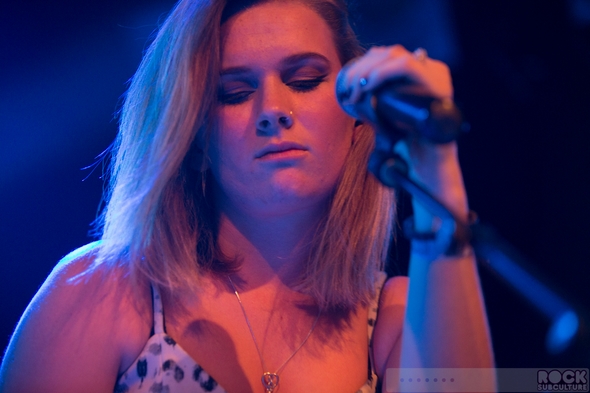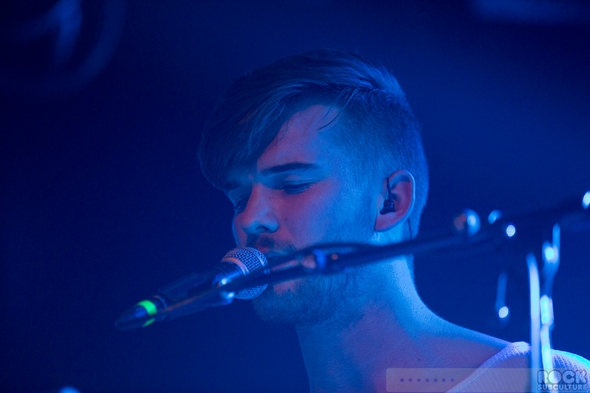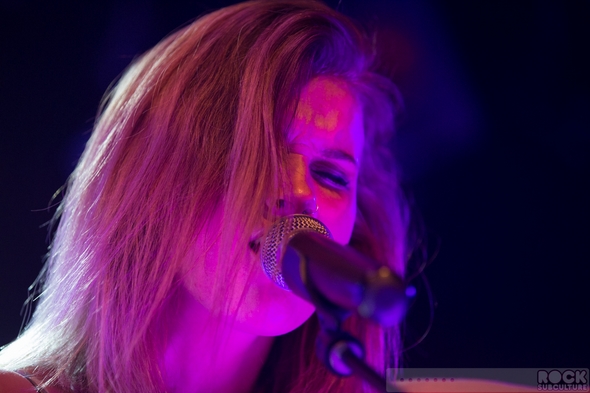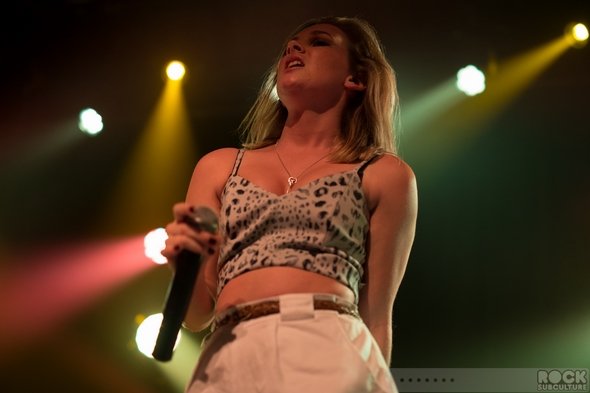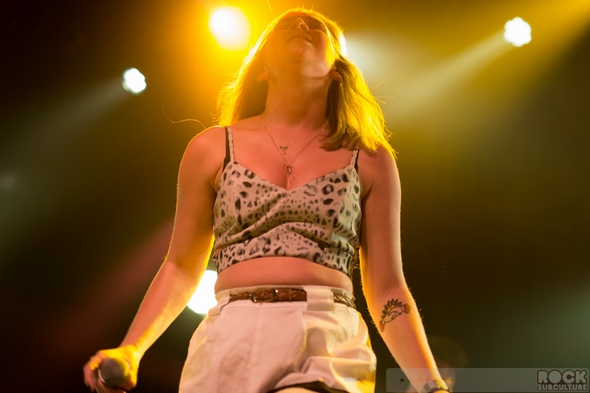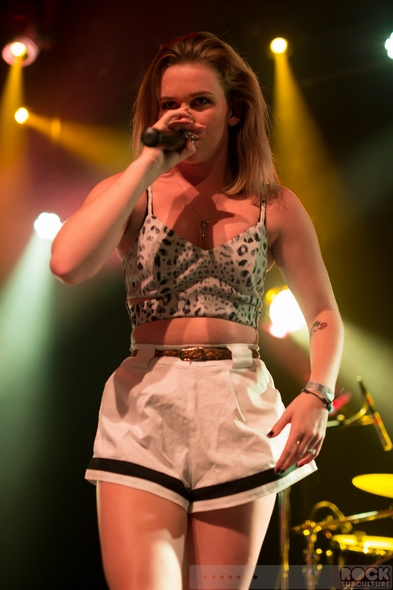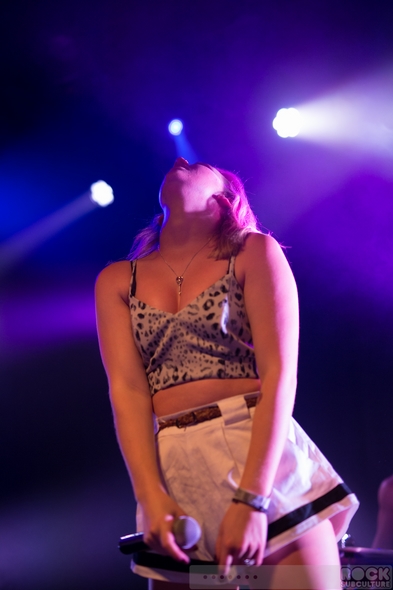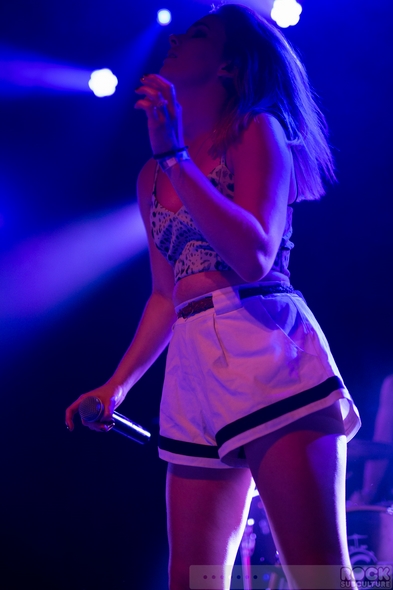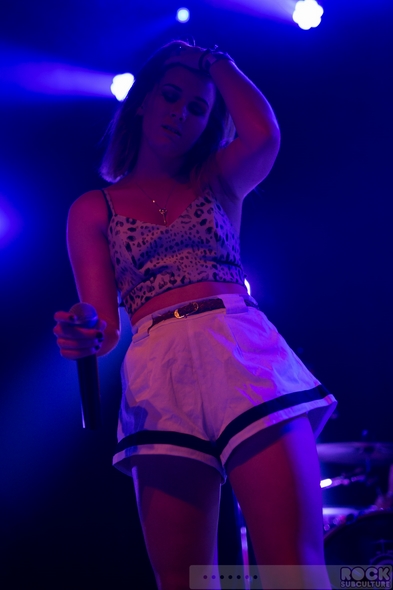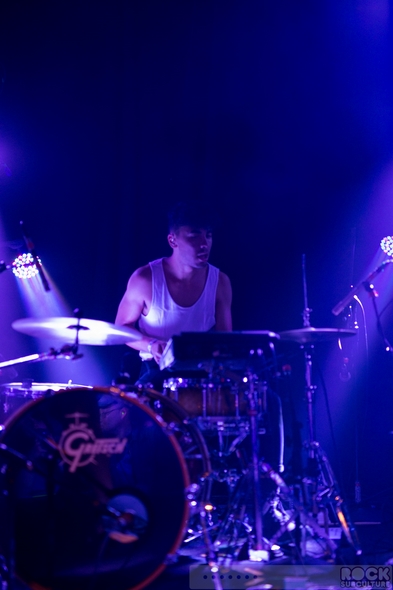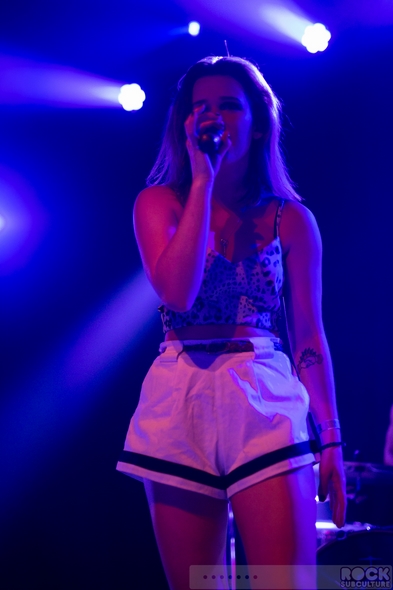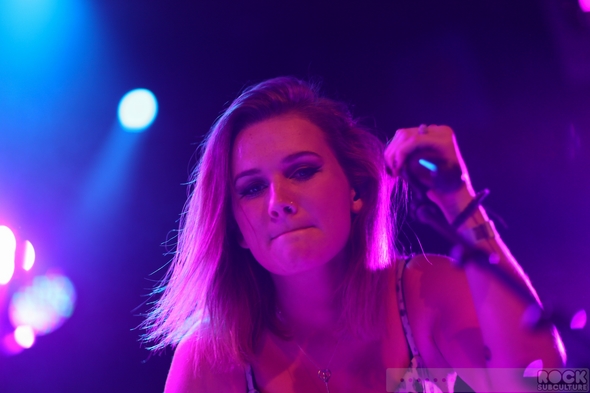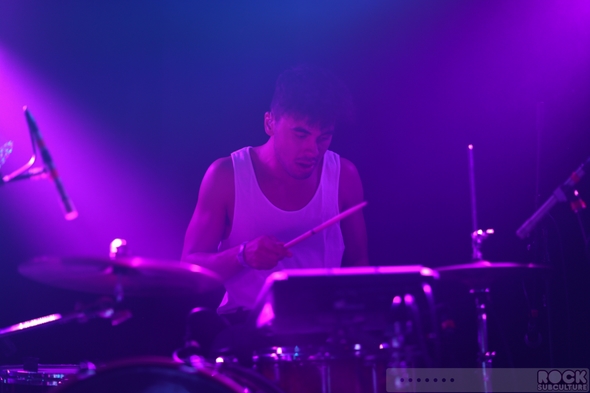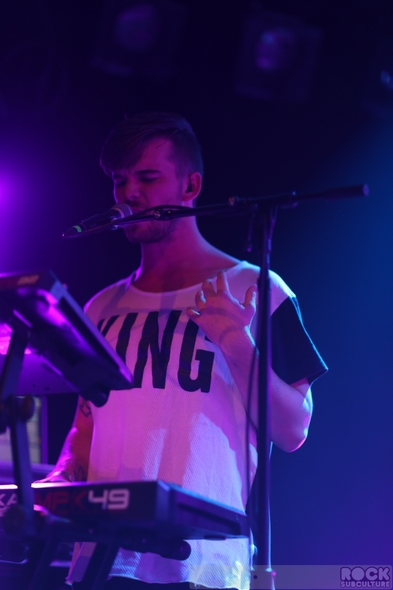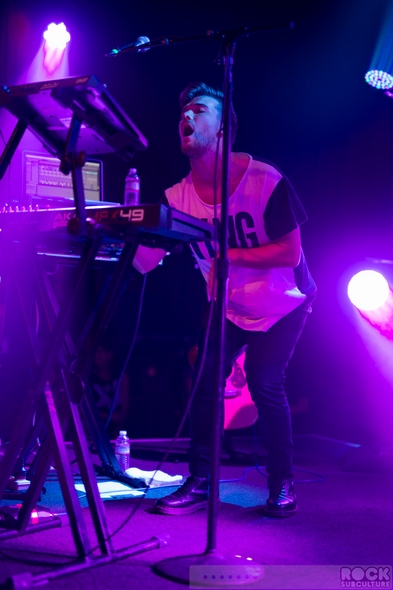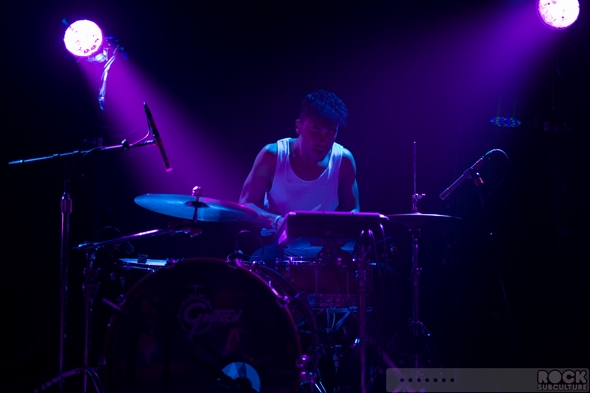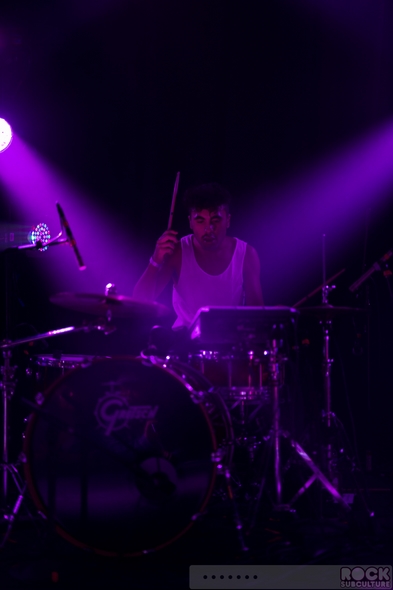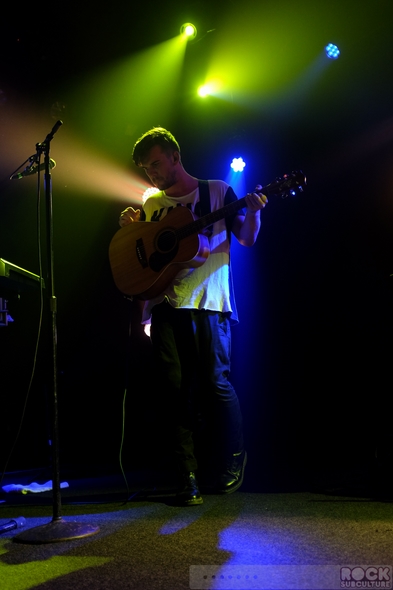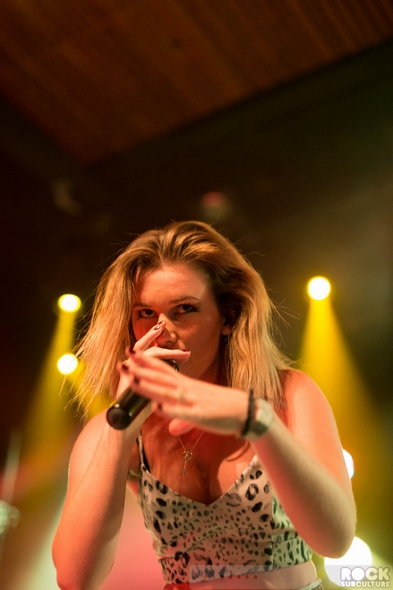 Jason DeBord