I had really high expectations for this, the latest Pet Shop Boys tour… yet somehow, as I sit down to write my thoughts about their show in San Diego at the Copely Symphony Hall last night, I am left a bit speechless… Not because I have nothing to say about it, but because I have this swirling flood of thoughts in my mind, and can't seem to form a coherent approach to the whole thing. Maybe it was the overpowering strobe lights that disrupted the circuitry in my brain. Maybe it's because they put on one of the most brilliant shows of the year.  The cover of the tour program reads, "TURN IT ON".  Not a mere concert, it was a full blown, avant-garde stage production of the highest order, with credit also due to Stuart Price with his music production and programming, Creative Director/Designer Es Devlin and Stage Director/Choreographer Lynne Page, the two colorful dancers (Merry Holden and Tom Herron) with their interesting costumes and stage presence, and many others behind the scenes. Just when you expect that they should have peaked by now, they keep blazing new paths in music and life. Real artists, they create new work (in the studio and on stage) with a palette featuring colors all their own. They obviously put a lot of thought into not just sharing their music (old and new, hits and deep cuts), but creating a captivating and memorable experience. Though the visuals were mind blowing, the arrangements were amazing, Neil's voice sounded better than ever, and the sound quality within the venue was superb.

Who: Pet Shop Boys
Supporting: Jacques LuCont (Stuart Price)
Venue: Copely Symphony Hall
Where: San Diego, California
Promoter: Live Nation
When: October 8, 2013
Seating: Somewhere in the First Row (explanation below; also photo pass first four songs from front of house/back of venue)
The duo, comprised of course of Neil Tennant and Chris Lowe, have been two of the smartest creatures in pop music since they emerged, breaking into the mainstream with the Stephen Hague version of "West End Girls" and accompanying music video. That video, for me as an unworldly 12-year old, not only introduced me to this band with an incredibly engaging and original sound, but to a new and different world: England.
Now at age 40, I've been to England and London in particular quite a bit in the past several years (one of my favorite places on Earth), and every time I visit I hear Pet Shop Boys music come alive, moving from my subconscious to the forefront of my mind, and those panning and fading images from the "West End Girls" video come vibrantly alive from my memories. It's funny, because I've unwittingly found myself in a few of those locations.
And I am not the only one who holds special reverence for "West End Girls", as the performed it during the closing ceremony for the Olympics last year.
Unlike some British artists, Neil does not lose his English accent with his singing. They fully embrace and celebrate their heritage, and were part of the musical movement that made English music cooler than American, on balance, during the New Wave era.
The other thing that is fascinating to me about that video is how the two had a style and image all their own, from the very first days, that has been consistent throughout their careers.
While contemporaries Depeche Mode were, let's face it, kind of dorky-looking and decidely not "fast fashion" in their early days (until Anton Corbijn became involved), Pet Shop Boys have always had a solid and consistent identity from the start – an edgy and confident sort of geek professionalism. It is amazing how it has endured and matured going on nearly 30 years now. And in the past decade, not only has synth/electornic-based music become cool in the eyes of the mainstream, so has geek. I would say that they weren't ahead of their time so much as they were just cool being what came naturally to them. Authentic.
Among their peers, only three other artists, in my opinion, maintained such distinctive stylings with all things related to their respective bands – Depeche Mode and their aforementioned collaborations with Anton Corbijn, Peter Saville's with New Order, and of course everything pertaining to The Smiths.
Another interesting thing about Pet Shop Boys is that they were at the forefront of technology back in the 80s, and have really remained pioneers on that up through to today. And while of course many associate their 80s hits with that decade, it does not in any way sound dated. They were instrumental in developing an entire new way of making music that was way ahead of its time, and it is only in recent years that the industry has come back around to trying to emulate what they've done quite consistently for many decades now.
Pet Shop Boys are truly the progenitors and godfathers of the wide variety of electronic/synth-based music that has followed. Honestly, I think had Pet Shop Boys not done what they did, when they did it, it would have had a significant impact on the music that is prospering today.
With this latest concert tour, Pet Shop Boys and their inventiveness, style, and perfectionism is on full display on the stage. Just as their music is perfectly arranged and produced, so, too, are their live shows.
It's funny, because "over produced" is a term that is used to describe an artist's album in a negative way, and their is this general view that carefully produced albums have no soul and grit. I would say of all the music that I listen to, Pet Shop Boys have more than anyone mastered the art of working that element of the recording process to perfection.
As an example, I remember when my older sister got her first "impressive" car stereo back in the day, and the album that was used by her and her friends as the absolute car stereo reference was Introspective. Not only was it electronic synthpop, it was both dance and orchestral.
Speaking of Introspective, it was an album that was just so different in a variety of ways in relation to how albums were "supposed" to be… for starters, it was only six songs. Was it an especially long EP, or an album? And everything was cut at radio-unfriendly lengths (the shortest being 6:15 and the longest being 9:24).
But Pet Shop Boys never seemed interested about doing things standard. They seem to be authentic "artists", in the traditional sense of the word, and looking at their music catalog, nothing strikes me as a compromise nor cash in. And with them, it's never just about the music, but the look, in its many forms (album covers and artwork, videos, live shows, wardrobe, etc.).
At the heart of it though, the music has to work. And Pet Shop Boys is one of those rare groups that inherently understands pop music, and can come up with those catchy, hooky, songs that you immediately love and want to play and hear over and over, and it never gets stale. They are also grounded enough to tackle songs written and performed by others, coming up with legendary takes on the works of others with their amazing cover songs.
The genesis of this tour is their new studio album, Electric, which was released on July 15th. Their world tour kicked off in May, and is coming to an end shortly.
This was their first set of shows in the U.S. in more than four years, so it seemed to be a quick and easy sell out in most cities, and, in fact, some extra nights were subsequently added in certain cities.
Ordinarily, I would have caught this show in Oakland, but had already booked a trip to Las Vegas to cover the Depeche Mode concert there Sunday night, so I thought I would drop down to San Diego between that show and the Book of Love show back in NorCal tonight.
This was my first show at Copley Symphony Hall, and I came away quite impressed. It appears to be designed for more orchestral types of events, which is wonderful for pop and rock concerts, as the sound tends to be superior to what you might hear in the typical sort of venue.
Since I purchased the special package through the band, that included a meet and greet with Chris Lowe and Neil Tennant.
I have participated in my share of meet and greet opportunities with artists, and this one was quite different (in a great way).
They gave us a pre-show shot at the merch table, which had a lot of cool swag (apologies – slipped my mind about taking a photo).
We were all waiting in a line, and a gentleman with the band began to bring us in… but not altogether, but however we chose to do it. If a couple or friend wanted to go together, they could. If someone wanted to go solo, that was welcome too. I was by myself, so elected to do the latter.
The gentleman opened the door into the main theater and gestured for me to come in. I was expecting to walk down to the stage or something, but as I passed through the door, out of the corner of my eye… what? Right there. Just a few feet away, Neil and Chris just standing there waiting. I'm sure they enjoyed seeing the reactions on the faces of their fans (mine included!).
There is always that risk that you could meet an idol from childhood and come away disappointed, but that certainly was not the case here. The pair could not have been more friendly and welcoming. They signed my laminate and program, and took a minute or two to chat with me. Maybe I could have thought of something more brilliant or flattering to say, but I was probably a bit 'deer in the headlights'.
An unforgettable experience for me, to say the least, as their music is an important part of my youth growing up, and thus influenced my life in many other ways as well… maybe it shifted my path in life a bit – where I went, and where I am today.
Obviously, I hold them in very high regard as artists, so it was a real honor to meet them briefly to at least have a chance to thank them for that, though I probably was not as articulate as I could have been, given the circumstances.
As an aside, the official program is fantastic.  Beautiful photography and design.
Once that was done, there was some time to wait for the show (arrived at 5:00 for 7:00 doors and 8:30 show).
I spent some time before and after the meet and greet, and I think I found maybe the world's biggest Pet Shop Boys fans (Petheads unknown to each other prior to last night). Of course, I had to ask if I could take a photo, to declare them (for the purpose of October 8th, 2013) the World's Biggest Pet Shop Boys fans, Reuben and Andy: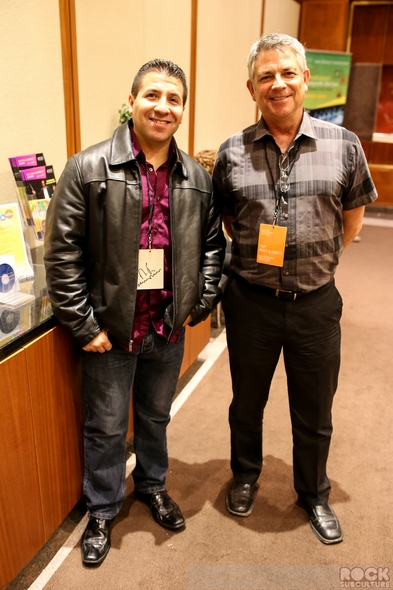 There was a bit of a mix up with my ticket, and I was approved to shoot with my pro cameras from front of house, so I was waiting in the venue lobby, and chatting with another fan, when a woman came up to me and asked us if we'd like to meet the man who wrote the song, "Go West", Victor Willis.
I'm a huge fan of Village People, so I couldn't believe my fortune. Mr. Willis is her husband, and she took a photo of us with a few other fans, and she was kind enough to take a photo of him and me with my iPhone: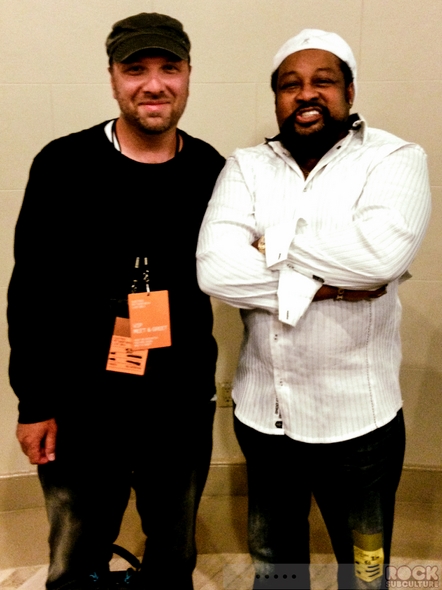 Victor Willis was the lead singer for Village People and wrote "YMCA", "Macho Man", "In the Navy", "Go West", and others. What an unexpected thrill!
At that point, the concert hadn't even started, and I'd already met three music icons. On top of all that, I also ran into the legendary Richard Blade, so it was just one thing after another.
Eventually, I made my way into the venue to shoot from the back. I still had no idea where I was going to sit after shooting the first four songs, but figured I would worry about it after.
Jacques Lu Cont was slated as supporting, but I don't believe he ever took the stage. I inquired about this at the soundboard, and they said he was mixing from off stage. I ordinarily give more space and thought to the opening artist, but was honestly in and out of the floor and never saw him, so apologies that I don't have enough of an impression and exposure to provide any interesting commentary.
Since it is a very complex show with lighting and staging, I don't image the set list has changed much, if at all, show to show, so presenting that here gives an idea of how the concert was framed:
Setlist:
Axis
One More Chance
A Face Like That
Opportunities (Let's Make Lots of Money)
Memory of the Future
Fugitive
Integral
I Wouldn't Normally Do This Kind of Thing (with The Rite of Spring sample)
Suburbia
I'm Not Scared
Fluorescent
West End Girls
Somewhere (Leonard Bernstein cover)
Leaving
Thursday
Love Etc.
I Get Excited (You Get Excited Too)
Rent
Miracles
It's a Sin
Domino Dancing
Always on My Mind (Brenda Lee cover)
Encore:
Go West (Village People cover)
Vocal / It's Alright
As this tour is introducing fans to the new music from Electric, it is interesting to see which songs are played live… "Axis", "Florescent", "Thursday [feat. Example] (who appears on the screen behind them on stage), and "Vocal". So that is not very many songs out of a mix of around two dozen.
On the other hand, they have been very prolific throughout their career, so they can't hit all the favorites, though they do a pretty good job picking and choosing what to play.
The show opened in a bath of brilliant orange light… almost like an unnatural sunset, which morphed into a circuit board, before being virtually launched into a high tech tunnel (that reminded me of Jeff Minter's Tempest 2000 for the short-lived Atari Jaguar). Forward movement. Felt appropriate enough, as they are artists that have seemingly been on an unrelenting, forward trajectory throughout their careers… a journey. Only last night, they took us with them.
The first two songs were done from behind a giant screen, kind of like a tease of equal proportions. The whole night was building, building…
It was really a spectacular sequence, with image and music married to one another in perfect unison.
Much of the pair's wit and genuine irreverence could be determined by the many wardrobe changes and costumes worn by the pair of dancers who accompanied them on stage maybe a third to half the time.
No song was wasted, in terms of how it was tackled for this tour, or the theme and visual accompaniment song to song. Their concerts are more like a mix of music concert and theater, though it is all about the music. Of course, Chris had nothing to say, as per his persona with the band, and Neil limited his comments to merely building up the San Diego audience.
But that going for a ride visual metaphor could not be more apt, in that from end to end, the show was a non-stop dream confection for eyes and ears.
I think my favorite bit of the night, in terms of the on stage theatrics, was for "Love Etc.", wherein Neil and Chris were rolled out on what looked like separate beds set vertical, each tucked into their white sheets up to their necks. A stage hand set the mic in place for Neil, and the song unwound as twitchy, unworldly bodies were projected on the screens below their heads, making for a funny and quirky, cartoon-like version of the duo, though with "real" heads. Made me wonder if maybe they should make a special appearance at the Tate.
Getting back to my ticket mix up… I never received it via mail, and it was changed after I bought it, but I didn't know exactly what it was changed to, except that it was supposed to be Row B. The staff did try to figure it out, and when I was done with photography after the first four songs, they gave me a replacement ticket for Center Section, Row B, Seat 101. And… there was someone in that seat, with that hard ticket.
The staff at this venue is great, and an usher told me to just stand next to that seat, and he would go try to find another place to put me. A few minutes later, another usher came and said I couldn't stand there and block the aisle… a security guard in front of the stage had been watching all of this, and took me by the arm and placed me in an empty seat, front row center. The first usher came down eventually, and said as long as no one came to claim it, I could stay there…
Well, no one ever did, so I got to enjoy the show from one of the best spots in the house. Incredible night, and truly unforgettable. I would say a must see tour of the year, but there aren't many dates left. But by all means, if you have the opportunity, it is a must see concert. Brilliant.
Below are some photos of Pet Shop Boys performing on stage, taken from the rear of the venue with professional equipment (click any image for higher resolution version of each photo):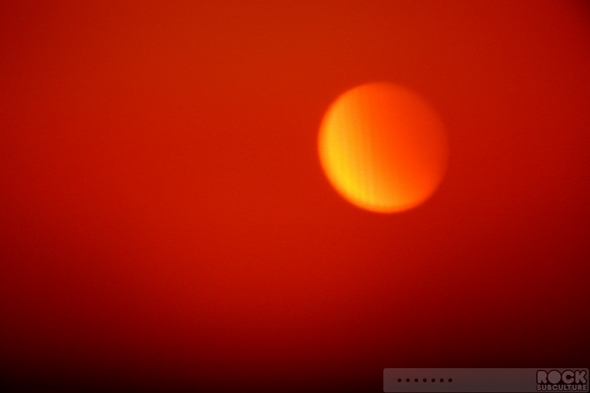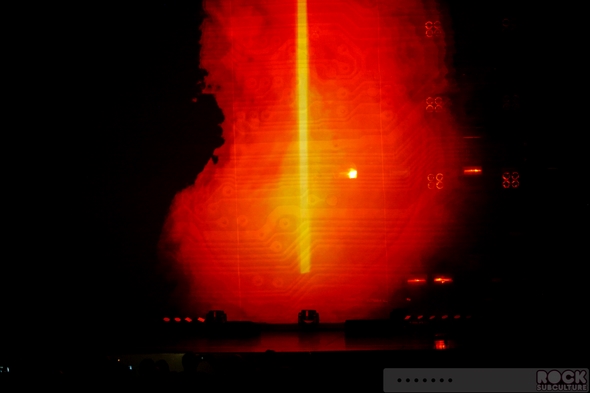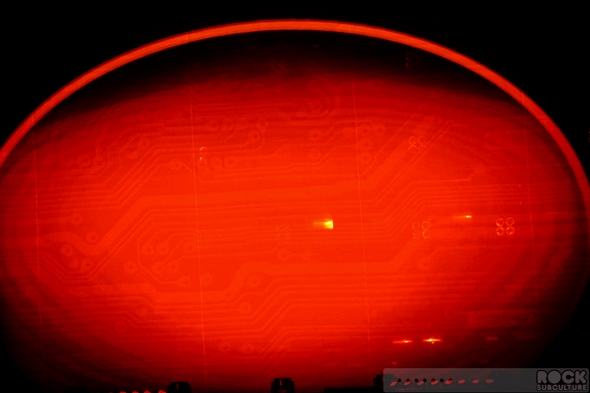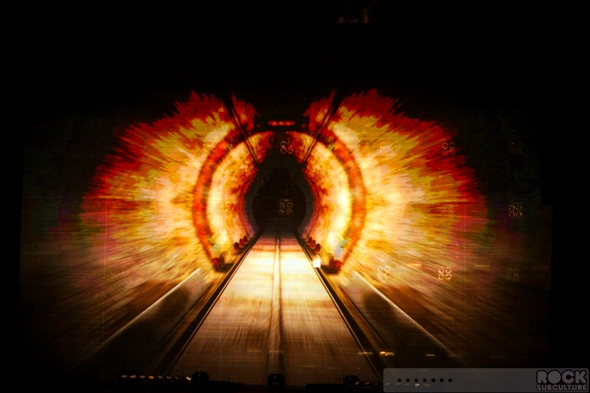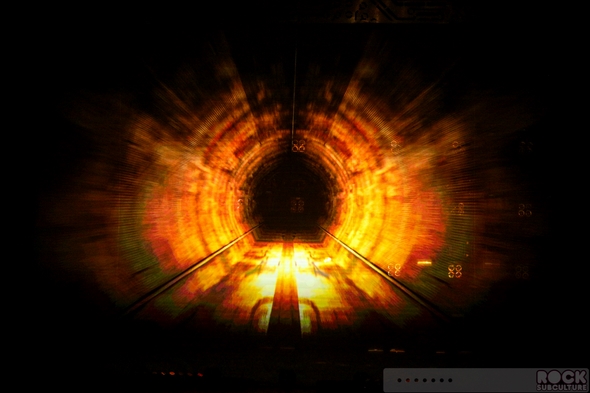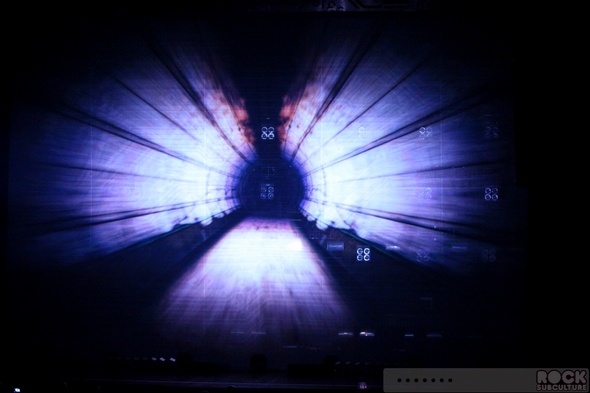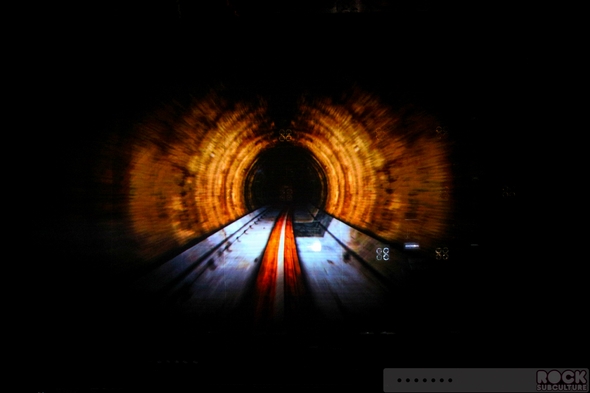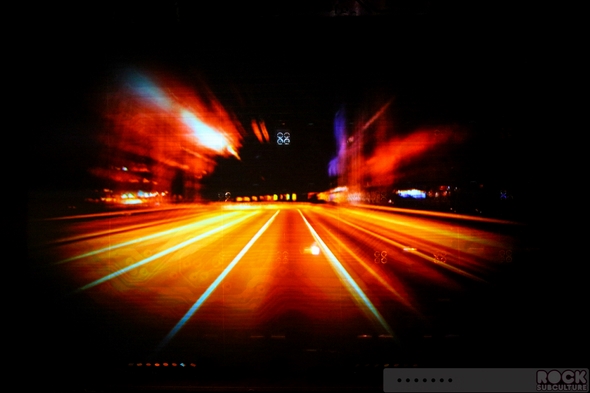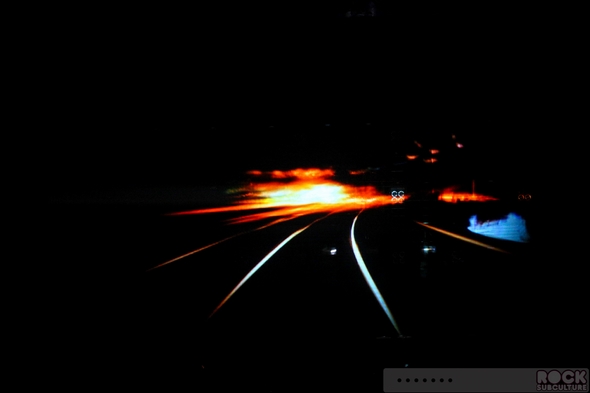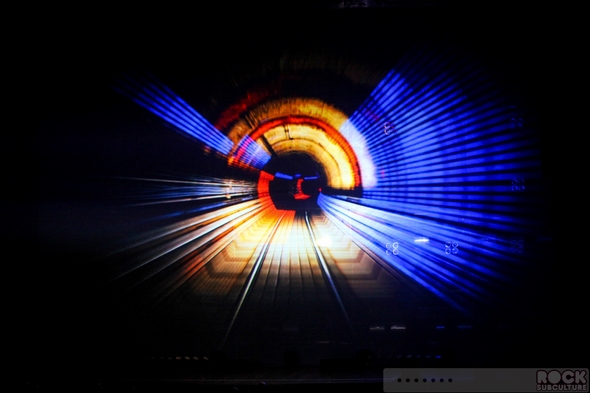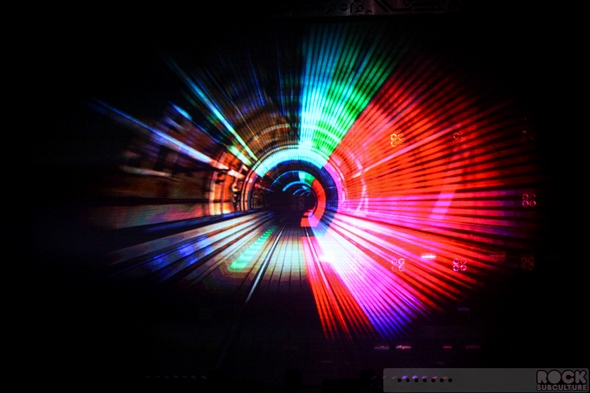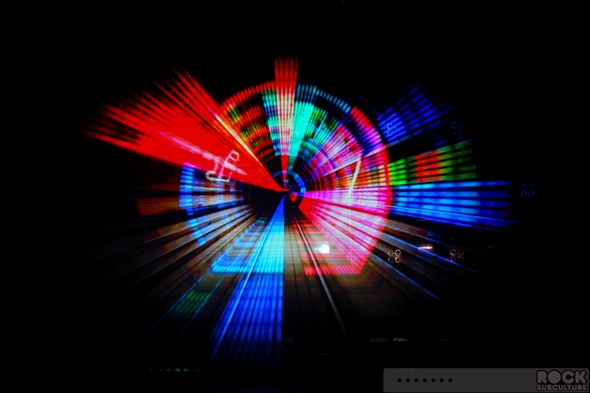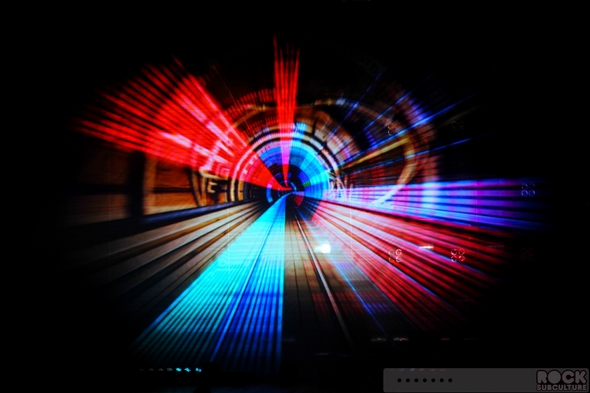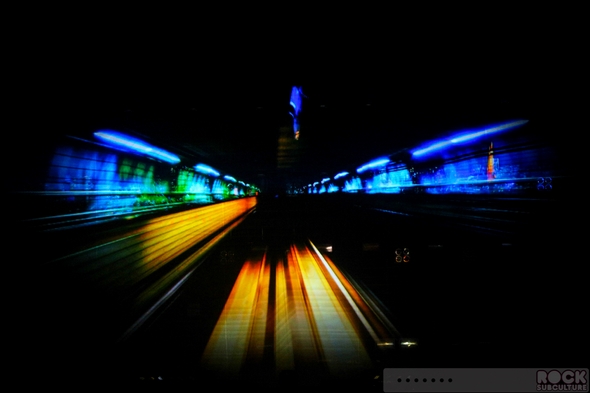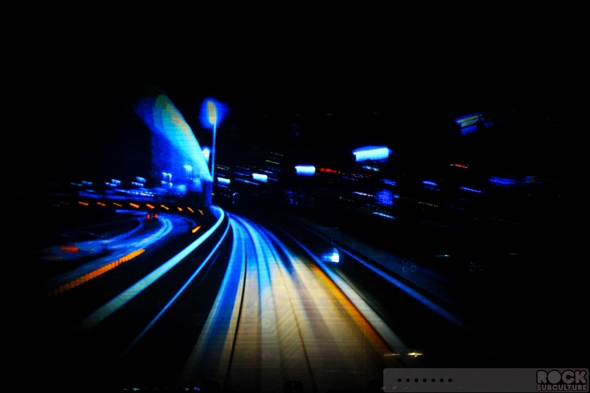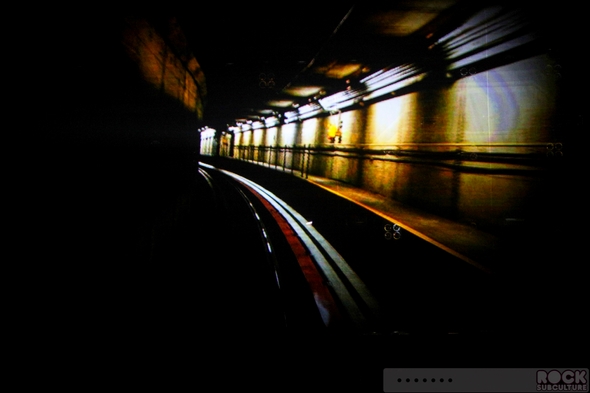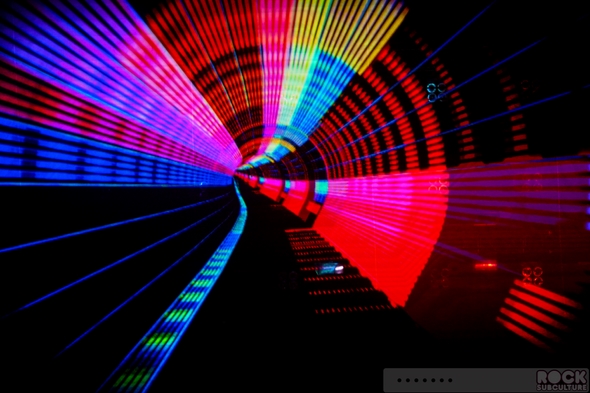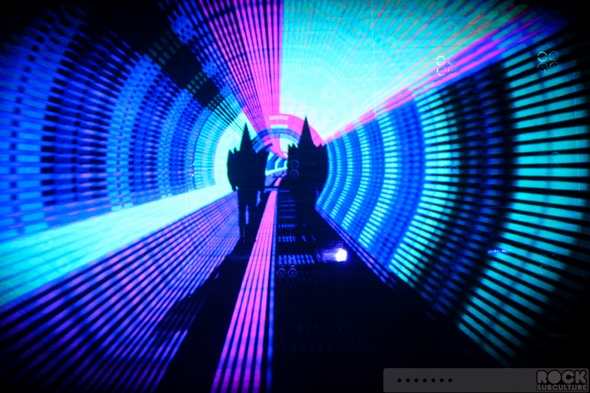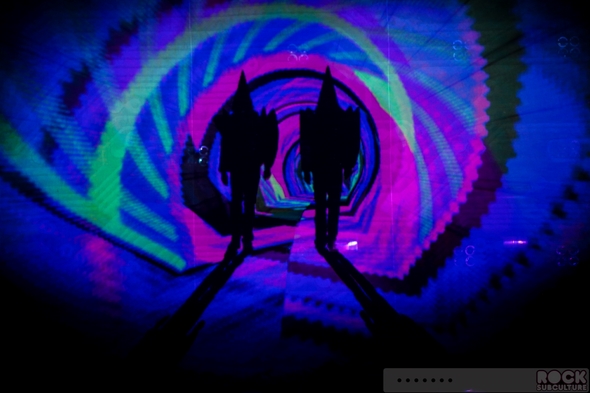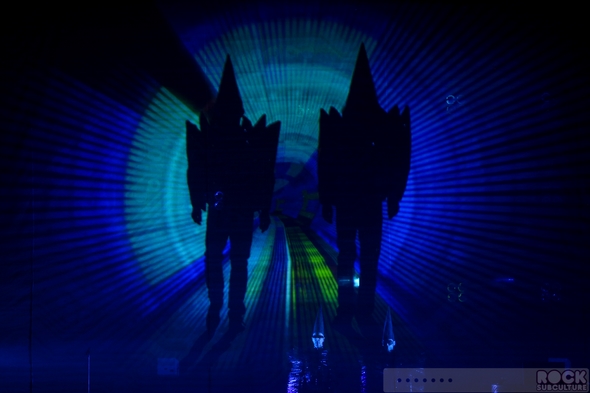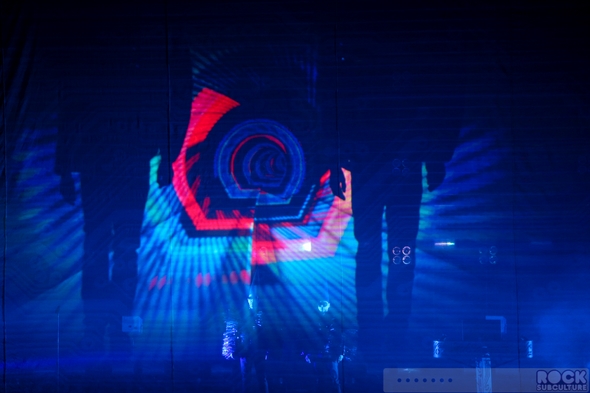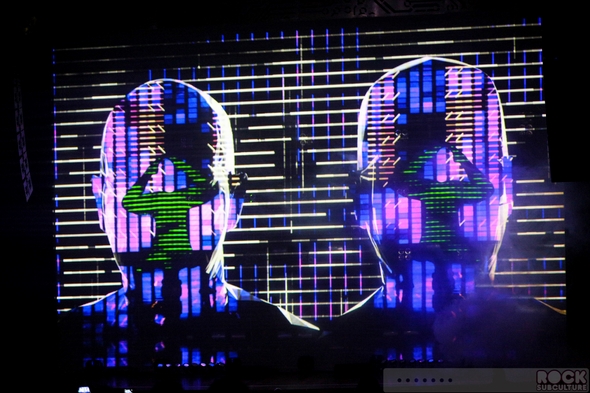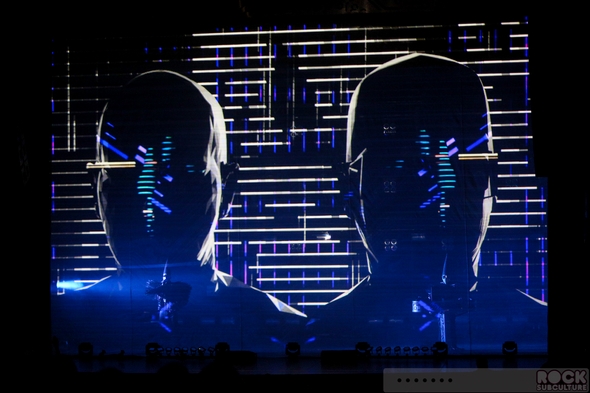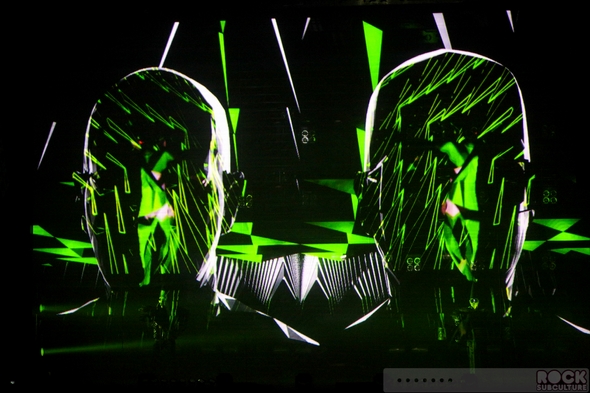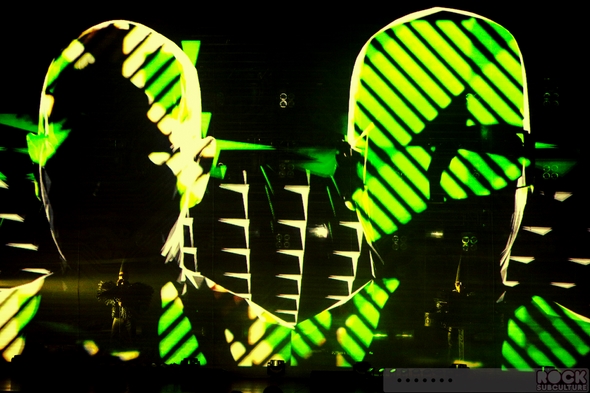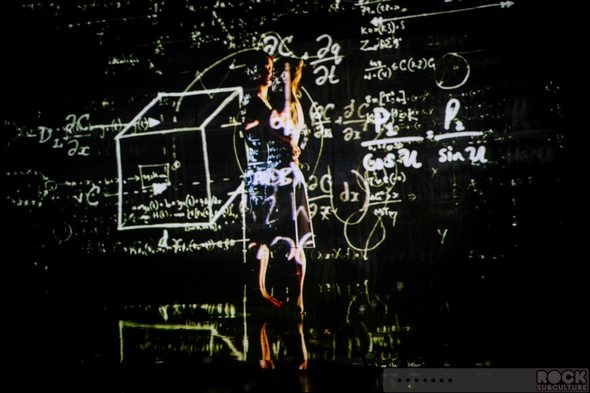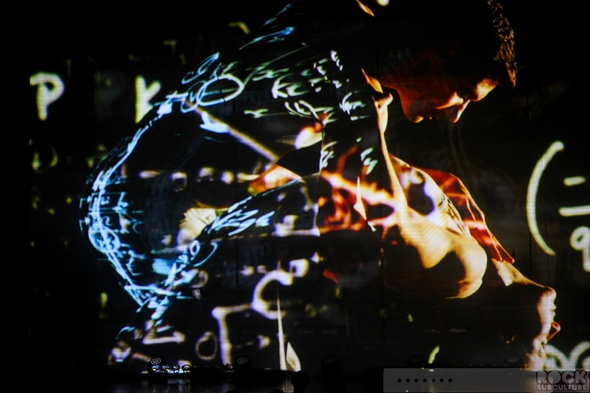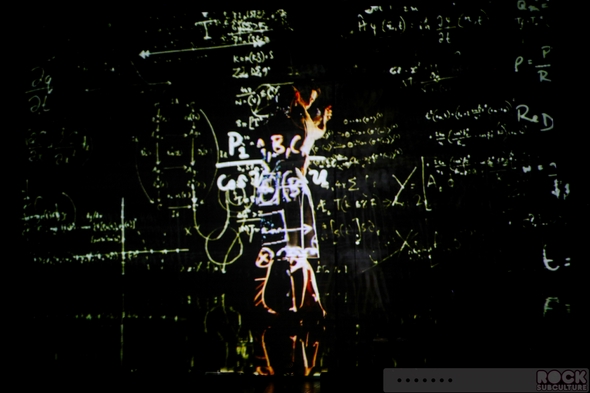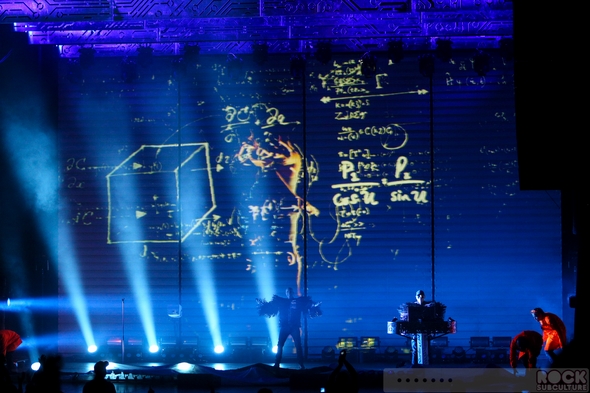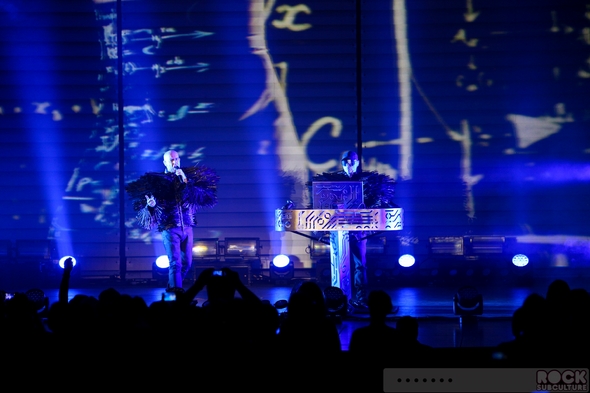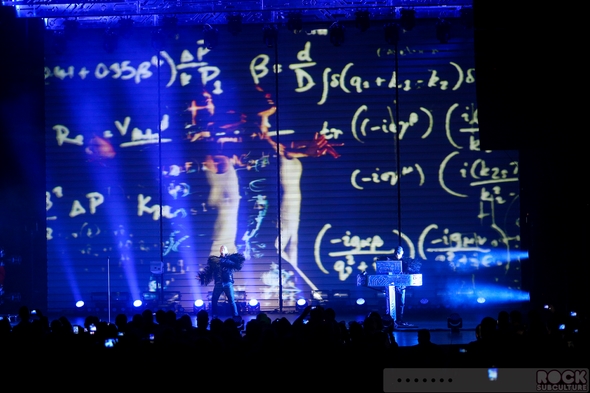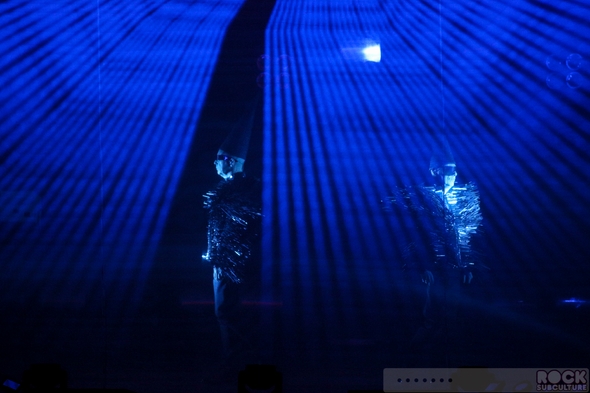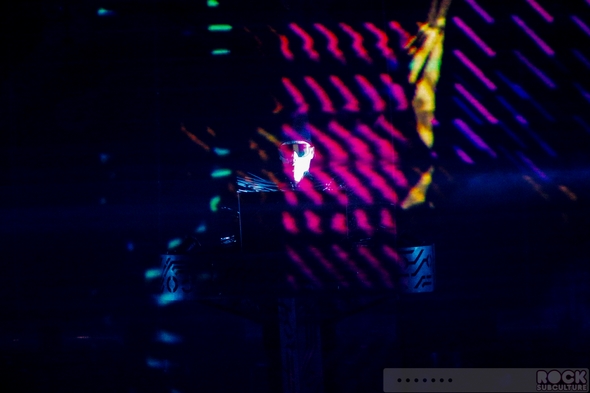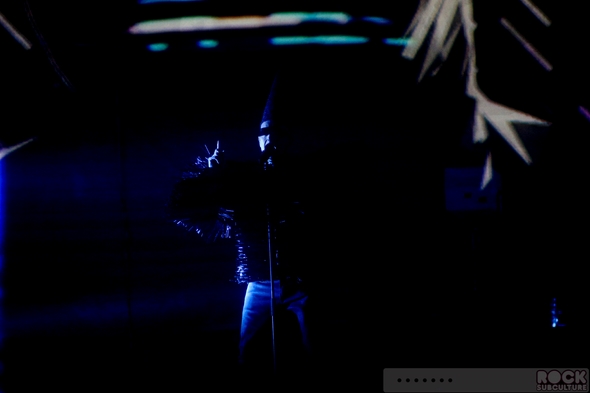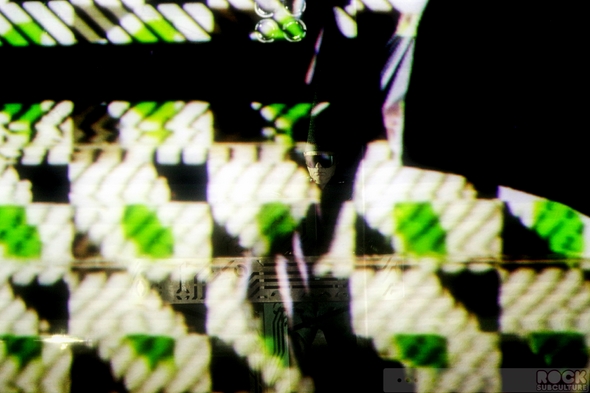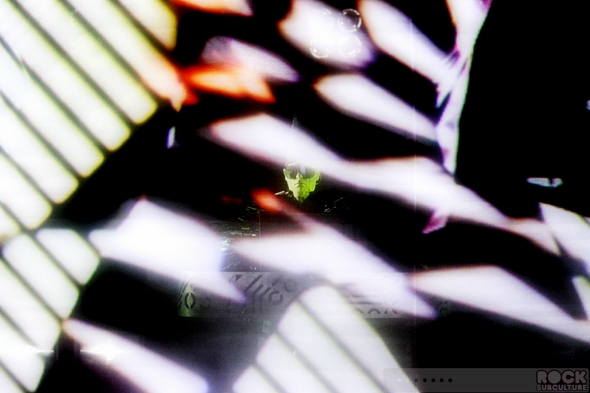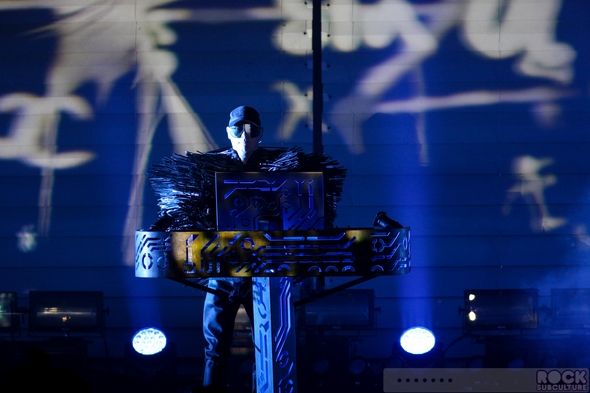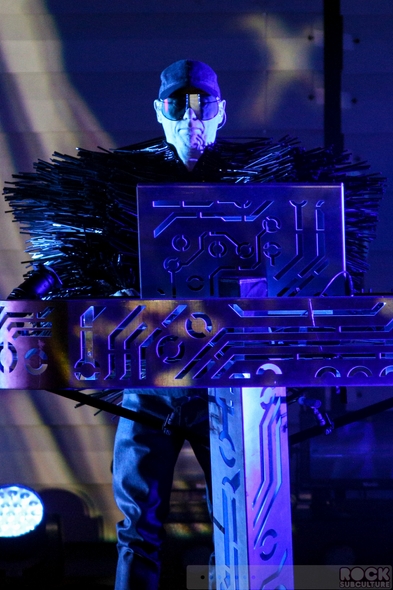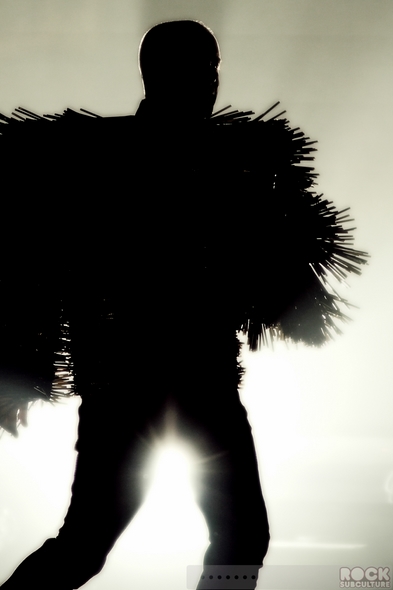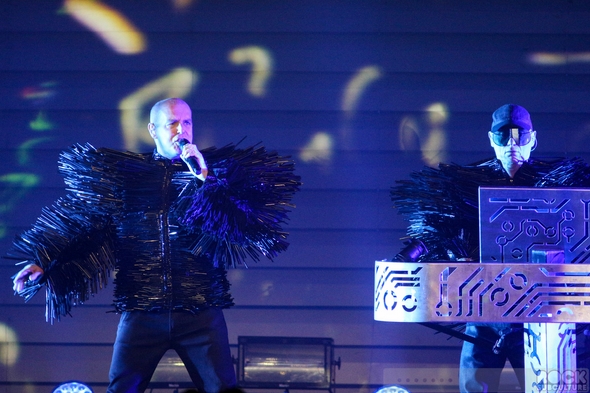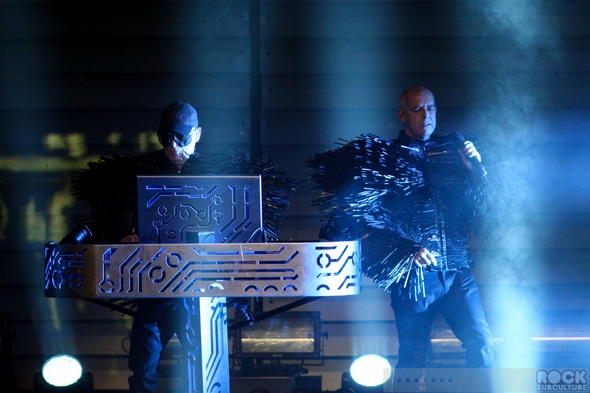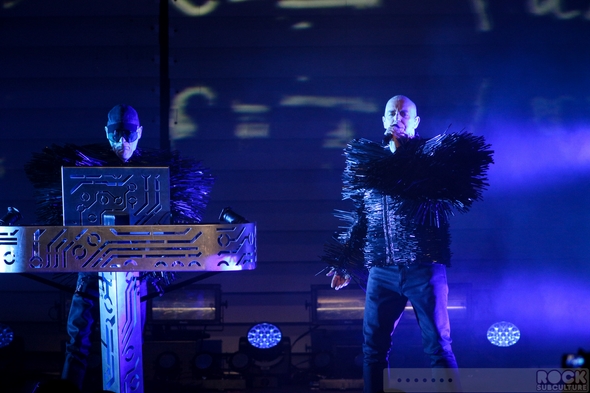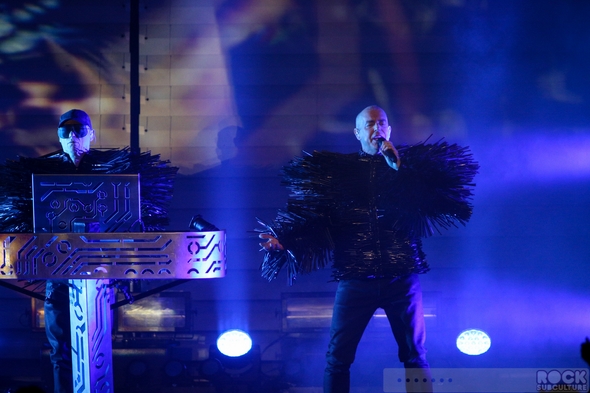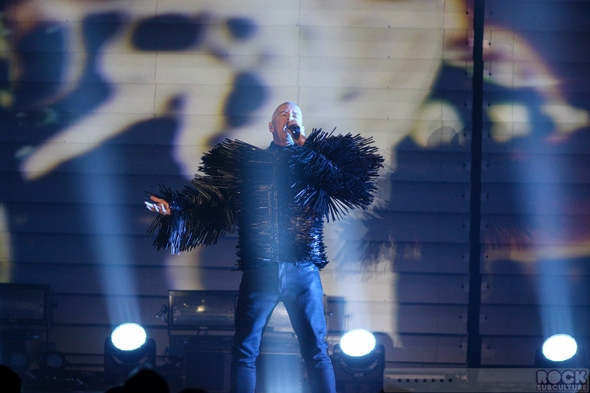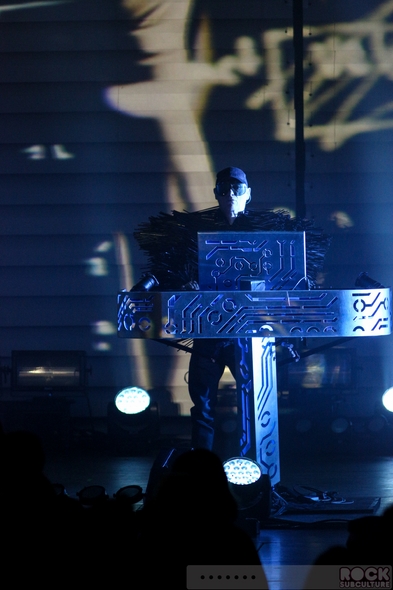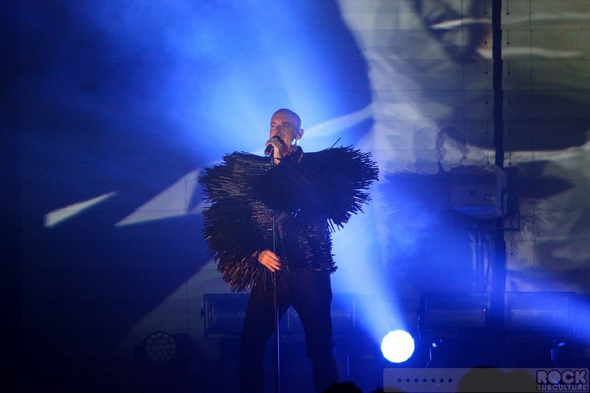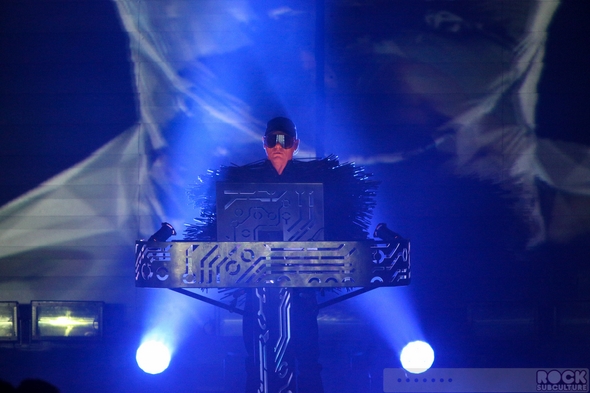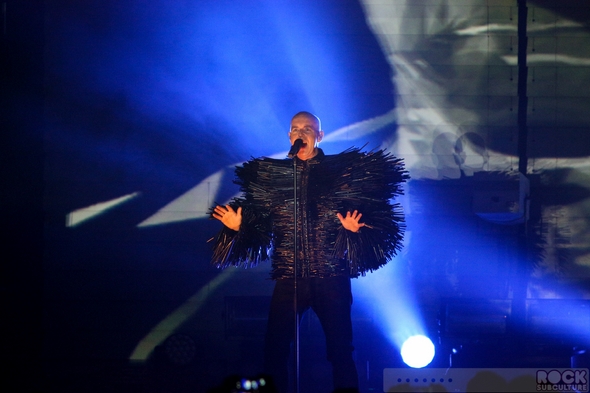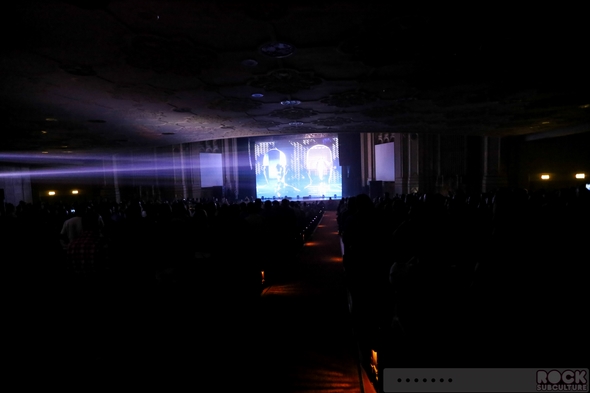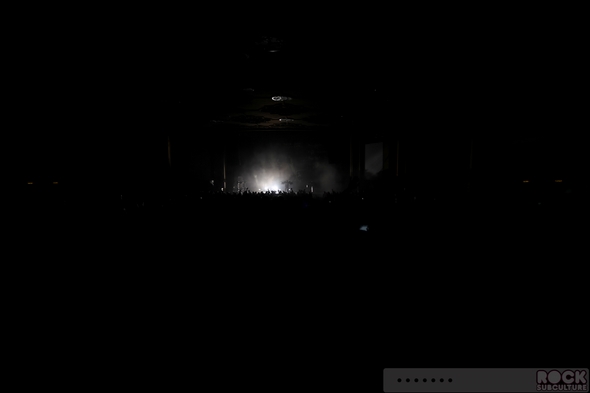 Below are some photos of Pet Shop Boys performing on stage, taken from my seat with my point and shoot pocket camera (everyone in the audience was permitted to use them), to give an idea of some of the set changes and costumes/effects further into the show – hopefully one of these shows has been/will be filmed and turned into a DVD/Blu-Ray (click any image for higher resolution version of each photo):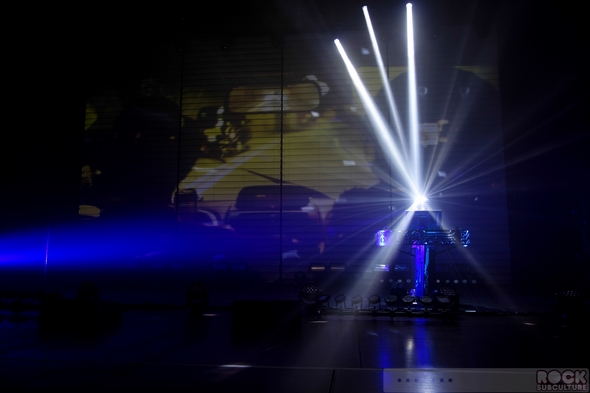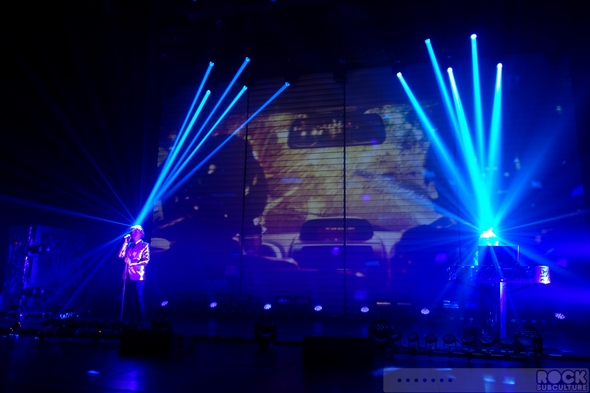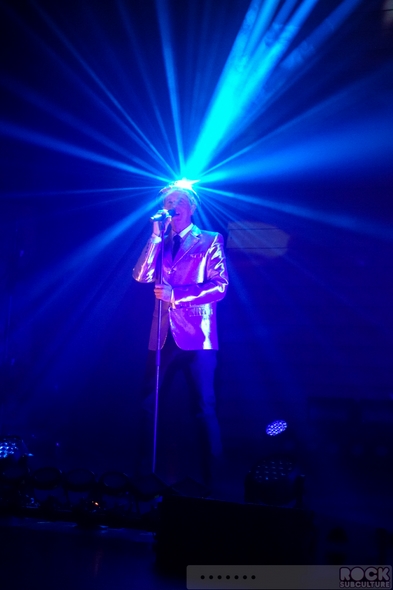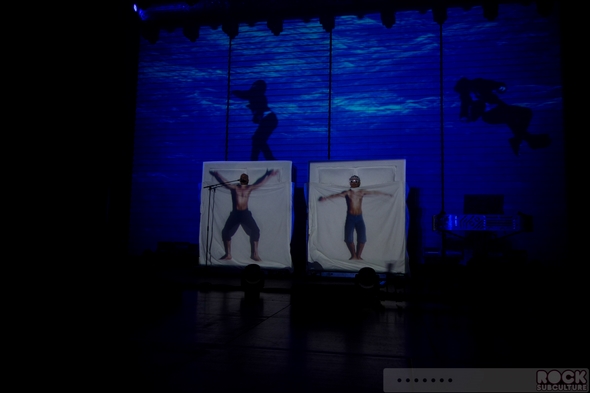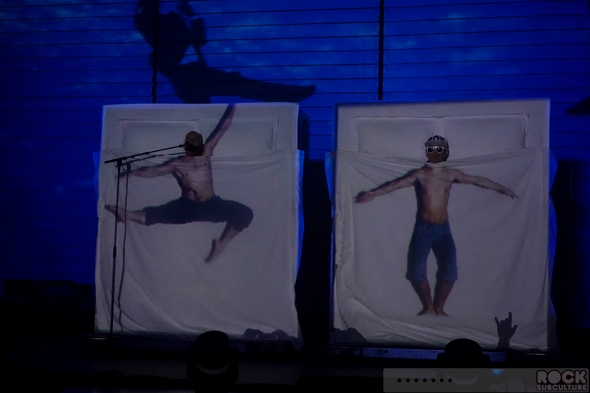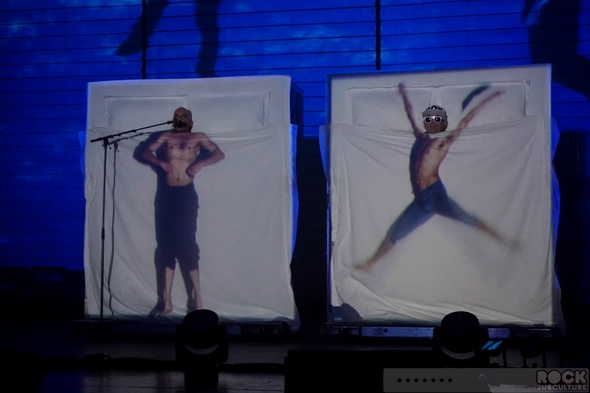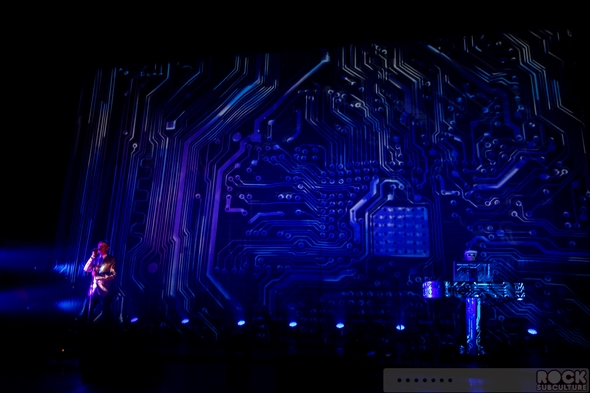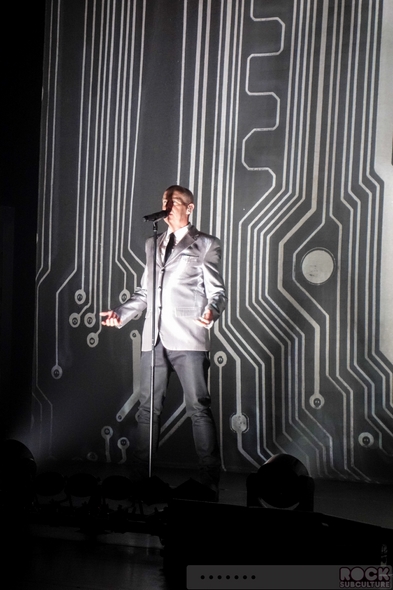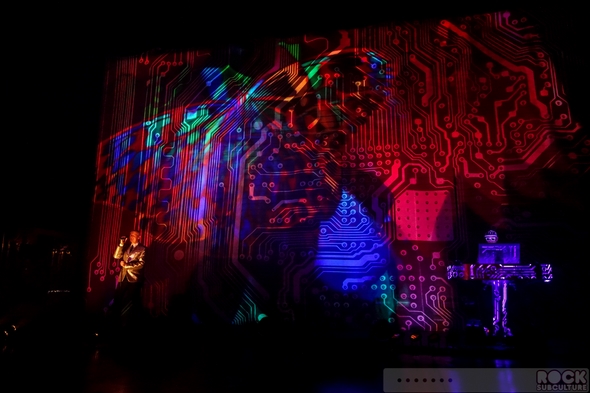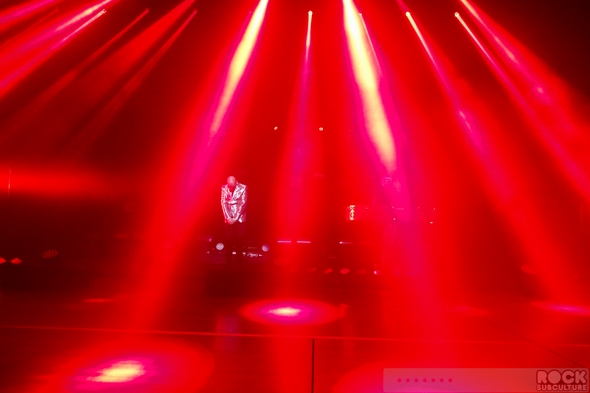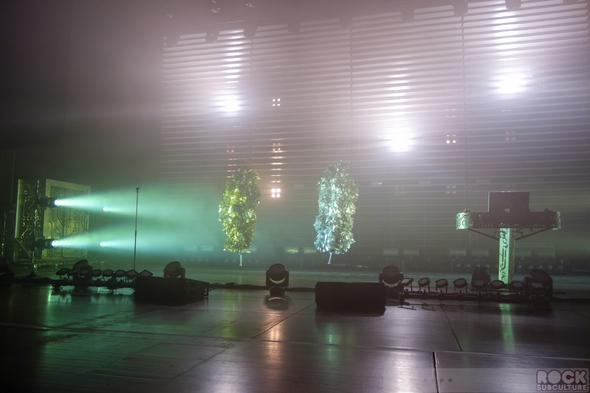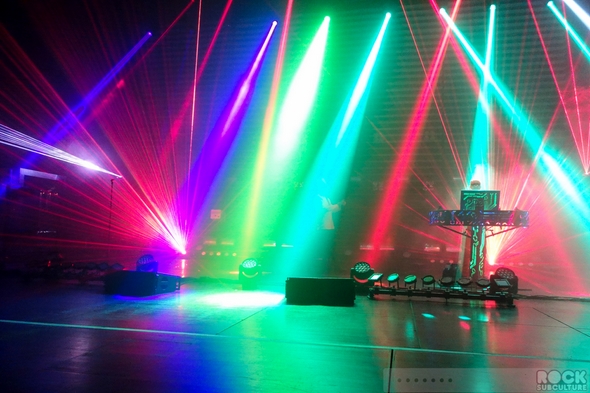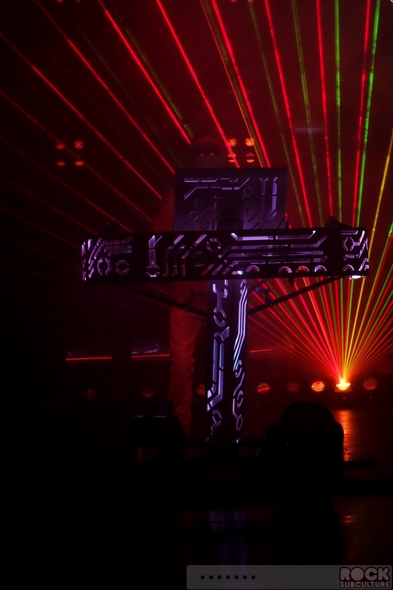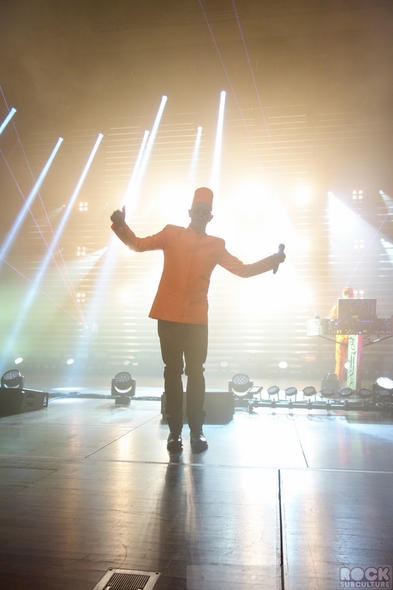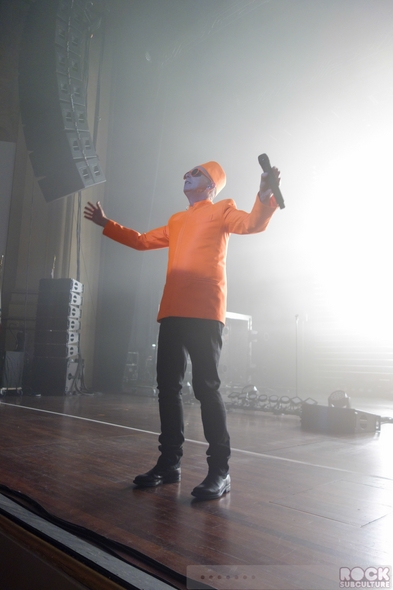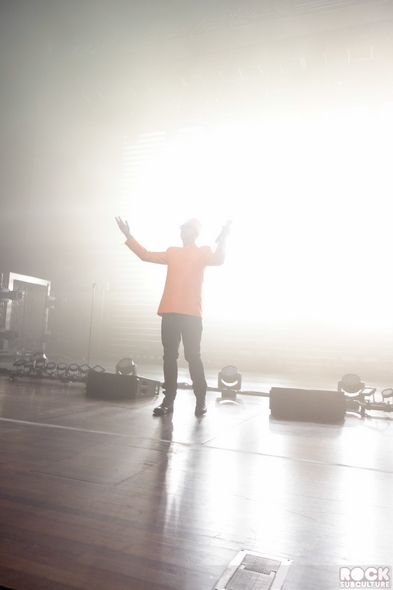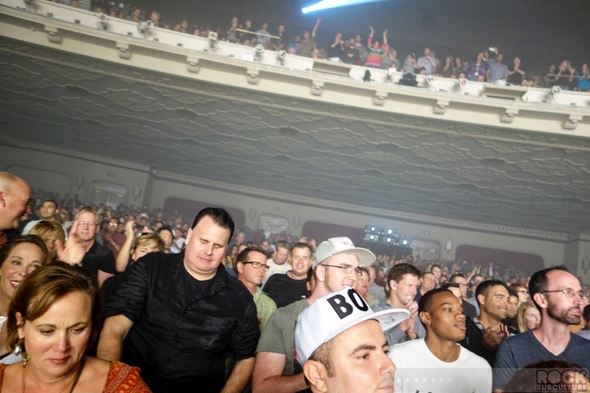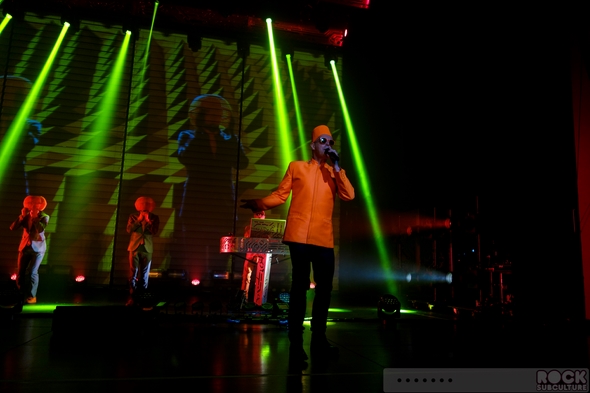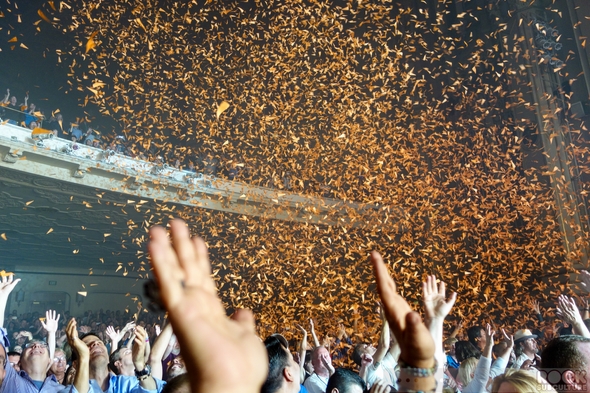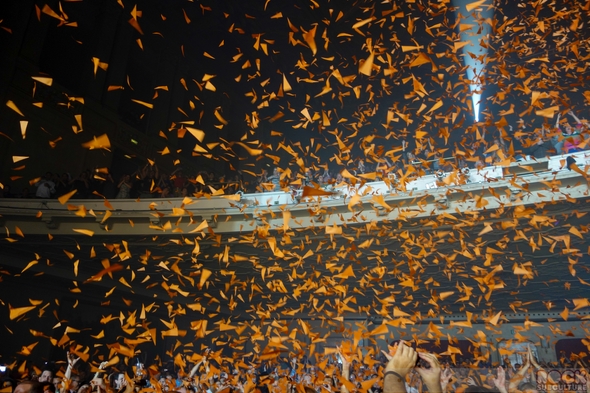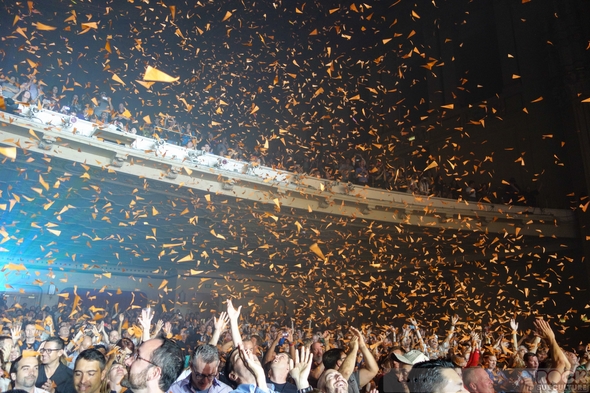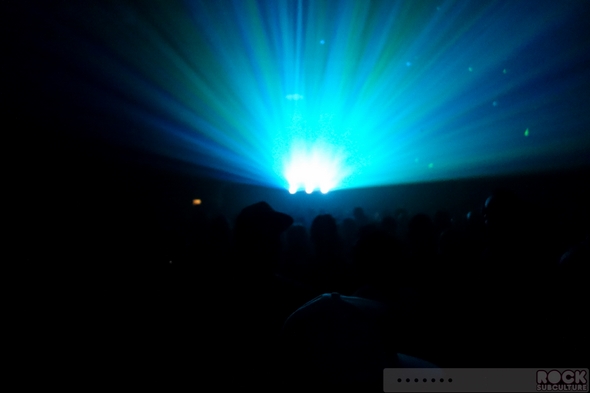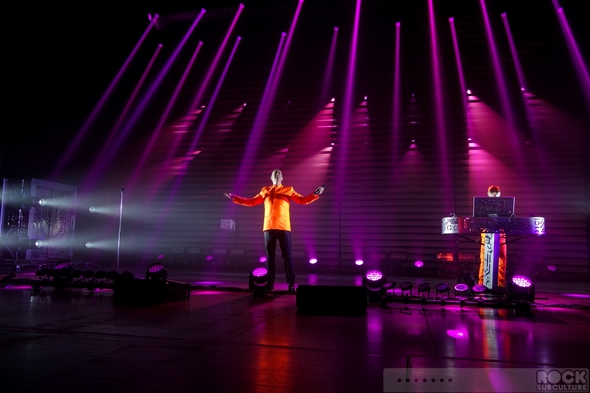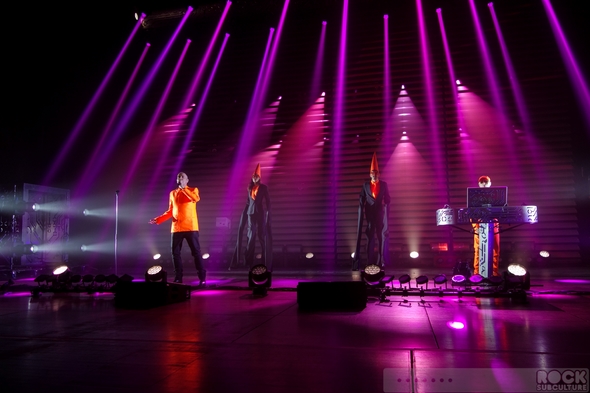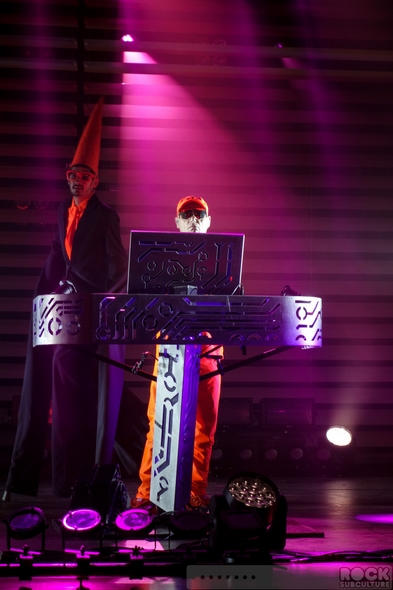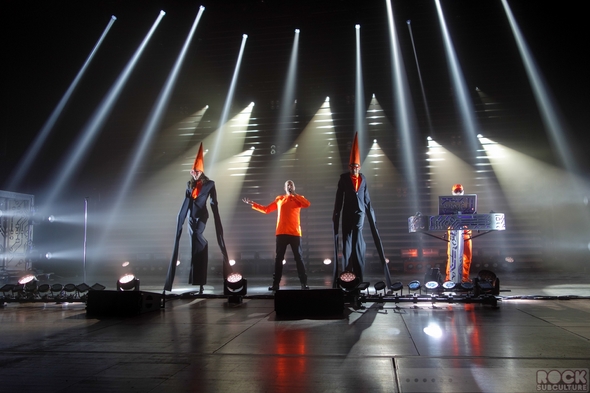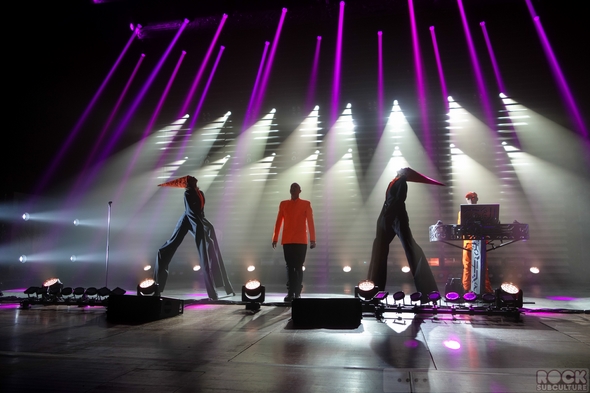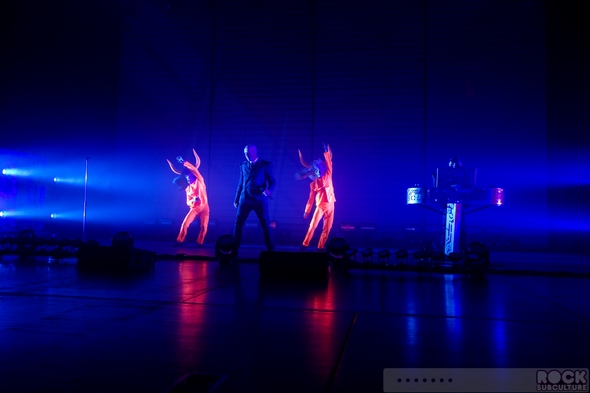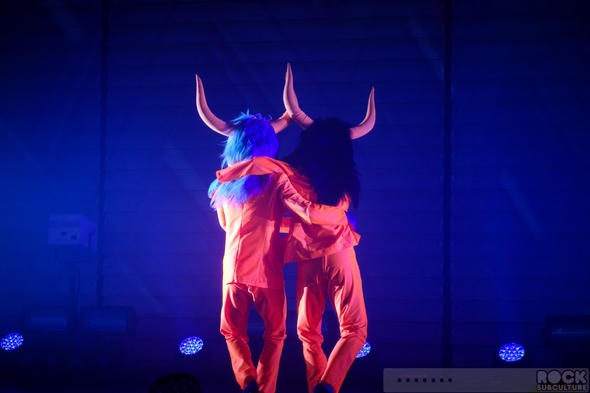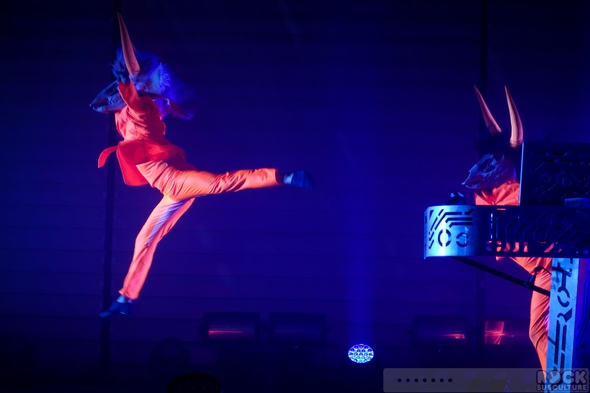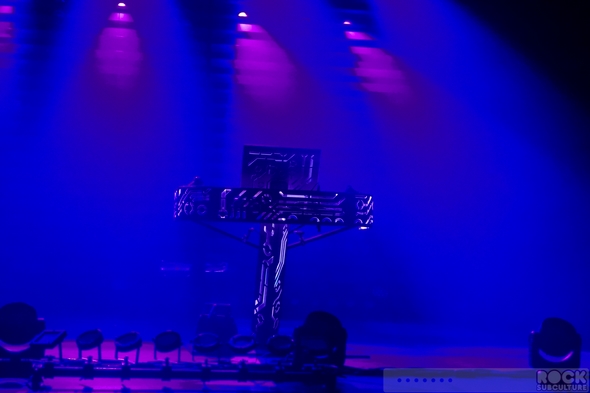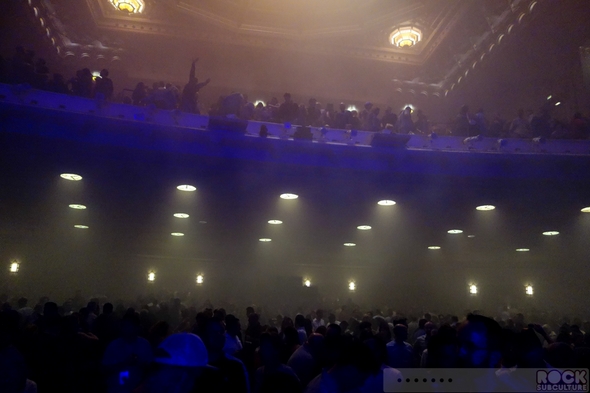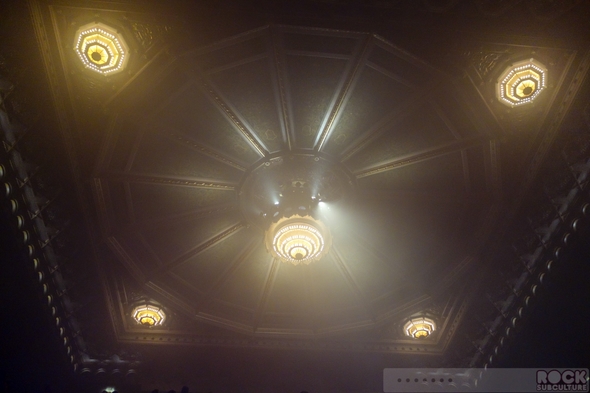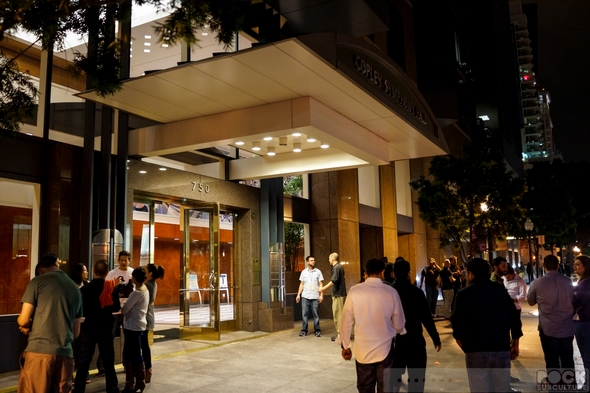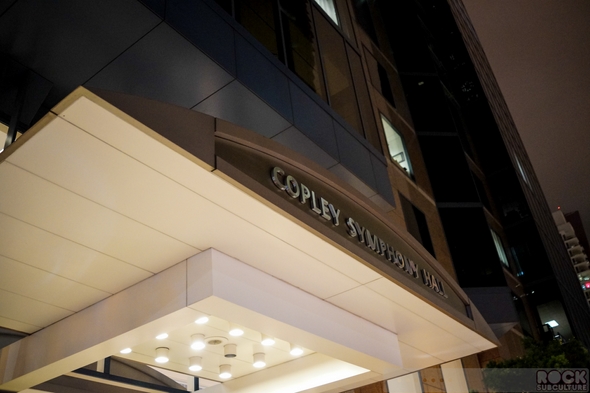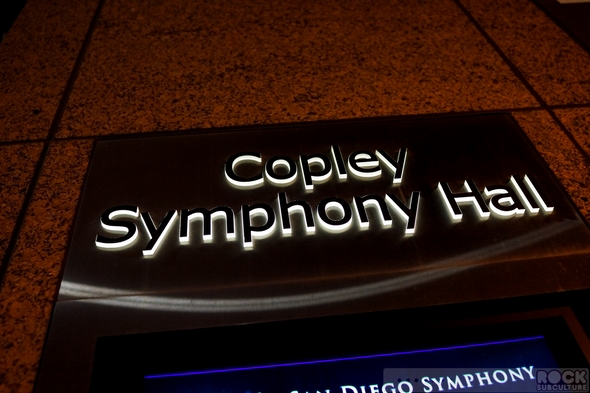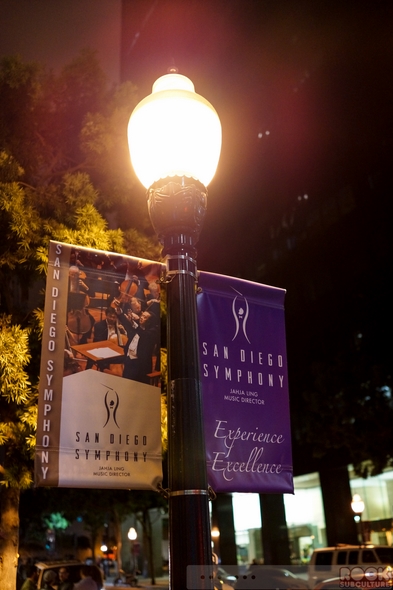 Jason DeBord