This is part of a continuing series of my impressions and experiences staying at various hotels and resorts while traveling to attend concerts worldwide. This stay was during my extension trip throughout Eastern Europe and London in May and June 2013. This review is for the Best Western Premier Hotel Astoria.
Property: Best Western Premier Hotel Astoria
Location: Zagreb, Croatia
Address: Petrinjska 71, Zagreb 10 000, Croatia
Phone: +385/1/480 89 00
Website: www.bestwestern-ce.com
Room Type/Class: Standard
Date: May 22-24, 2013
TripAdvisor Page/Reviews: LINK
Booking Source: Expedia
Overall Rating: 3.5/5 [Note: Score is totally subjective based on price, location, and comparison to "like" properties within same area and price range]

I arrived at this hotel via rental car, and finding it was straight forward, and there was short term parking in front to allow for an easier check-in, which went fairly smoothly.
They actually have their own parking lot behind the hotel, accessible via the street behind.  They provide a designated parking spot based on the size of your car, and you can then walk into the hotel via rear access, so all of this was very convenient.
The hotel is kind of older and dated, but nice enough and clean.
The room was on the small side (even by European standards) with a very small desk at the foot of the bed.
The bathroom was relatively larger, and fairly nice.
The view out of the window was basically looking at the exterior wall of an adjacent building.
There is a restaurant on site and some other amenities, but I did not have the time to explore them.
The location is really nice for Zagreb, with many, many places to explore that are all walking distance.
I would stay here again, though it is kind of pricey for what you get (which affects my overall score).
Below are photos taken during my stay…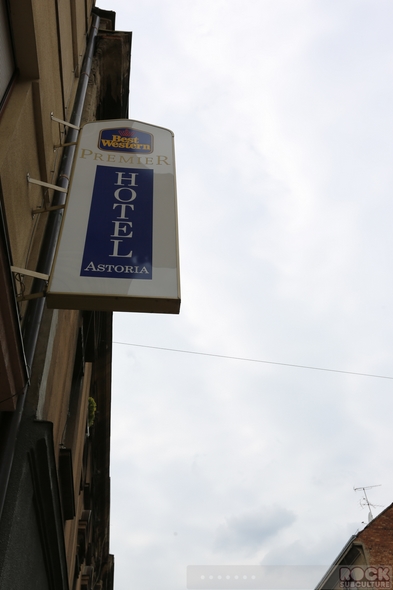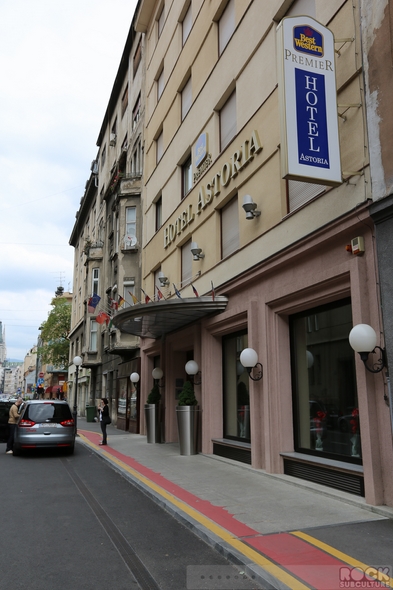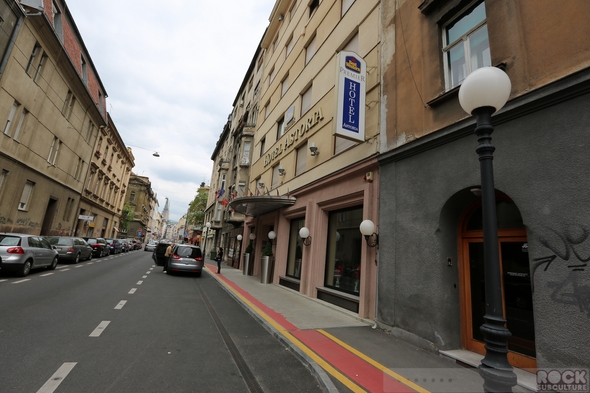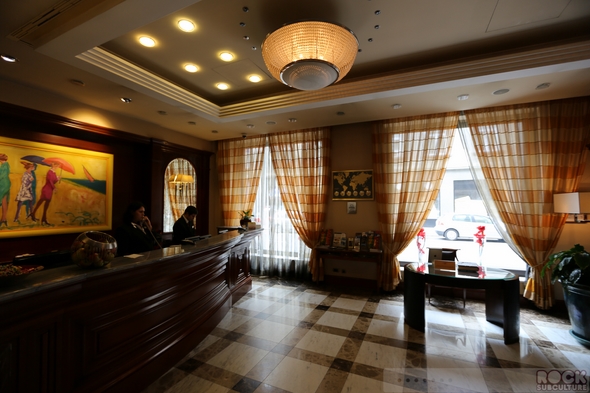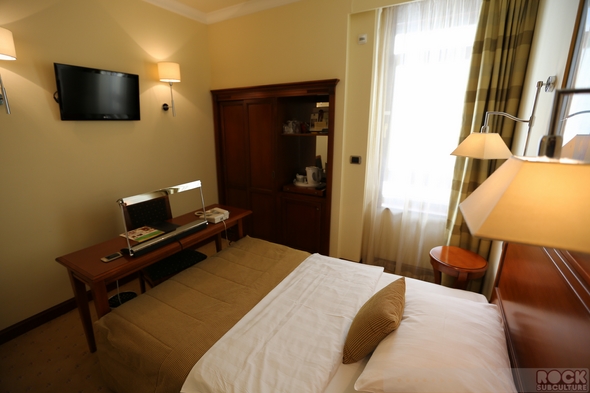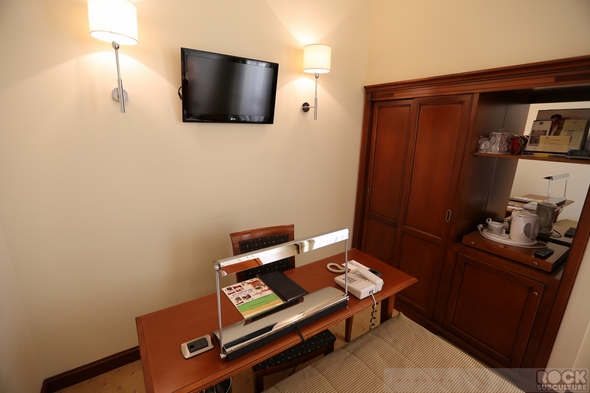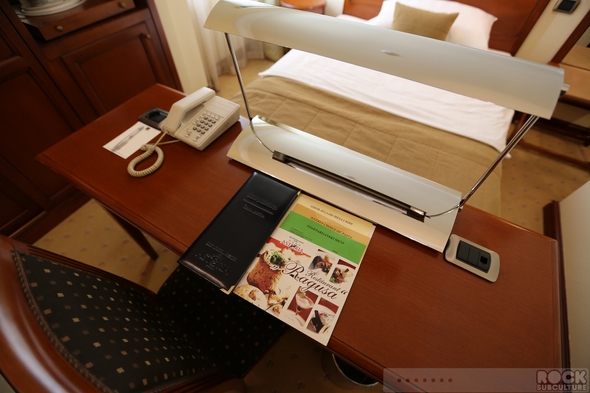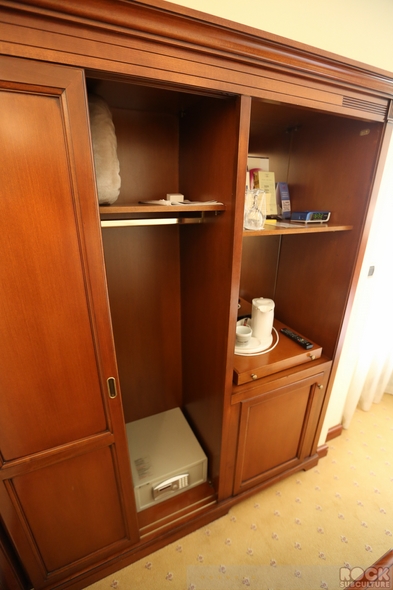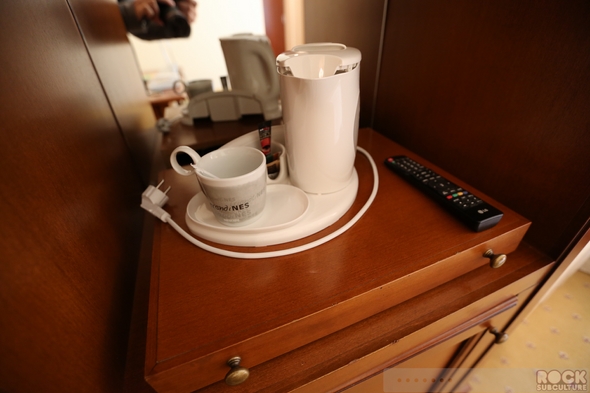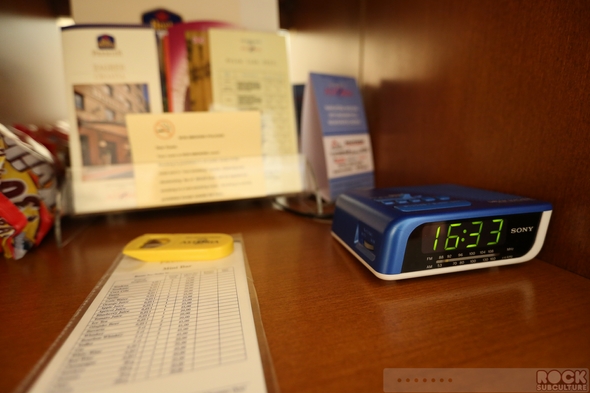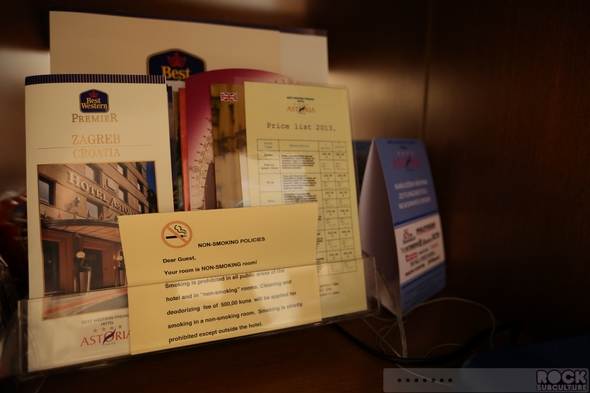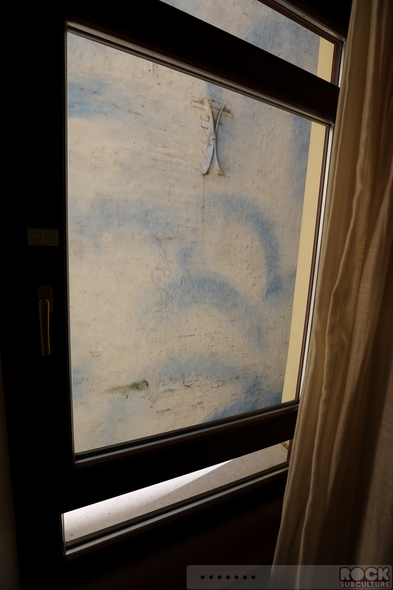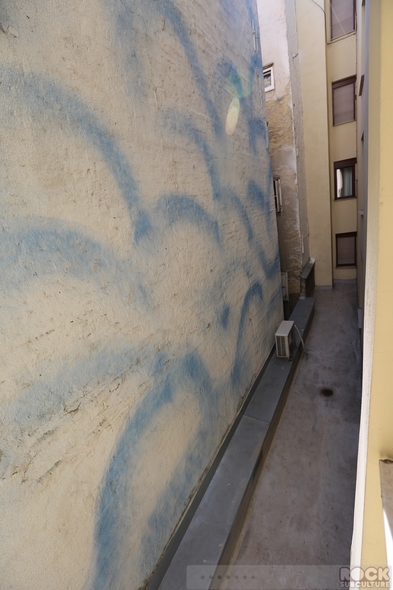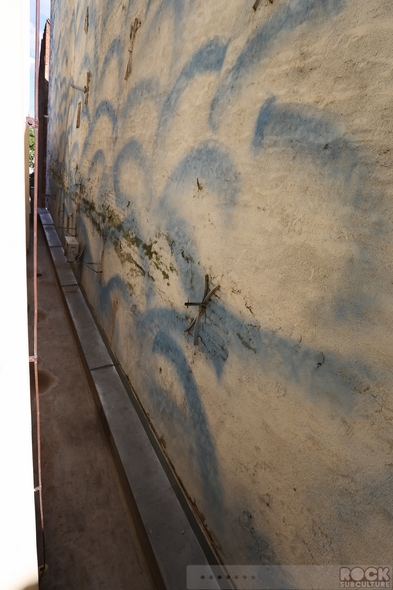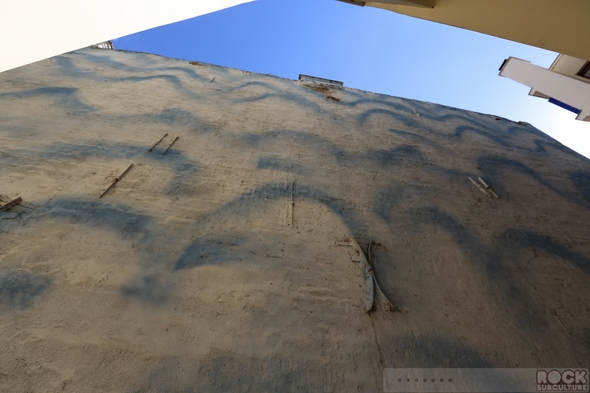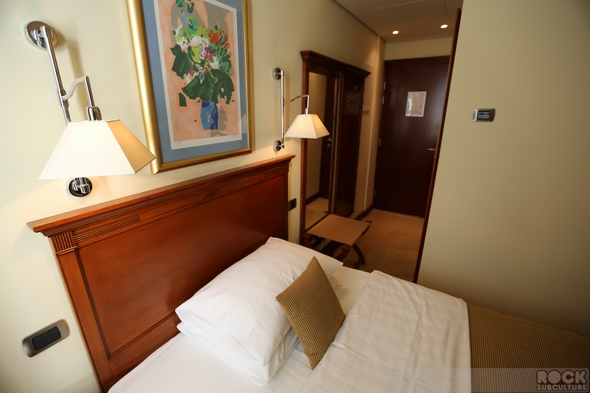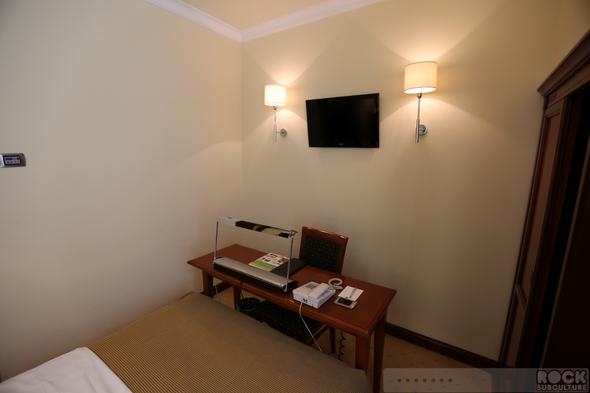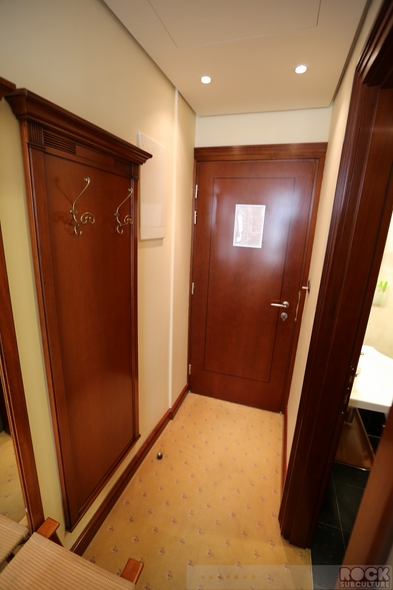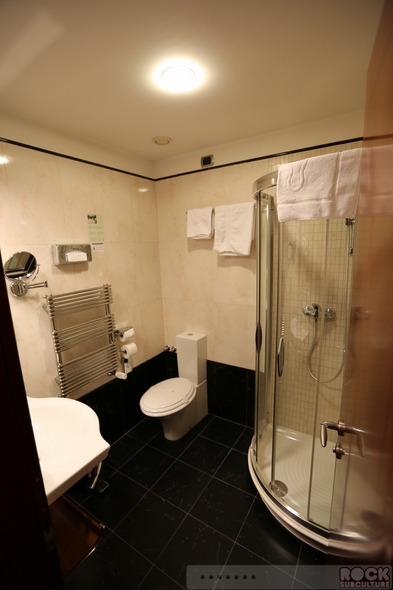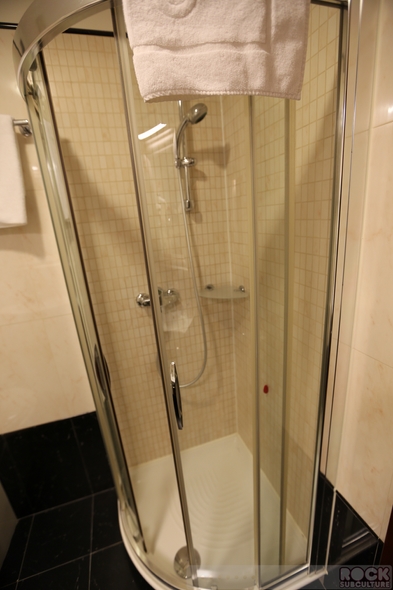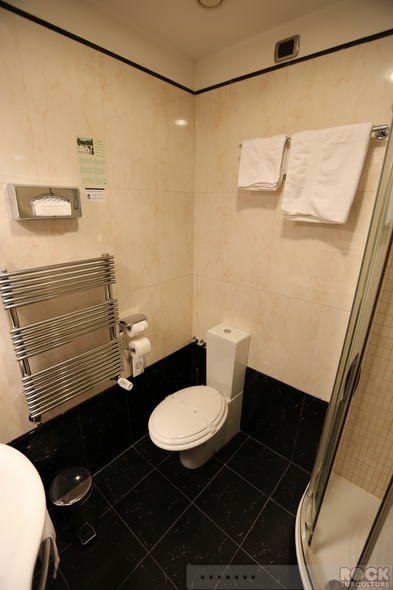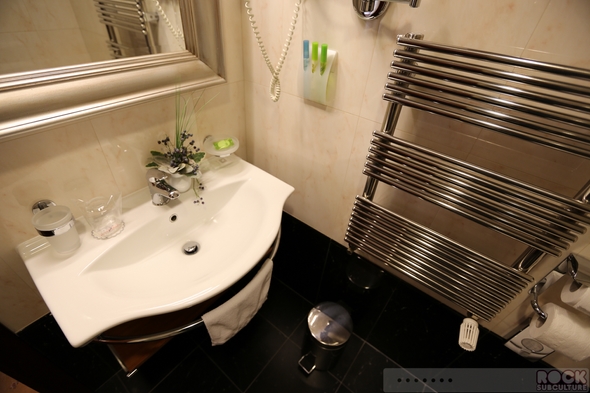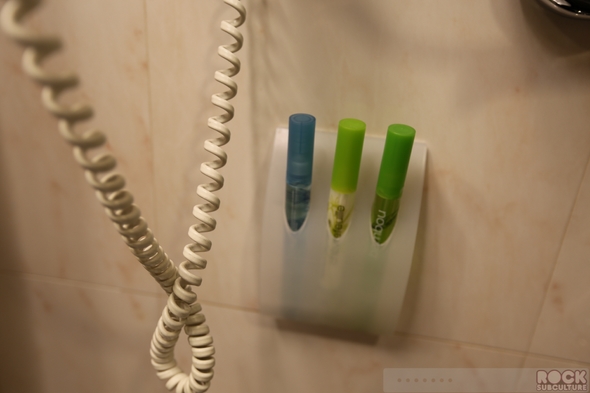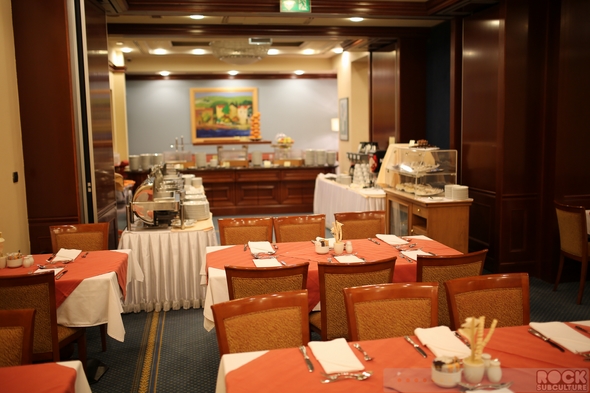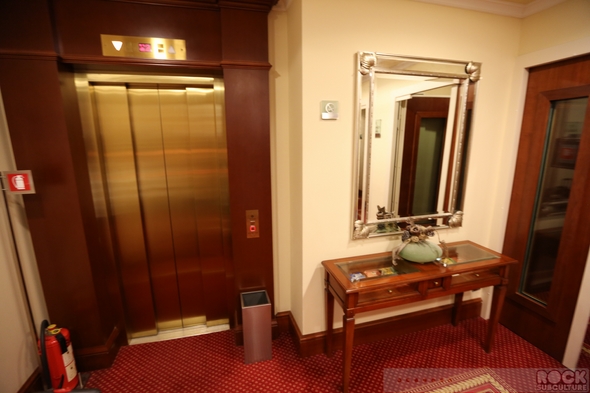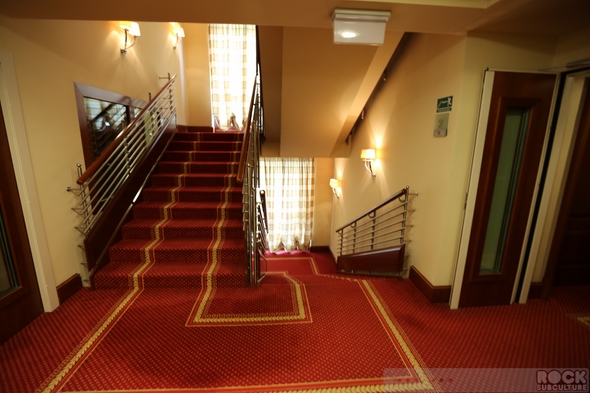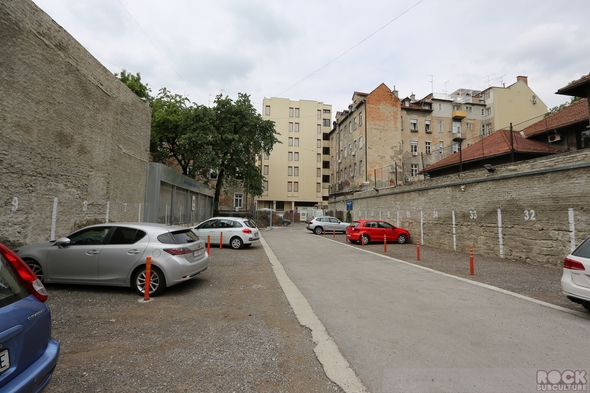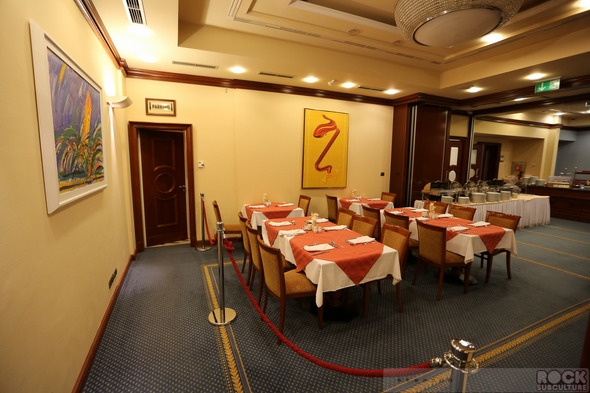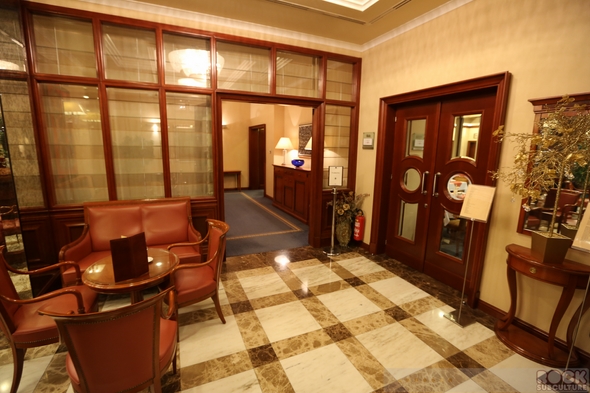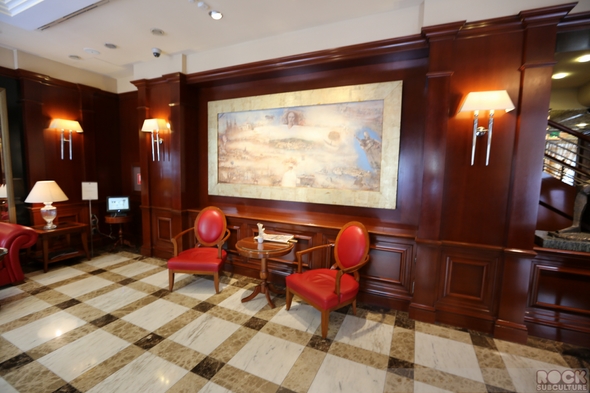 Jason DeBord