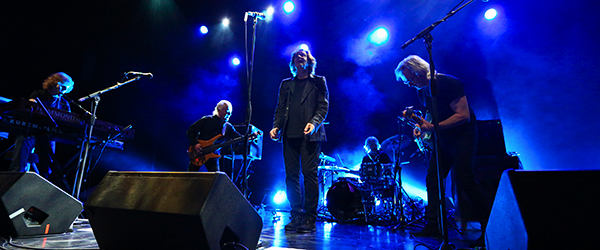 "The Zombies started over 52 years ago…"  One of many breaks in-between songs wherein Colin Blunstone and Rod Argent – two founding members of the band – would provide some background and history on the "musical journey" myself and others in the packed indigO2 took part in throughout the concert.  I love to have opportunities to witness true rock and roll pioneers and icons do their thing on stage, but given how long ago the band started, I always adjust down my expectations and anticipate nostalgia filling in where perhaps the performance might fall short.   This perspective of mine ended up making me that much more thrilled once they started doing their thing, because the five men on stage were true musicians at the top of their game.  They played flawlessly together, the sound was superb, Colin's vocals were nothing short of staggering and sublime, and their music – new and old (and covered) sounded as contemporary as anything "new" I hear these days.  I was truly floored by how The Zombies hit on all cylinders with their show in London last night, and cannot recommend enough turning out for their upcoming tour in the United States.  Brilliant musicians and they put a variety of songs through their paces in a unique way that makes me wonder even more how this band never became so much bigger in popularity.

Who: The Zombies  (featuring Rod Argent and Colin Blunstone)
Supporting: Acoustic Strawbs
Venue: indigO2 (at O2 Arena)
Where: London, England
When: June 1, 2013
Seating: General Admission Standing (also photo pass first three songs)
This was a show I planned to see in Napa, California later this year, but given that the series of Depeche Mode concerts I'd been following all over Europe and England left me with a few extra days in London, I was excited to have an opportunity to see the "British Invasion" band in London.

While I've seen a number of shows at the O2 Arena, I had not had a chance prior to last night to see a show at the smaller indigO2 within the O2.
Leading up to the 7:00 doors time, there was a winding line of fans waiting for a chance to get a good spot on the floor of the indigO2, which is all general admission standing.  It was interesting for me walking around the O2 leading up to the concert, as there was a competing show in the larger arena for Barbara Streisand, so I was trying to guess which people were there for which show.
Once inside the indigO2, it immediately reminded me of Club Nokia in Los Angeles, as both are very modern in appearance, they appear to be around the same size overall, and both have GA standing below and a balcony above with seats.
I also discovered, once the show started, that the sound system and acoustics are phenomenal.  One of those rare instances in which you can forgo the ear plugs and enjoy the show raw.
Acoustic Strawbs
Members
Dave Cousins
Dave Lambert
Chas Cronk
I was not familiar with the Strawbs, who are contemporaries with The Zombies.   Another British band, they have varied the genres and styles of their music over the years, and the line-up of the band that opened for The Zombies last night was their "Acoustic Strawbs", with all three musicians on guitar.
I was really impressed with how tight their set was, with all of the guitar playing and doing so in such a spot on and harmonious way, it was a joy to watch them and take in their music.
Below are some photos of Acoustic Strawbs performing on stage: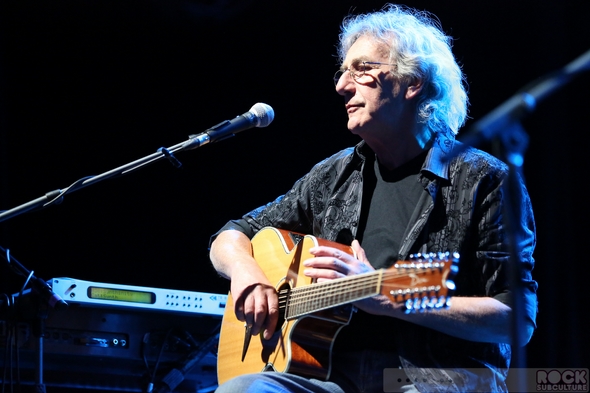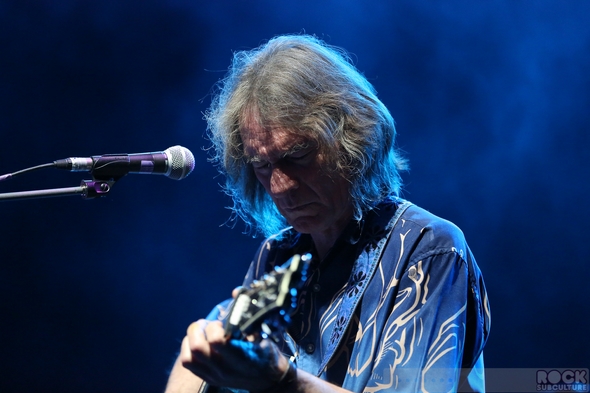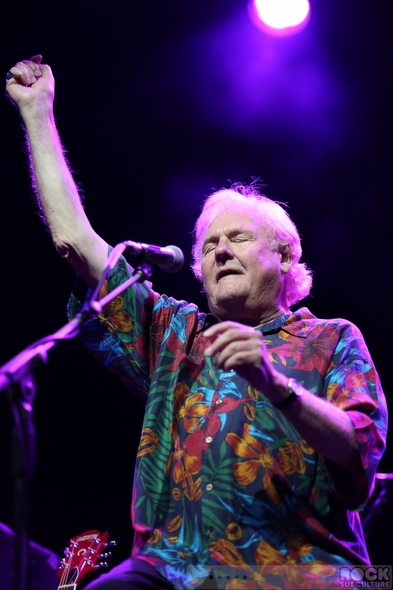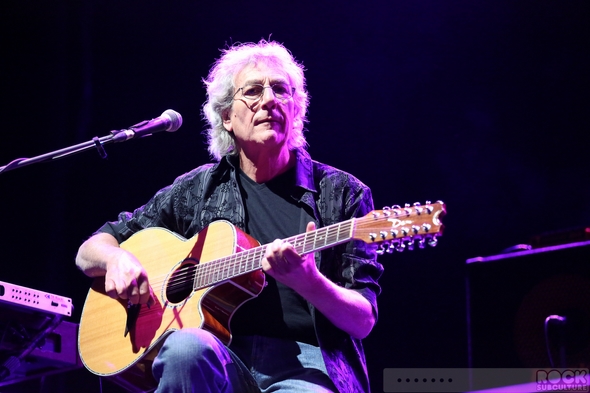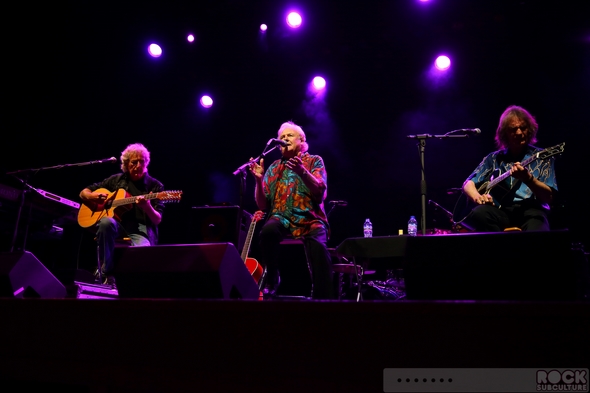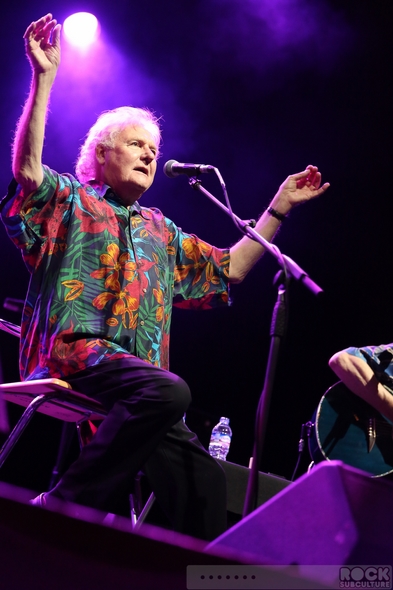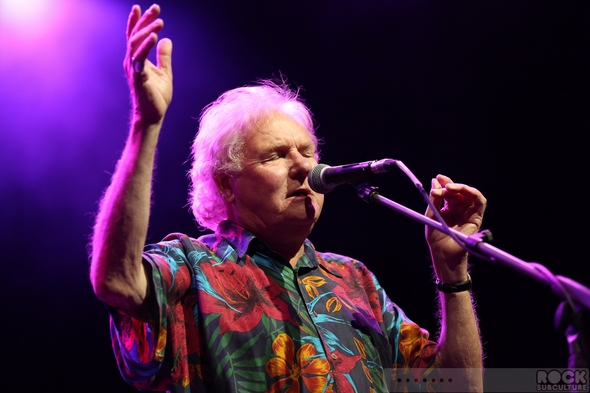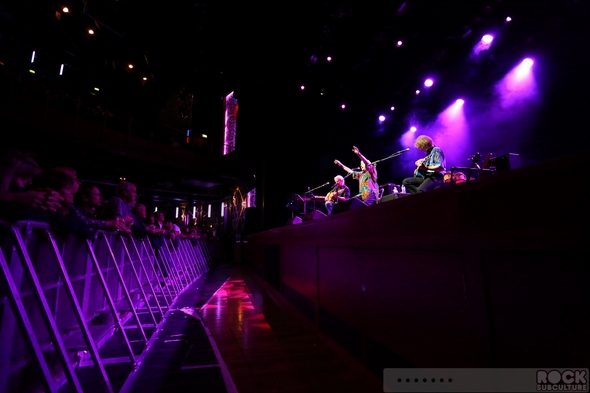 The Zombies
Members
Colin Blunstone (vocals)
Rod Argent (vocals, keyboards)
Tom Toomey (guitar)
Jim Rodford (bass guitar)
Steve Rodford (drums)
Having never seen The Zombies perform live before, I really didn't know what to expect.  As they came out on to the stage, I was struck at how great Colin Blunstone looked – he appeared to be much too young to be in a band over 50 years old!  The next thing I noticed, as he began to sing "I Love You", was how unique, smooth, and powerful his voice was – I was stunned.  His voice is remarkable, and though they framed the entire evening as a musical journey, I felt like his voice alone could take us on an amazing journey all its own.
The more I listened, the more I thought of Daryl Hall from Hall and Oates.  Not so much that they sound the same, but there are some distinct similarities and tone, range, and style.  So all night I couldn't get out of my head the idea that Colin Blunstone and Daryl Hall should really collaborate on something, because I feel that they are both such amazing singers and putting them together could result in something epic.
In any event, the concert last night was truly amazing.  I loved the stories provided by Colin and Rod as they went backwards and forwards through time on this musical journey.
Of course, everyone is familiar with the biggest hits – "She's Not There" and "Time Of The Season" – but every song played on stage was done so with care and emotion…  every song mattered, and they all sounded amazing.  I found myself truly inspired to get their new album, Breathe Out, Breathe In, which I had not picked up yet, as I really loved everything that they played from it.
The band is excited about their own music, playing old music for the first time live, as well as playing new music.  They seem to be living their dream, and come across as modest and also appreciative of other notable artists and publications recognizing their work.  Colin especially has a very kind and gentle nature, and you can see when he sings that he is drawing from real inner emotions.
Parallel with Colin's voice is Rod's keyboard playing – real, rock and roll keyboard playing, like you just don't see (or hear) anymore.  After I was done with my photography through the first two songs, I went to that side of the stage so that I could watch his keyboard playing from the audience, and it was remarkable.
Truly one of those perfect gigs to enjoy, on every level, and I'm really looking forward to hopefully catching them again at one of their California dates later this year.
Below are images of the set list from The Zombies concert at the indigO2 last night… the show had a 20 minute intermission, and the set list was accordingly broken into two pages…
Set List – Set #1:
Set List – Set #2: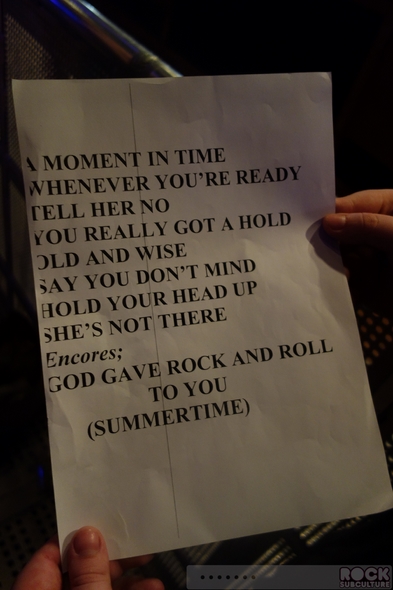 Below are some photos from The Zombies concert at indigO2 in London last night (click on any image for higher resolution versions of each photo):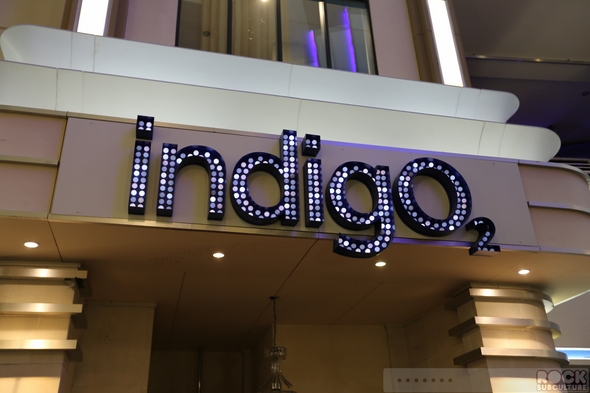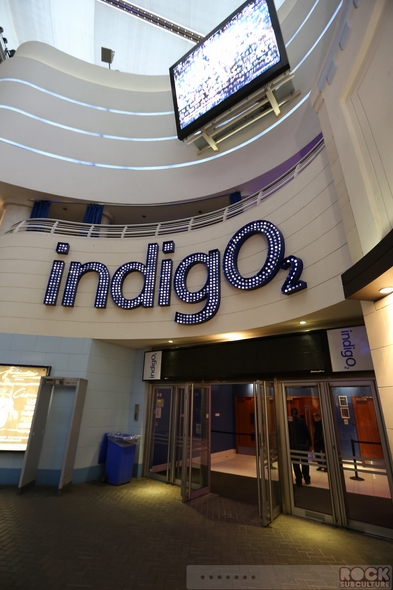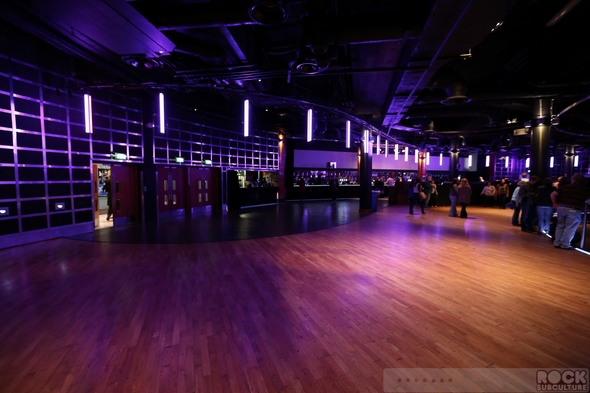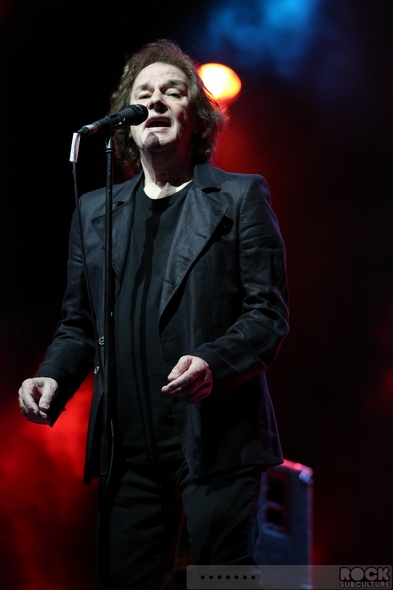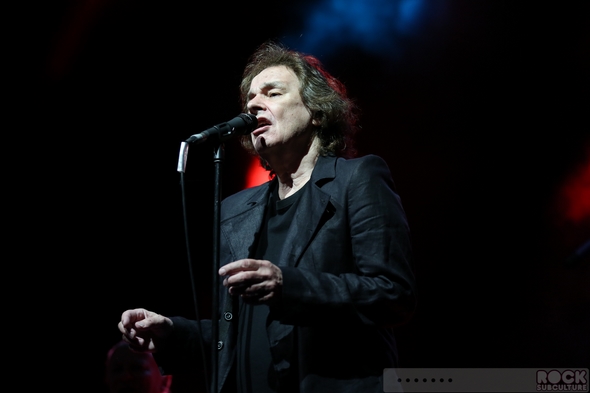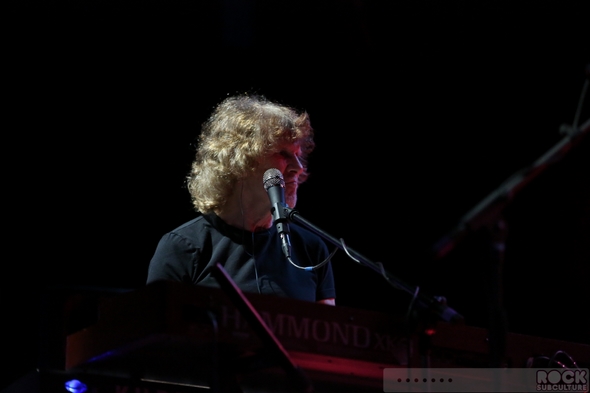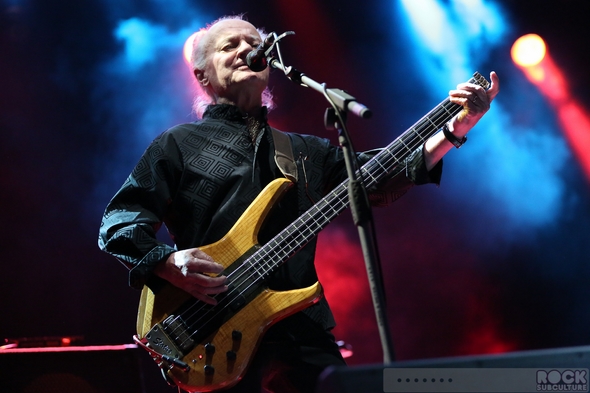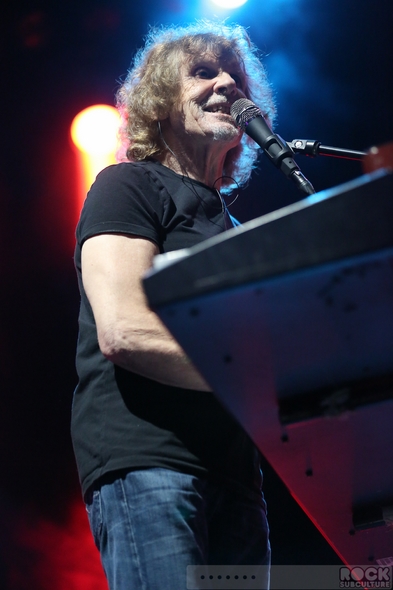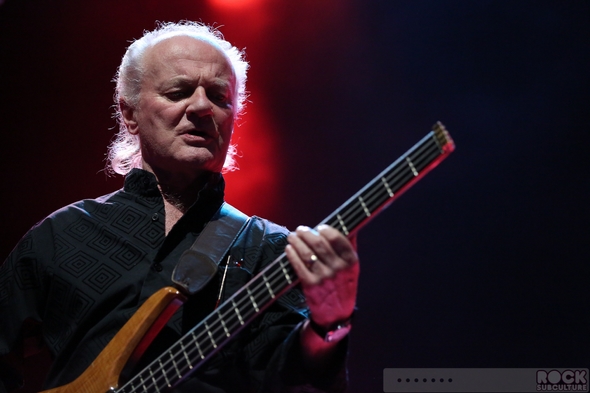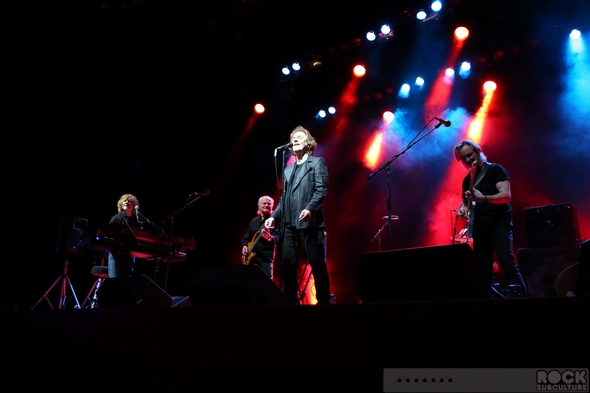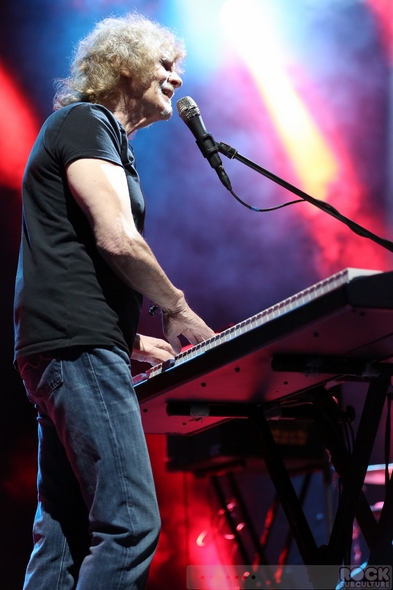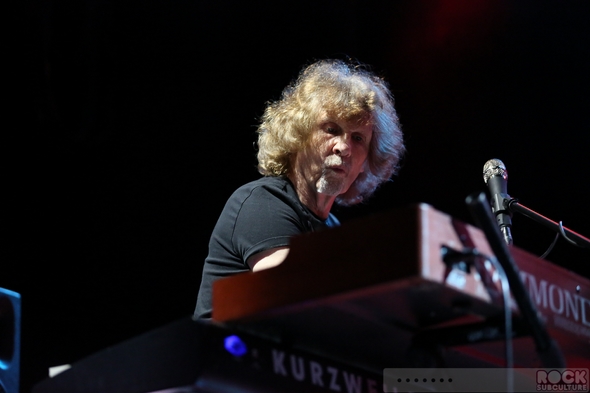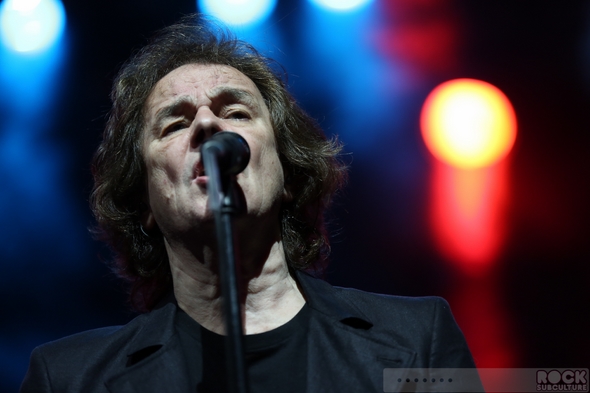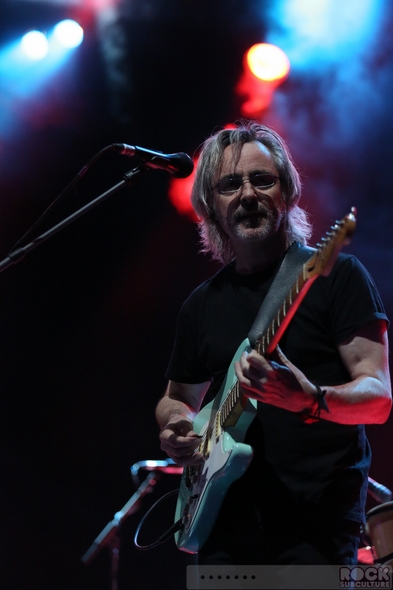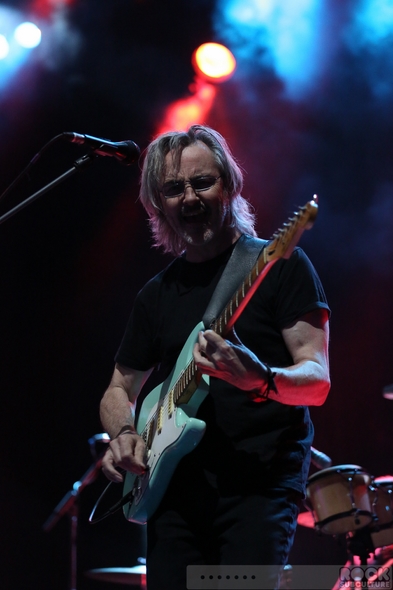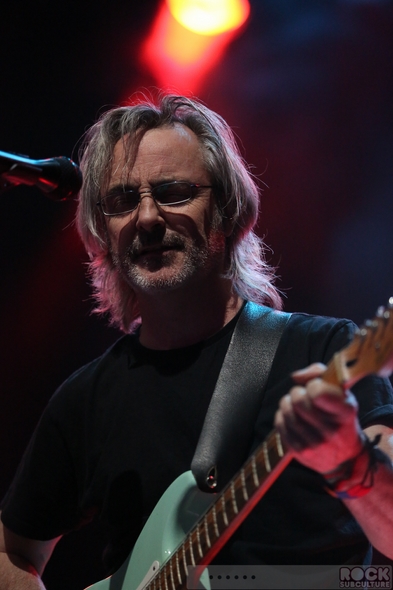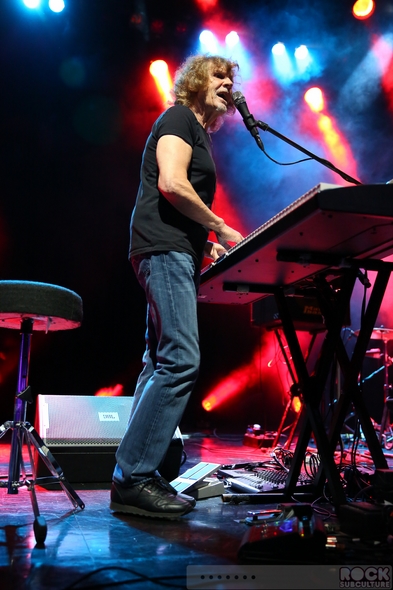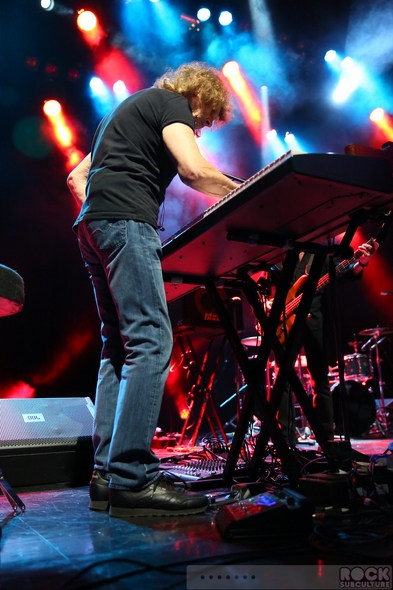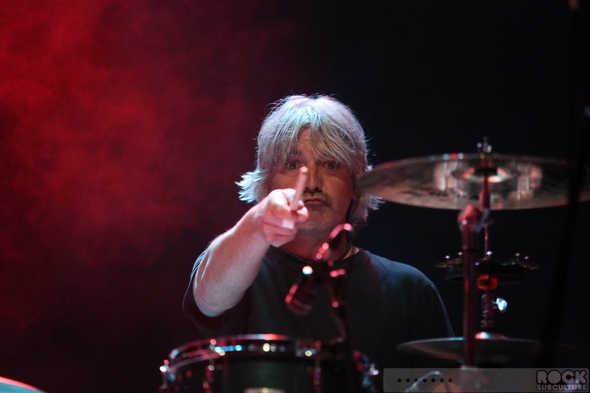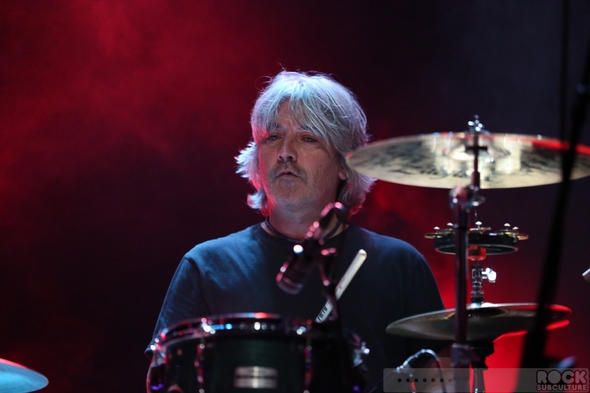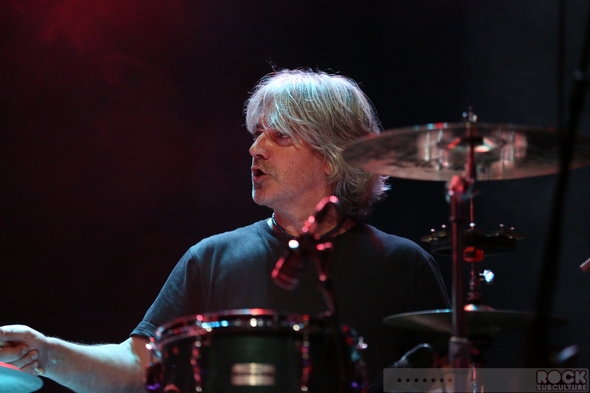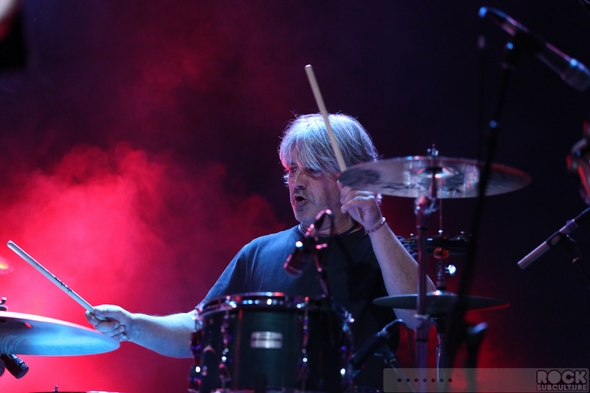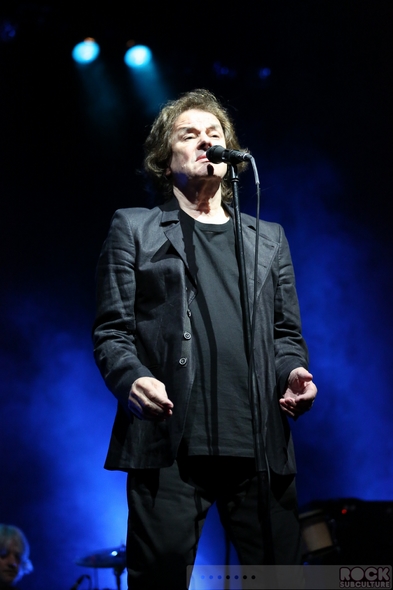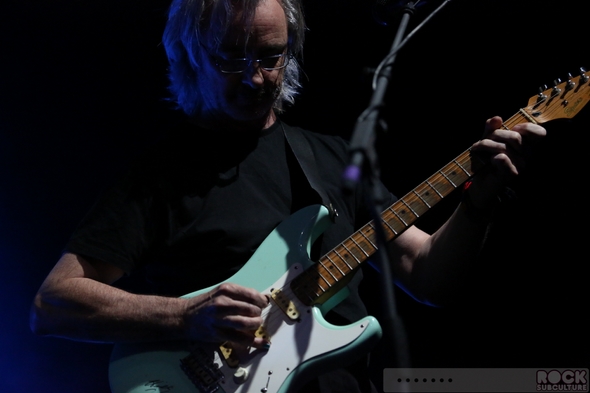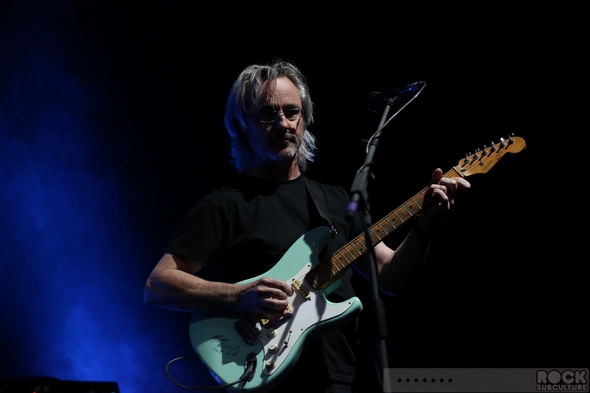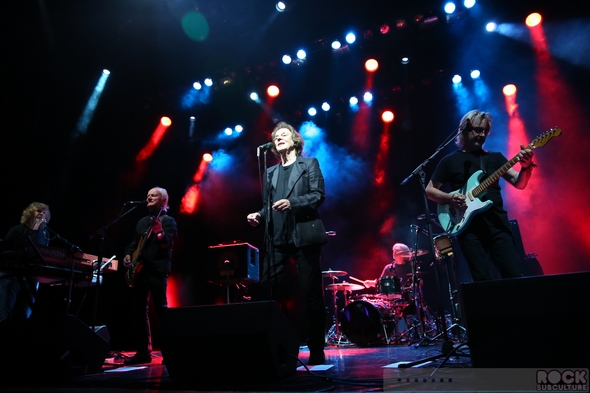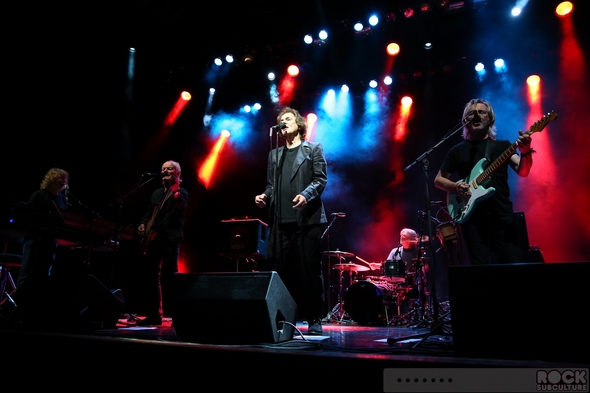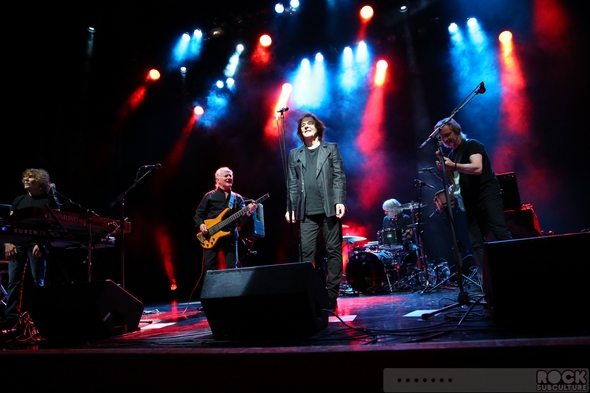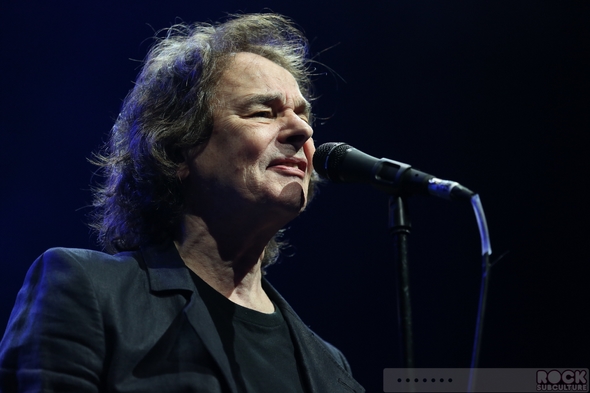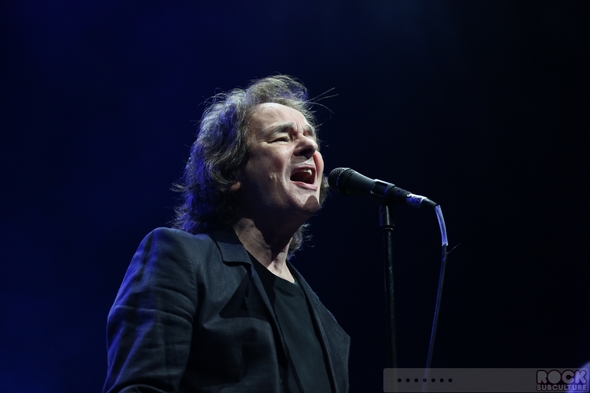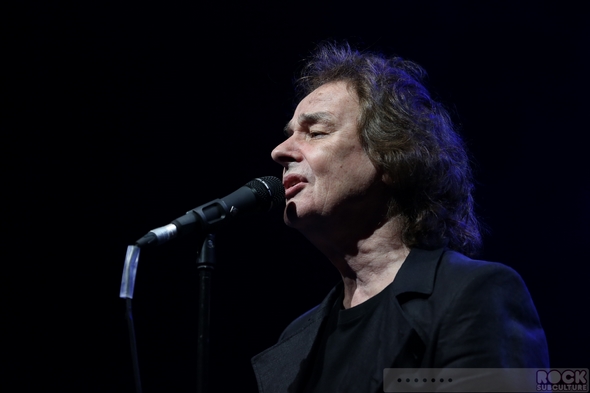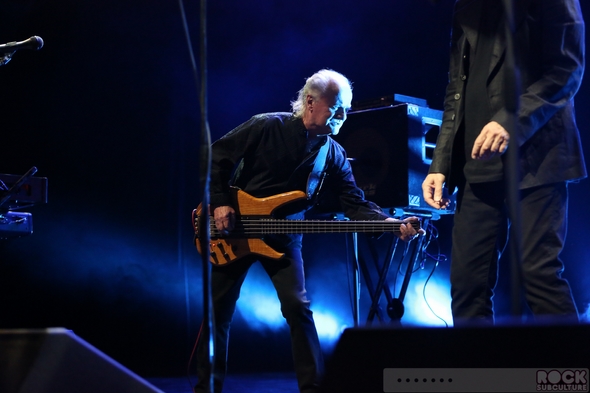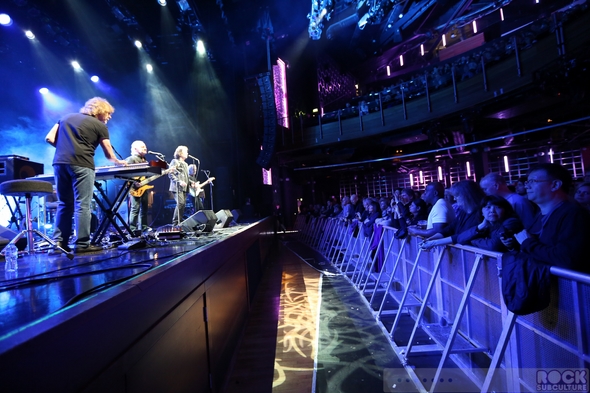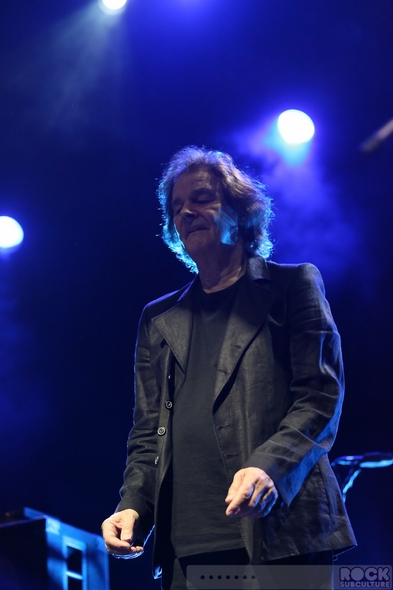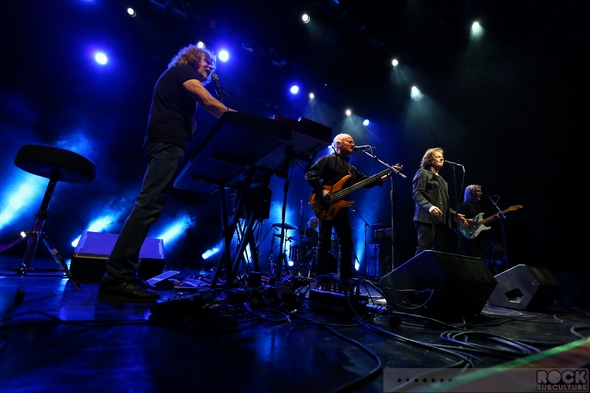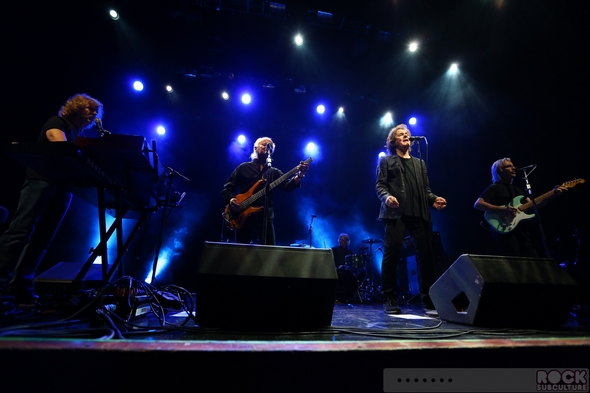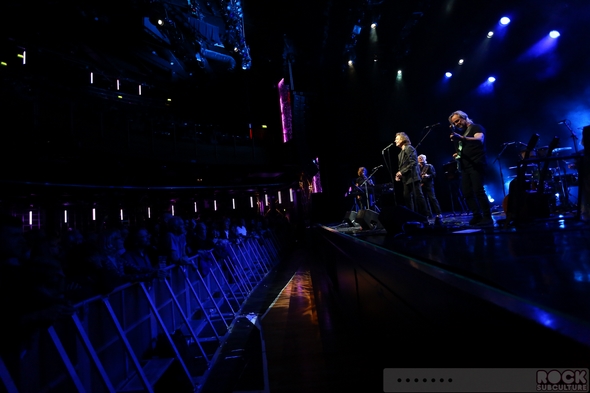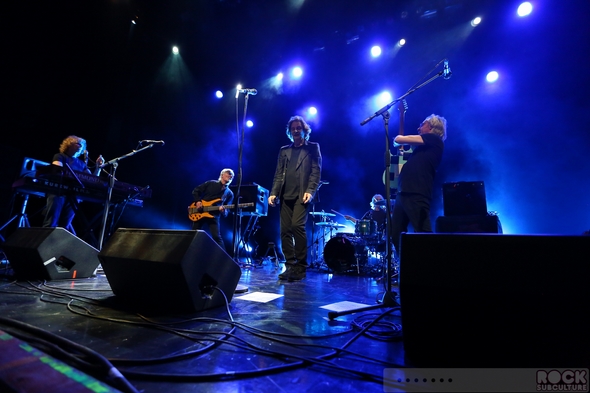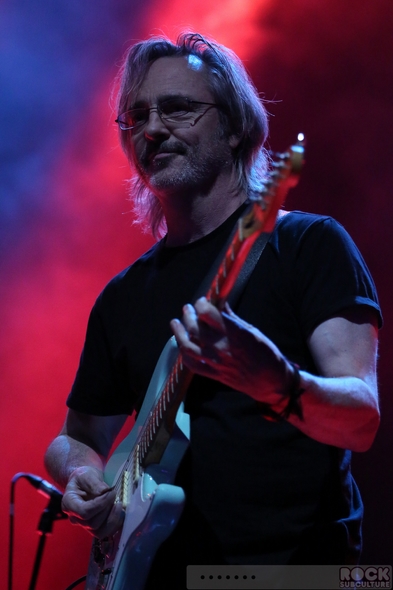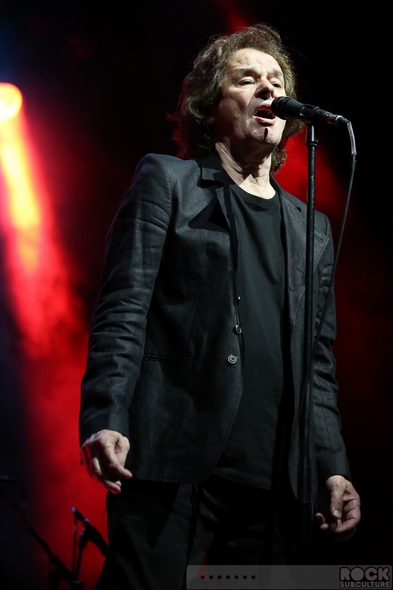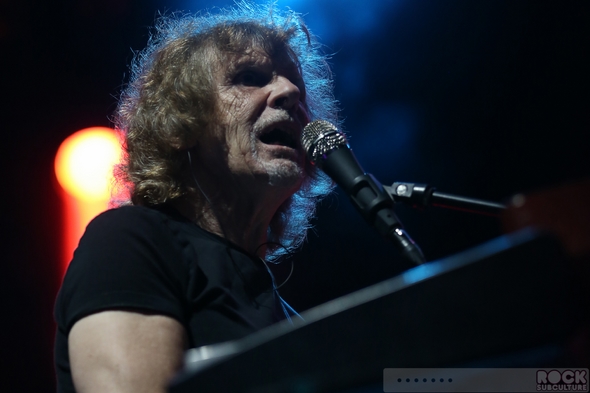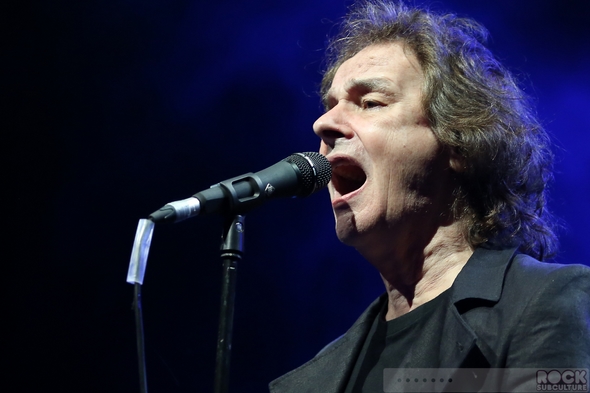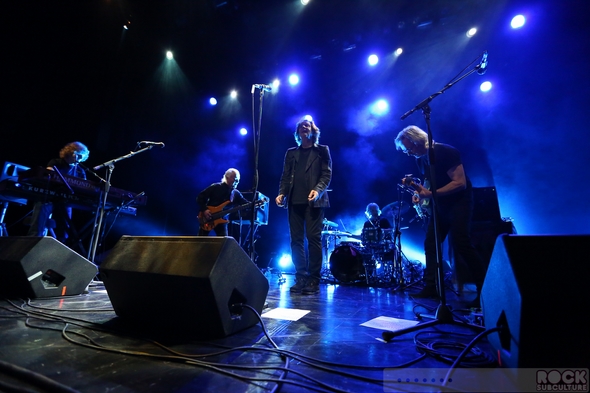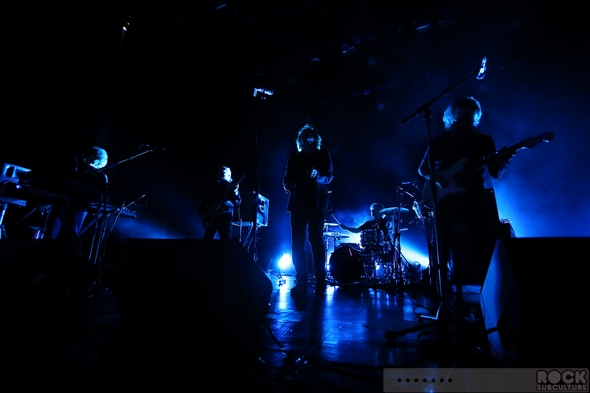 Jason DeBord