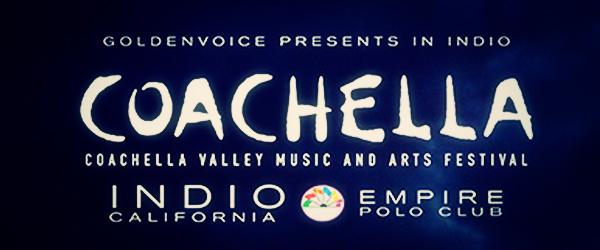 The Coachella Valley Music and Arts Festival, presented by Goldenvoice, has announced their 2013 line-up of artists and bands performing at the annual music event in Indio, California.  Featured artists include New Order, Red Hot Chili Peppers, Phoenix, The Stone Roses, Blur, Yeah Yeah Yeahs, The xx, Phoenix, Modest Mouse, Lou Reed, Metric, Of Monsters and Men, Johnny Marr, Moby, Orchestral Manoeuvres in the Dark, Vampire Weekend, Jurassic 5, Hot Chip, Postal Service, Social Distortion, Nick Cave and the Bad Seeds, and more.  For residents of Northern California, like myself, are just as excited about the announcement, in that though we may not make the trek to Southern California, we have the benefit of what has been dubbed "Fauxchella" by SpinningPlatters.com…  with concert venues in the San Francisco Bay Area playing host to many of the bands adding on their own headlining shows on dates just before and after the famous festival event.
Below is the poster published on the official Coachella website listing all of the artists slated to perform at the festival (click for full resolution):
Learn more about the festival at their official site, www.coachella.com.
To keep track of "Fauxchella" events in Northern California, check the SpinningPlatters.com site as they update their list of the Bay Area shows directly benefiting from the Coachella festival.
The Rock Subculture Journal does not plan to attend Coachella this year, but will attend and review many of the "Fauxchella" shows in the Bay Area and Northern California.
Click on the image below for the latest and up to date full Rock Subculture Journal schedule of pop and rock music concerts/tours coming up for review (2013 Rock Subculture Schedule):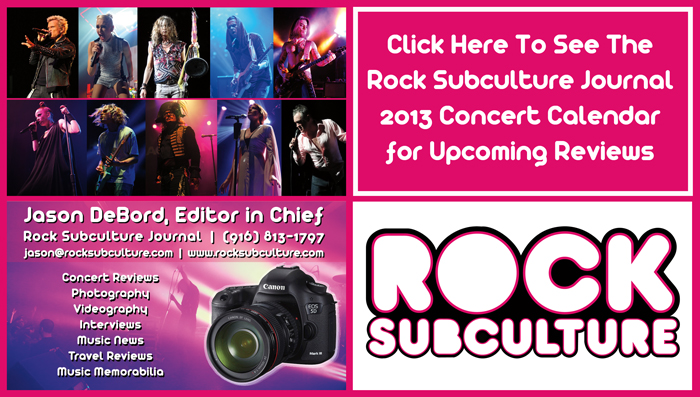 Jason DeBord