This is part of a continuing series of my impressions and experiences staying at various hotels and resorts while traveling to attend concerts worldwide. This review is for The Beverly Hilton in Beverly Hills.  I would recommend this hotel based on my short one-night stay for an event in Beverly Hills.
Property: The Beverly Hilton
Location: Beverly Hills, California
Address: 9876 Wilshire Blvd., Beverly Hills, CA 90210
Phone: (855) 271-3621
Website: www.hilton.com
Room Type/Class: Standard
Date: October 19-20, 2012
TripAdvisor Page/Reviews: LINK
Booking Source: Hotwire
Overall Rating: 4/5 [Note: Score is totally subjective based on price, location, and comparison to "like" properties within same area and price range]

I choose my one-night stay with The Beverly Hilton based on its reputation as well as it's proximity to an event I was flying in for, which was a few blocks away.
The hotel offers on-site parking in a parking garage, and check-in was fairly simple.
The property is grand, with lots to do inside the hotel itself, with shops, a bar, etc.
The room was fairly standard, but nice; aged, but shows signs of being periodically updated.  Being upscale, in an upscale area, there are charges for in room candy and treats, as one might expect.
The view was completely unimpressive, to say the least – overlooking activity in a parking garage across the way, attached to the long defunct Robinson's May.  My thinking was that this was a consequence of having booked a low rate via Hotwire, though that is just speculation on my part.
Given that my stay was limited to one night for a local event, I did not have much time to really explore the hotel or take advantage of any of its amenities.
Below are some photos taken during my short stay: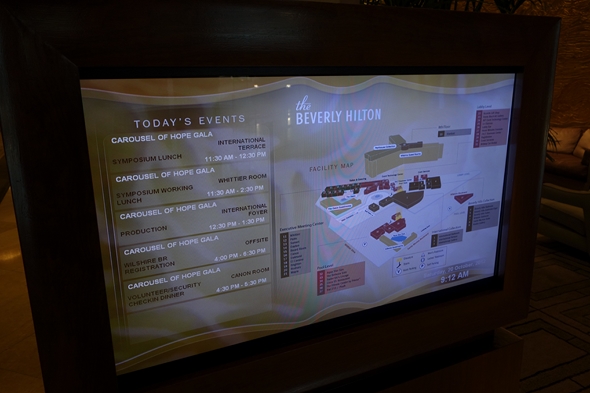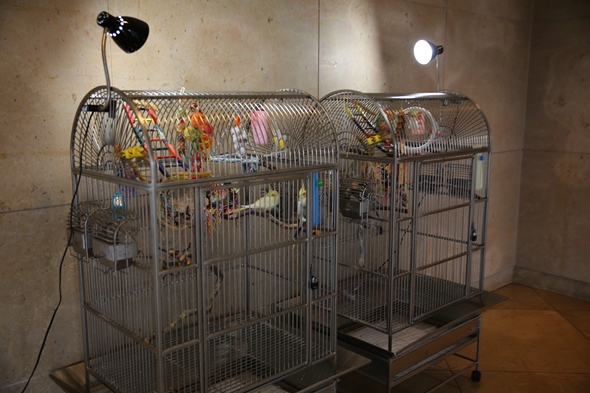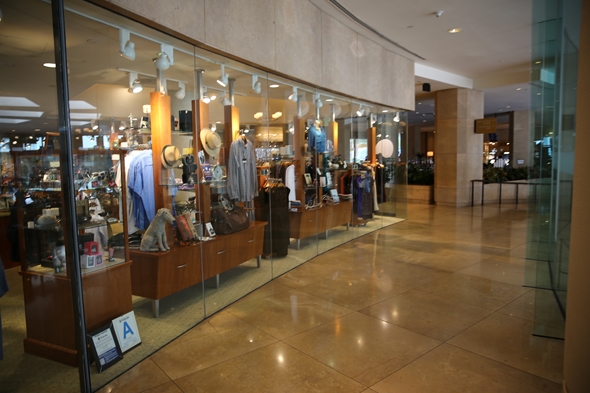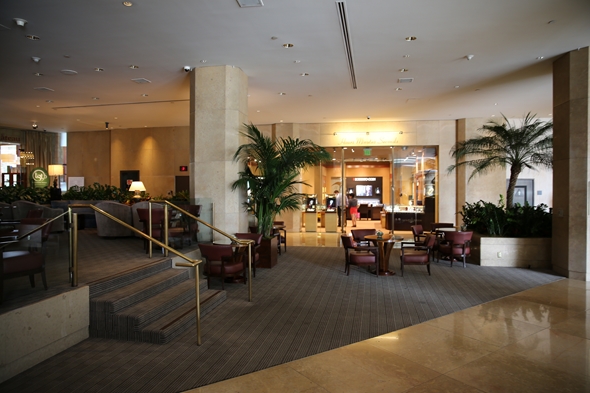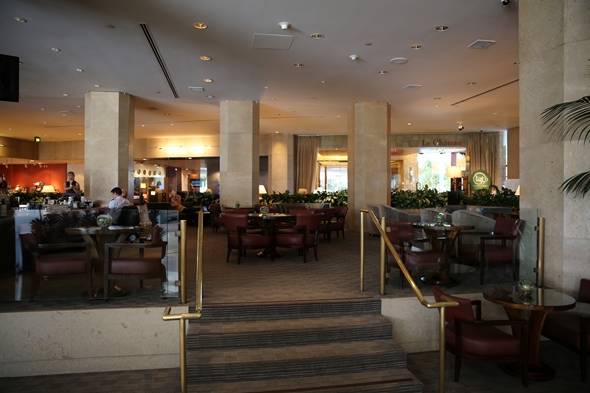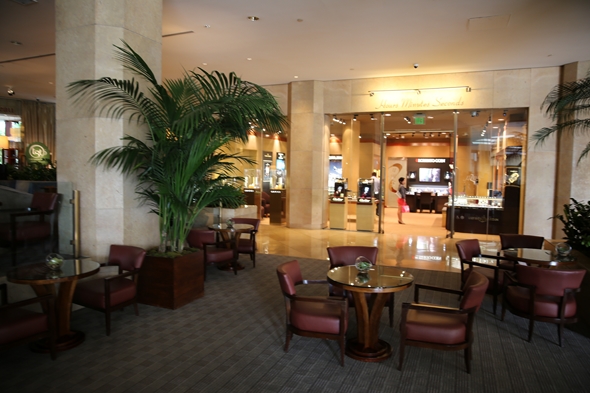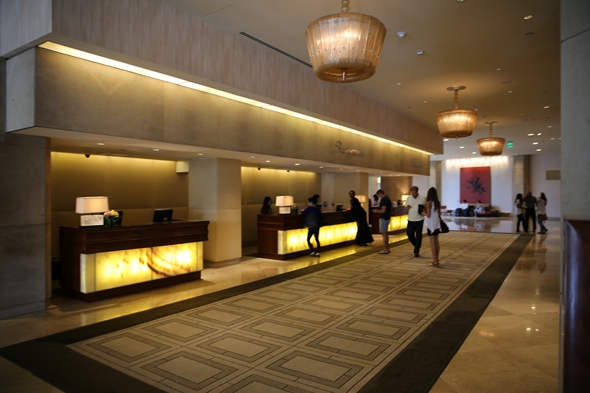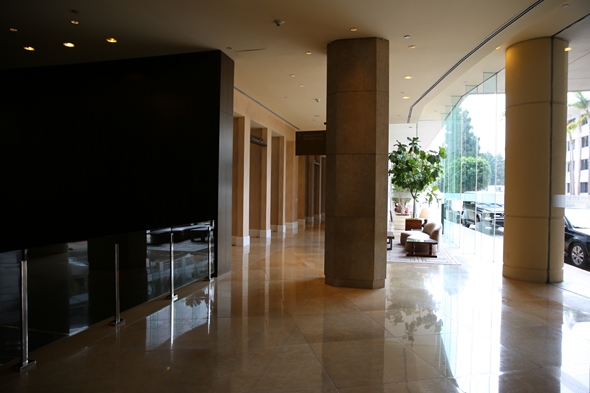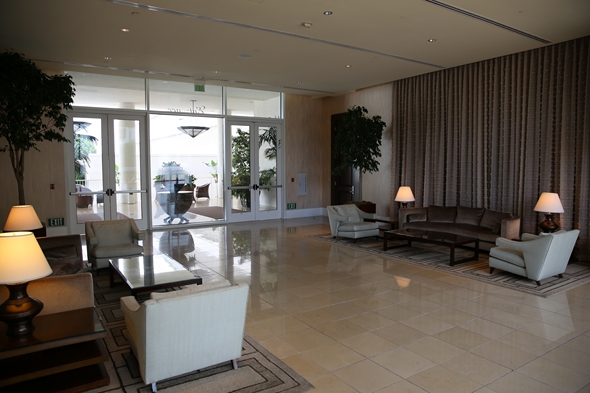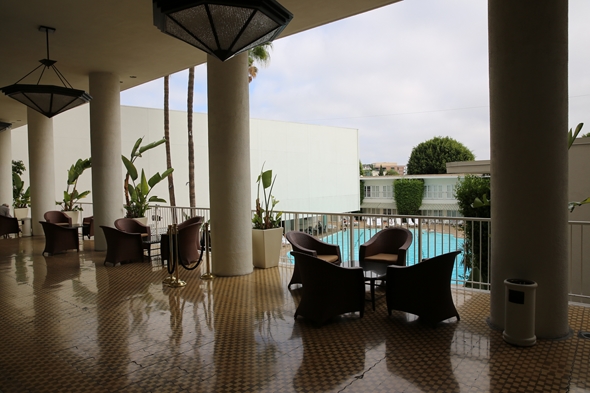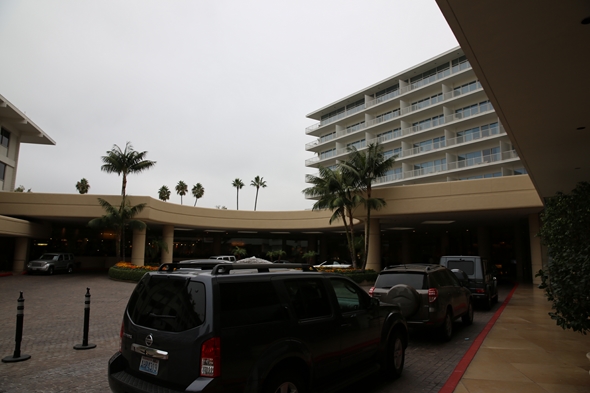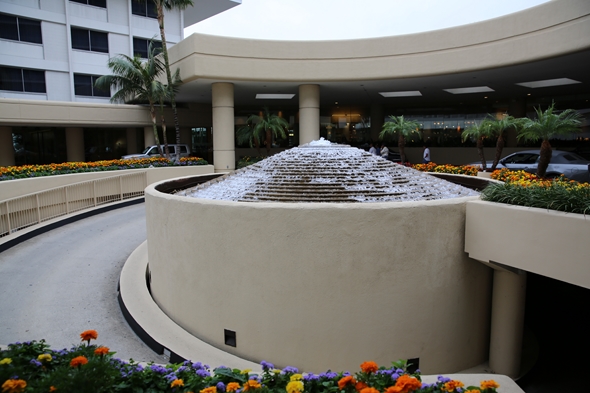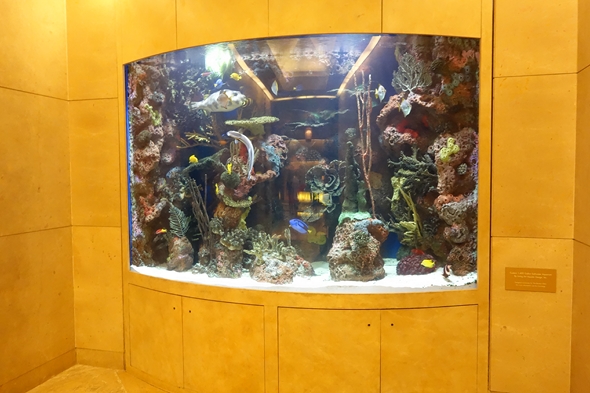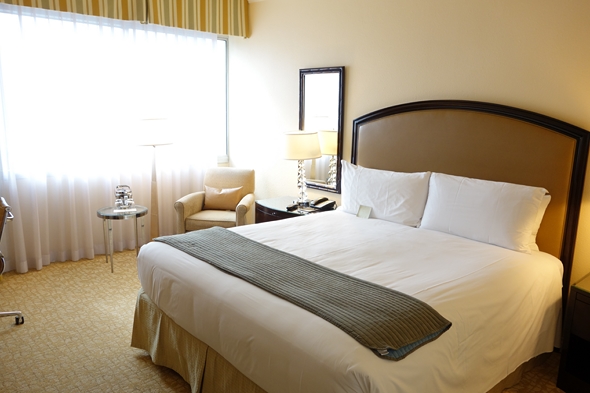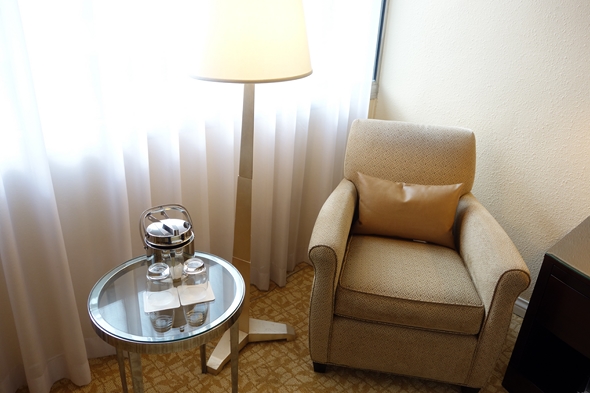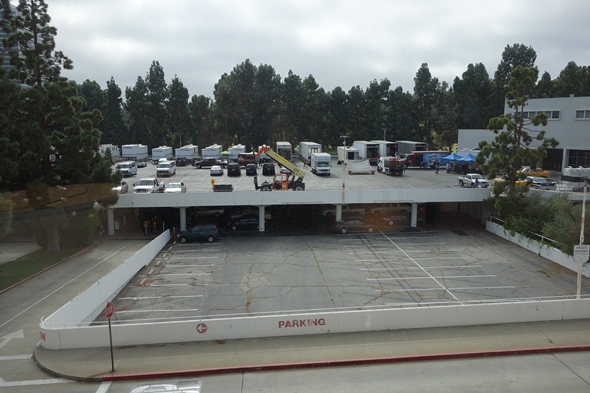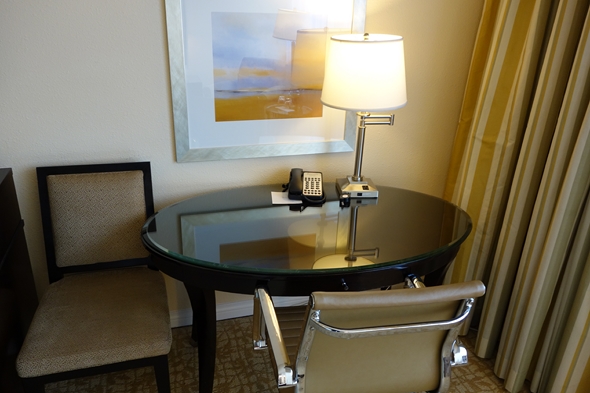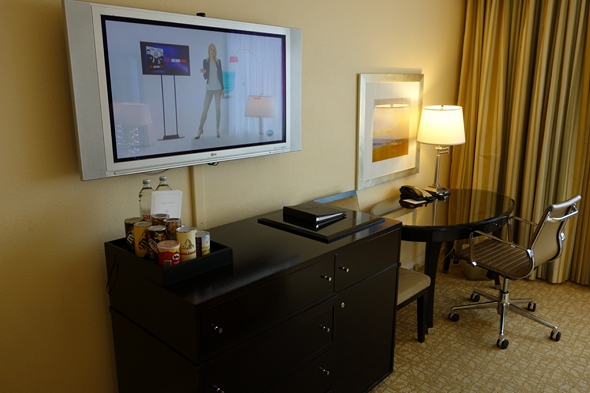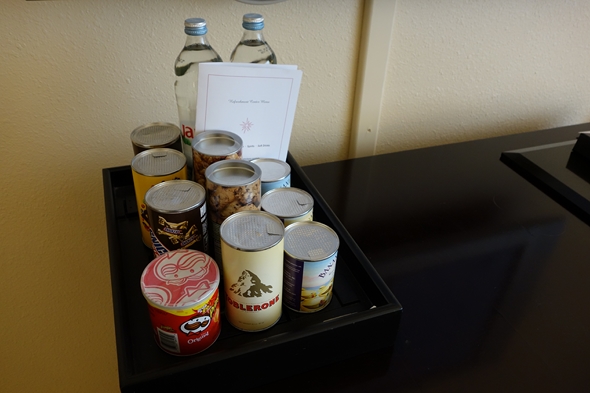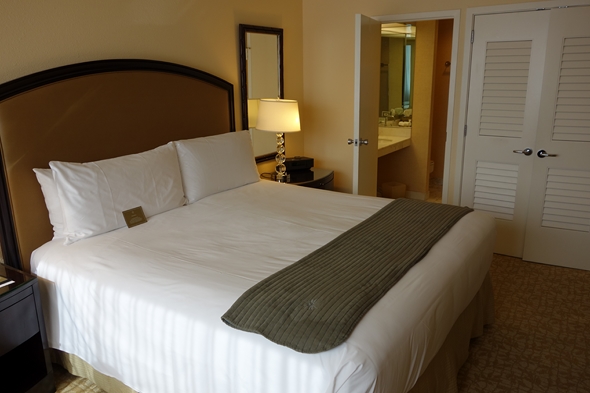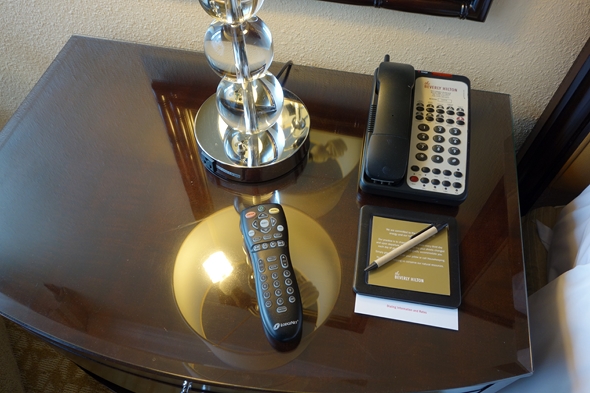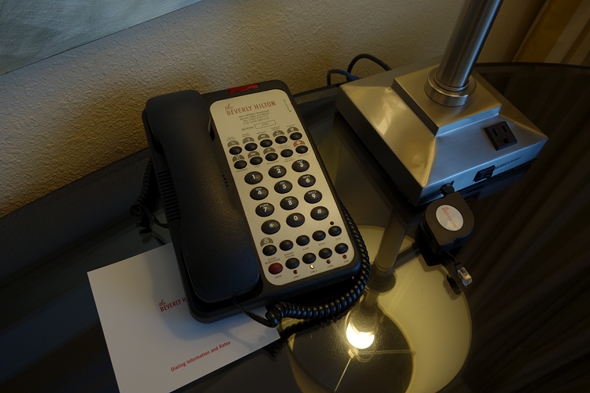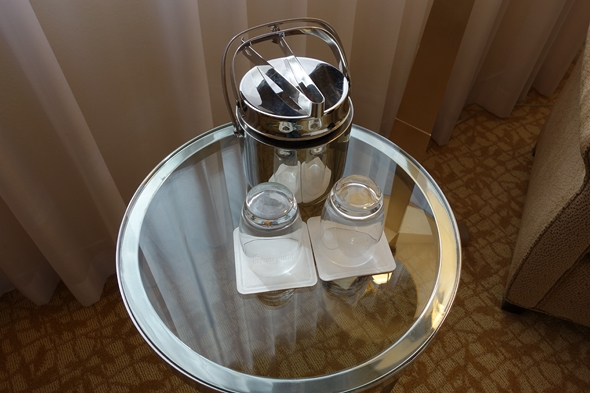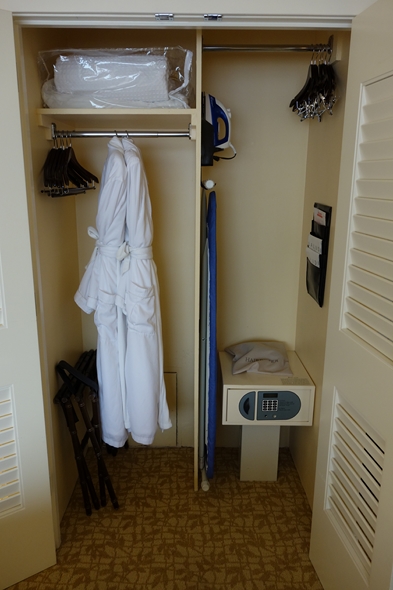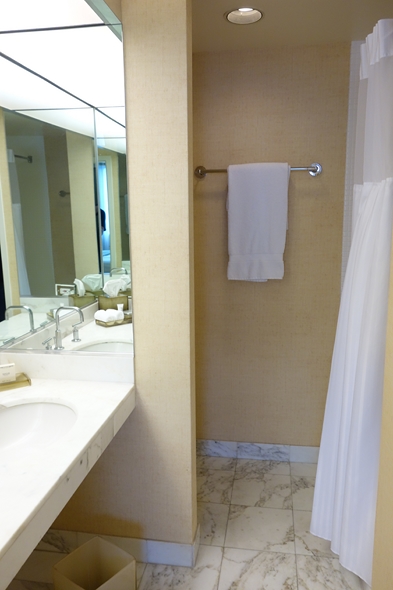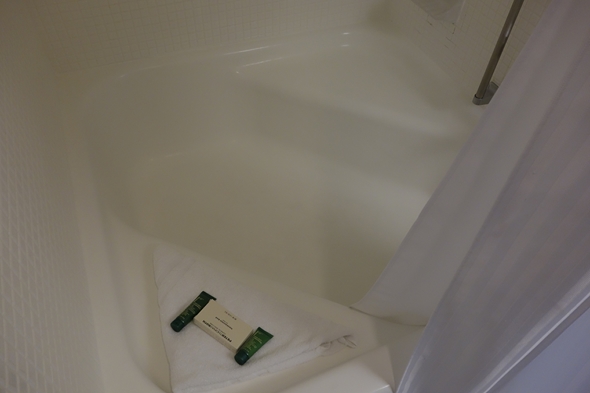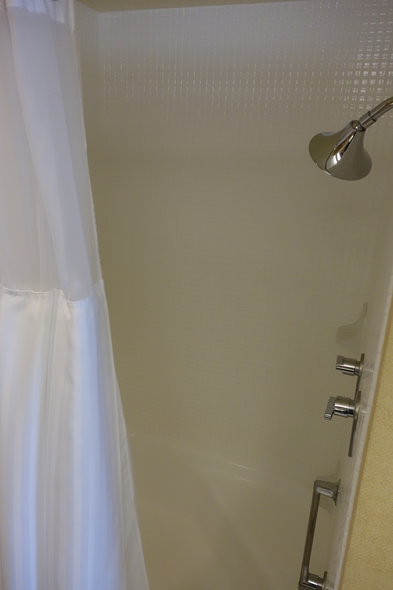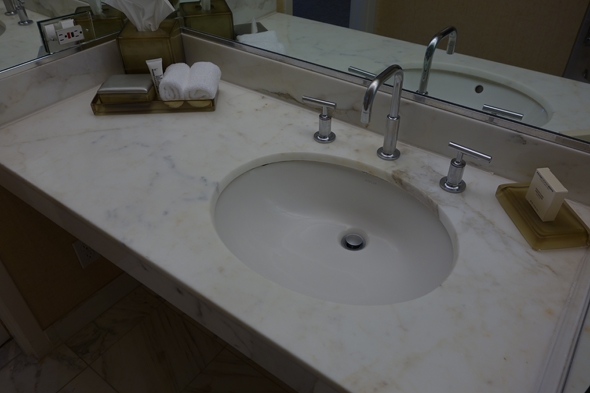 Jason DeBord