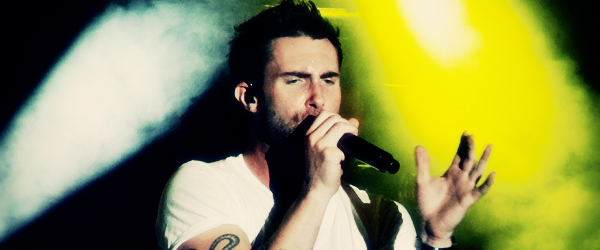 Maroon 5 played a special one-off U.S. show last night at the Lake Tahoe Outdoor Arena at Harvey's at Stateline, Nevada, as part of their Summer Concert Series.  The band will now embark on a broad international tour for their newest album, "Overexposed".  Fronted by Adam Levine, who has further broken into the mainstream with his role as a judge on NBC's "The Voice" and other activities, the band easily and quickly sold out the outdoor venue in South Lake Tahoe, and the audience at large were enthusiastic in their response to the show.  The band put together a great set of old and new hits alike, and the generally flawless performance (save for one bug swallowed by Levine) was high energy and very impressive.  The group's funk and R&B infused pop hits really came alive on stage, and the band's live renditions of the songs, with a bit of the polish off, came off great.
Who: Maroon 5
Supporting: Javier Colon
Venue: Lake Tahoe Outdoor Arena at Harvey's
Presented By: Another Planet Entertainment
Where: Stateline, Nevada (South Lake Tahoe)
When: July 21, 2012
Seating: Section 7, Row 22, Seat 1 (inside aisle floor front left section)
Supporting Act: Javier Colon
The opening set for Maroon 5 was vocalist/singer/songwriter Javier Colon.  Javier was the winner of Season 1 of NBC's The Voice.  Javier was selected by (The Voice judge and front man of Maroon 5) Adam Levine to be on his "team", and Adam coached him to win the competition.  As such, it is great to see that Adam's interest in helping him with career and friendship extends beyond the television and into real life, giving him an opportunity to tour with the band and perform to large audiences.  Obviously, Javier is an incredible talent with an amazing voice, which was recognized and rewarded by the television series and votes by the public.
Javier's set including some of his own original work as well as some covers (my favorites being those by Cyndi Lauper/"Time After Time" and Coldplay/"Fix You").  You can learn more about Javier on his official website: www.javiercolon.com
Below are a few photos of Javier Colon performing on stage: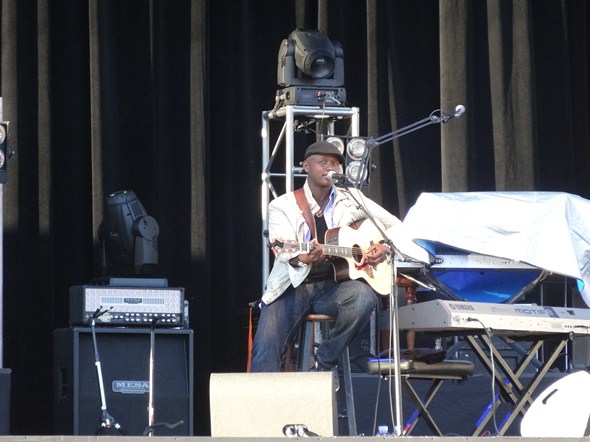 Maroon 5
Members:
Adam Levine
Jesse Carmichael
James Valentine
Mickey Madden
Matt Flynn
Maroon 5 has been around as Maroon 5 for about a decade now, and as their sound is still fresh and popular, I think it shows that they were fairly innovative in the pop/rock genre from their original material forward, as the overall style of music that they produce has been extremely consistent in sound and quality.   They know how to make hits, and I feel that their myriad of diverse influences come through in their songs, and Adam's unique vocals really stamp their music as their own.  I've always found their music to be fun and catchy, and this translates well onto the stage.
Though their set up and division of duties is fundamental rock and roll, somehow their sound, to me, has a distinct funk and R&B vibe to it, and it is interested to watch it all come to life on stage, as they really look like a rock band, but sound more like a synthy R&B type of group.
In a live setting, it is obvious that Adam likes to have a lot to do, whether it is throwing down vocals, playing guitar, or running all over the stage.  It's almost as if he feels the music and it's wound him up and he's working hard to express as much of it as he can to the audience.
I was a bit further from the stage than I am ordinarily accustomed to, but it's always interesting to take a different vantage point at these shows every once in a while, and it's rare that I can take a photo in which the entire band fits into a single frame!
All in all, it is a fantastic show, and I'd definitely see them again when possible.
Below are videos I shot of Maroon 5 performing on stage… (I am currently staying at a hotel with absolutely awful Internet access, so these will be uploaded as I can, with this article updated accordingly)
"Harder to Breathe"
"This Love"
"Wake Up Call"
"Moves Like Jagger":
"She Will Be Loved"
Main Set
Payphone
Harder to Breathe
Sunday Morning
If I Never See Your Face Again
Misery
Makes Me Wonder
The Sun (mini cover of 'Roxanne')
(With "Roxanne" snippet)
Secret (mini cover of 'What's Love Got to Do With It'?
One More Night
Wake Up Call
This Love

Encore

Hands All Over
Miss You ('Rolling Stones')
Moves Like Jagger
Below are photos taken during the event: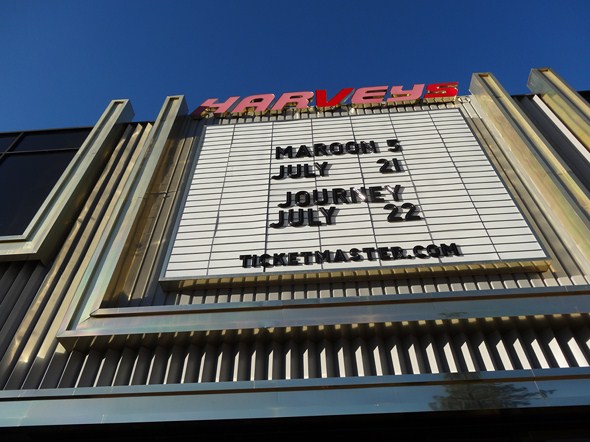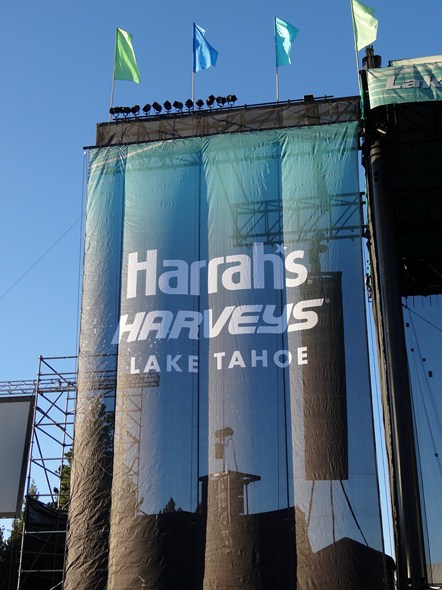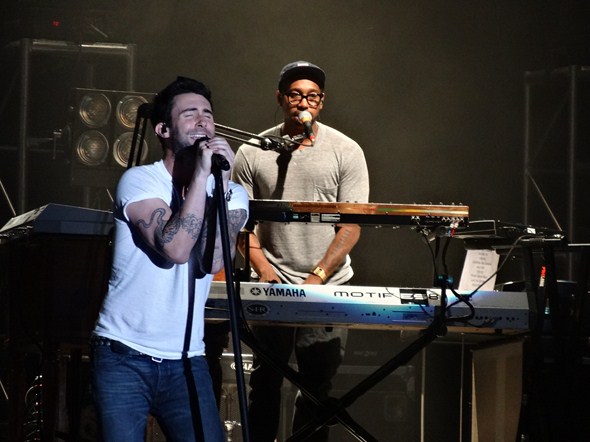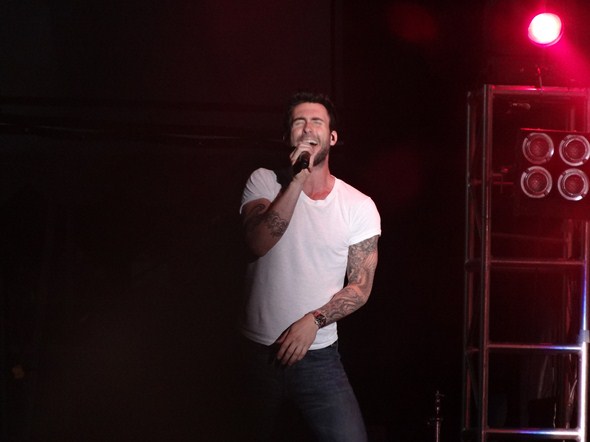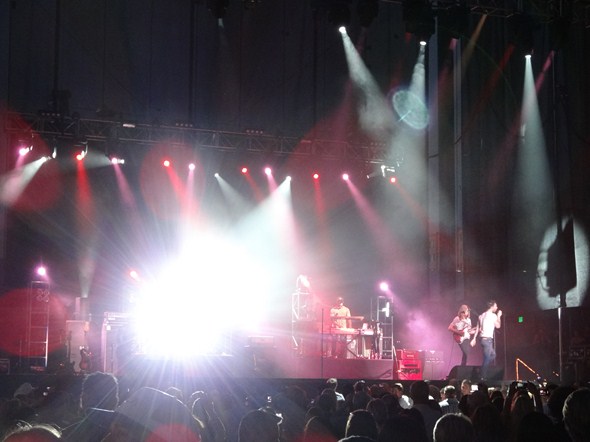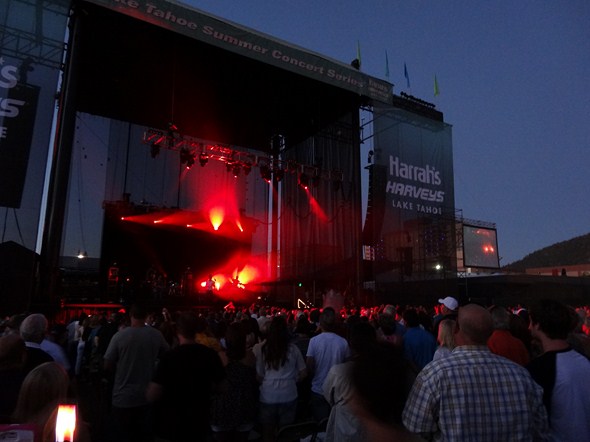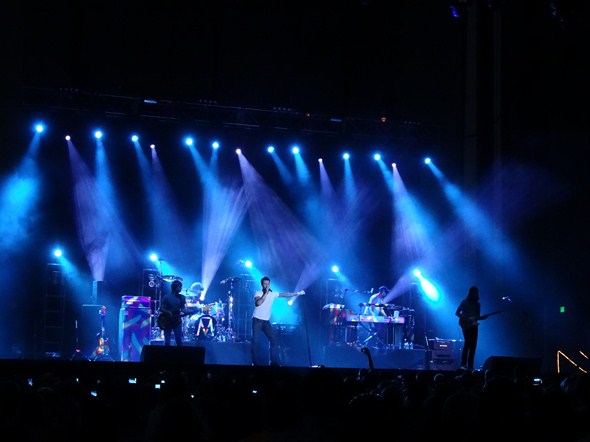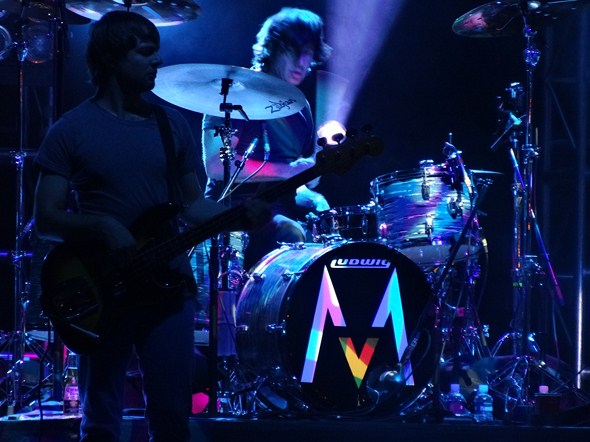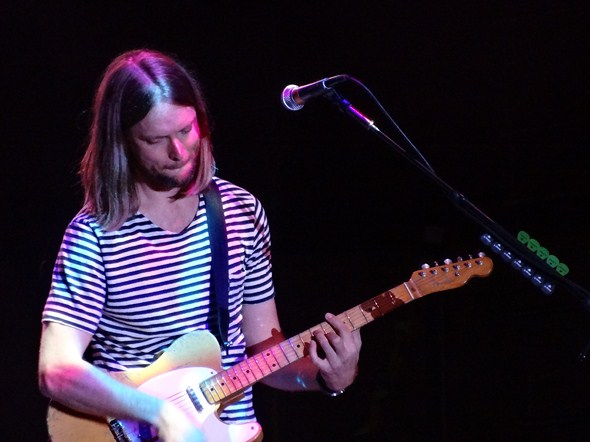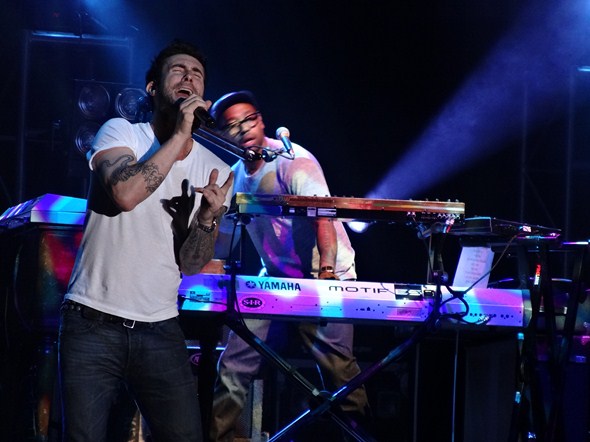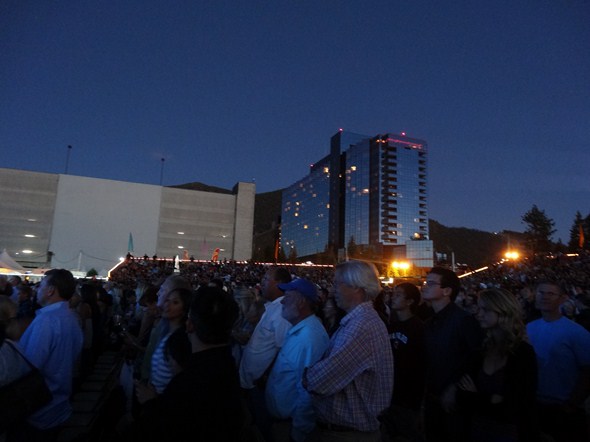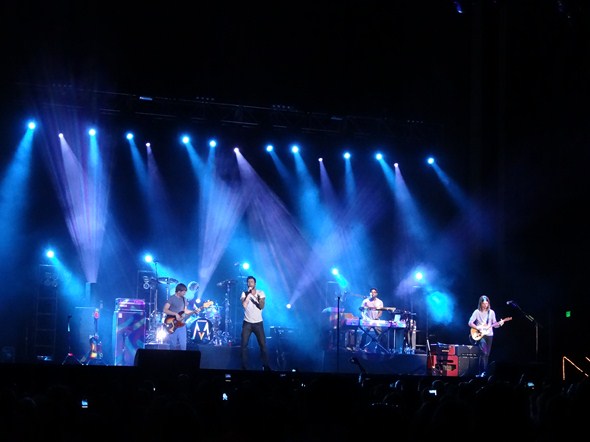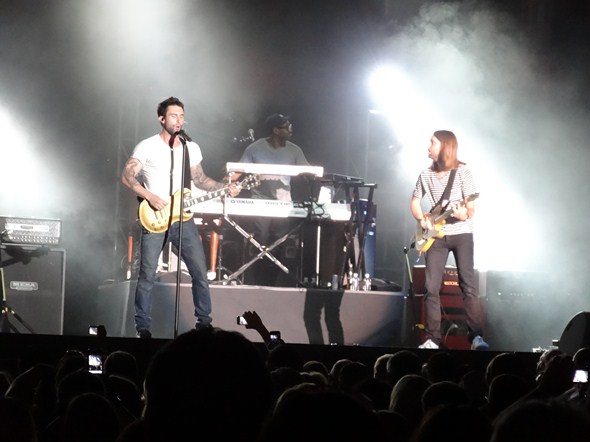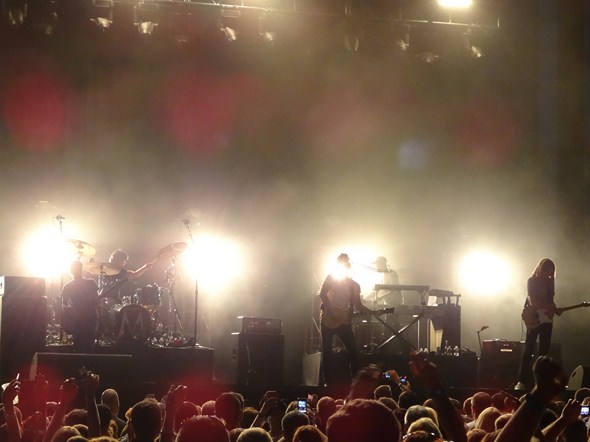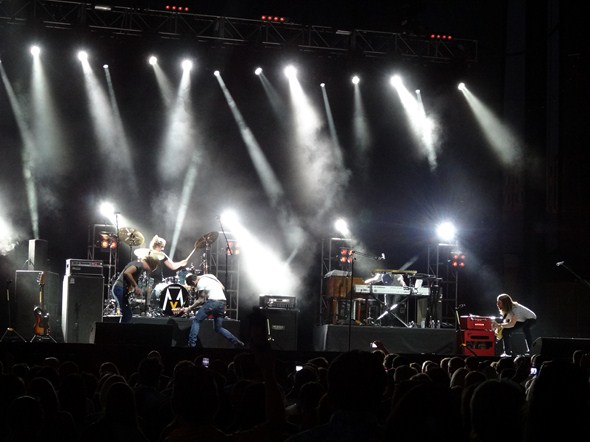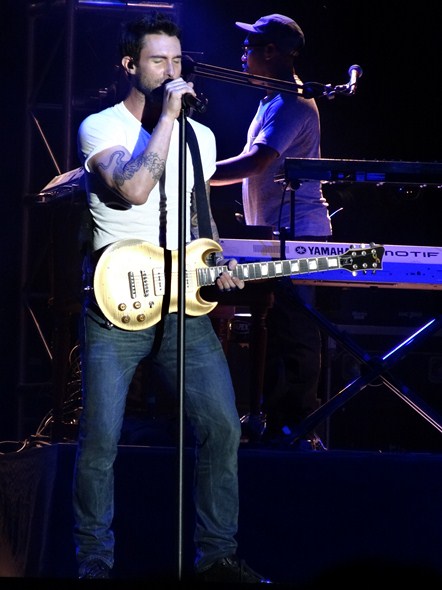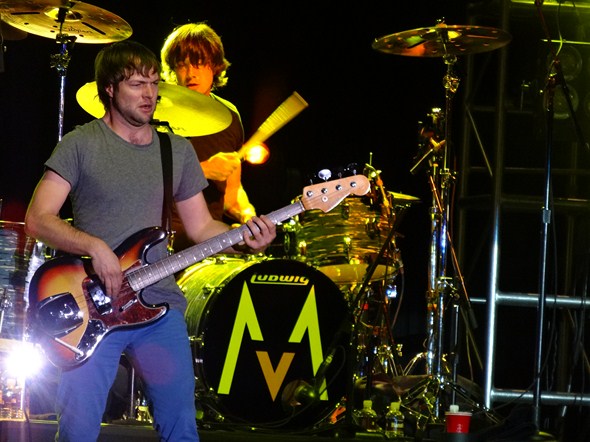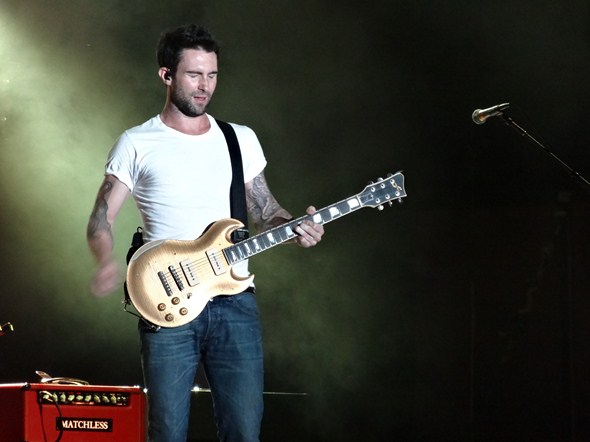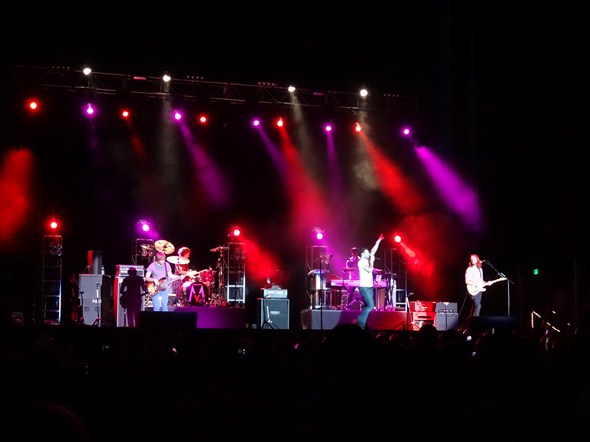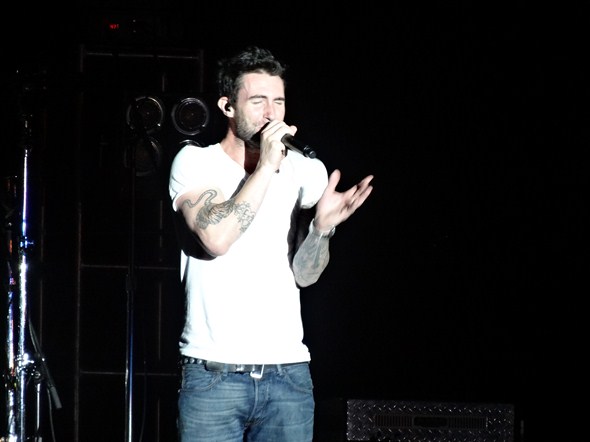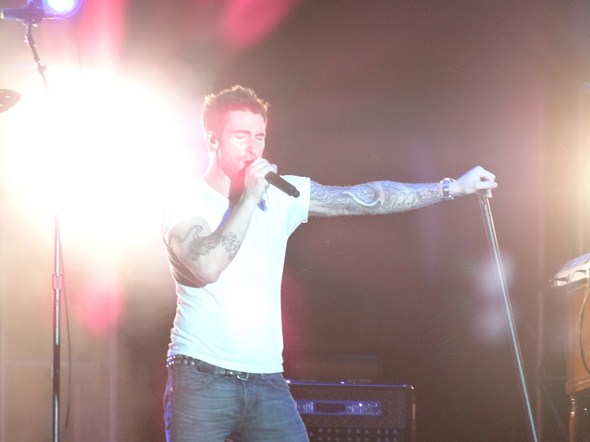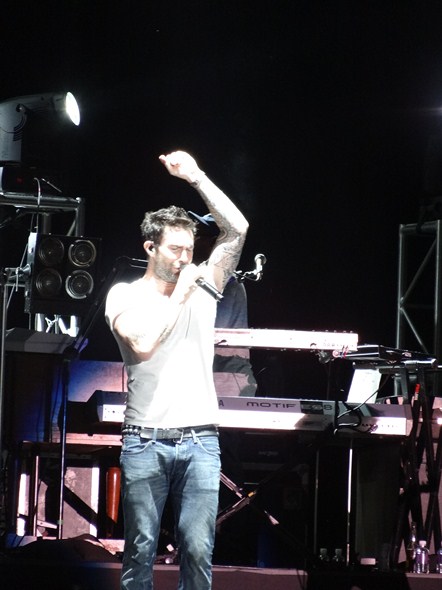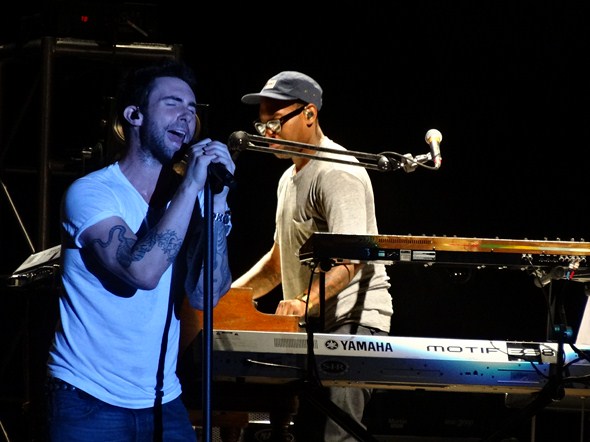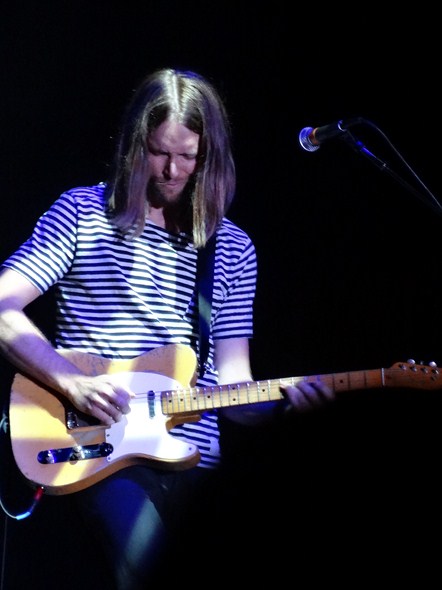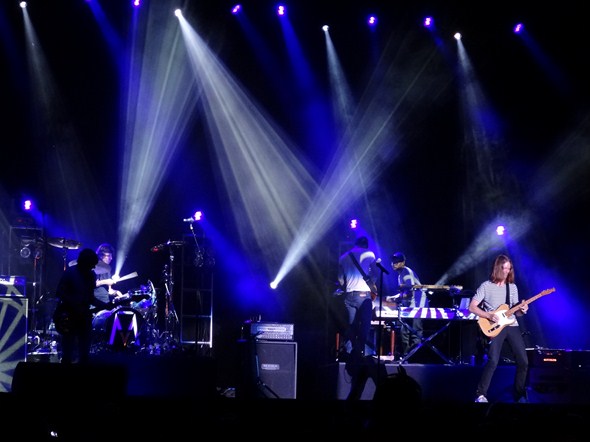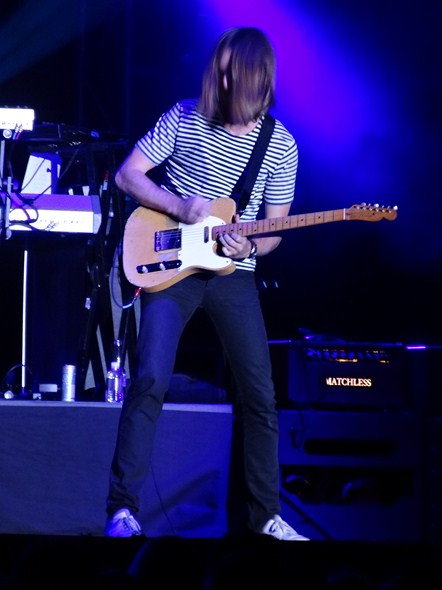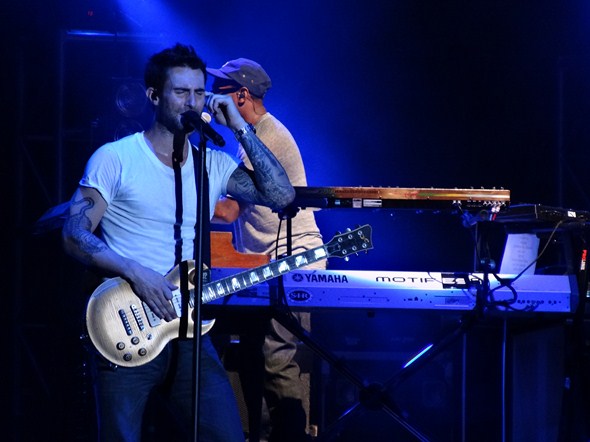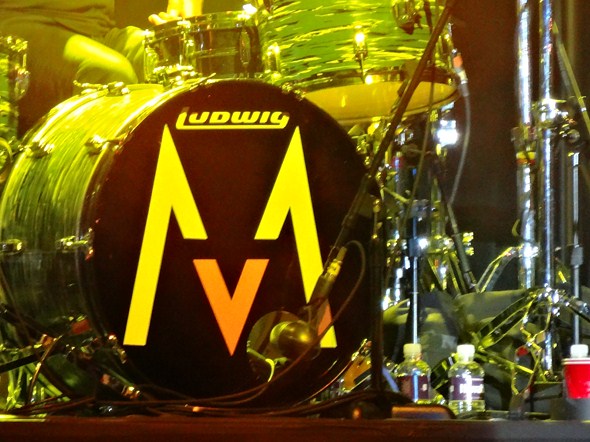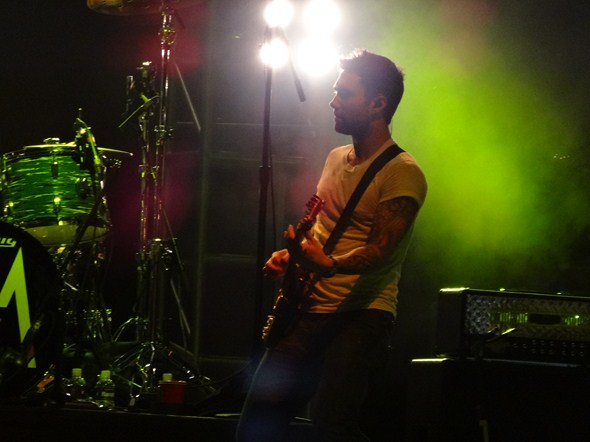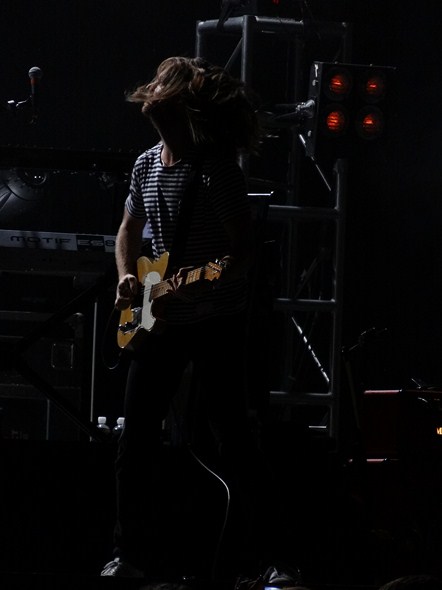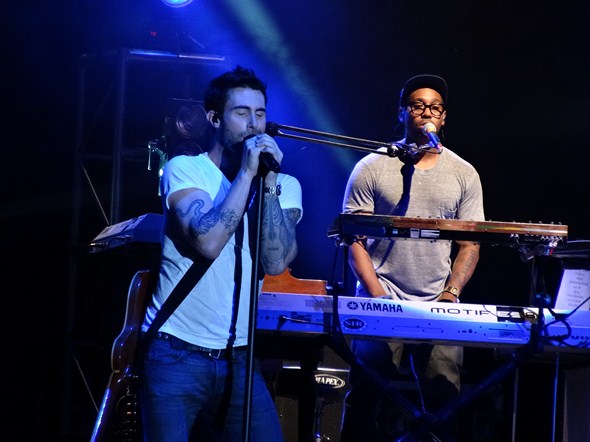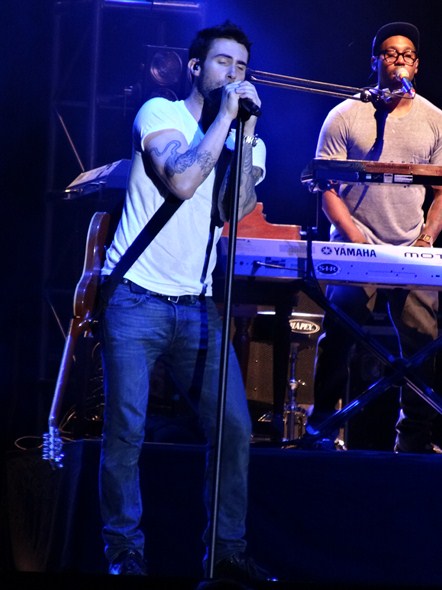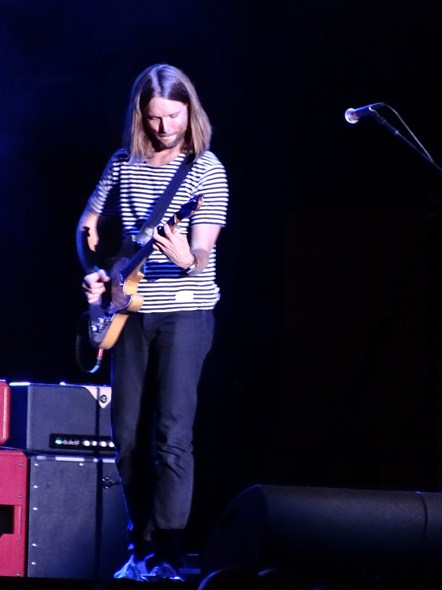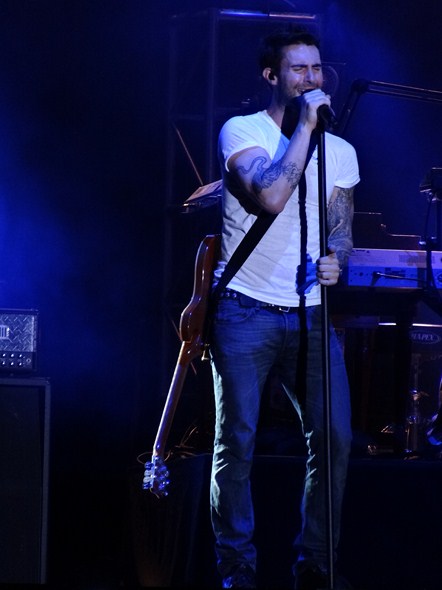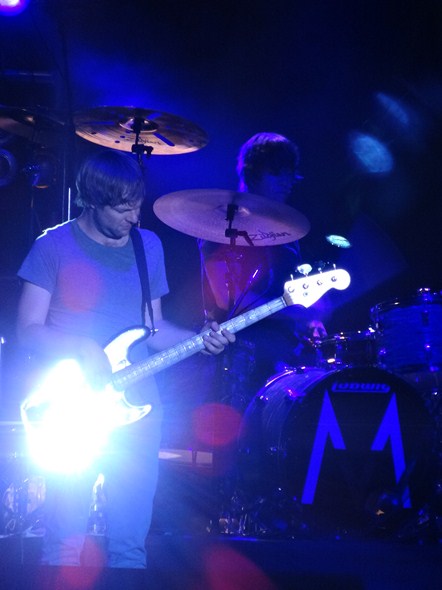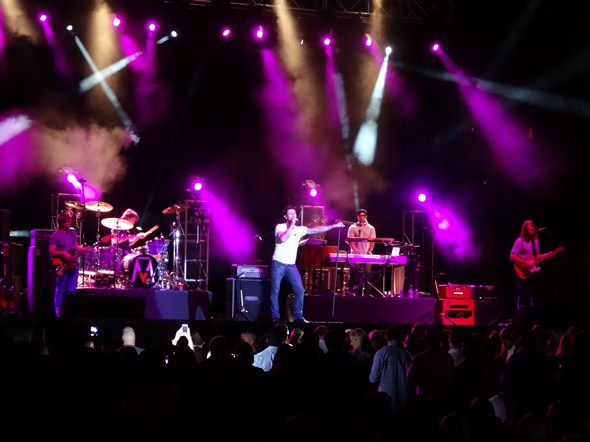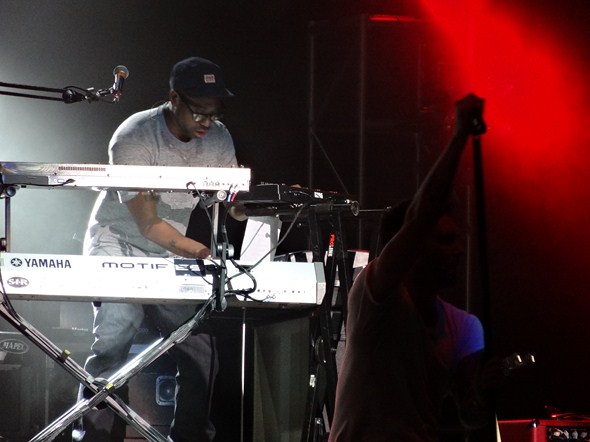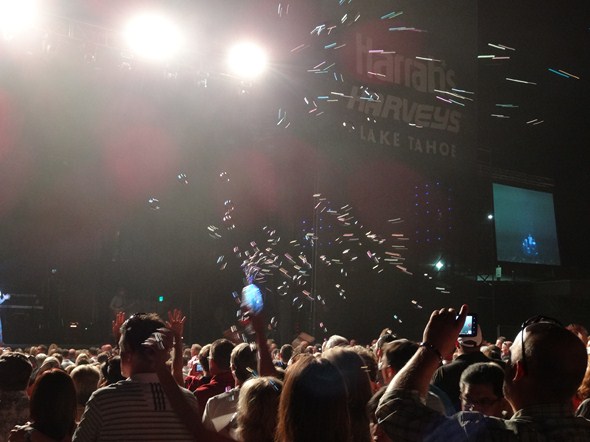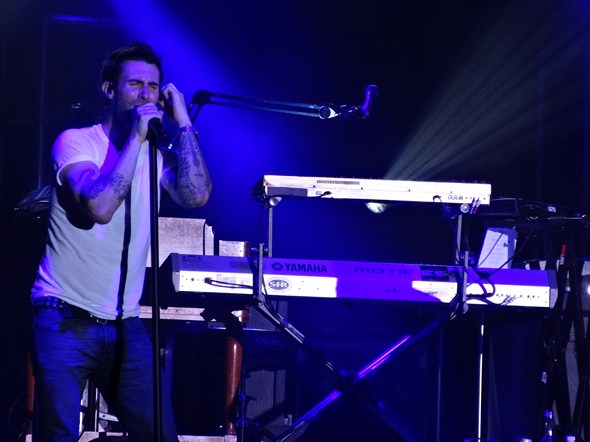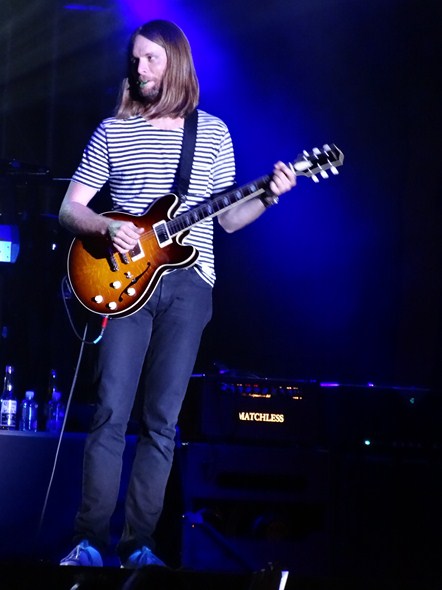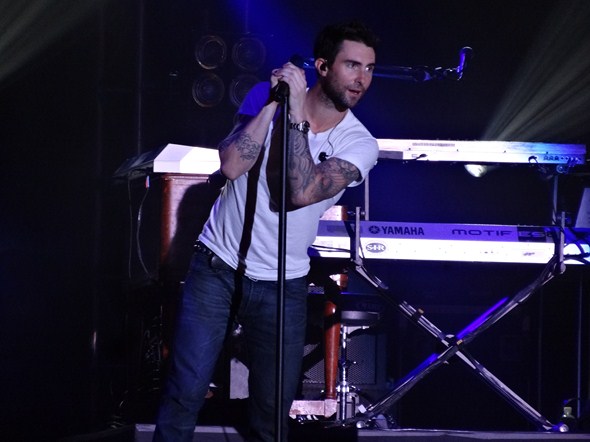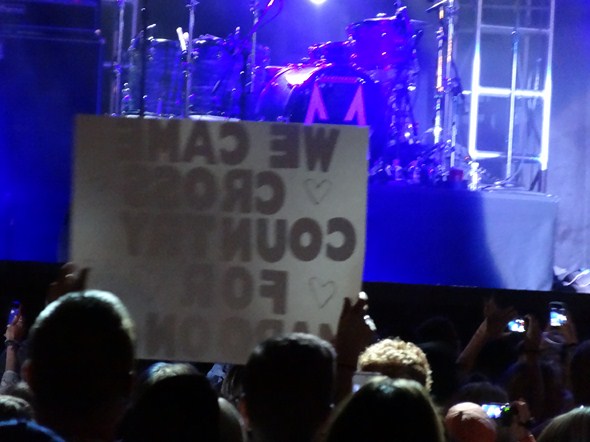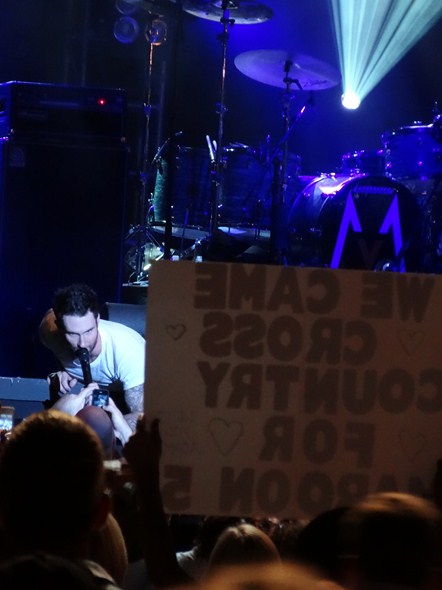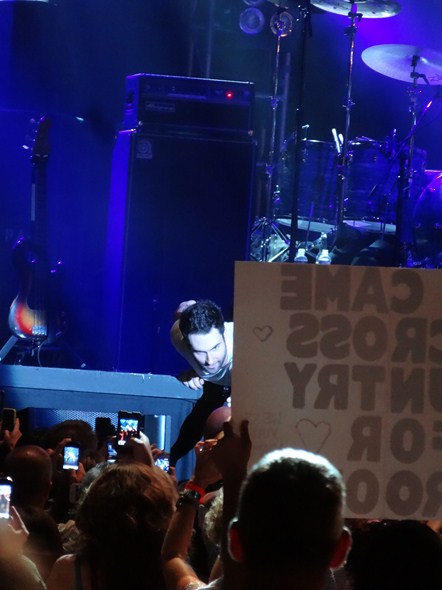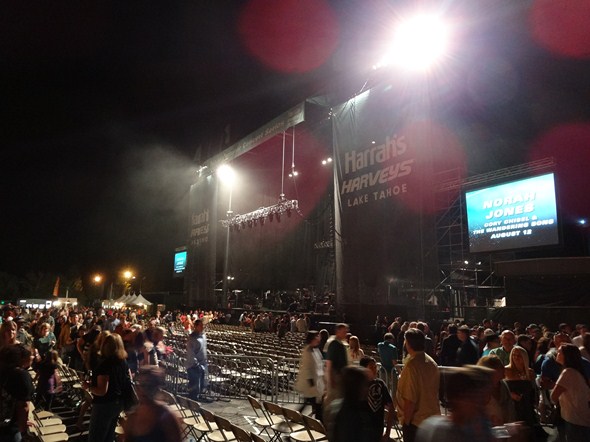 Jason DeBord