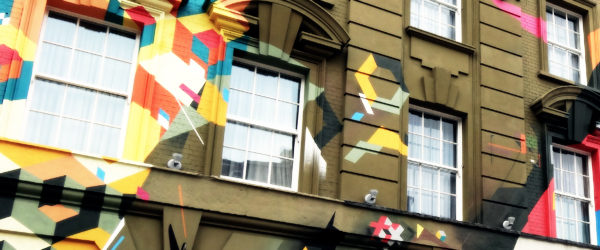 This is part of my hotel and resort reviews made to share my impressions and experiences while traveling for concerts. This review is for Megaro Hotel in London, England during a recent visit to London, England.  This is the second review of this property, having stayed at the same hotel in December 2011 (see first review).
Property: Megaro Hotel
Location: London, England (St. Pancras & King's Cross Adjacent)
Address: Belgrove Street | St. Pancras, London WC1H 8AB, England
Phone: 02078432222
Website: www.hotelmegaro.co.uk
Room Type/Class: Deluxe King (Room #601)
Date: January 14-21, 2012
TripAdvisor Page/Reviews: LINK
Booking Source: Expedia
Overall Rating: 4/5
This marked my second stay at this property, so is an update to my first review published about six months ago.  The outside of the building has since been painted in a stylish manner, which makes it much easier to find.
Though my last stay was good but not perfect, I did find the location and and proximity to St. Pancras and King's Cross to be ideal for quick and easy access to many underground lines and train lines that I thought it would be worthwhile to try it a second time.
I did have a few issues last time, which were discussed in some detail in my original review (a few minor issues at check in, late night crime outside my room's window, street noise), so I e-mailed the hotel prior to my trip with a few requests in hopes of avoiding and/or mitigating some of those issues, asking for a room that faced away from the front of the hotel, a higher room floor, and request for early check in.  All of these requests were accommodated.
The room was on the top floor (Room 601), around a corner, so afforded more privacy than some.  However, there was an open storage area adjacent to the door into the room, which wasn't well kept/organized.  I actually spent two minutes straightening it up on the second day, after finding that apparently no one else would.  It was mostly used for new/old/replacement electronics/appliances.
The room was smaller than the one I stayed in at the last visit, though I think it might have been one class lower in price.  The one odd element to the room, that may bother some and not others, is that the door and wall for the bathroom is not actually a wall, but see through glass.  There is a curtain, but it obviously affords a lot less privacy than one might expect/desire.
Other than that, my description from the original review, with regards to the room in general, is that it was clean, modern, a good size for a UK hotel room (though in this case it was noticeably smaller). Bed, desk, and closet for storage, was well as a fairly large bathroom with sink, toilet, and shower over tub. As I've cautioned in other reviews, I've found hotels in England/France/Europe have inherently dangerous tubs/showers to get in and out of, so I would be sure to be careful.
The room included one window, which in this instance looked into a courtyard of other buildings facing inward.
One other note is that the bed was not a traditional spring-based mattress, but more futon-like.
As was the case previously, overall, it was a very nice stay, and the location is awesome if you need to get in and around London, especially if you need to travel by train or the Eurostar.
One plus is that there is a storage facility on the other side of the street, so if you bring lots of luggage into London and plan to visit another area or country by train and return, you can leave some of your things behind and travel lighter (I did this myself).
Below are photos I took of the room and views from my room during this most recent stay: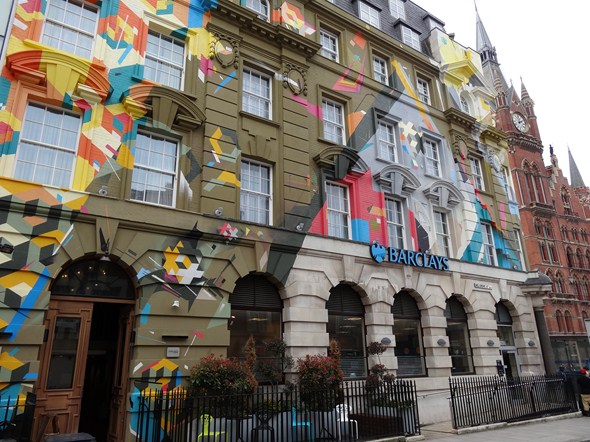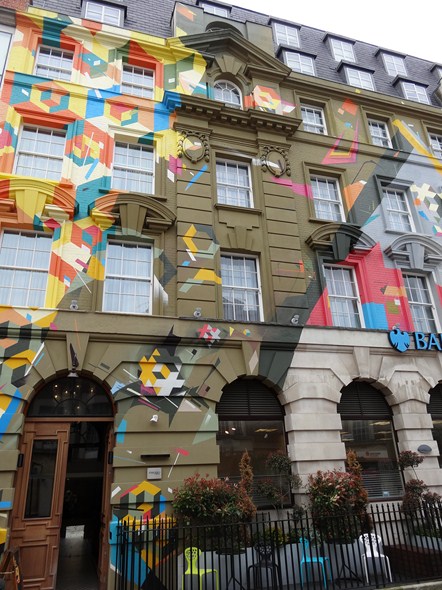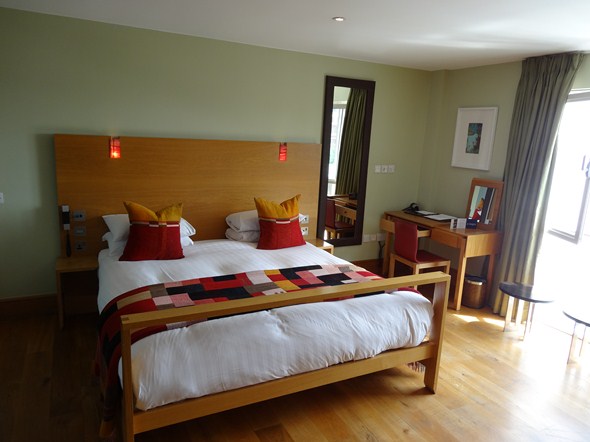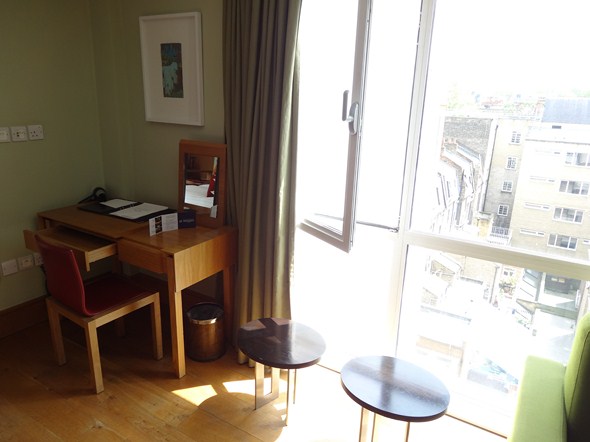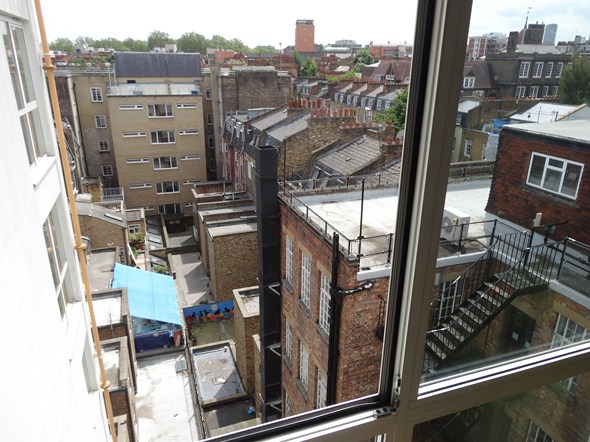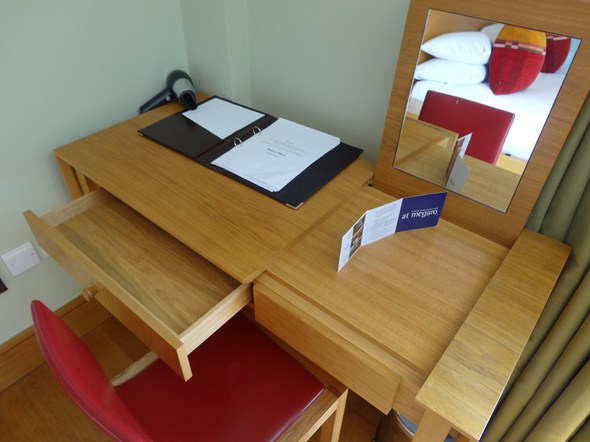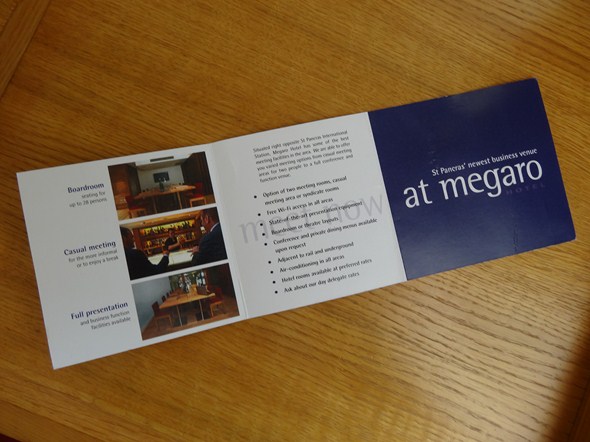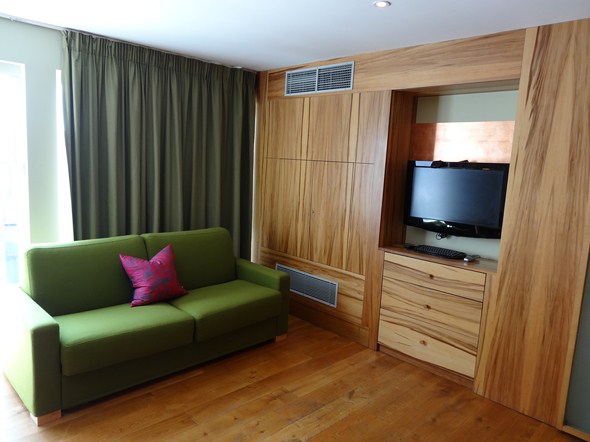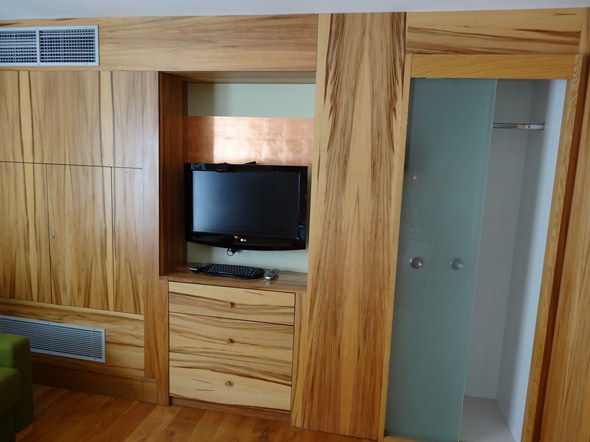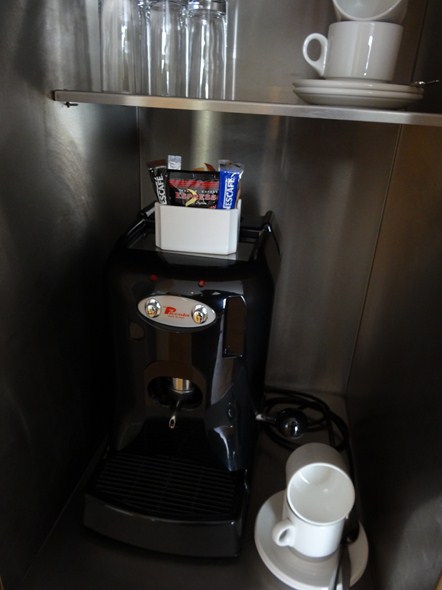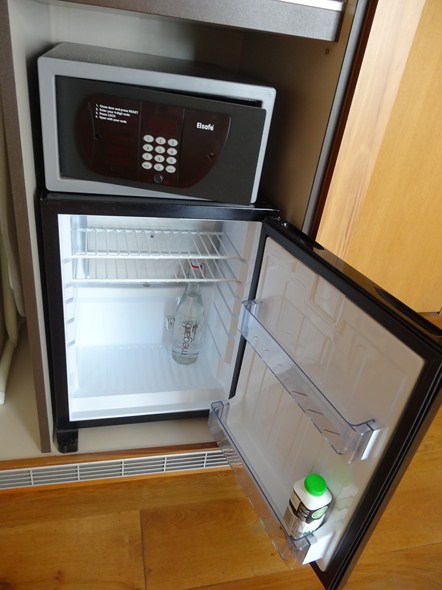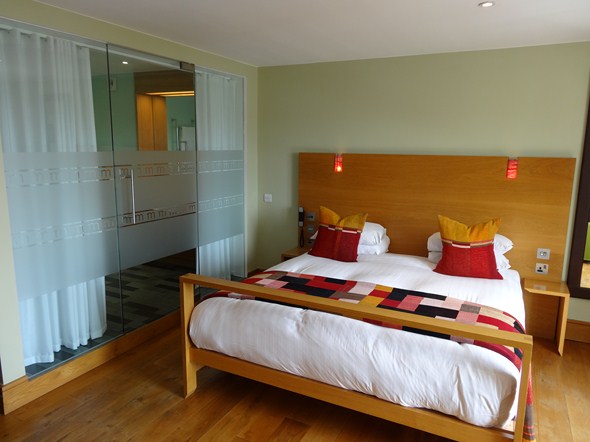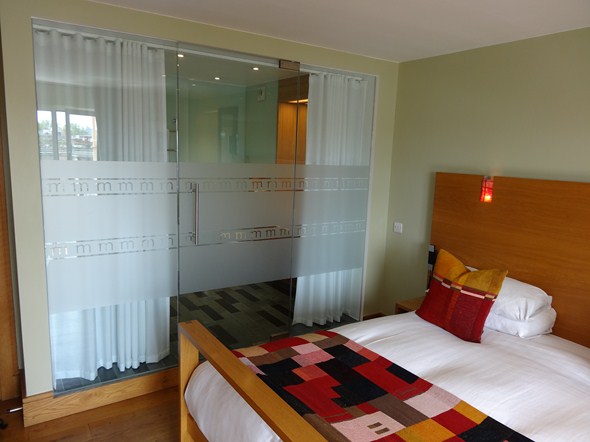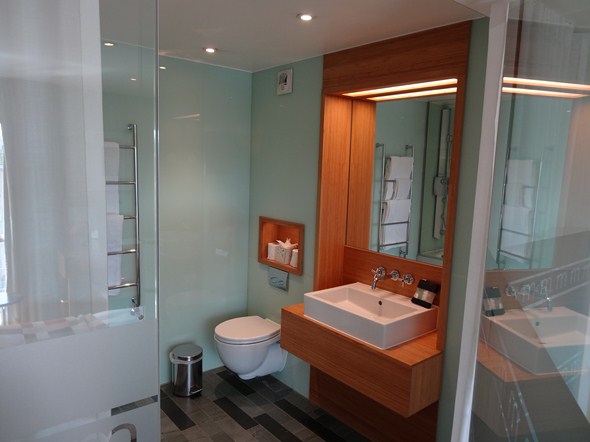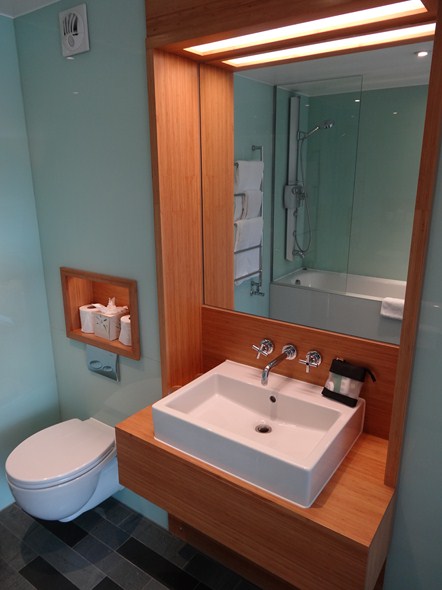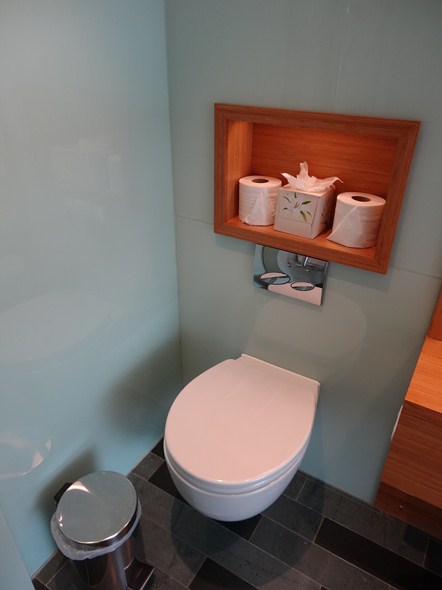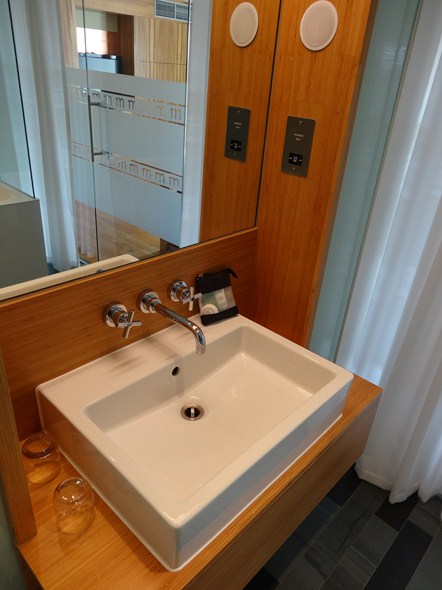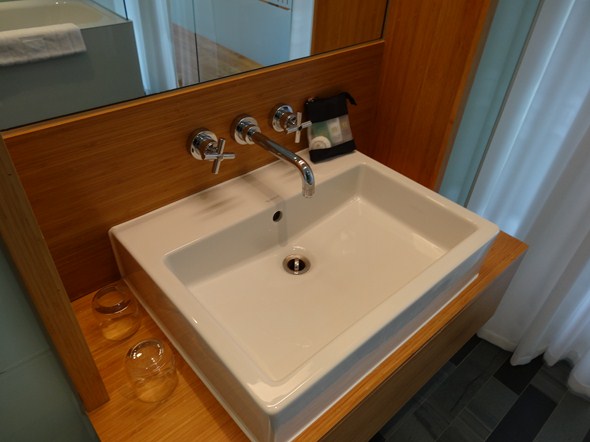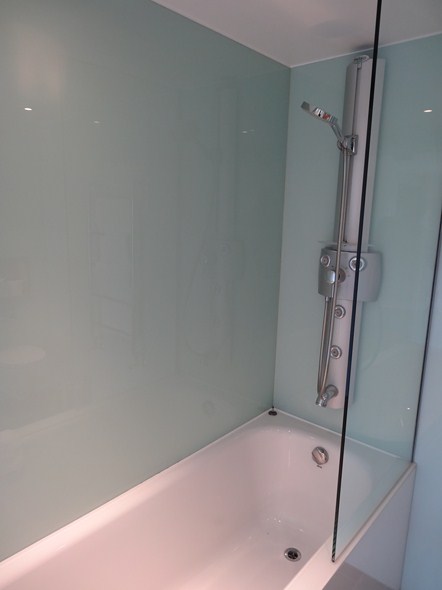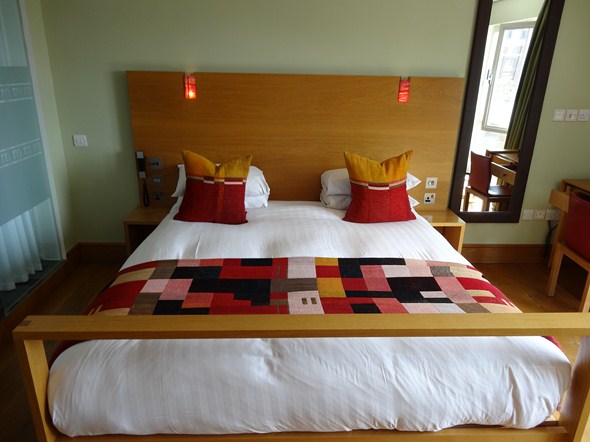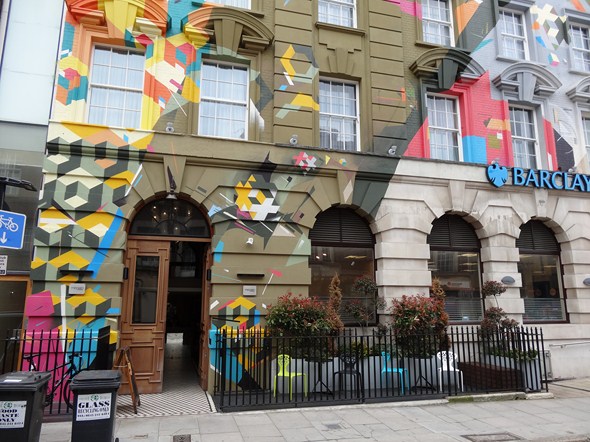 Jason DeBord