I have been a fan of the B-52s going back nearly 30 years, finding their music when I was a kid, and being really moved and inspired by their unique and always catchy sound.  The thing that most struck me about their concert at the Ovations LIVE! Showroom inside the Wild Horse Pass Hotel & Casino last night… how their timeless music continues to have the same impact on generation after generation.  Within the crowd were a number of kids, just having the time of their lives.  And what was really moving for me were the efforts made by the band to not only acknowledge them within the crowd, but literally reach out to them, with members of the band giving them cool mementos to remember this great night, including drum sticks and guitar picks and the like.  Because when it comes down to it, as stylishly esoteric and at times irreverent as their music can be, the B-52s are all about celebrating life and doing so in the most positive manner we know how – through great music.  And the B-52s continue to deliver after all these years.
Who: The B-52s
Venue: Ovations LIVE! Showroom at Wild Horse Pass Hotel & Casino
Presented By: Wild Horse Pass Hotel & Casino
Where: Chandler, Arizona
When: June 8, 2012
Seating: C5, third row center floor section (as well as photo press pass stage side)
The band currently consists of:
Fred Schneider – Vocals
Kate Pierson – Vocals
Cindy Wilson – Vocals
Keith Strickland – Guitar, Keyboards/Piano
Tracy Wormworth – Bass Guitar
Sterling Campbell – Drums
Paul Gordon – Organs, Synth/Keyboards/Piano
I was first introduced to the B-52s in 1983, when I was 10 years old. My older sister's friend gave me a mix tape that had several songs from Whammy! on it, and I remember playing two other albums, the debut eponymous record and the follow-up, Wild Planet. I remember being kind of fascinated by Kate and Cindy's hair, never having seen anything like it before. And, of course, no other band before or after sounds anything like them at all.
There were so many songs I fell in love with in the early 80s era of their music… "Planet Claire", "52 Girls", "Dance This Mess Around", "Rock Lobster", "Lava", "Party Out Of Bounds", "Give Me Back My Man", "Private Idaho", "Mesopotamia", "Legal Tender", "Whammy Kiss", "Trism", "Queen of Las Vegas"…
The 80s is known for having a disproportionate number of one and two hit wonders… yet somehow the B-52s beat the odds and consistently deliver new material with many hits on each "front to back" album. They found a winning formula and made it work, without being repetitive or derivative, and they always seem to evolve a bit with the times (in sound and ideas)
The band was extremely prolific in the early 80s era, releasing albums (and one EP) in 79, 80, 82, 83, and 86.
What to me always felt like their biggest mainstream album was 1989's Cosmic Thing, which featured a more mature and I think universally accessible sound, with hits like "Love Shack" and "Roam". I don't think I've been at a wedding in the past 20 years in which "Love Shack" was not played. And I think that really speaks to the heart of their music. At it's core, it's happy, uplifting, and catchy/hooky. With a foundation of the mind-blowing vocals from Kate and Cindy, contrasted against Fred's really unique voice and unparalleled delivery, and some of the coolest guitar riffs ever, and usually an urgent beat and bassline, I've always found myself immediately hooked into their work.
People love to hear it, and it gets them up out of their chairs, and can reset people's attention and perspective. Powerful stuff.
And the band has been consistent over the years, releasing music that is evolutionary – staying true to their unique sound, but changing to and reflecting the times.
I've been a fan of all of their albums, and I think the set list from tonight's show really captures a lot of their best work, but the fact that outstanding songs were left out really just illustrates how deep and outstanding their catalog really is.
So how did I end up in Chandler, Arizona of all places, for a B-52s gig?
Well, I keep an eye on their website, or at least try to, and I know I missed out on a meet and greet opportunity in California last year, so this year I was determined to take advantage of such an offering, if one was made, to actually meet the band (who to me are like Rock Gods). So as this latest tour began to roll out, I got the sense that California was out, though a small town outside of Phoenix popped up, so I grabbed a ticket online through Artist Arena and booked my flight and hotel stay at the same place serving as the venue, the Wild Horse Pass Hotel and Casino. This was all several months ago, so I've really been anticipating this concert.
Special thanks to the PR department at the Wild Horse for working with the band's management who provided a photo pass, which allowed me to bring in my professional camera gear (Canon 5D Mk II and lenses) to shoot the first three songs stage side.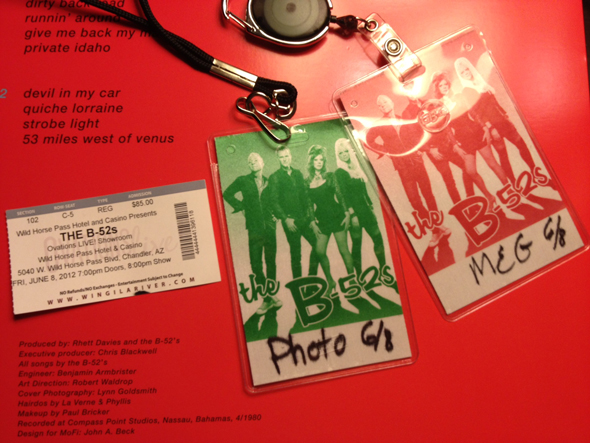 With this event, the meet and greet was arranged to take place prior to the show, so a group of us were escorted back stage to meet the band and take advantage of a photo opp: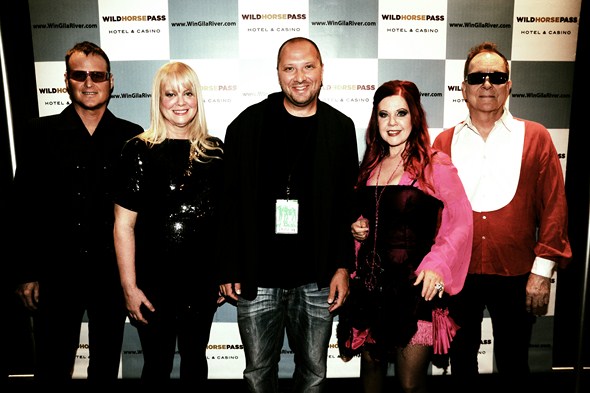 It was surreal to meet this band that I've been following since I was a kid, as I never would have imagined such a thing possible, in my adolescence back in the early 80s. The band was very kind and gracious, and it was such an honor to meet them. I never get nervous about anything, but actually was a bit nervous about meeting the B-52s. I just have a lot of respect for their work and work ethic over the years, and truly treasure their music catalog.
On to the concert… having never been to the venue, which is Ovations Live! within the Wild Horse Pass Hotel & Casino, it was very impressive. Small with a nice layout, I don't think there was a bad seat in the place. As noted, I was allowed to shoot stage side for the first three songs, and the stage is set surprisingly low. It was really an awesome experience shooting from that vantage point, and of course I loved the band's mix of old and new music in that initial stretch, which carried throughout.
Below is a photo of Fred's set list, which I took after the show (another concert goer and I flipped a coin for it (we were in a casino after all); I lost, but she kindly allowed me to take a photo for this article):
"Eyes Wide Open" is a track from their most recent album, which is one of my favorite, and represents a slightly different sound, as I understand with the newer material, Steve Osbourne, who worked on New Order's last album, was tapped to produce.
The next two songs, "Mesopotamia" and "Private Idaho", are two of my classic era favorites, and my initial thought was that I couldn't believe a lot of people were still in their seats. It was a different mix of concertgoers – some die hard fans, and some not. But by the end of the set, nearly everyone was out of their chairs, and I believe that is the magic of their music – this is not rock and roll that is going to keep you in your seats!
My ticketed seat was in the third row, but by the end of the show (the encore comprising more of my favorites – true "classic" songs among the nearly 20,000 competing works in my iTunes account), I found myself standing stage side, right where I began with my photography. I'm not even sure how I got there, or if I even made any kind of decision to go back to the front of the stage – I think the live performance of some of my all time favorite songs just pulled me in, and thankfully (as it would be rude), I wasn't alone.
So whatever it was that brought each individual into that venue last night, the music overcame nearly all, and did it's work on getting people to celebrate some wonderful music with these real icons standing before us performing it.
It was an amazing and unforgettable night, and I'm sure I will end up at one of the upcoming California shows as well, as it was one of those concerts where, once it's over, you want to do the whole thing over again.
There were a lot of cool people in the audience at this one as well, both locals and others who traveled for the show (including a man who flew over from Florida, who's excitement and anticipation easily matched my own). "Hello" to those I came across who may now be reading this, and thanks for contributing to the awesome vibe in the air and such a cool show.
Also very worthy of note – the local staff for this venue were just a pleasure to work with and know. I travel to a lot of different venues all over the world, and this is one rare instance in which I really have no critique whatsoever. Everyone was very professional yet friendly, helpful, punctual, respectful, and the entire affair went off without any incident, as far as I am aware. I'd love to have an opportunity to return here for another show.
Below is a video I shot at the encore – "Planet Claire" – as an example of what we got to experience live and in person:
For those who can and can't see the band, I highly recommend buying their live concert video that was released earlier this year – "B-52s with the Wild Crowd!: Live in Athens, GA" – it is fantastic, and available in both DVD and Blu-Ray format.
Below are my photos from this gig. Note that some were taken with my Canon 5D Mk II (variety of lenses) while others were shot with my Sony Cyber-shot DSC-HX20V (and they have slightly different aspect ratios).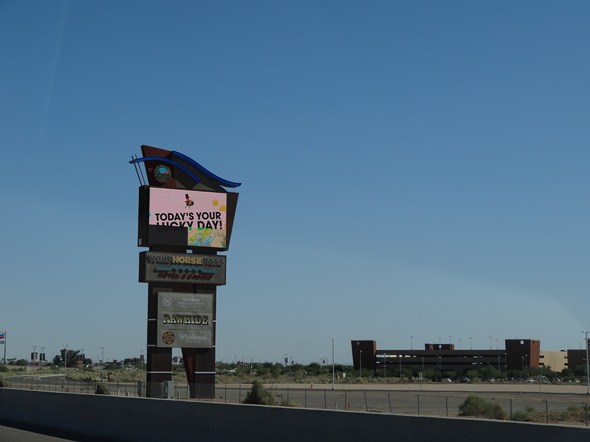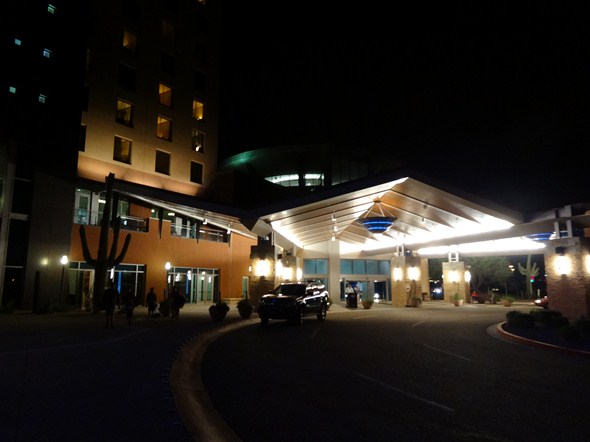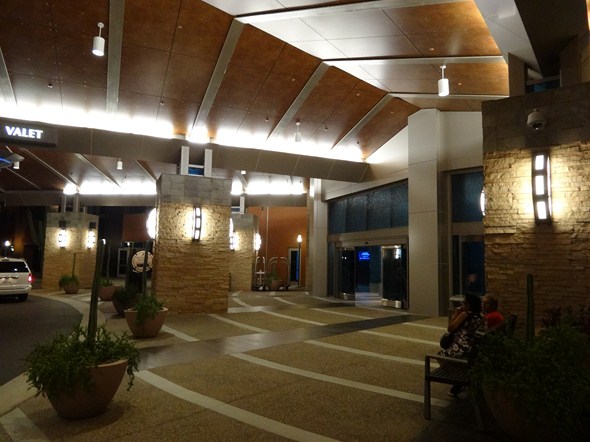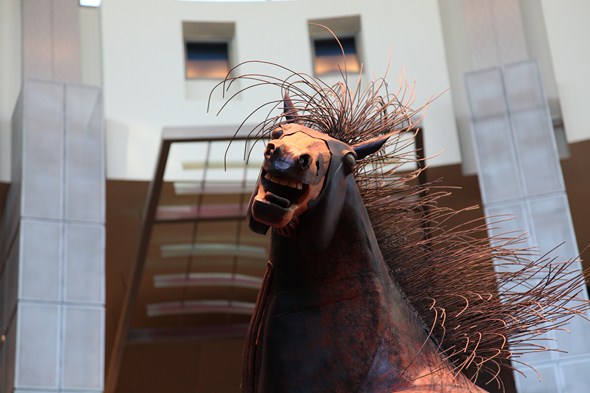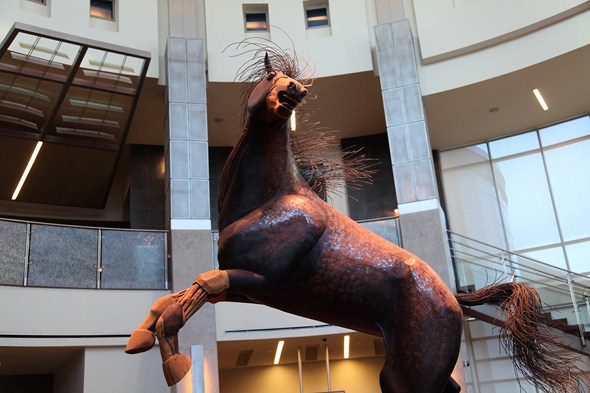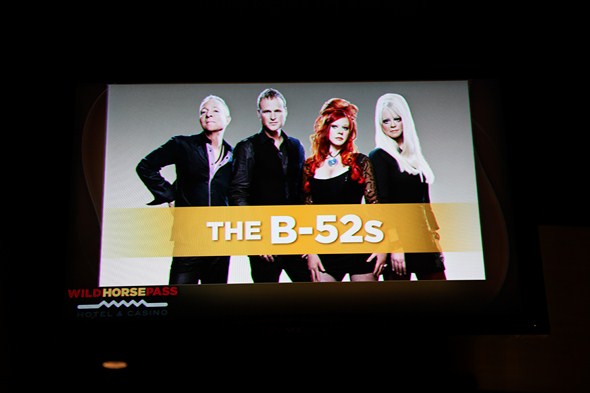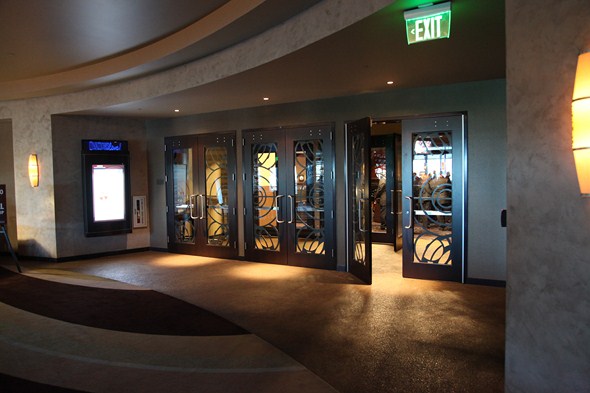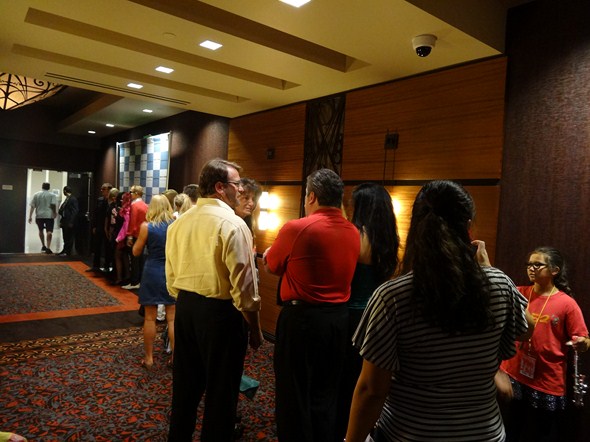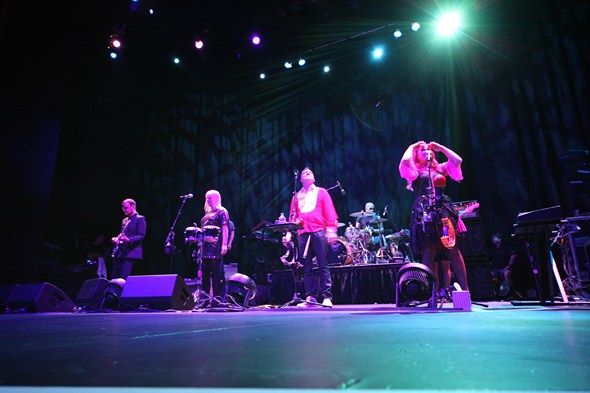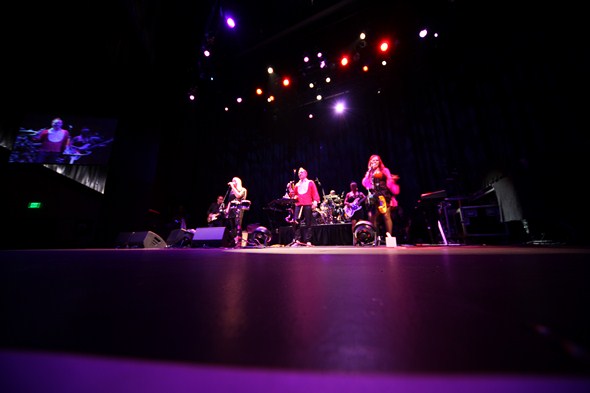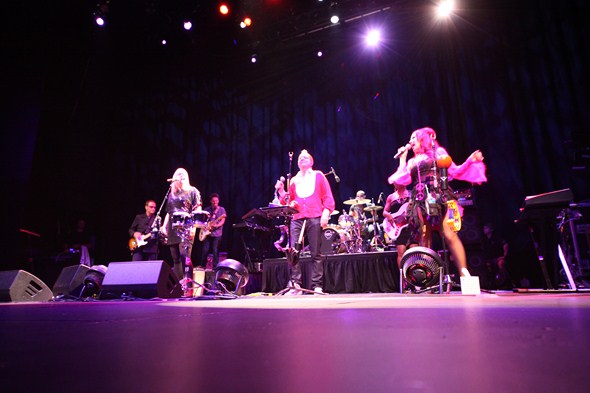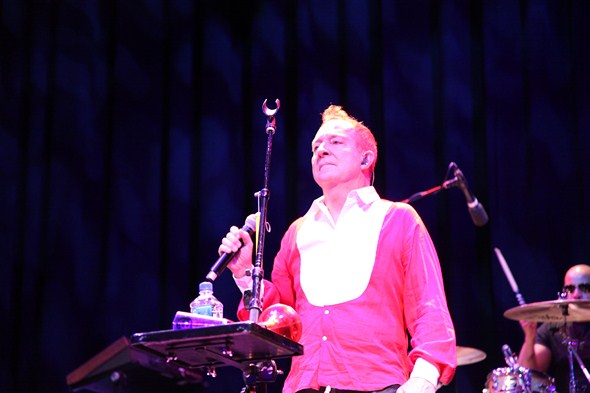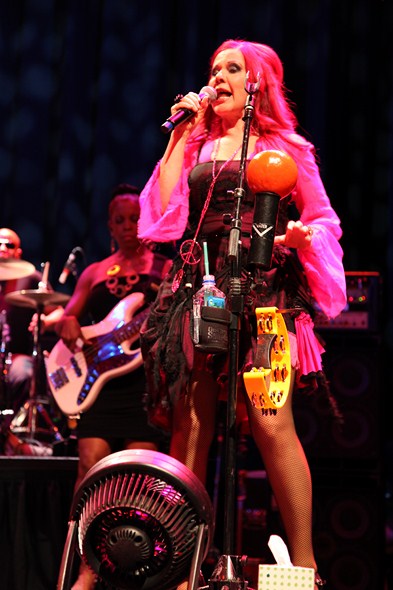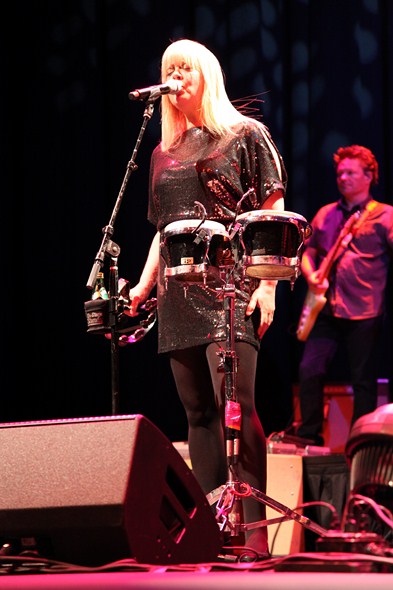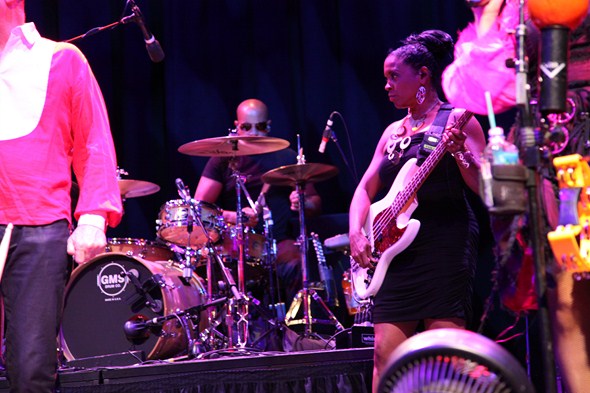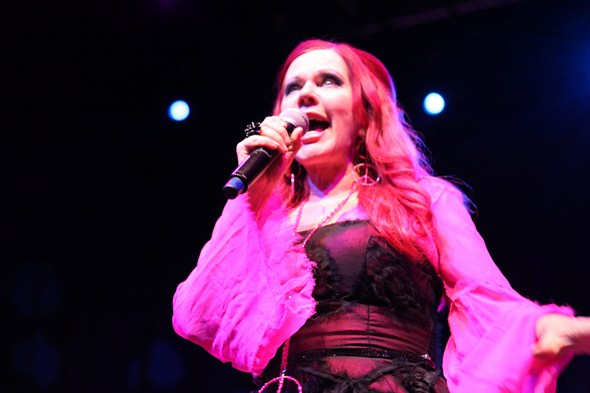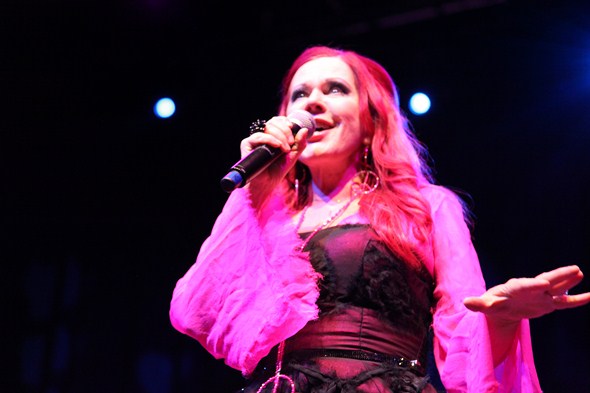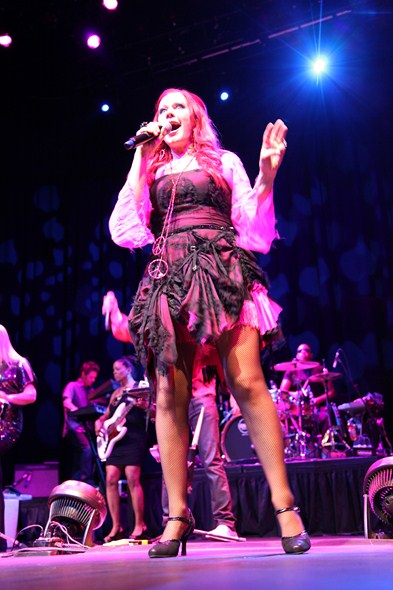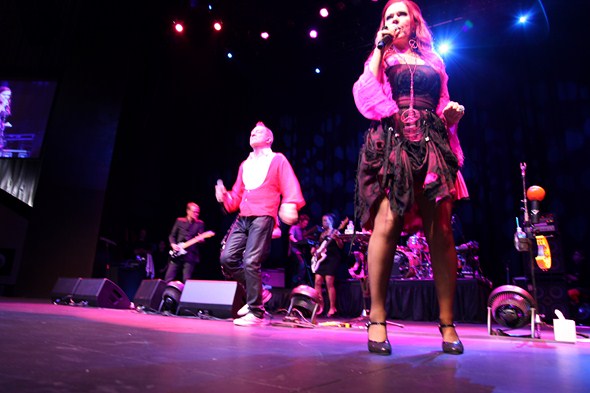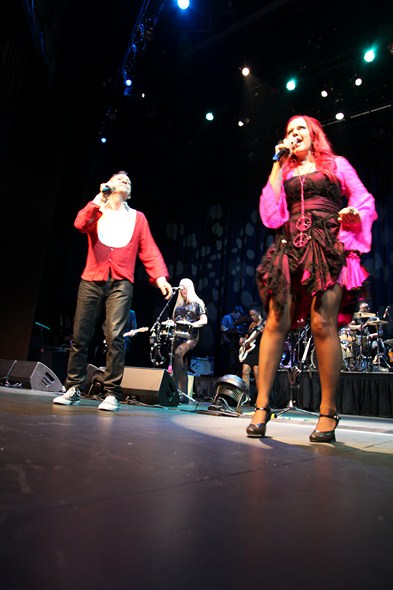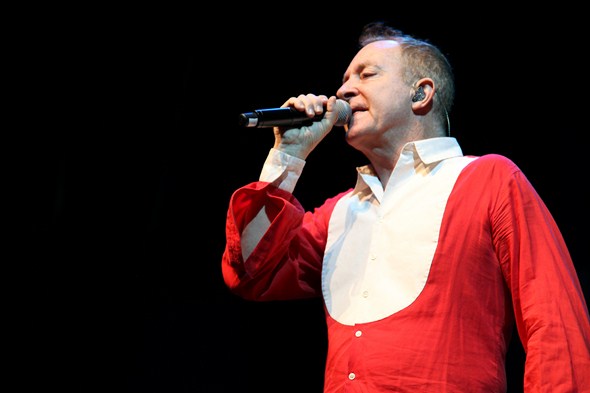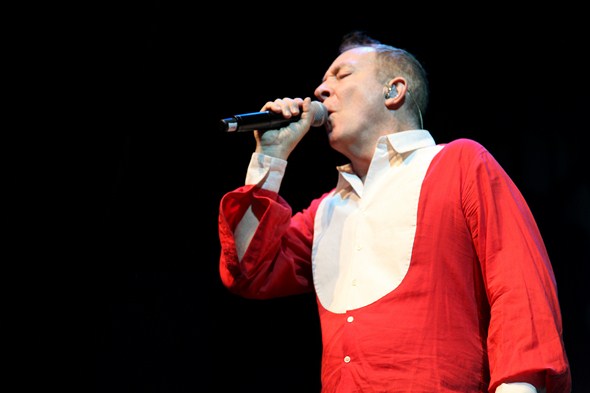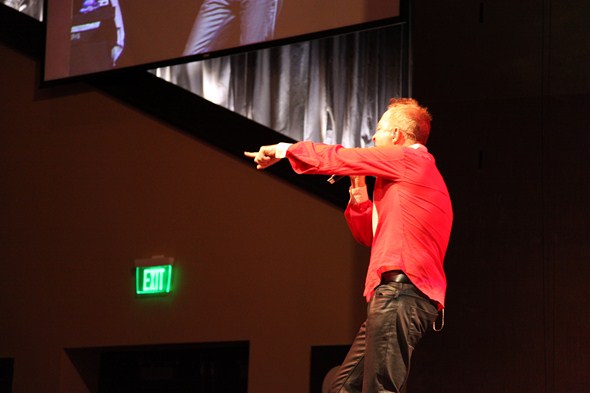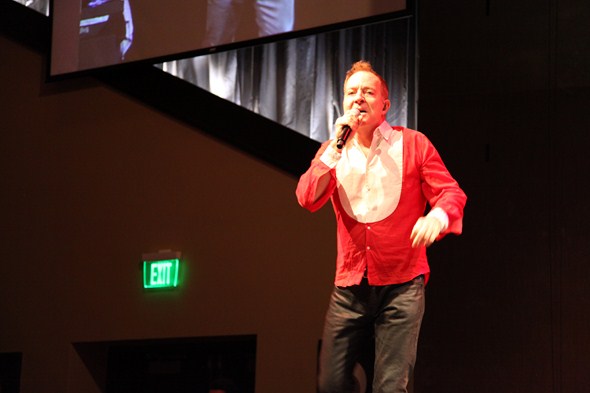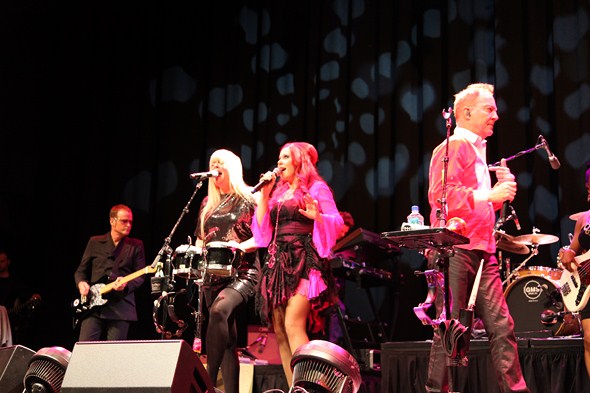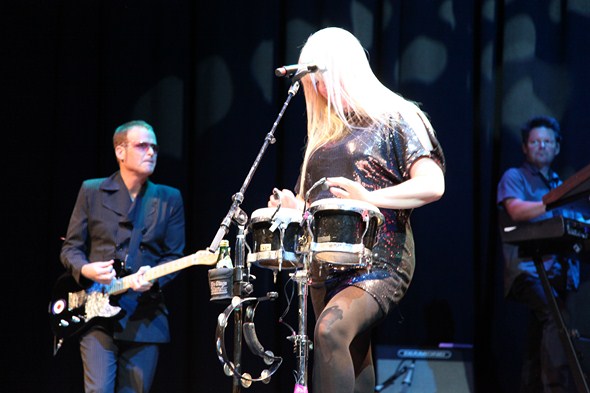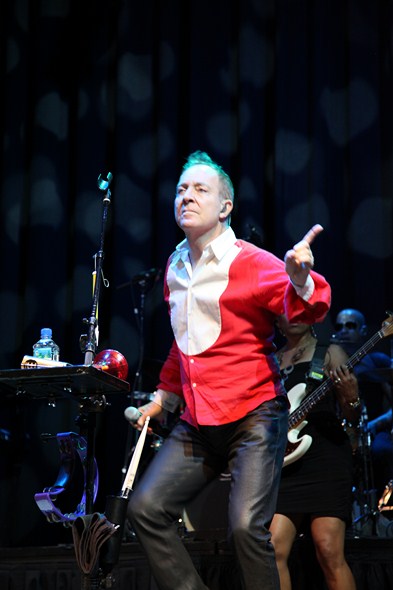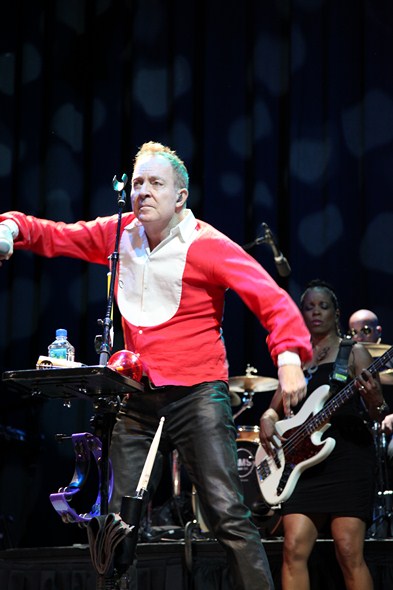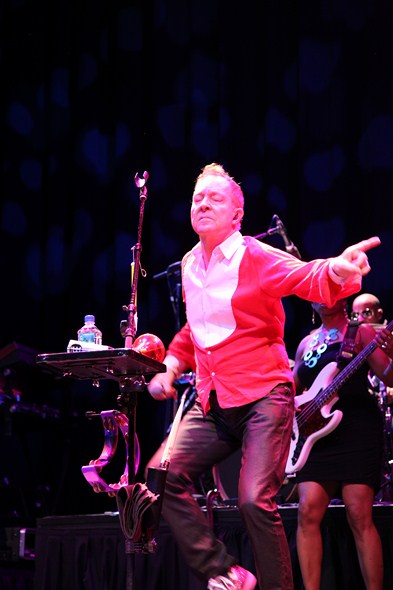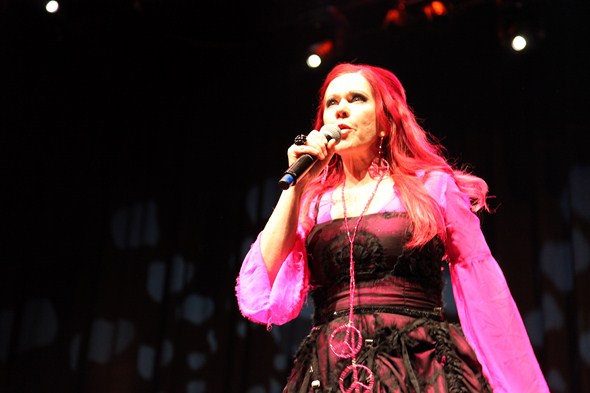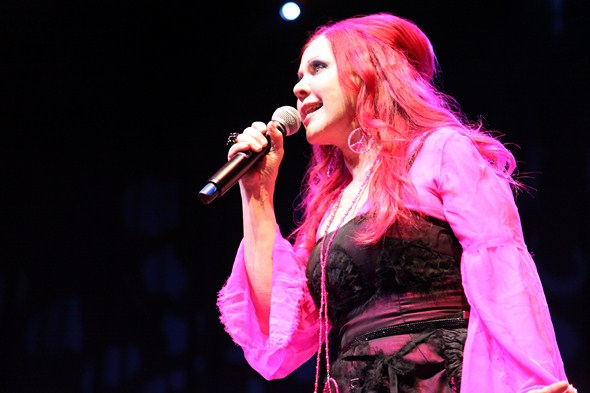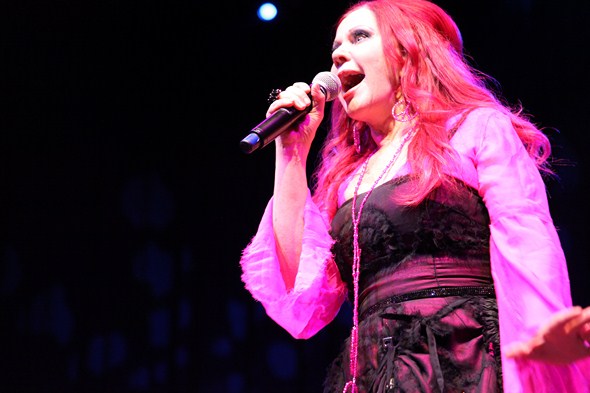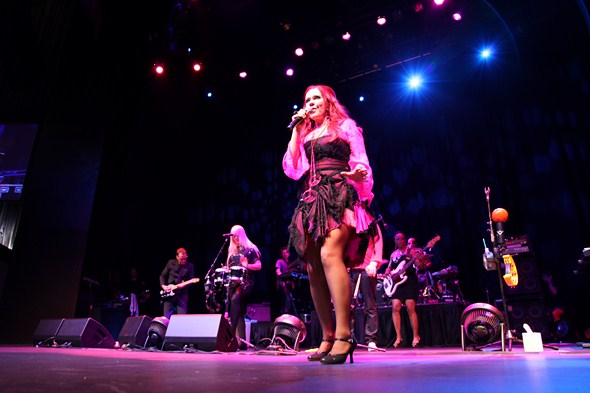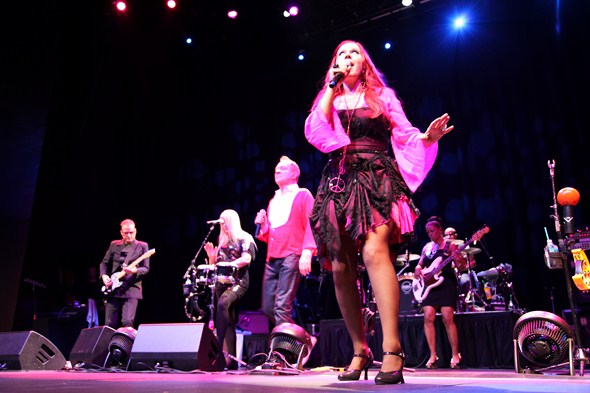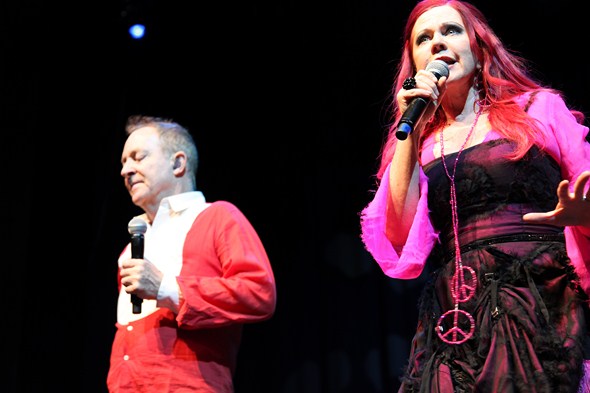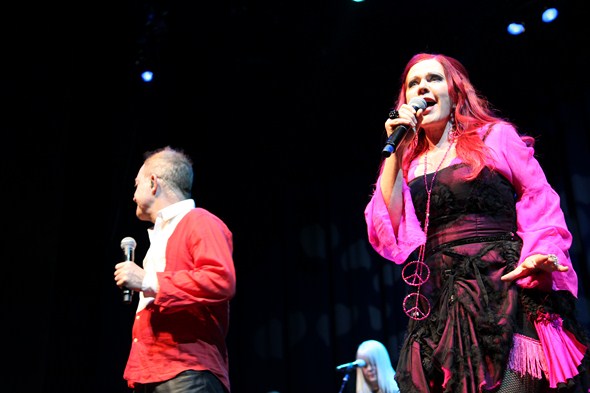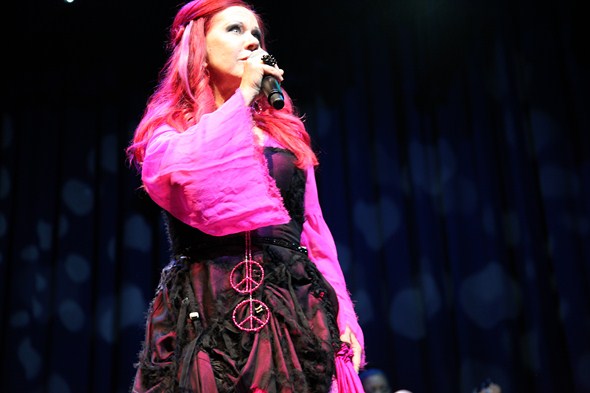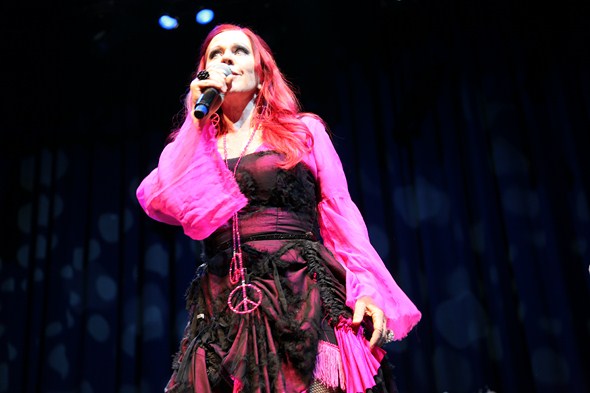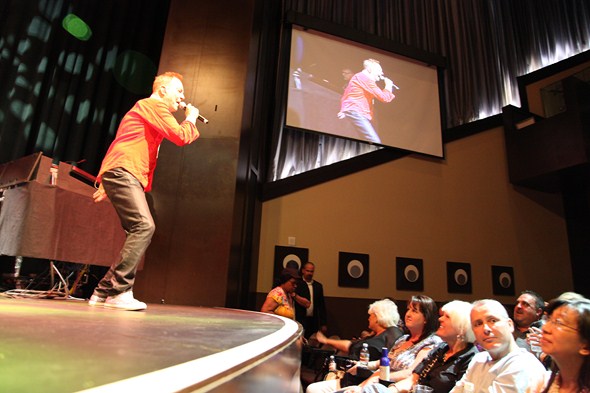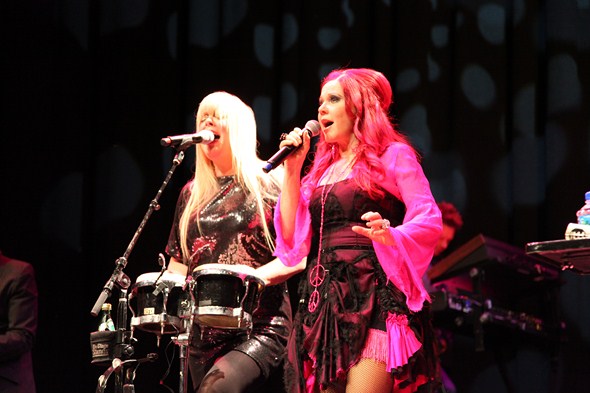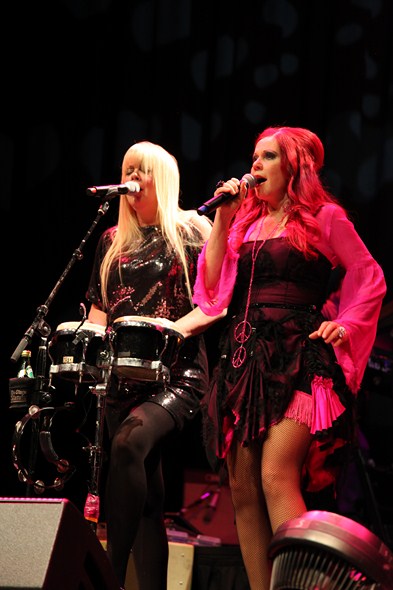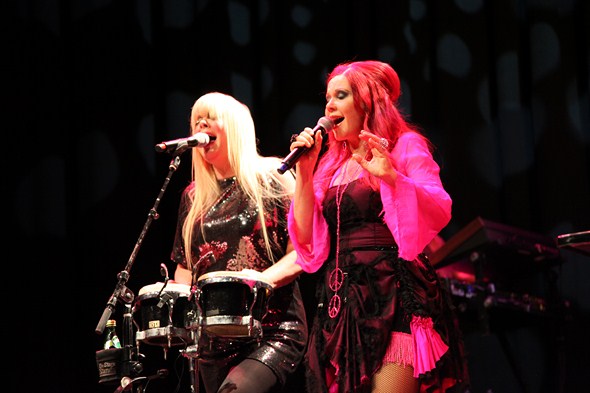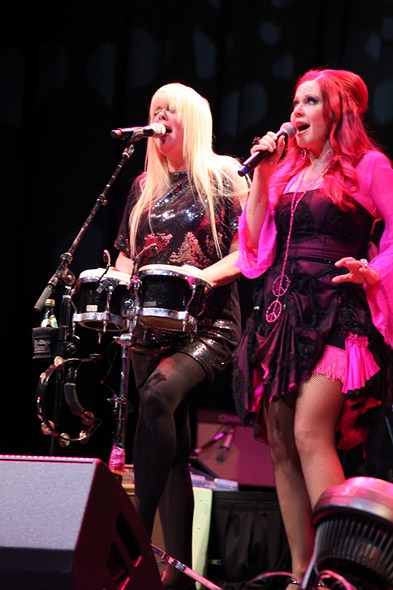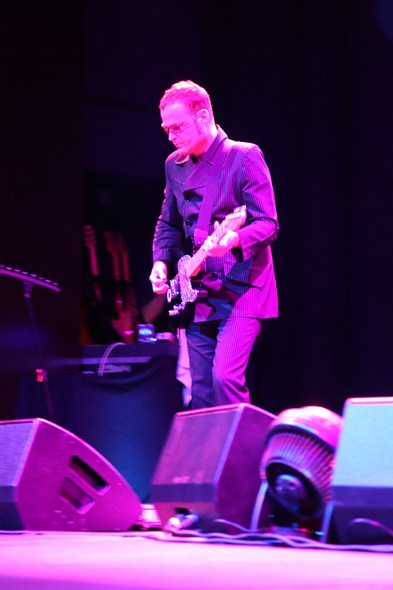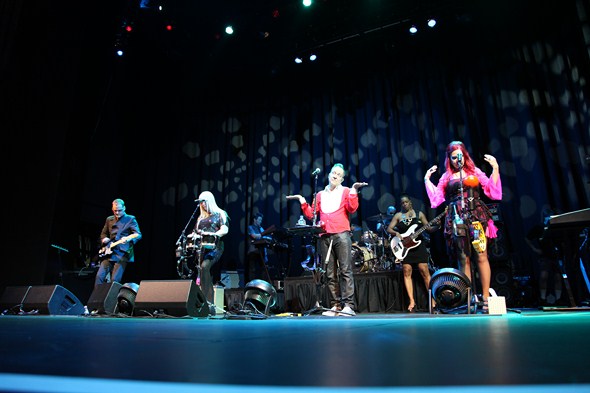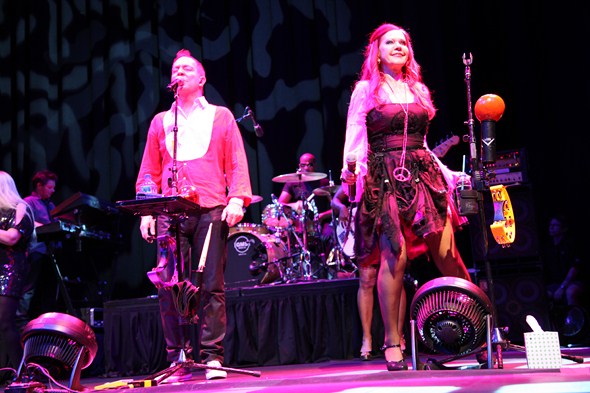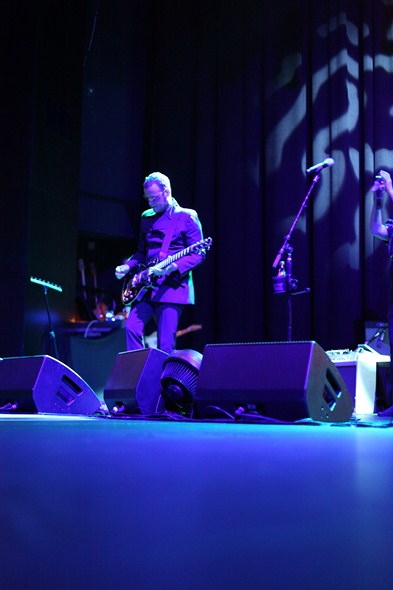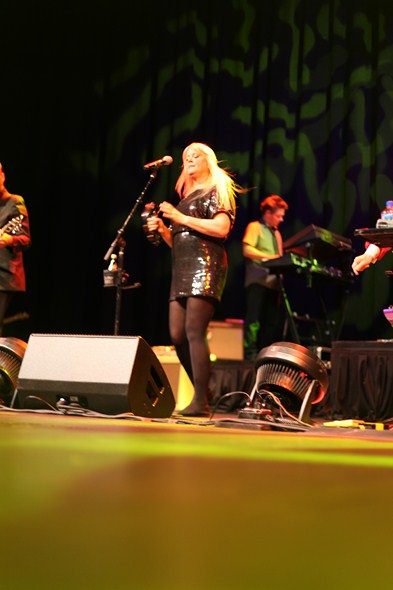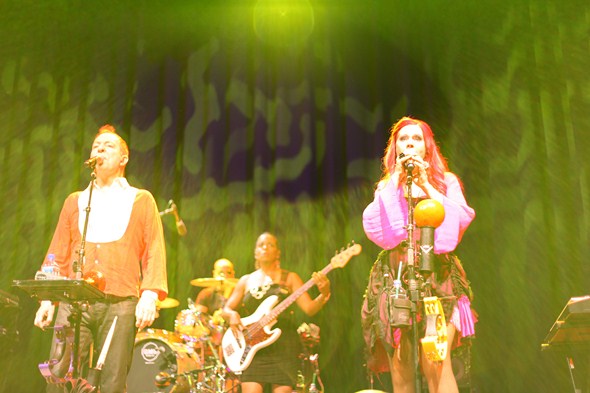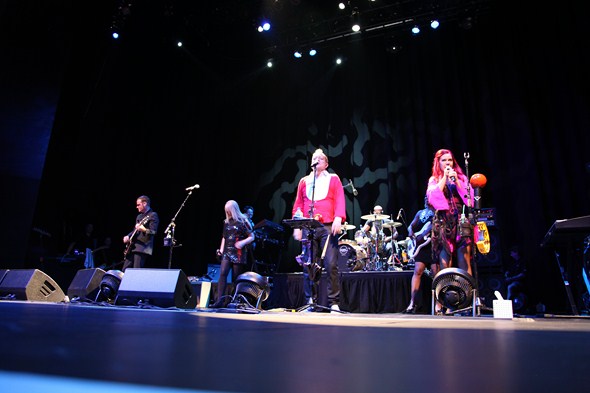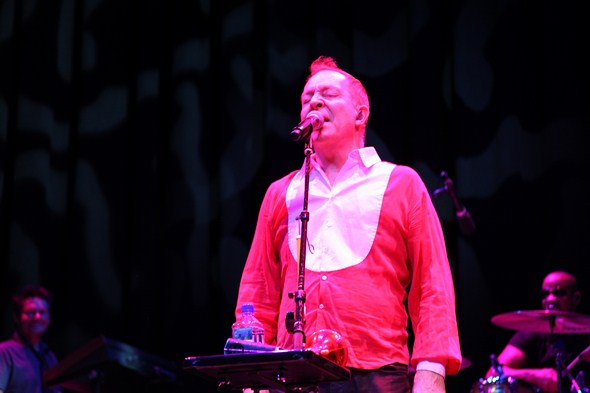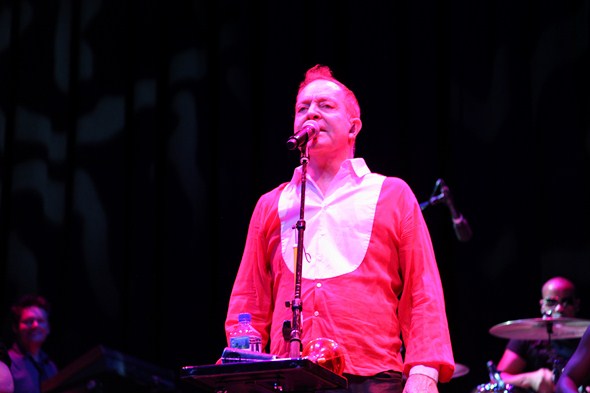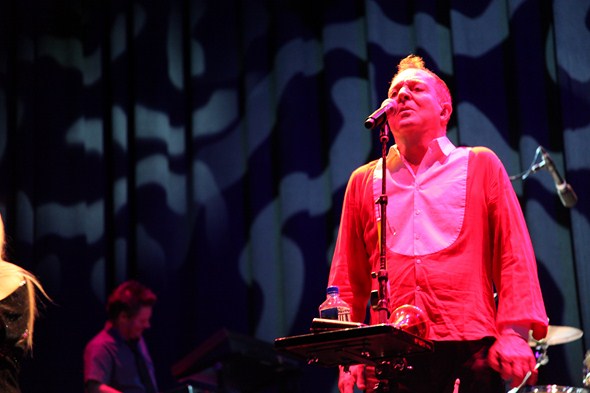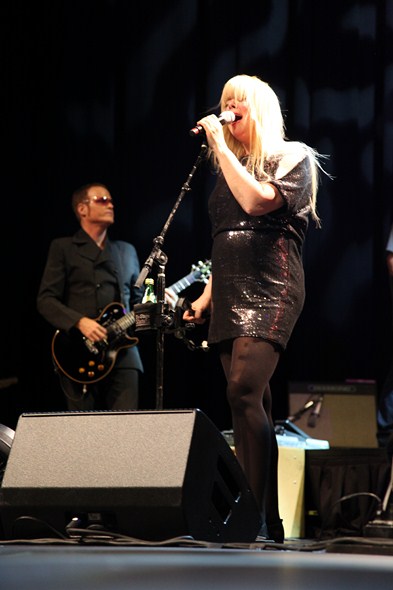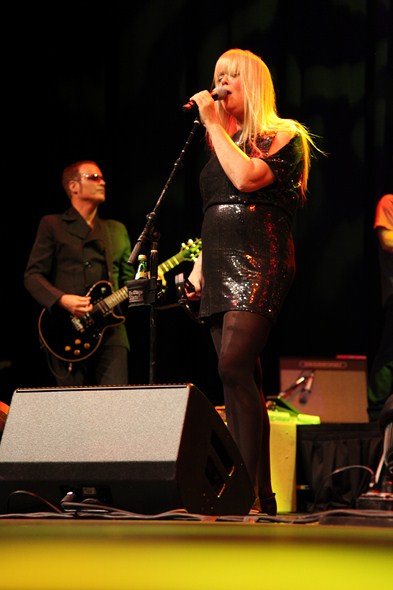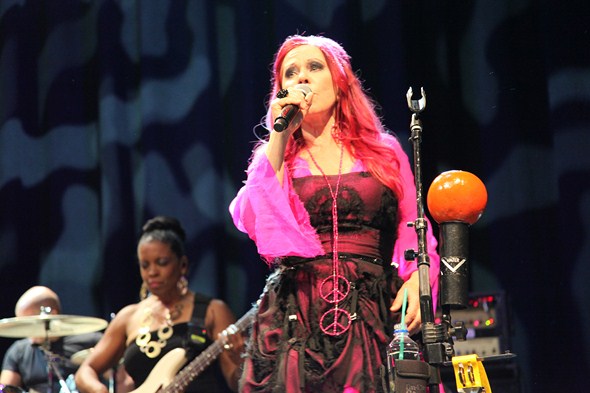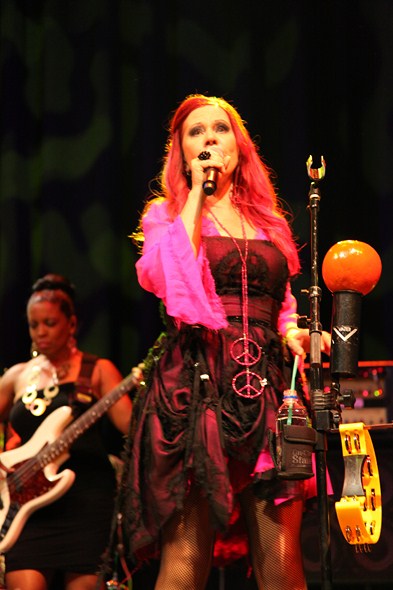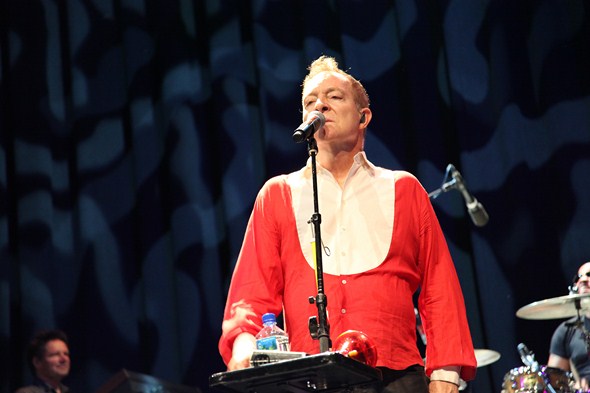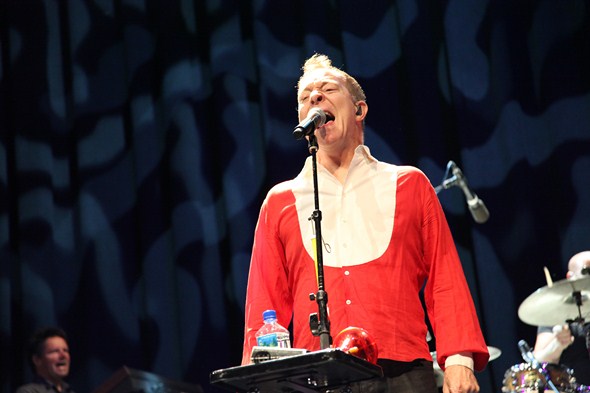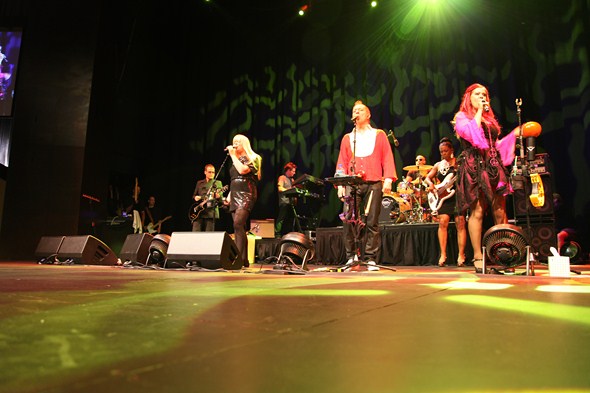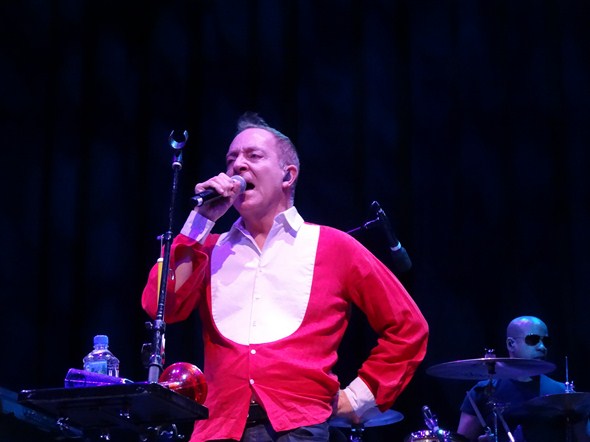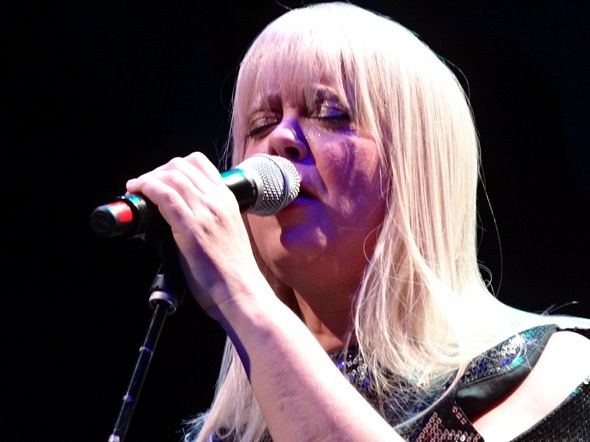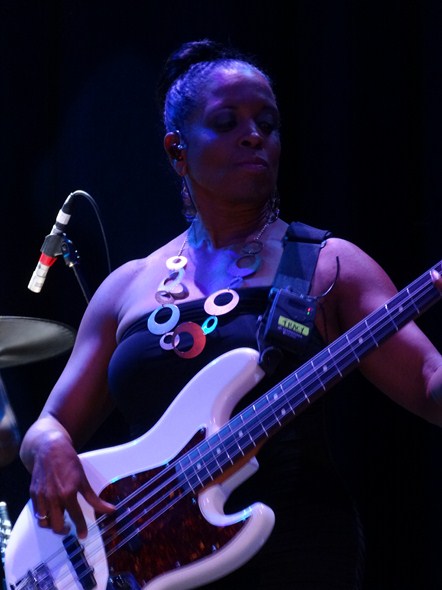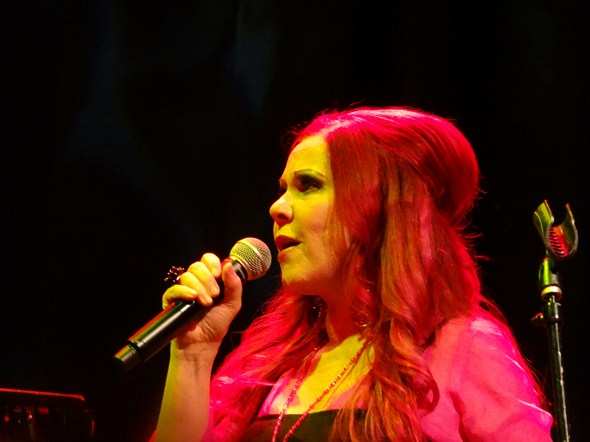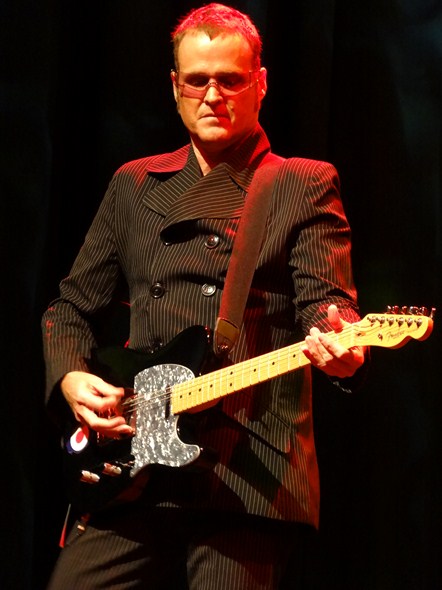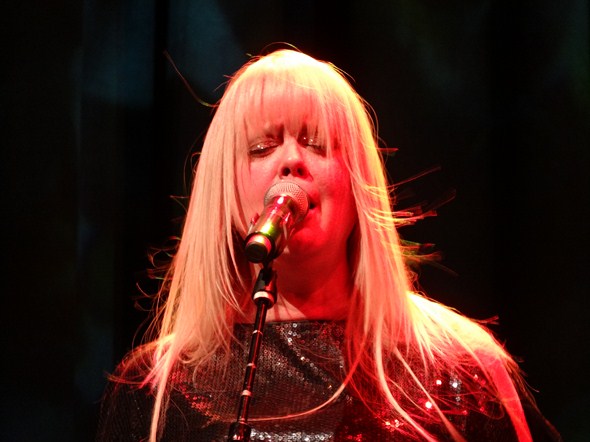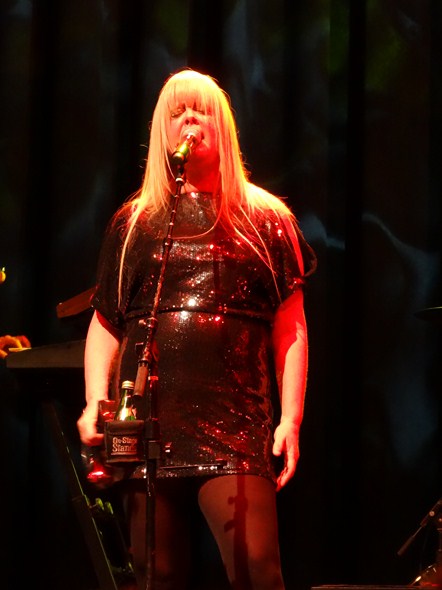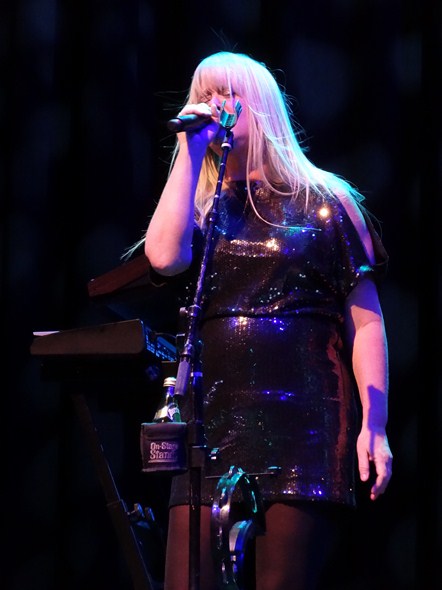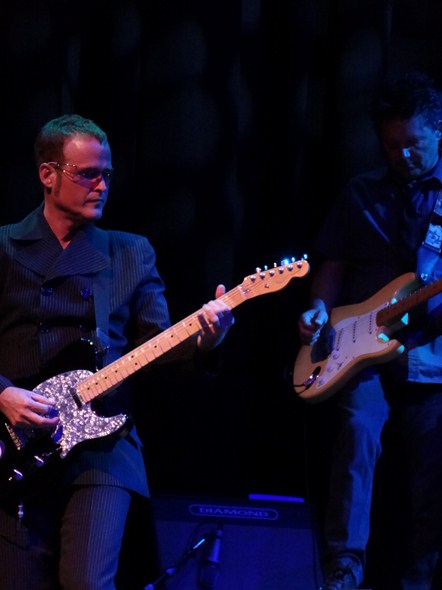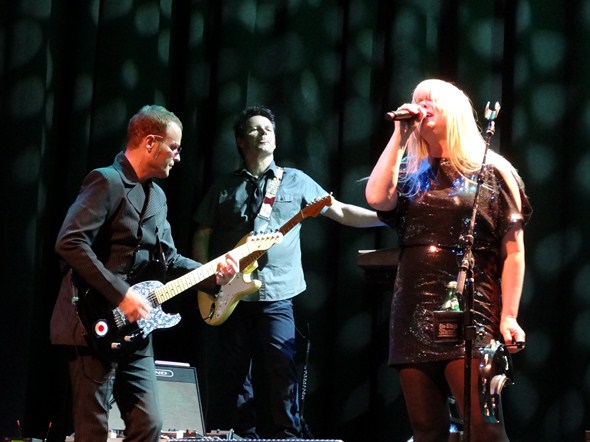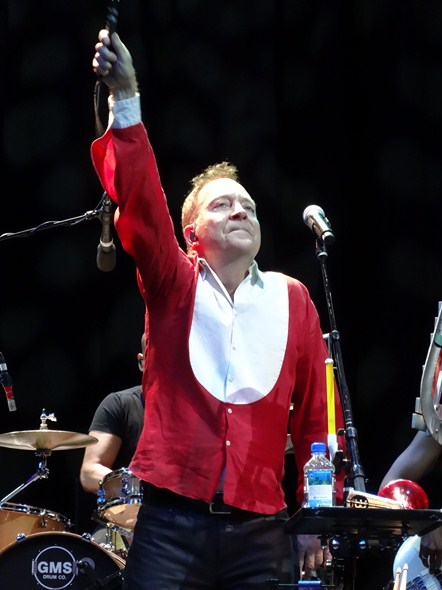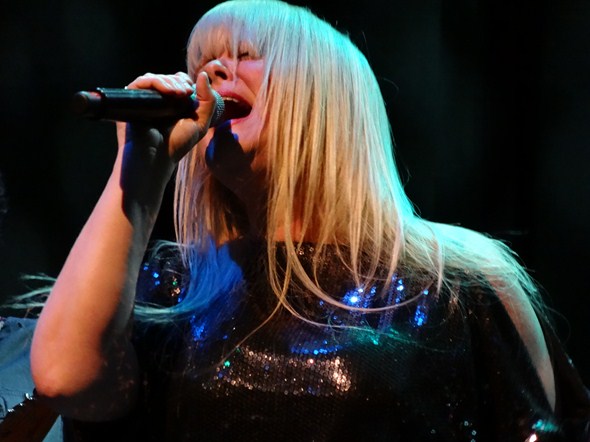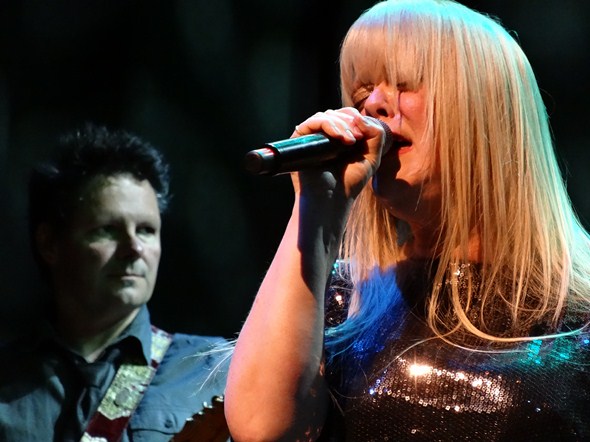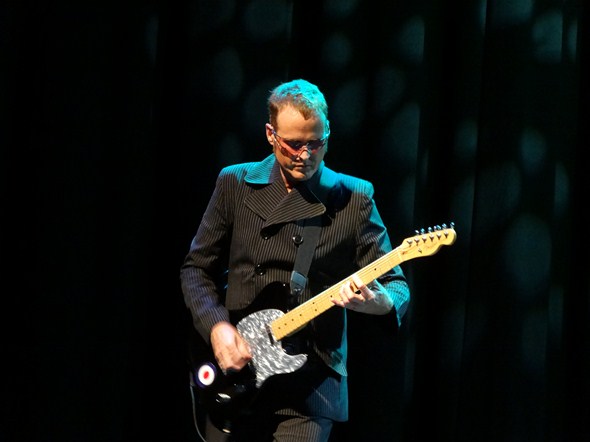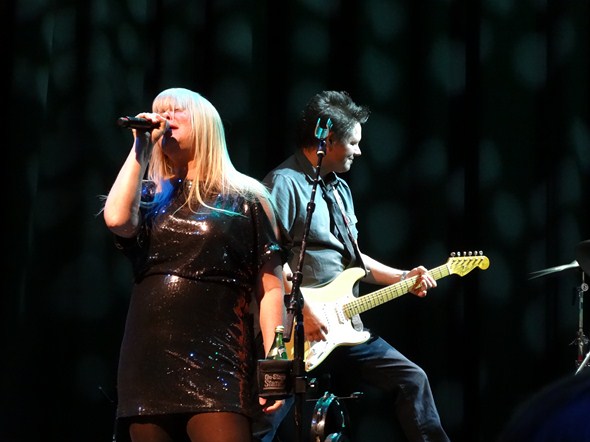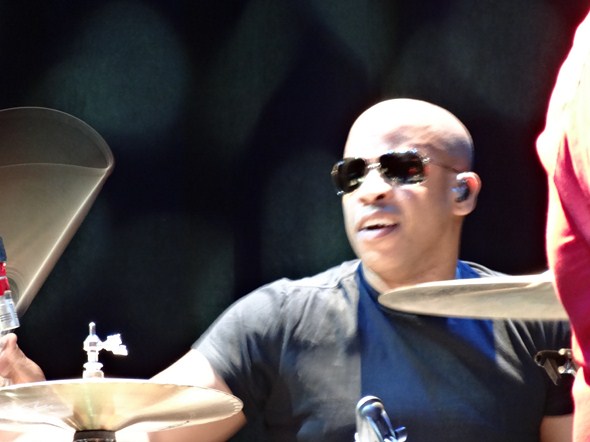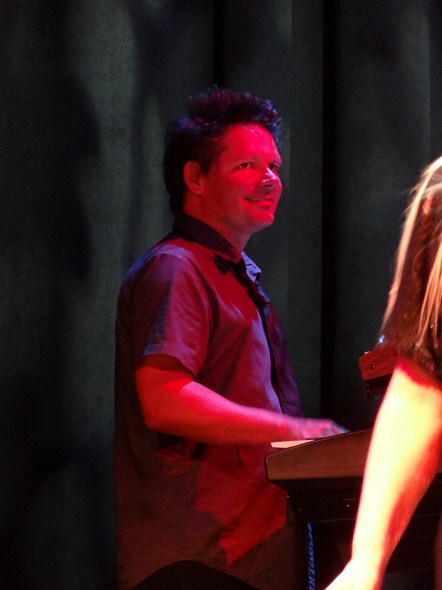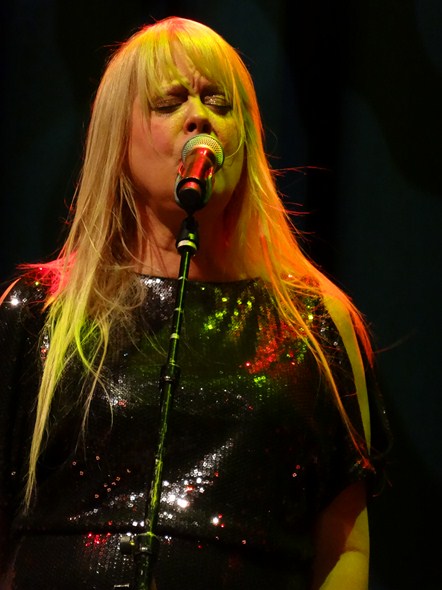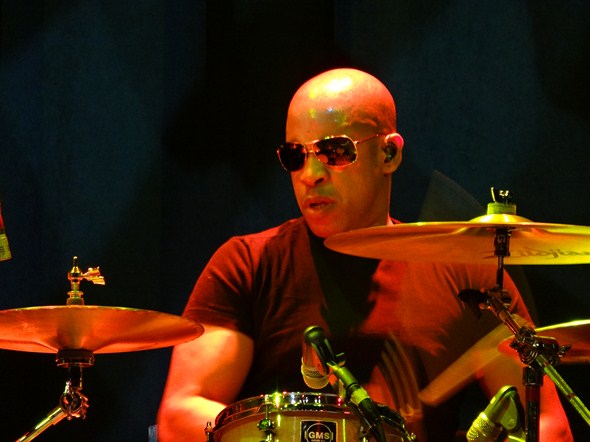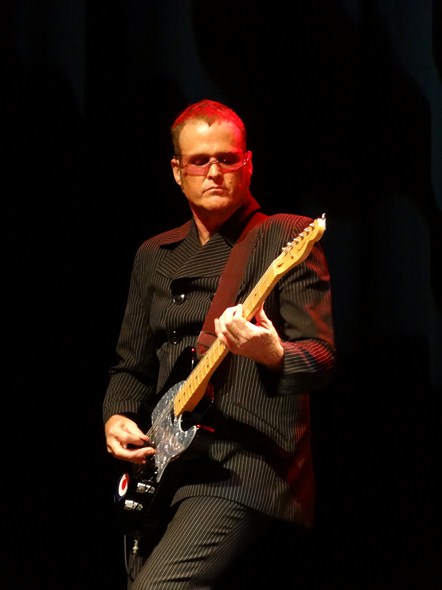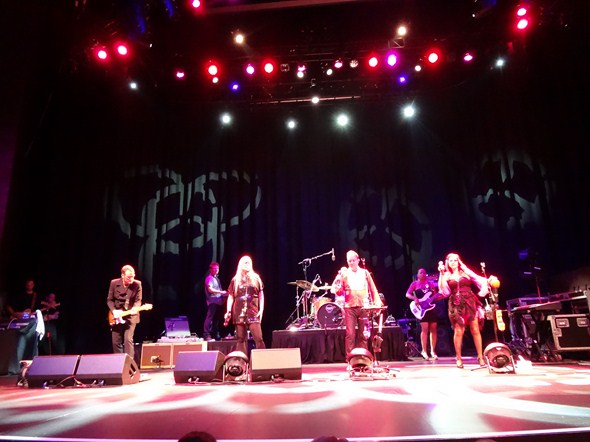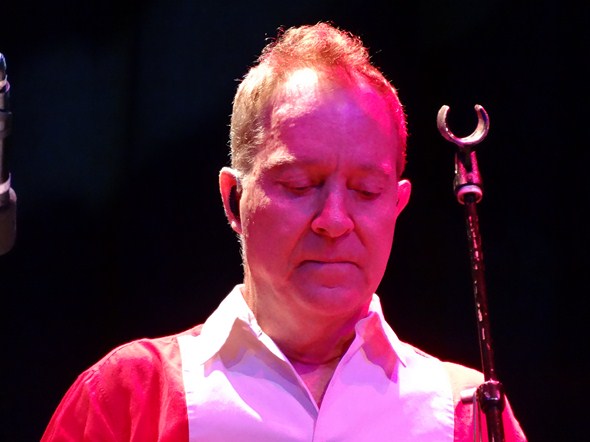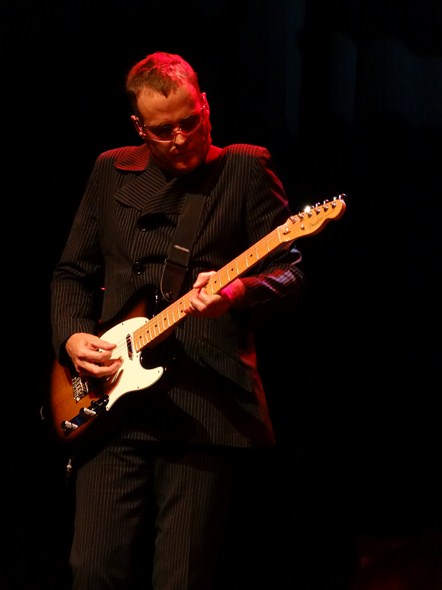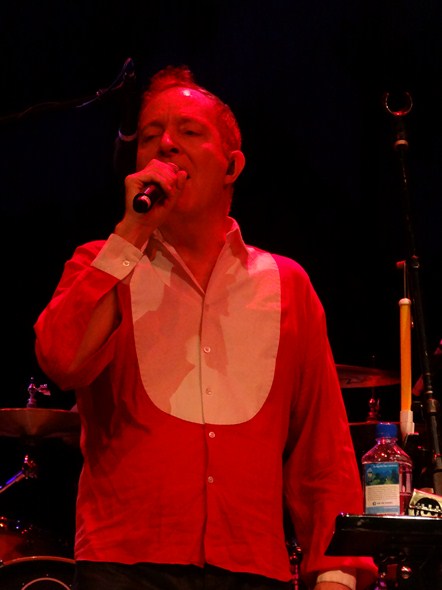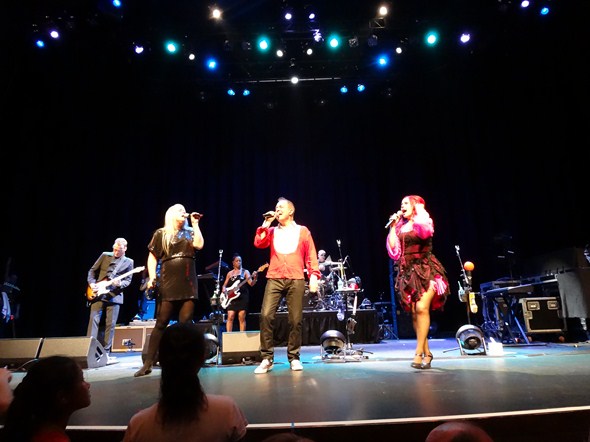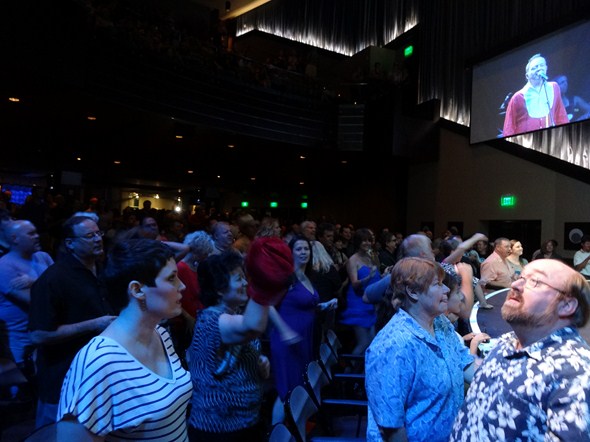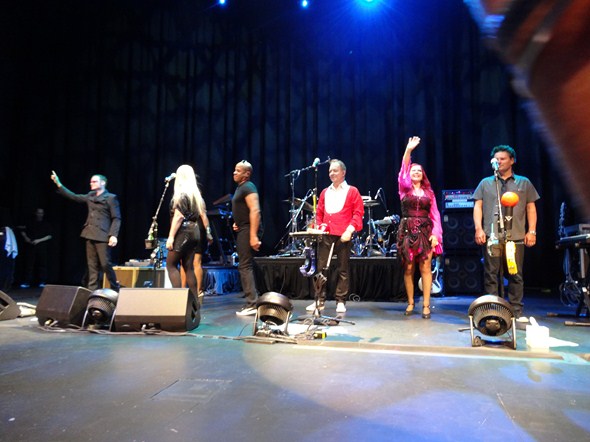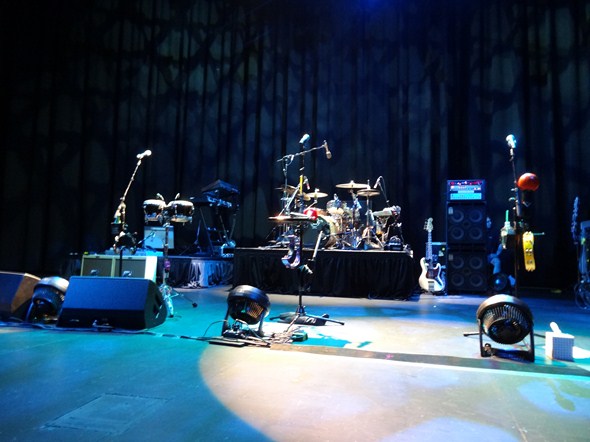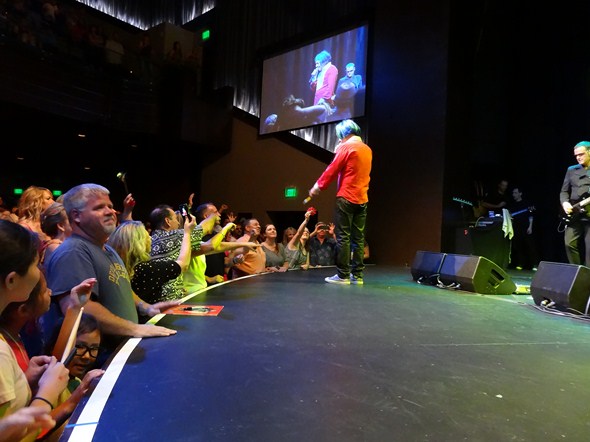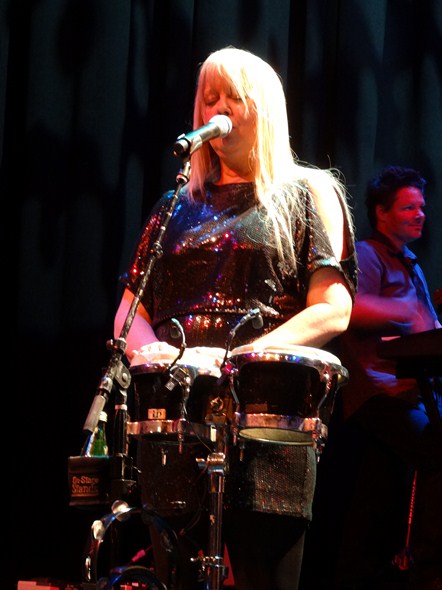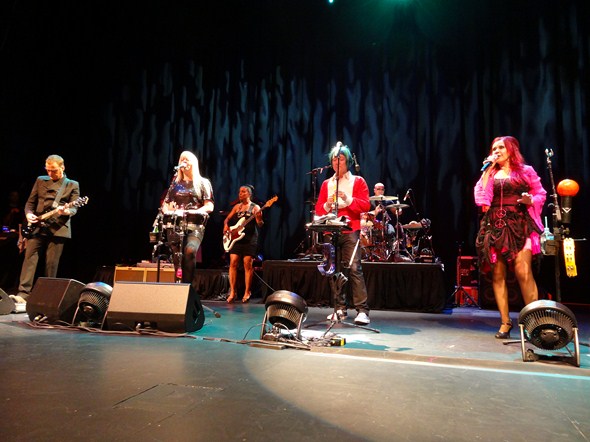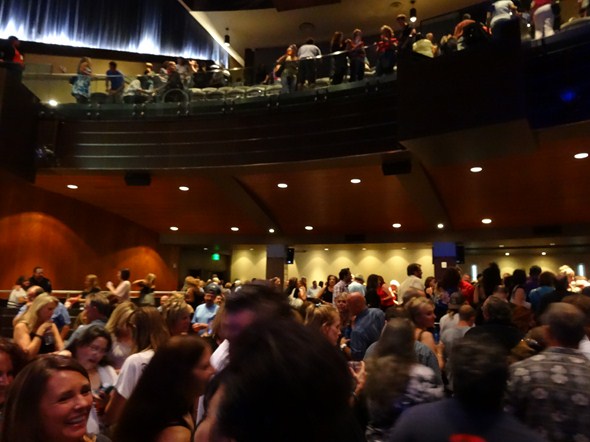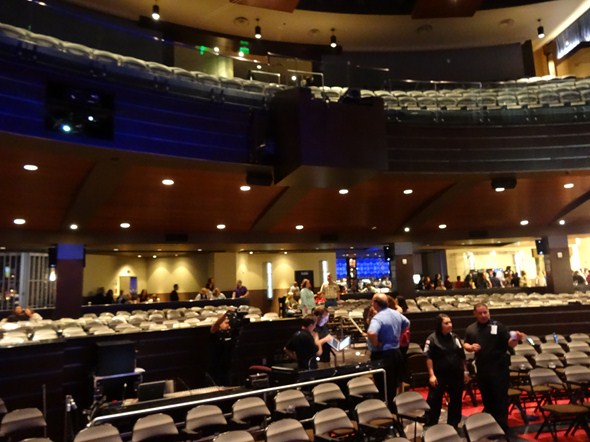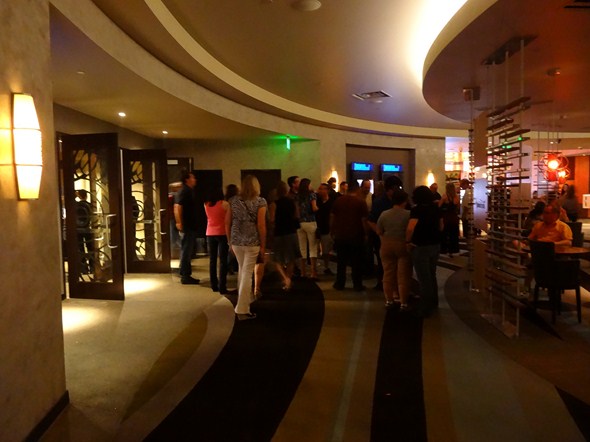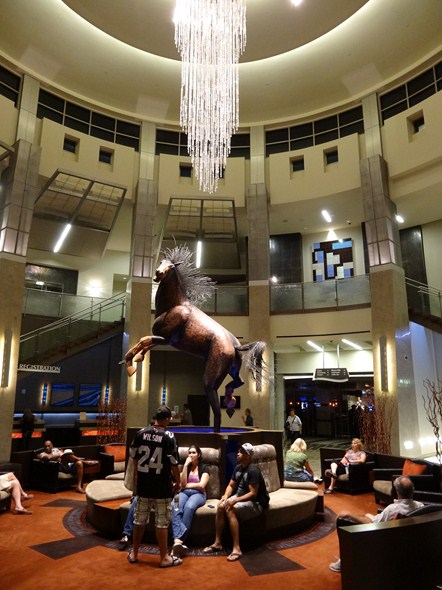 Jason DeBord