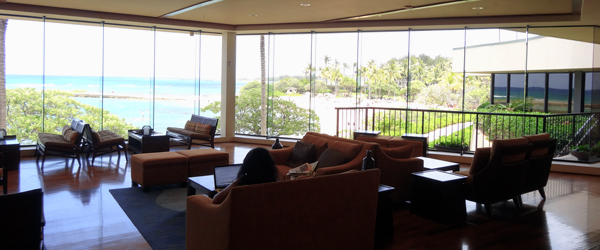 This is one in a series of seven reviews for seven hotels and resorts I stayed at during a recent trip to Hawaii (Maui and Oahu) in the month of May 2012. This is part of a continuing series of my impressions and experiences staying at various hotels and resorts while traveling to attend concerts worldwide. This review is for the Turtle Bay Resort in Kahuku in Oahu, Hawaii.
Property: Turtle Bay Resort
Location: Kahuku, Oahu (Hawaii)
Address: 57-091 Kamehameha Highway, Kahuku, Oahu, HI 96731
Phone: (800) 203-3650
Website: www.turtlebayresort.com
Room Type/Class: Perfect Escapes (Room 540)
Date: May 20-21, 2012
TripAdvisor Page/Reviews: LINK
Booking Source: Perfect Escapes
Overall Rating: 4.5/5 [Note: Score is totally subjective based on price, location, and comparison to "like" properties within same area and price range]

This was my first visit to Oahu, and having read about and talked with others about Honolulu and Waikiki, I knew I wanted to spend at least part of the time at an area on the island that was, by contrast, more "authentic" Hawaiian.  Doing some research, it seemed like the northern part of the island, near Historic Haleiwa Town, would be an ideal place to visit.  As such, Turtle Bay Resort seemed to fit the profile of the property I had hoped to visit.
I booked the stay through Perfect Escapes, which also included a resort credit, which could be used at the many restaurants and shops on site at the property.
Valet parking was smooth and quick, as was check-in.  The resort features a beautiful and spacious lobby with incredible views of the ocean.  There are also many places to sit and relax to enjoy the atmosphere and views.
The room itself appeared a bit more dated than the lobby, but was clean and nice.  My particular room featured great ocean views – nearly 180 degrees – and I found later that the sunset was centered in the ocean view, which was wonderful as the room featured a balcony with chairs to sit and enjoy the sunset from the privacy of my own room.
The furniture in the room was pretty basic but functional.  It was fairly large with a big, two room bathroom with sink in each.  Also included was an empty refrigerator for your use.  As a negative, I found the included Wi-Fi internet to be incredibly slow – so slow I opted to instead use my tethered smart phone over my carrier's network instead, as just basic websurfing was much slower than reliable dial-up speeds.
Leaving the room, there was a lot to do and explore.  While my stay was limited to just one night, I felt as though I could be completely satisfied using the resort, its facilities, and the adjacent beach areas for several says without leaving the hotel and would have been completely satisfied.
There are multiple restaurant options, shops, a nice pool area, and an excellent beach.
After checking in and getting settled, I had lunch at the outdoor restaurant, the Hang Ten Surf Bar, and watched surfers while I ate, which was a lot of fun.  The food was good for sandwich and drinks style fare.
That night I decided to have dinner at their Palm Terrace Restaurant in the resort, which features Italian food.  Unfortunately, the food here was pretty mediocre, so if I were to return, I would try one of the other restaurants.
The property charges a $25 resort fee and valet parking is an additional $15 per night.
Overall, I would definitely return for a more extended stay, and prefer this area to Waikiki and Honolulu.  I feel the resort has a lot to offer in terms of amenities, and this part of the island was a lot of fun to visit.
Below are photos I took of the resort and the room I stayed in: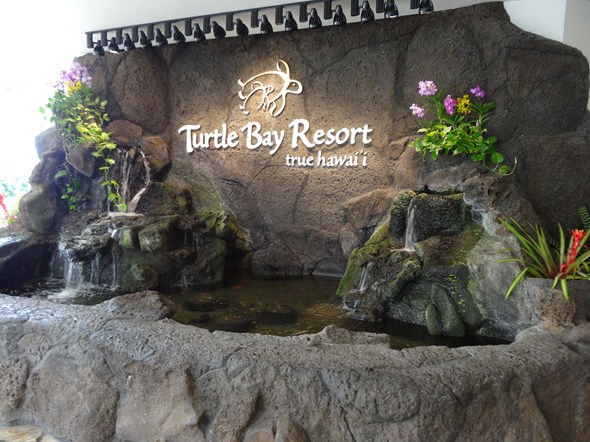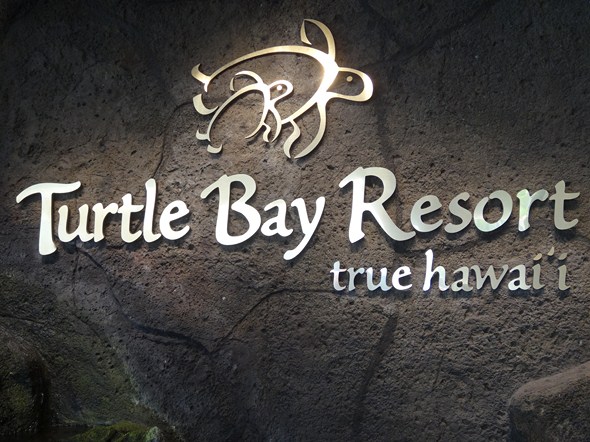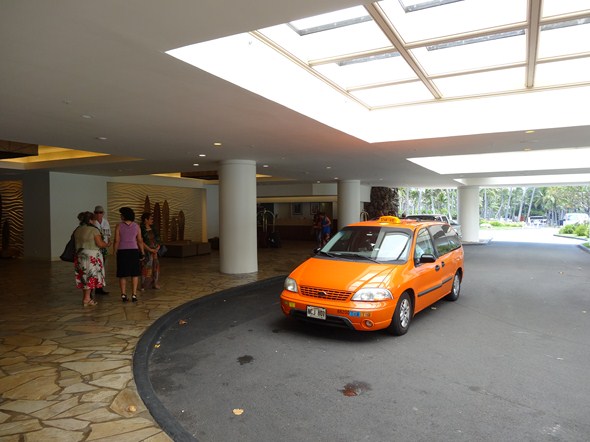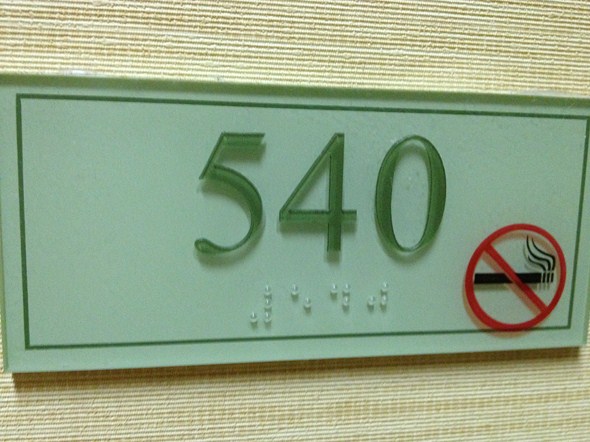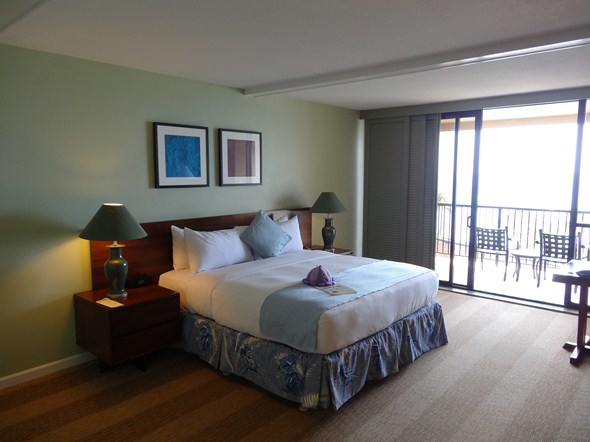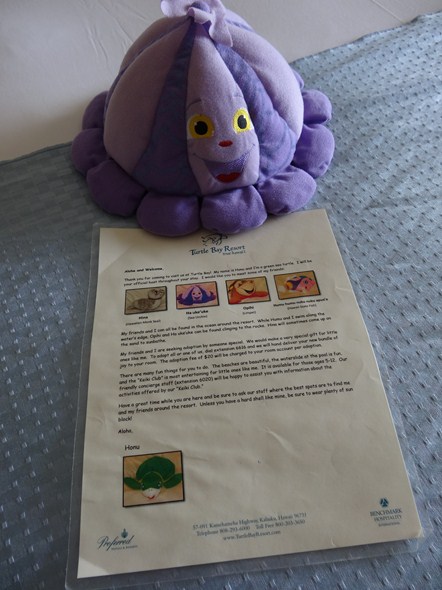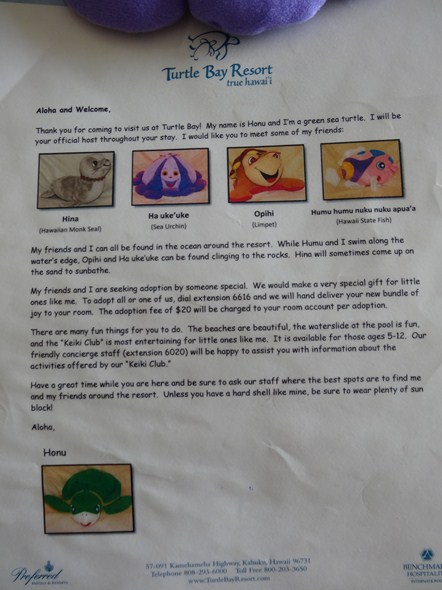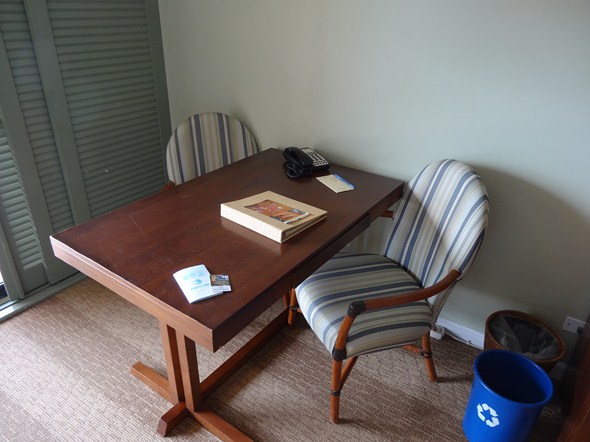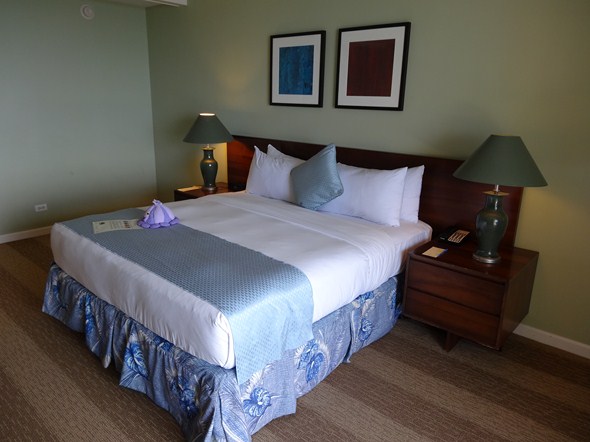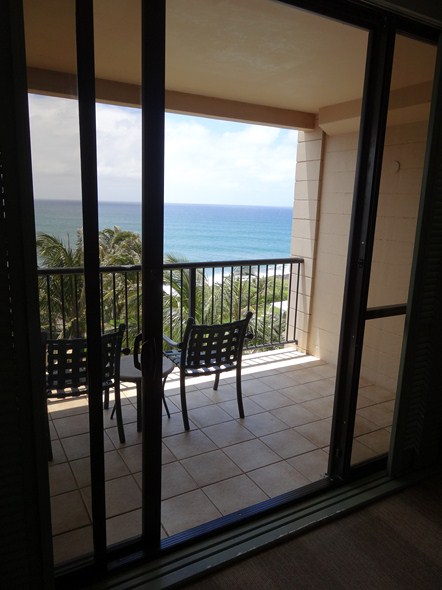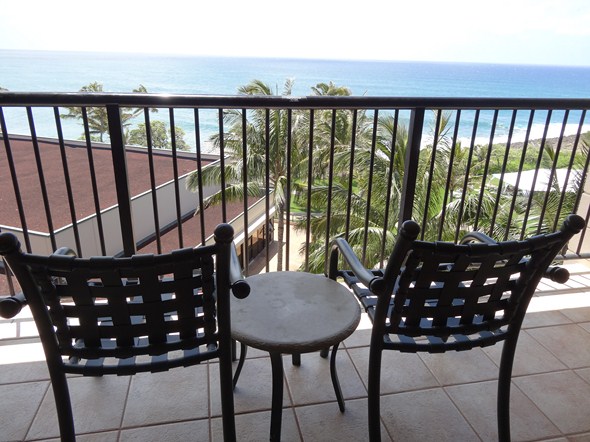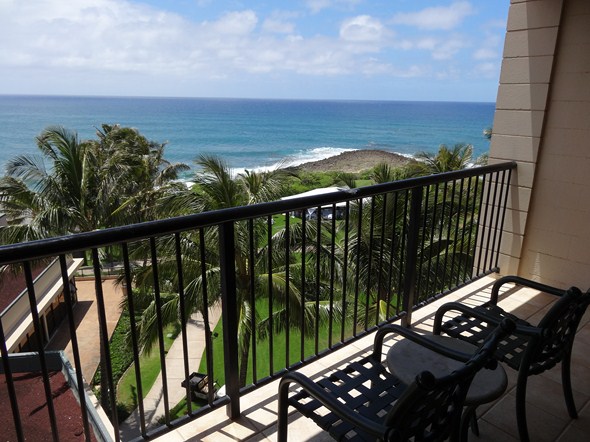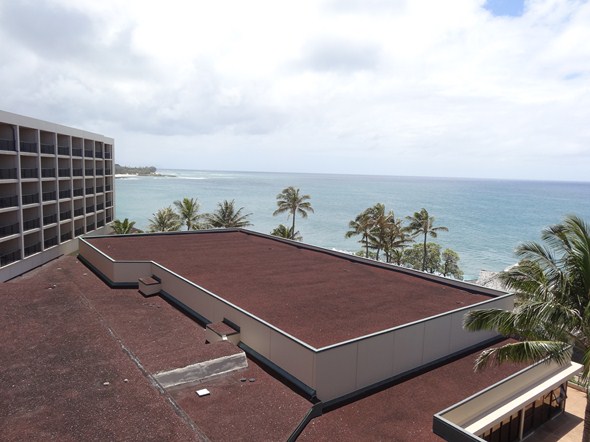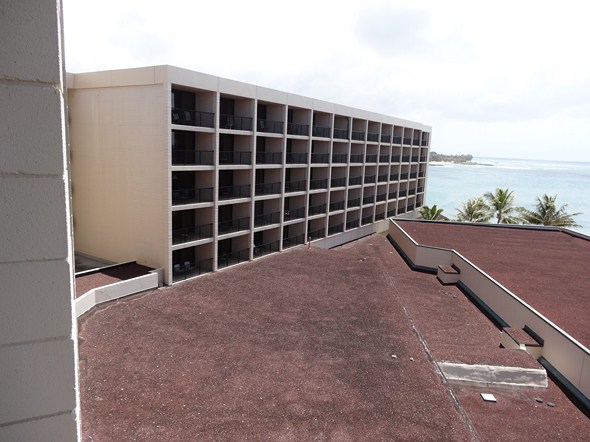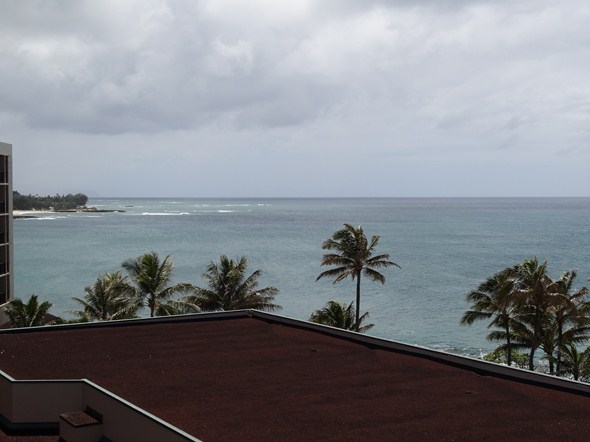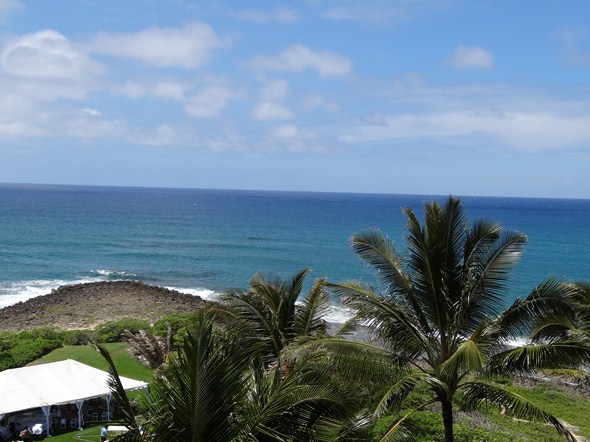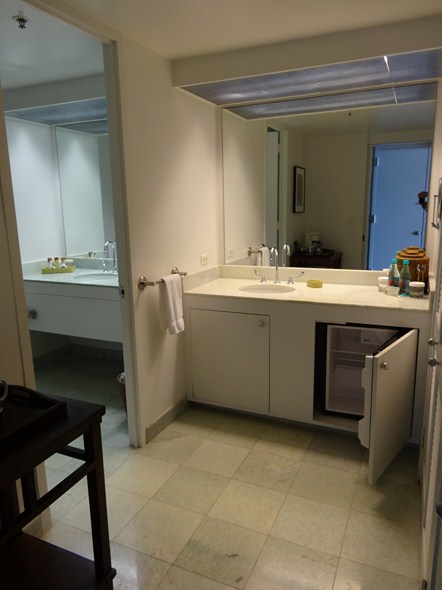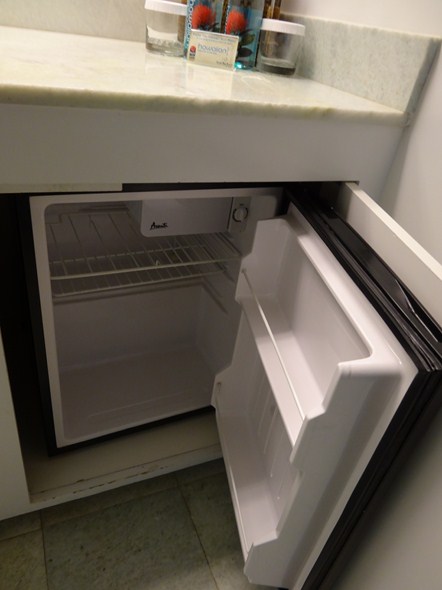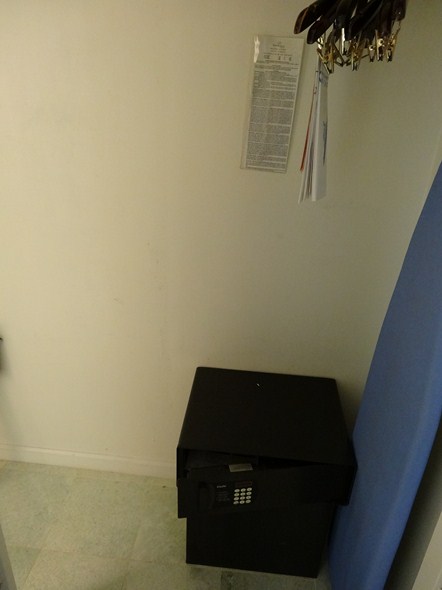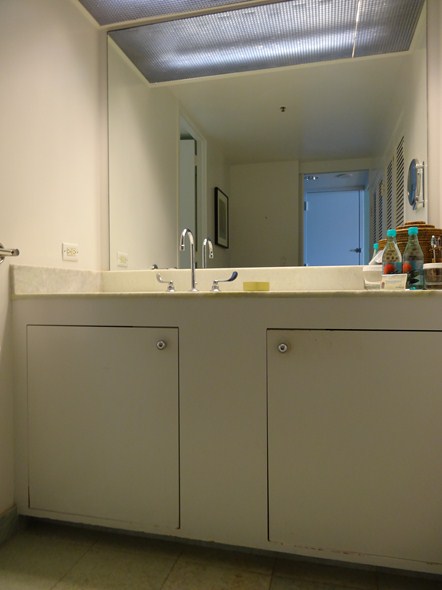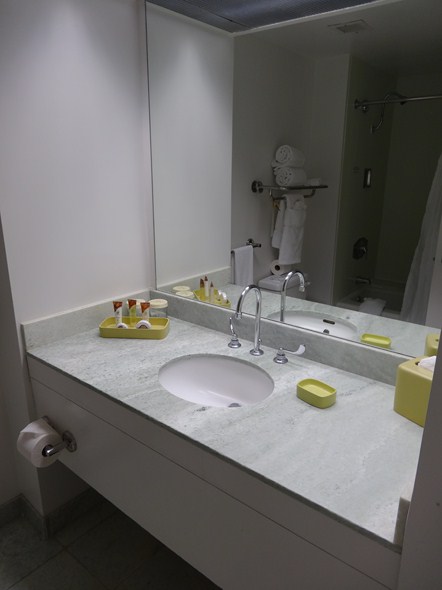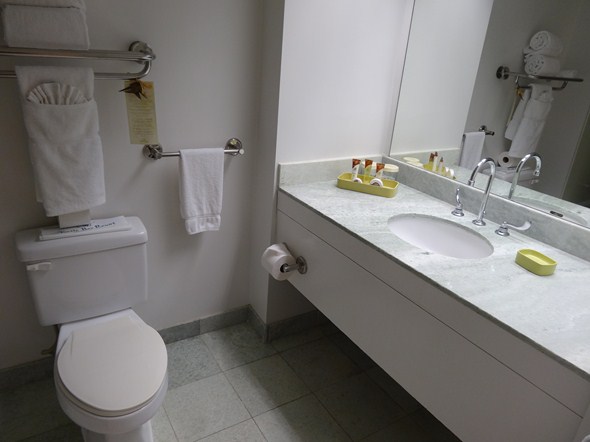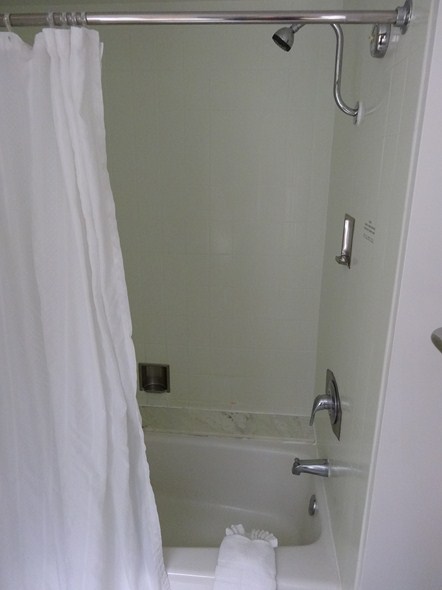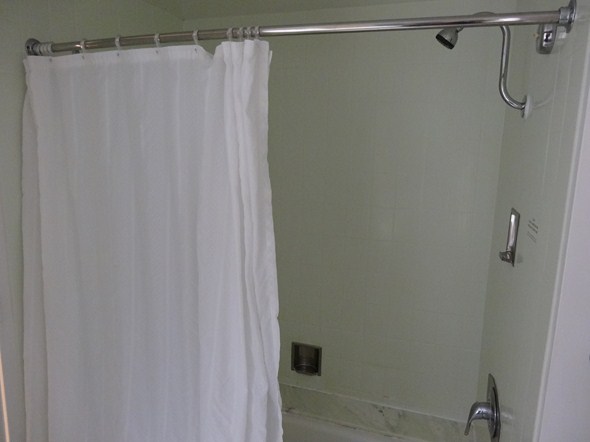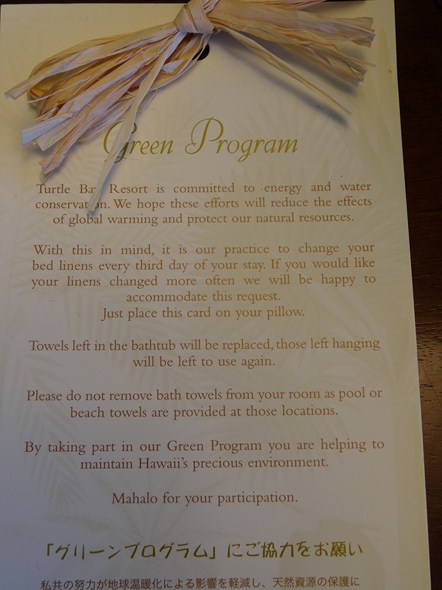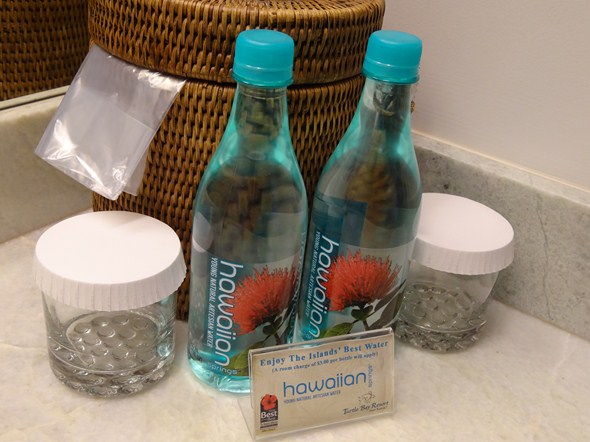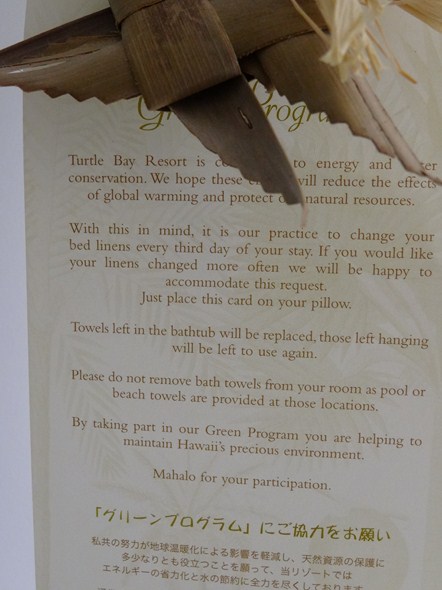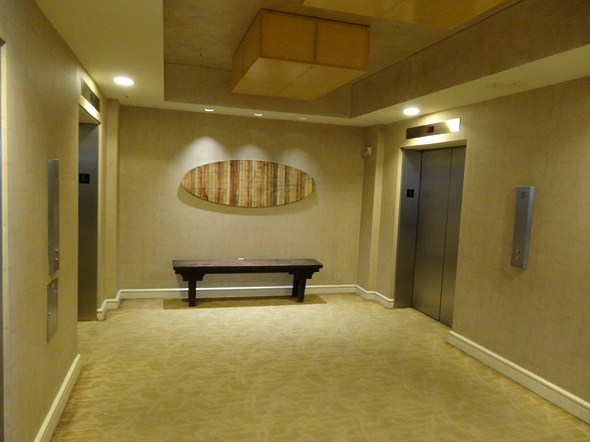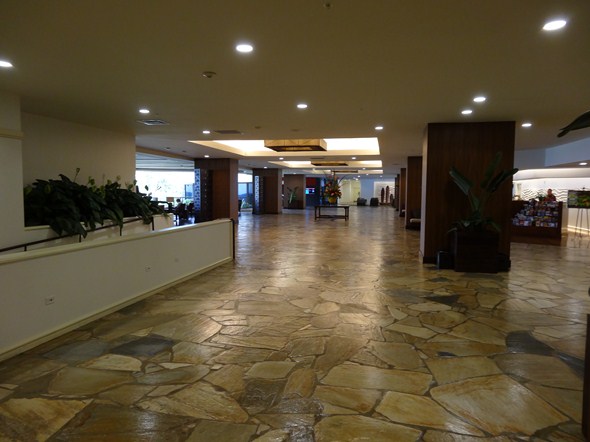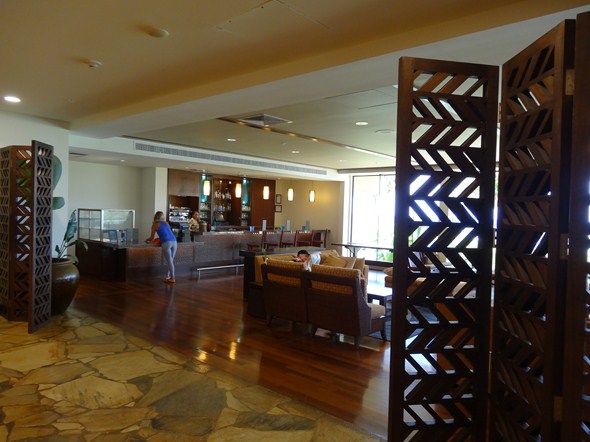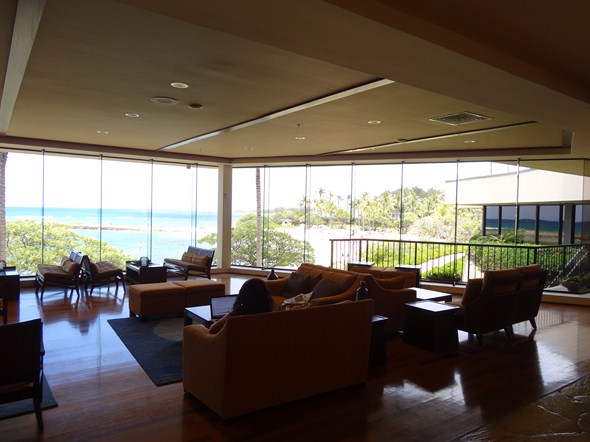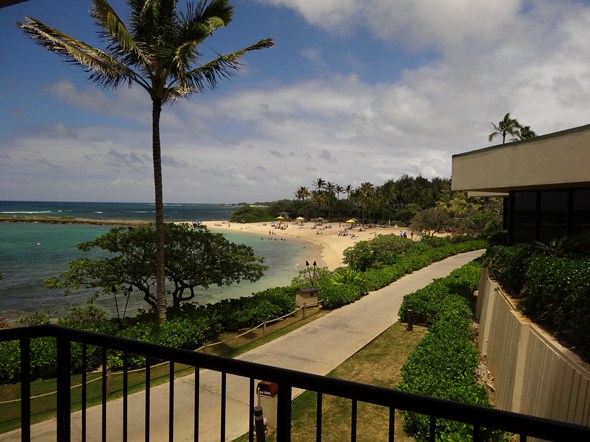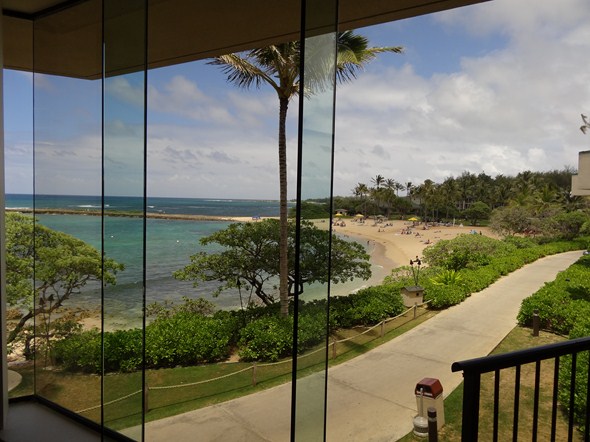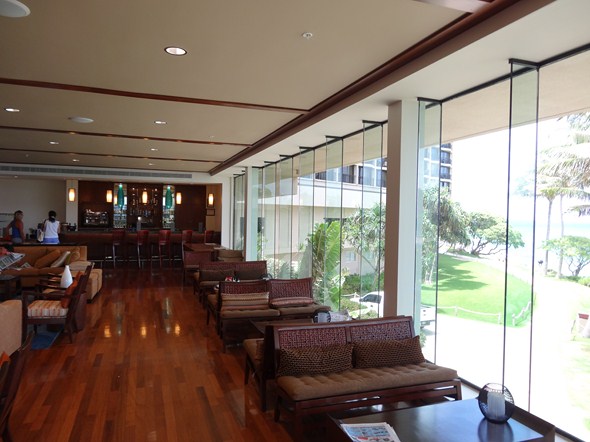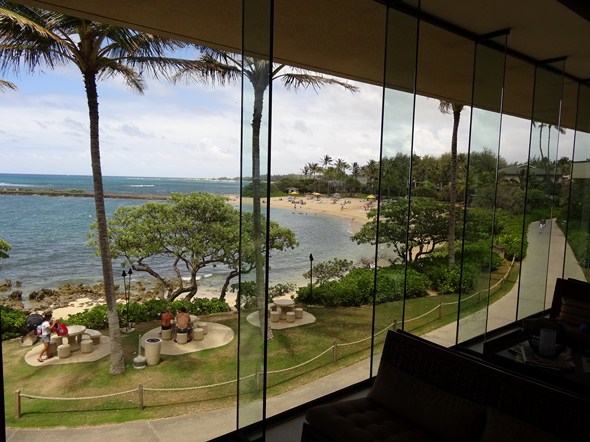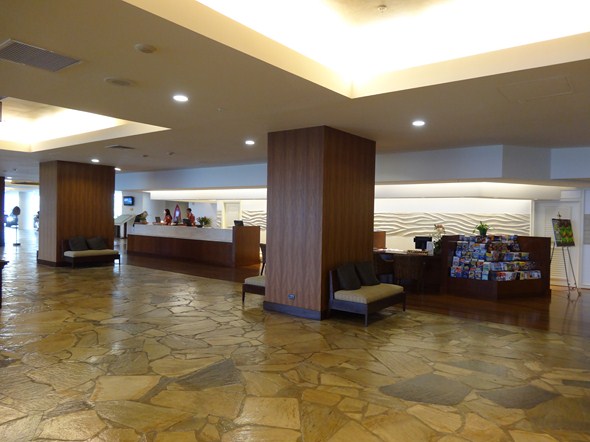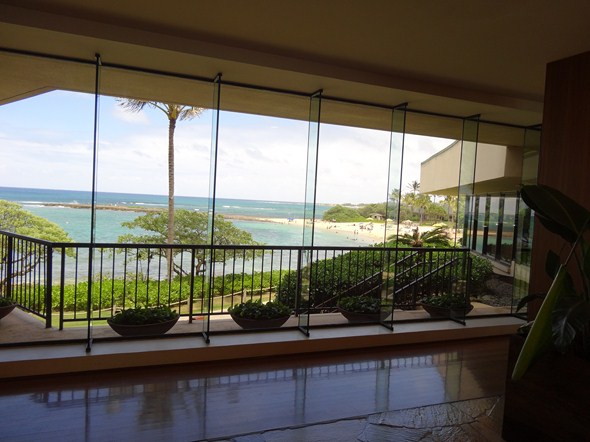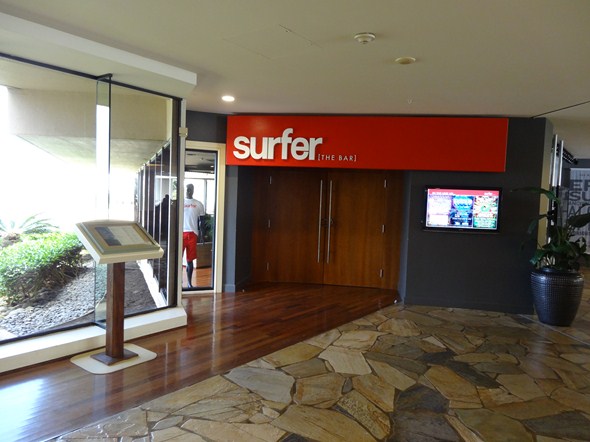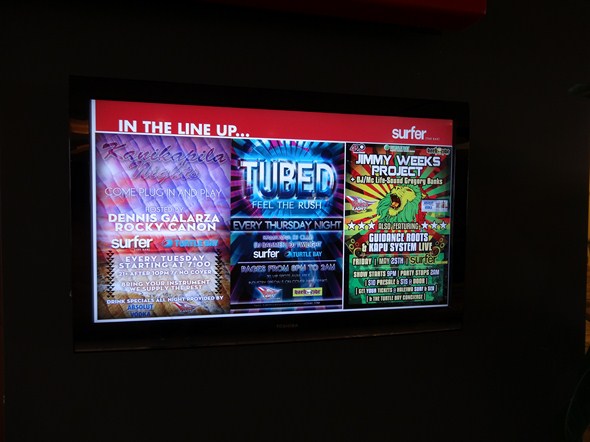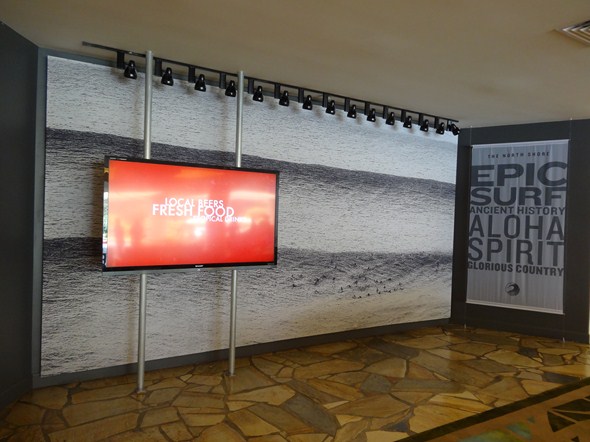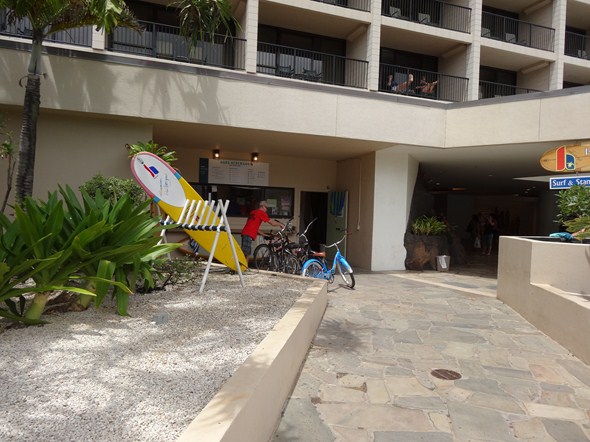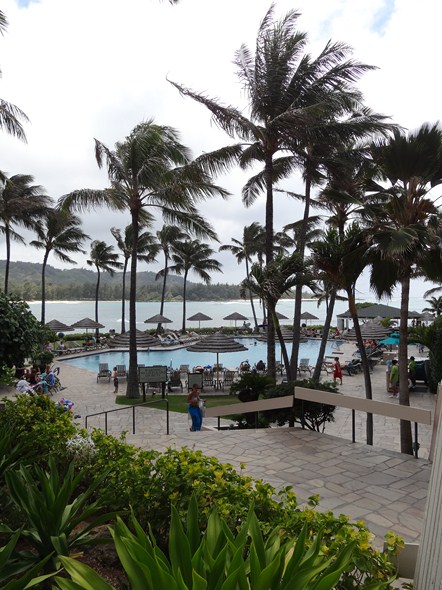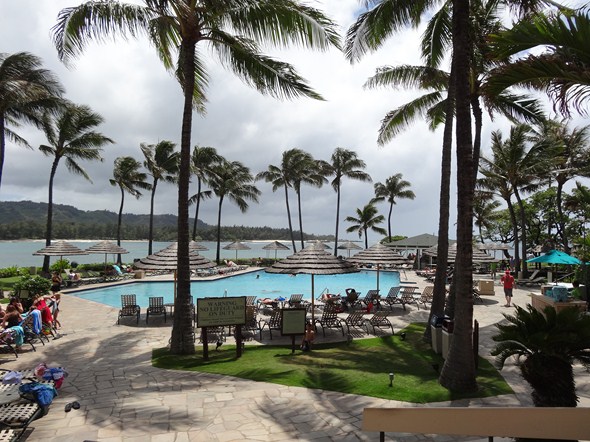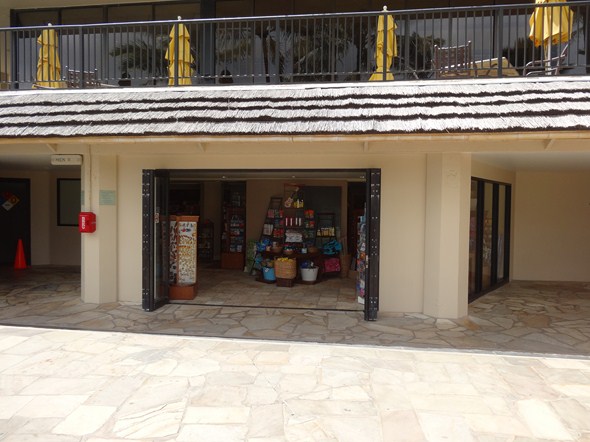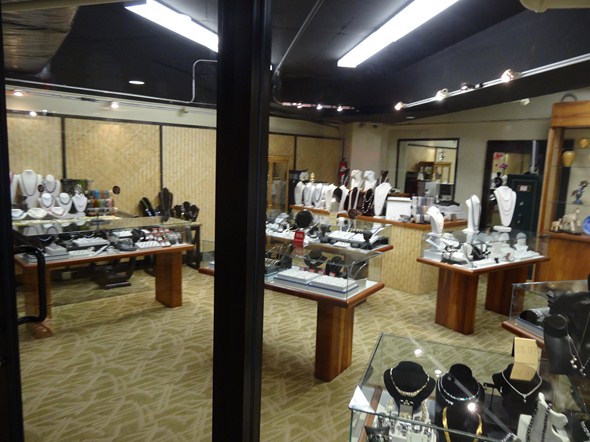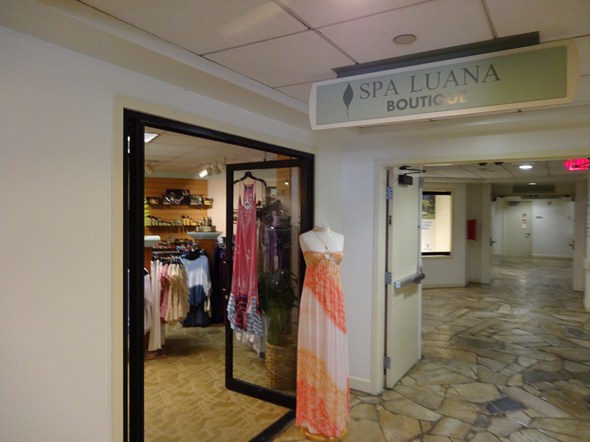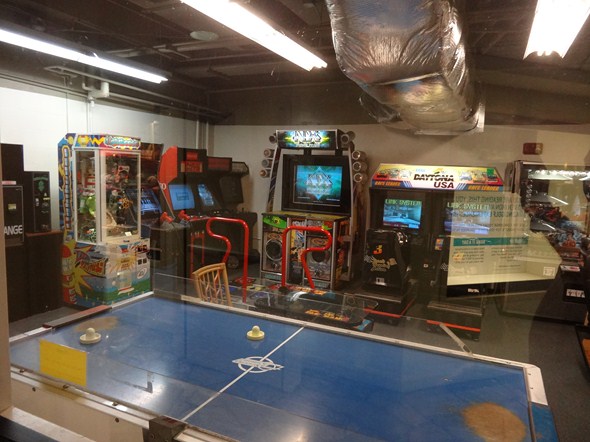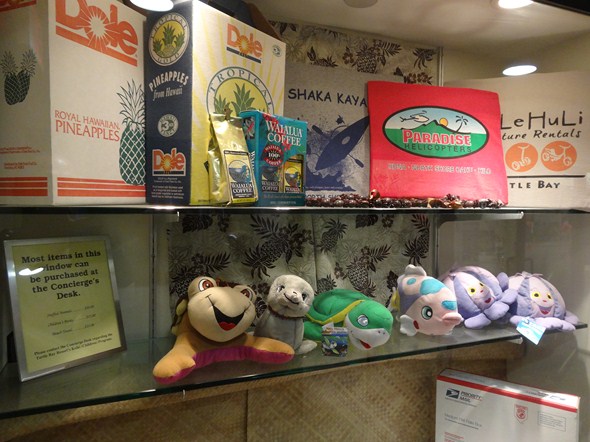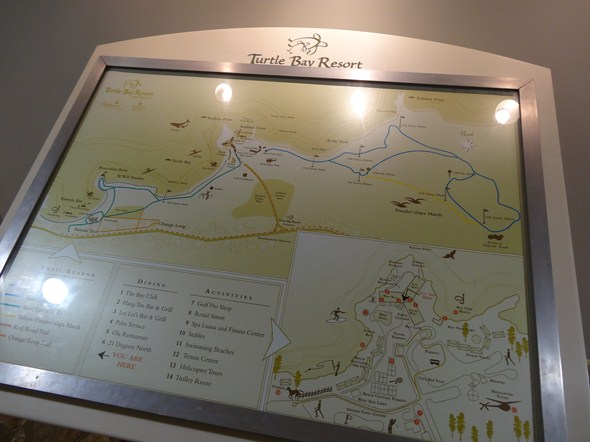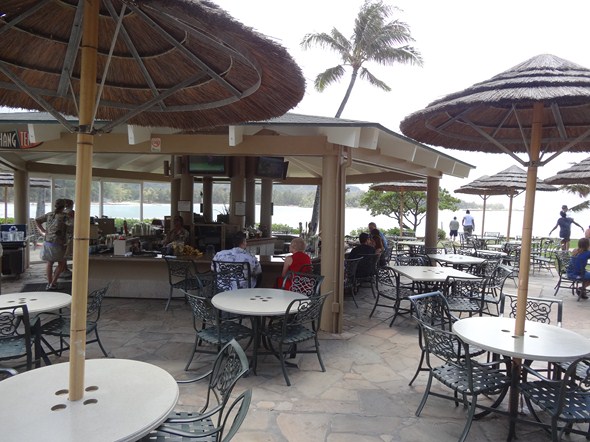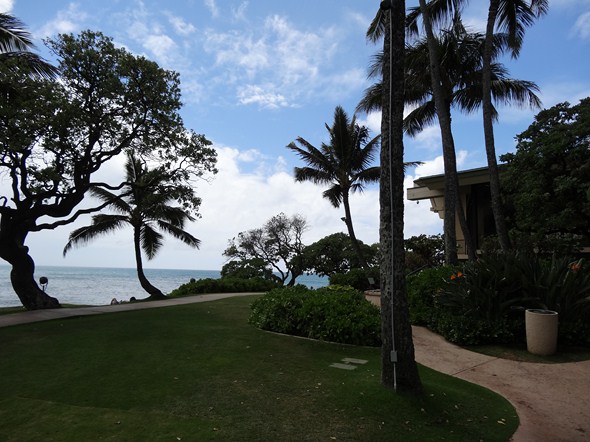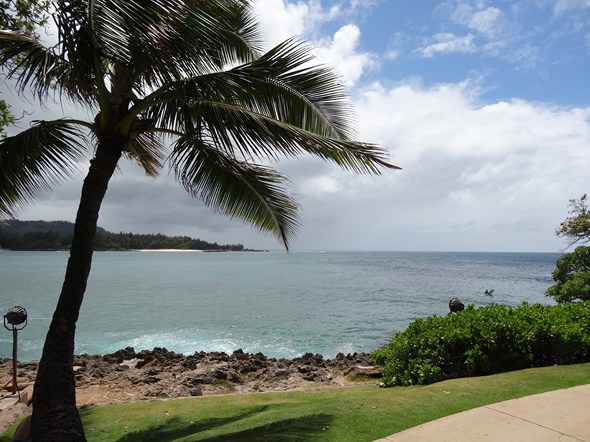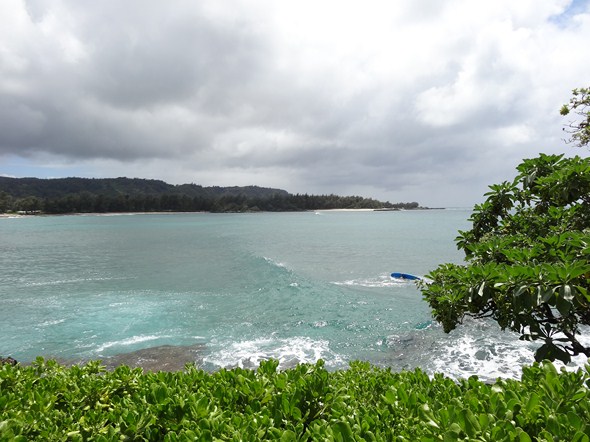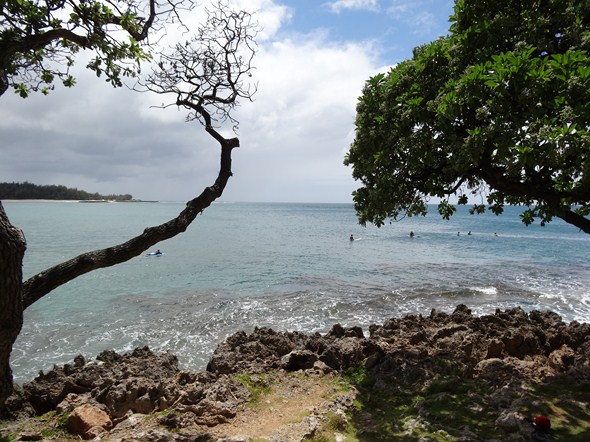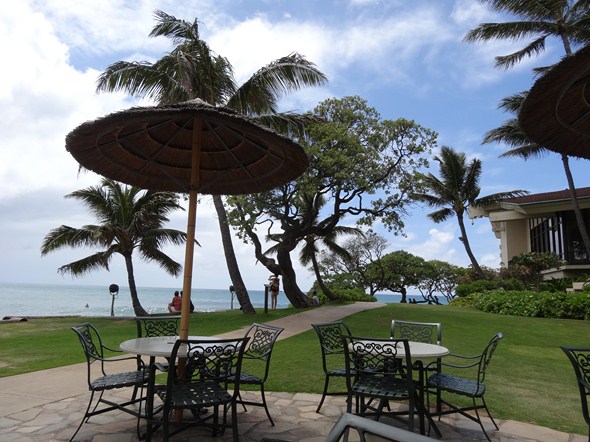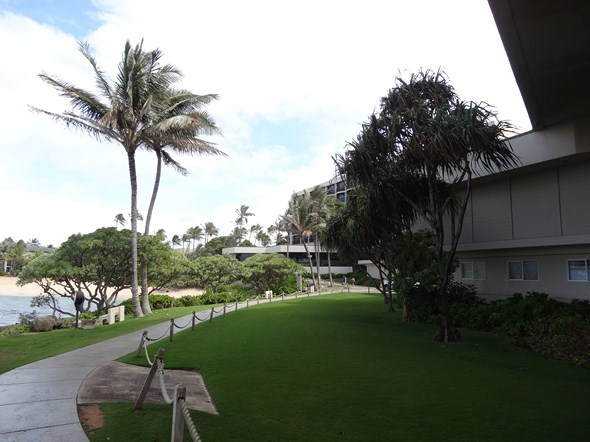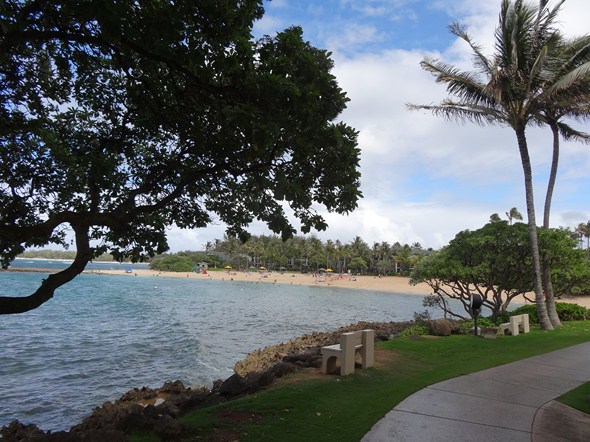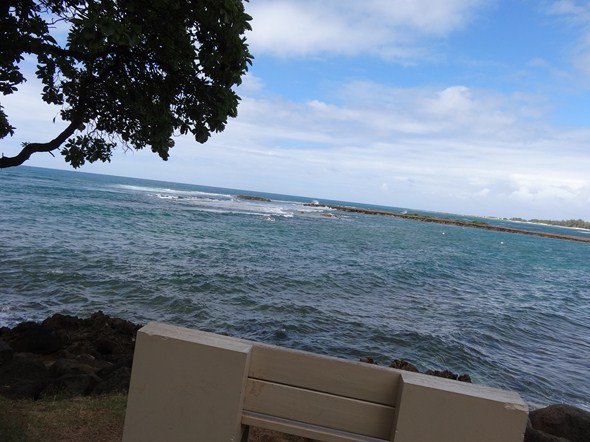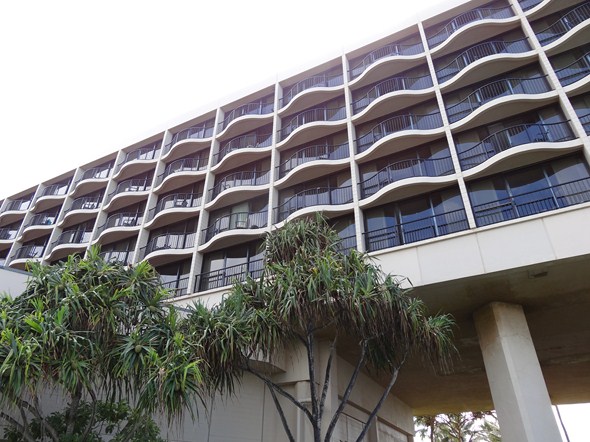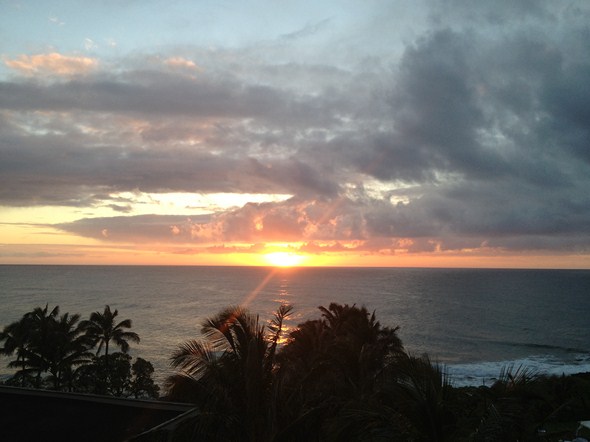 Jason DeBord