Because I do travel for some concert events, I thought it might be helpful to share my impressions and experiences staying at various hotels and resorts, and doing so will build on the "travel for concerts" theme of this website. This review is for the ARIA Resort & Casino in Las Vegas, during my recent Las Vegas Trip (April 2012).
Property: ARIA Resort & Casino
Location: Las Vegas, Nevada
Address: 3730 Las Vegas Boulevard South, Las Vegas, NV 89109
Phone: (866) 290-1244
Website: www.arialasvegas.com
Room Type/Class: Deluxe King Room
Date: April 15-17, 2012
TripAdvisor Page/Reviews: LINK
Booking Source: Hotwire
Overall Rating: 4.5/5
As explained in my review for the Trump International Hotel, where I stayed the night prior, I had not been to Las Vegas for many years, so as part of my planning, I wanted to stay at two different (newer) properties, since the Strip has changed quite a bit since my last visit.
It appeared that some event or events must have been going on, as rates at the larger Strip properties were higher than the norm or sold out for the dates I was going to be staying.
I ended up deciphering the Hotwire offerings through the very helpful website BetterBidding.com, and found that one on the northern part of the Strip was the Trump International Hotel and the one I was interested on the south part of the Strip was the Aria Resort & Casino. Since the events I had made arrangements for were south, I decided to try out the Trump just my first night flying in, and the ARIA the second and third nights, since it was right in the mix of my activities.
The ARIA is part of  "CityCenter", which included connections to other resorts/casinos, shopping, restaurants, etc.  So it is a great location.  It is also a really fantastic piece of architecture from the outside – very modern and cool.
It offers both self parking and valet parking, so I opted for self parking.  Note that if you have a lot of luggage, it is quite a trek through the casino part of the resort to get to the front desk (obviously they want you to see all of the gaming options!).
Special note… unlike most casinos, it actually smells really good walking through the ARIA – kind of a sweet smell.  Go figure.
Checking it was busy, but well organized (unlike check out, which I will explain further below, so YMMV).  While there were quite a few people checking in at that time, they had a facilitator guiding guests to different front desk attendants, which was extremely helpful.
There was nothing really remarkable to report on with check-in, so I made my way to the guest elevators (again, a bit of a walk).  I found in my stay that there is someone 24/7 standing at the entrance to the elevator checking keys (I guess this is related to some of those "what happens in Vegas, stays in Vegas activities" LOL).
The room itself was really nice.  Modern, and well-appointed, but not sterile and Ikea-like as was with Trump.  The ARIA room felt more livable and relaxing.  It also had a nice big window with really awesome views, especially considering I was in the cheapest level of room (as far as I know).  It it wasn't gold-tinted as I found with the room at the Trump, but "clear", which is much preferable.
There is no kitchenette, as there was at the Trump, but… there was an extremely packed refrigerator and snacks, etc. available for purchase.
The ARIA room also seemed to be really high tech (and more on that a bit further down too!); lots of buttons, automated opening and closing of the drapes, etc.
Like Trump, the ARIA offered both wireless (WiFi) and wired connections, but again, no ethernet cable provided (or so I thought).  Within ten minute of checking into my room, there was a knock at the door – an employee asking if he could check my mini-fridge – no problem.  I asked him about where I could pick up an ethernet cable, and he showed me that on top of the fridge was some kind of tech kit, which included an ethernet cable (and other stuff I had no use for)… for something like $20.  He actually offered to see if he could find me one, and came back with one (I tipped him); so that was really nice and helpful.  Internet was not as fast as Trump, but still quite fast wired.
Unlike the Trump, the ARIA is a full casino as well, and it seemed really nice.  I've never had any interest in gambling, so believe it or not over three and a half days, I did not gamble at all, but everything looked quite classy at the ARIA.  There are also a number of eating/restaurant options, several of which I tried and all were really nice.
So the first night I stayed there I had a concert and went back to my room to write my review, and was up until probably 5 am writing it after the gig, and then went to sleep.
So… imagine being in a pitch dark room, one hour into sleeping (after being up for a very, very long time), and being woken up by suddenly every light in the room coming on, the TV coming on at full blast volume, and the automated window coverings (loudly!) sweeping open with the morning sun blaring into your room…  I was next expecting the FBI to burst through the windows John McClane style, or maybe the front door opening with a marching band coming in…  LOL
Anyway, after remembering where I was, I figured out that there is a touch pad by the bed where you can program all kinds of things, including shocking yourself into consciousness in the morning… (or playing a prank on the next guest).  Obviously, housekeeping should do a better job of making sure their guests aren't pranked.  Thankfully, I don't have a heart condition or anything.  LOL
The only other real negative with my stay was checking out… obviously I had a flight to catch, and the front desk organization and staffing was completely opposite of my check-in experience… only three stations manned and lots of people standing in line – and no one facilitating the lines… so if you happen to get in line behind a guest who wants to make a hobby of talking to the front desk person (like me) you will stand there forever and watch other people have better luck in alternate lines.  I stood behind the one guest in front of me for 20 minutes, and finally told the woman that I had to catch a plane and just handed her my room keys, told her my name and room number, and left.
Having said all that, I realize that no stay is perfect and am actually a really going person, so none of those things were huge issues.  When I return to Vegas for future concert events to cover, I will definitely stay at the ARIA again.  It was nice, clean, great location, easy access to parking and the Strip, lots of eating options, and generally was a very comfortable place to stay.
Also worth noting is that the staff at the business center on the second floor were super helpful in printing some things out (no added cost), so that is a huge bonus to have that resource available.
Below are photos I took of the resort and the room I stayed in: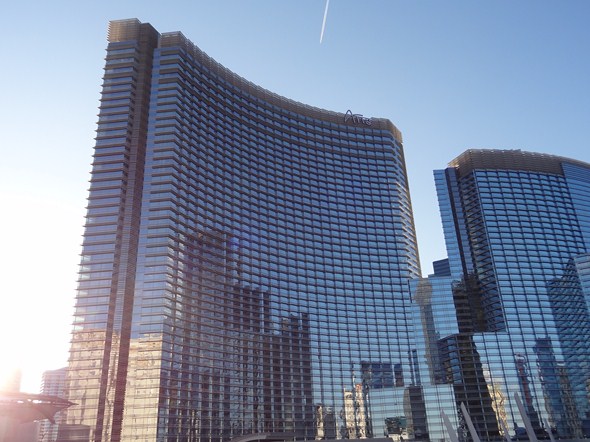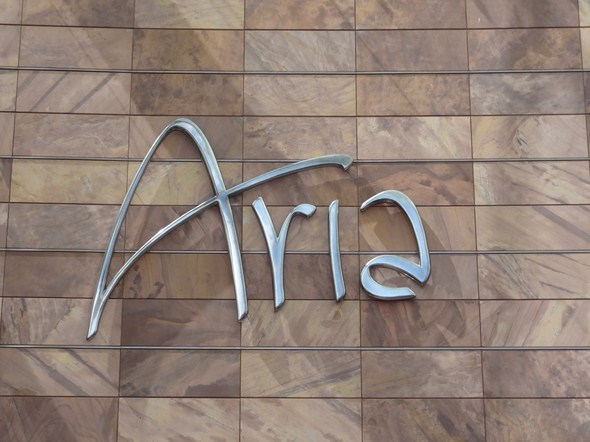 This is the pick-up/drop-off area outside of the resort lobby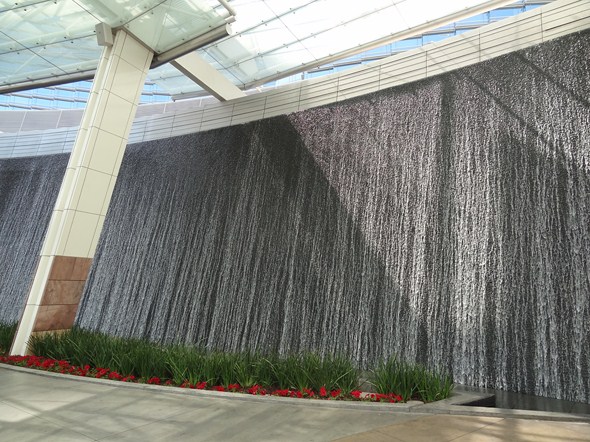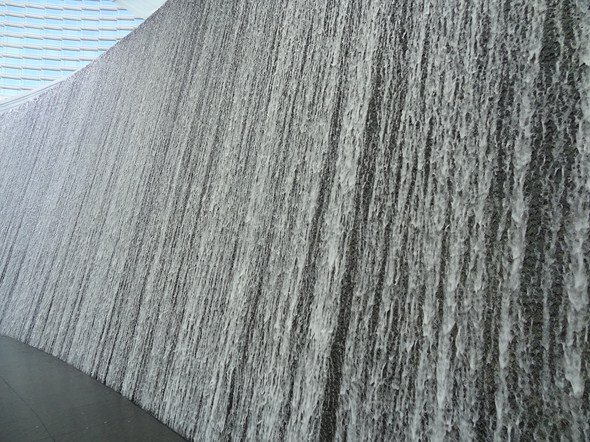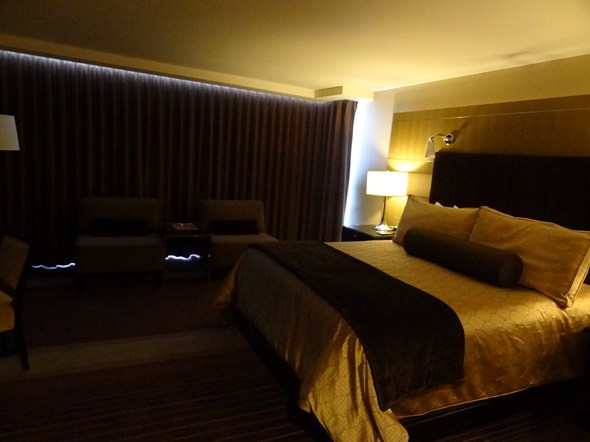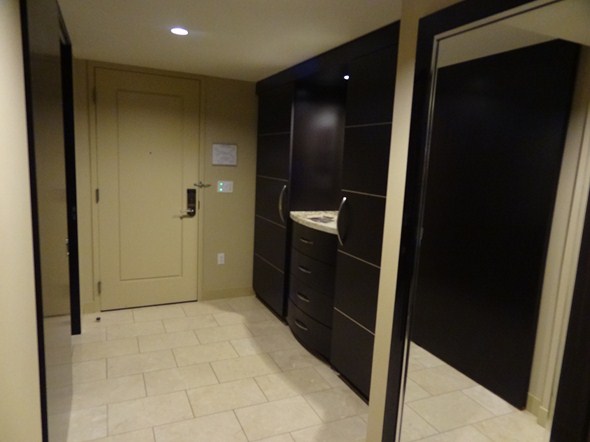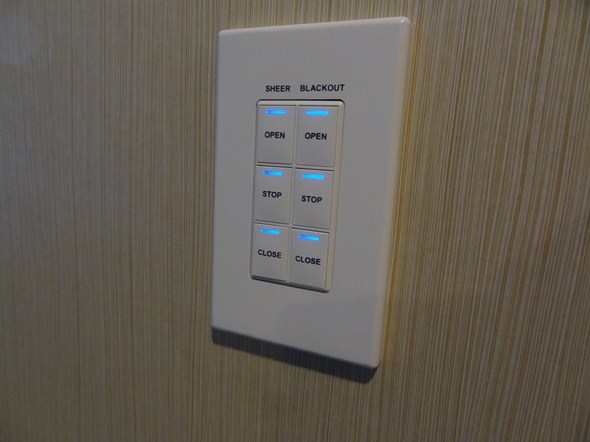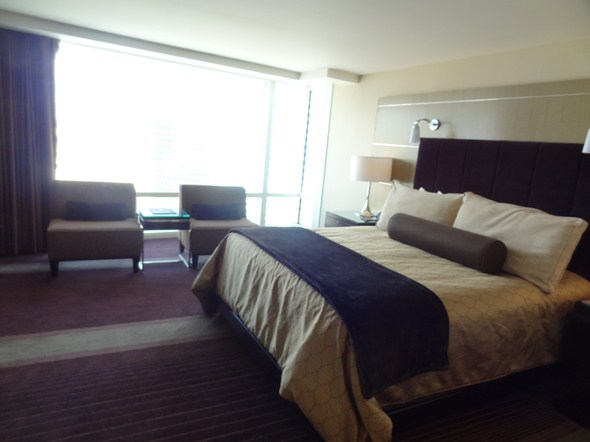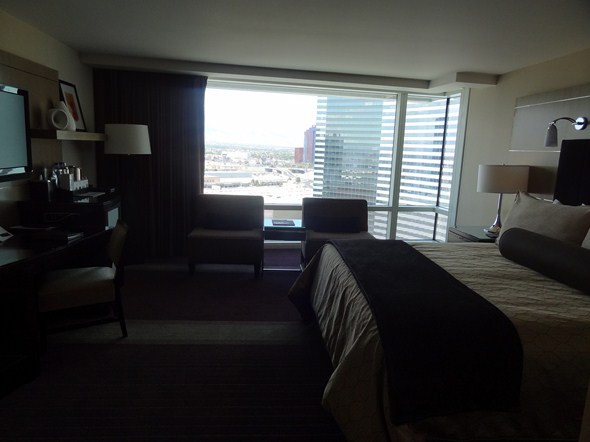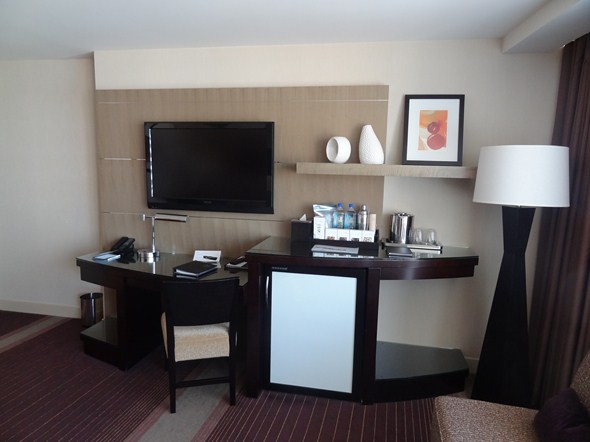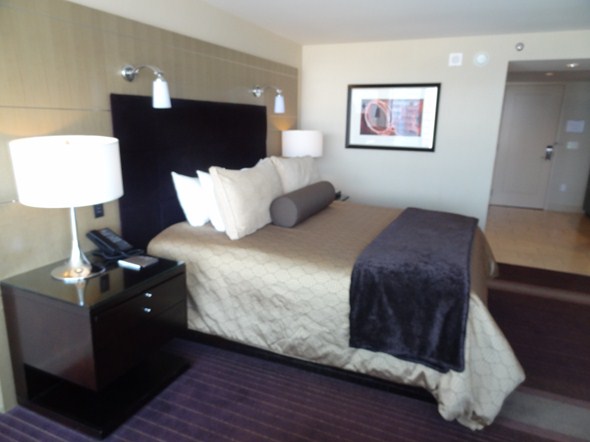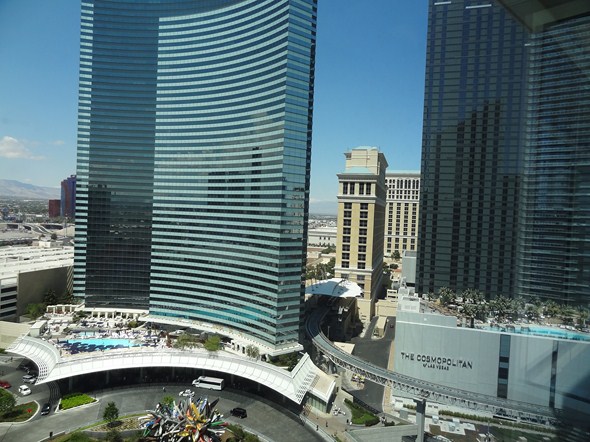 Actual views from room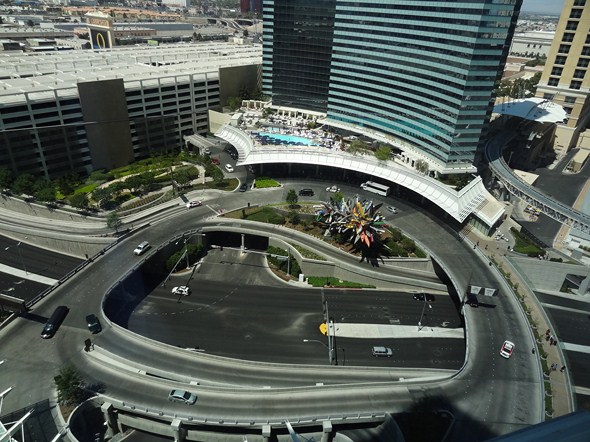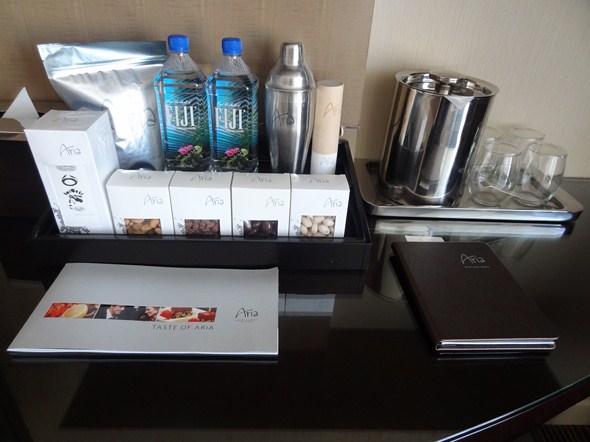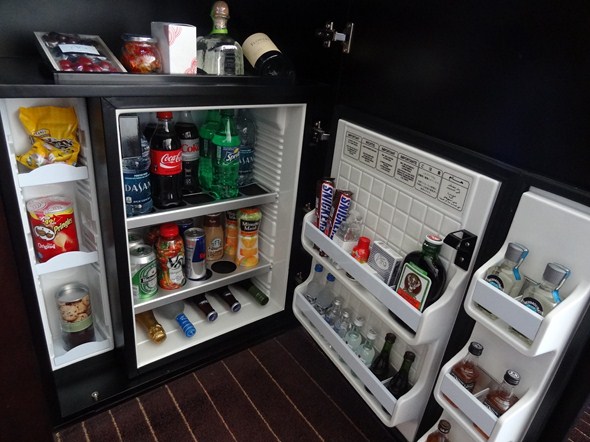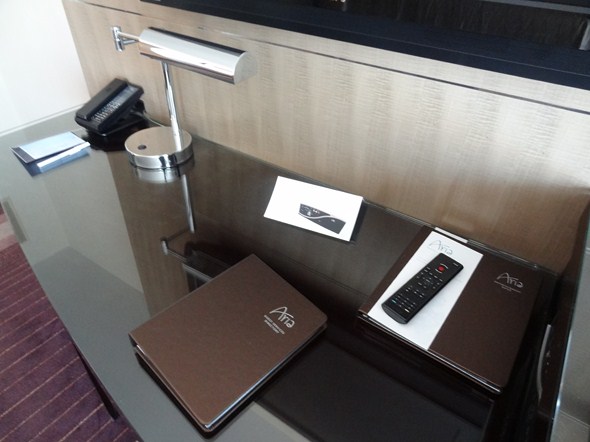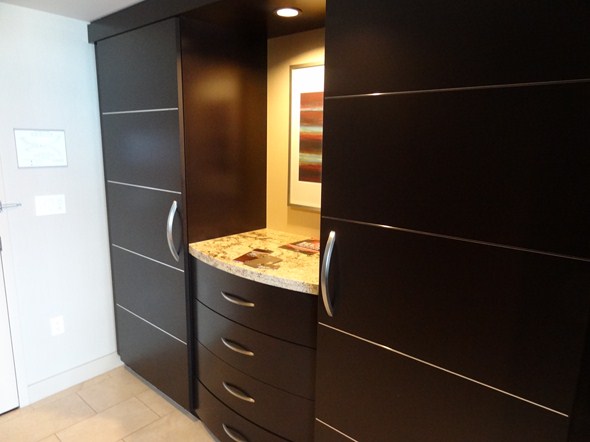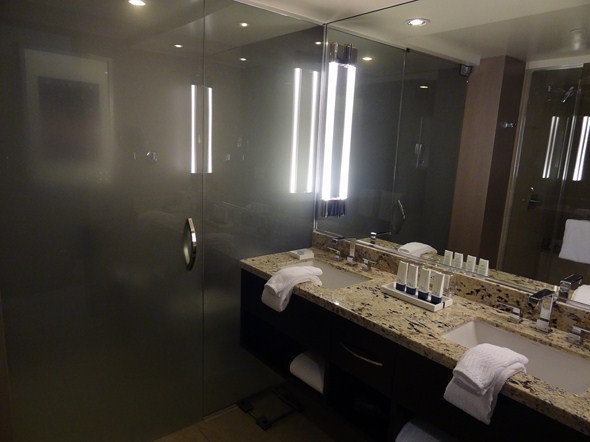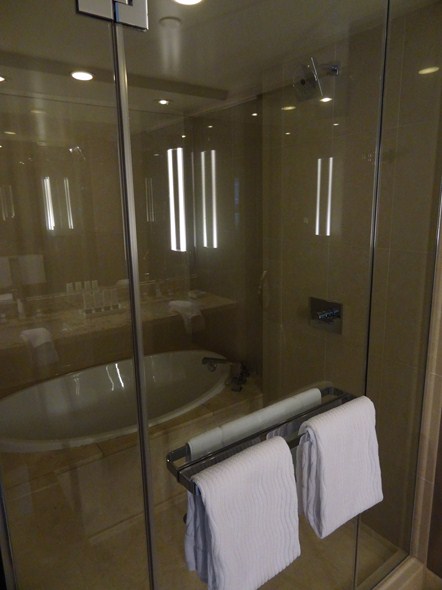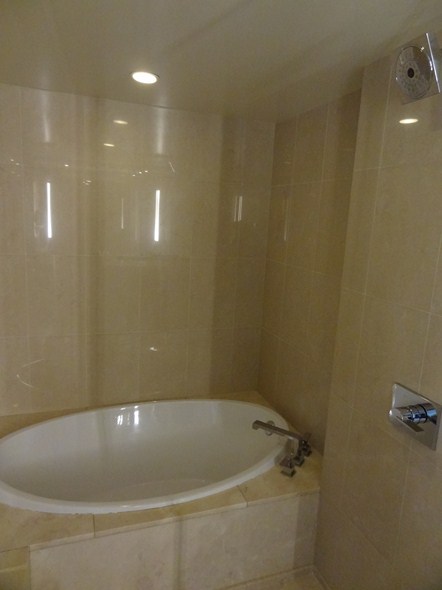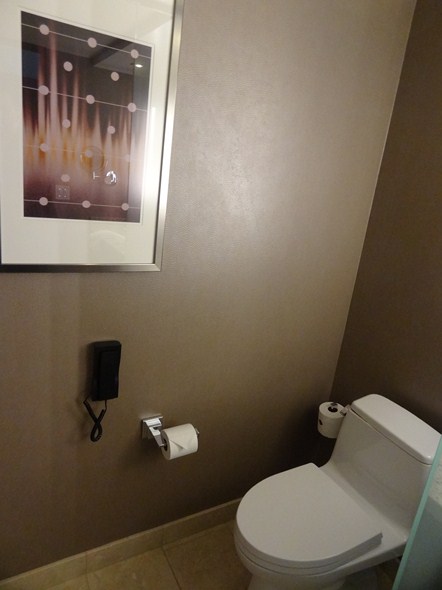 Actual night views from room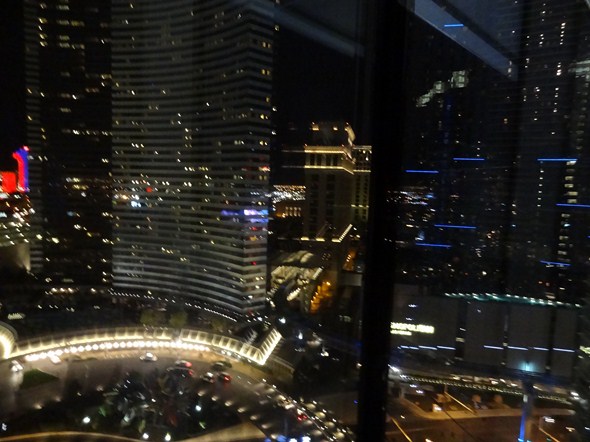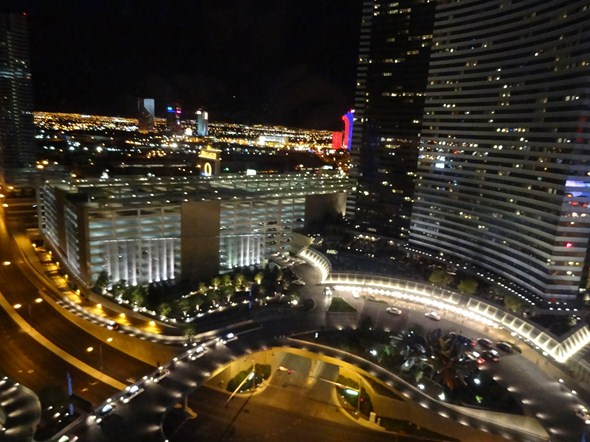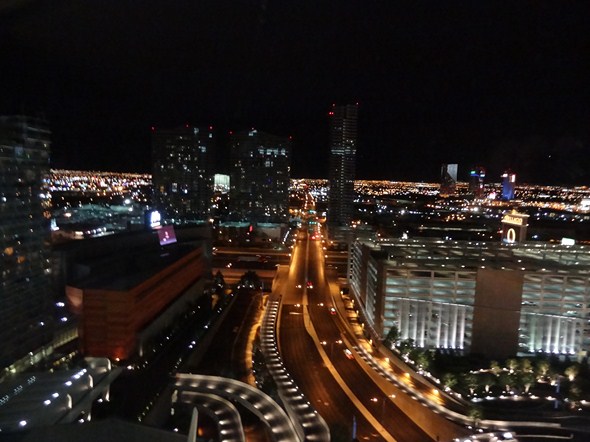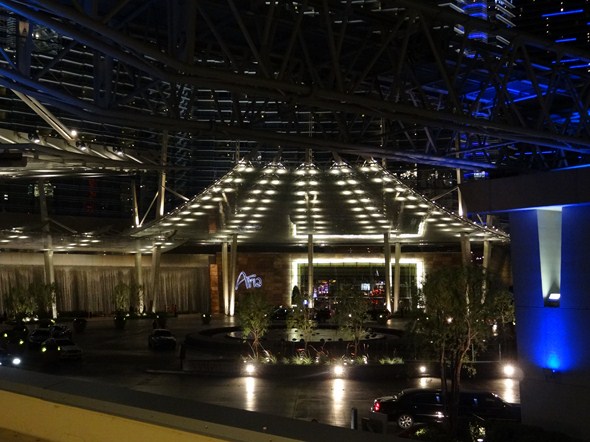 Pick-up/drop off area at night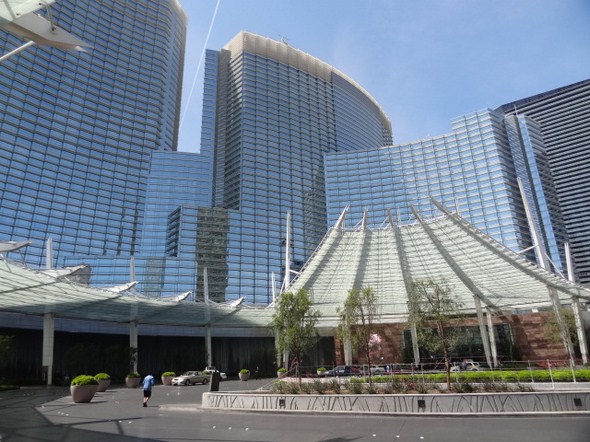 External views of resort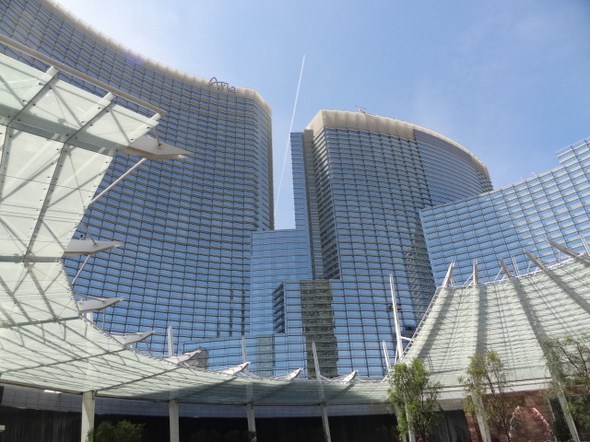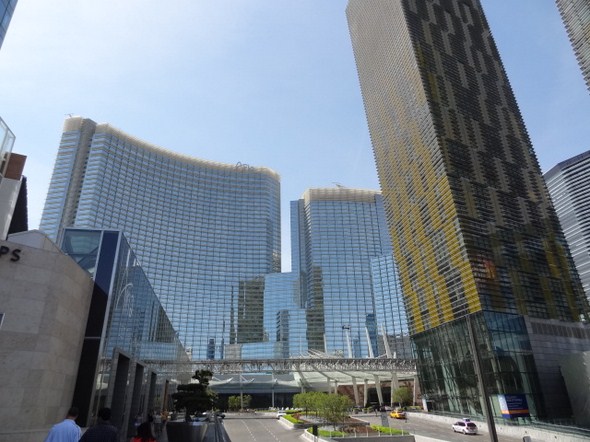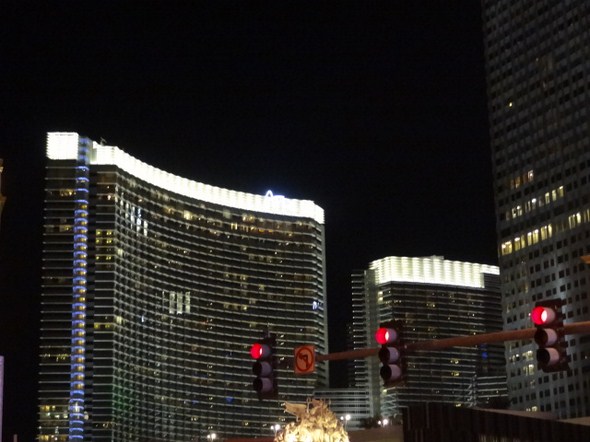 Jason DeBord