Bennie and the Jets, Rocket Man, I'm Still Standing, Tiny Dancer, Blue Eyes, Goodbye Yellow Brick Road, Sad Songs (Say So Much)… some of the best pop songs ever recorded.  This is an easy concert for me to preface, as Sir Elton John needs no introduction – he is a genuine legend in music.  His work is universal and timeless.  And having a chance to experience a performance of many of his greatest hits is indeed an honor.
Who: Elton John
Venue: The Colosseum at Caesar's Palace
Where: Las Vegas, Nevada
When: April 15, 2012
Seating: Rear Orchestra, Row A, Seat 203  (front row, second floor section, far stage right)
Tonight, I had the privilege of attending Elton John's "The Million Dollar Piano" residency show at The Colosseum, which began late last year and is currently scheduled to run 41 performances through this time next year.
More than a concert, it is a retrospective of important events in his life, as they intersect with his work and classic song catalog.
My expectation is with these sorts of residency shows is that the artist may sort of "phone it in", and was quite impressed that with Sir Elton John, quite the opposite is true.  While obviously the show is very tight with it's production, Elton John is truly a performer and, I think, revels in it.  As such, it all felt quite fresh and unique to our experience, as he spoke with the audience in-between songs, providing history, context, and emotion.  I thought it was particularly sweet that he dedicated one of the songs to a small girl sitting right below his position at piano.
Additionally, he performed at the highest of levels – the quality of his voice, emotion poured into each song, each line, and some unbelievable piano playing… left me wondering if some of that theoretical $1 million dollars spent on the Yamaha instrument was making it flame retardant from the absolute pounding the keys took in some of the songs.
Backing up a little, I'd never seen any show at the Colosseum, and it is quite grand (as are a lot of things in Vegas); most importantly, the acoustics were incredible – probably the most impressive event I've been to on that level – just mind-blowing sound quality and control.  Paired with a legend such at Elton John, and powered by his passion for his music and sharing it with fans – this made for a highly memorable evening, and I will be sure to recommend to friends and family that this is a show that is a must, if you can make it to Vegas.
So what is the story with the title of the show, The Million Dollar Piano?  I don't know… it kind of made me think it is the offspring of K.I.T.T. from Knight Rider and the Enterprise computer from Star Trek…  During the show, it is quite a spectacle visually, displaying different colors, videos, and effects, matching and/or in conjunction with the rest of the stage production.  On a technical level, per the awesome program (more on that later), it is "a highly modified, hand-assembled Yamaha CFIIIS, a top-of-the-line nine-foot concert grand…"  it goes on and on, but you get the idea – it is a very expensive, highly custom piano.  It is all quite interesting though, and they claim that it actually cost $1.3 million dollars.
In addition to the hardware, the show also involved quite an impressive group of additional musical artists, who collectively blew the roof off the Colosseum.  Elton John seems to have much love for them as well, and I really enjoyed watching him hive five each of them at the end of the gig.  They really played all of the songs beautifully, and again, the quality of the venue's sound system is unsurpassed, and all this brings us back to the music…
The setlist:
The Bitch Is Back
Bennie And The Jets
Rocket Man
Levon
Tiny Dancer
Your Song
Mona Lisas And Mad Hatters
Better Off Dead
Indian Sunset
Blue Eyes
Goodbye Yellow Brick Road
I Guess That's Why They Call It The Blues
Philadelphia Freedom
Don't Let The Sun Go Down On Me
Hey Ahab
I'm Still Standing
Crocodile Rock
Saturday Night's Alright (For Fighting)
Circle Of Life
Fantastic collection of songs – just one hit after another, with a show clocking in at around two hours (longer than most current pop and rock acts play).
Of course, the most interesting story was his recounting of writing "Your Song", and how that changed his life forever.
On a personal level, I grew up with so much of this music, really from birth on, so I have a real, deep-rooted connection with many of these songs, and sitting in his audience while he played them live, and transporting me back in time to some of my own personal memories and feelings was an amazing experience.
His manner of explaining some of the history and genesis of these songs also, consequently, gave me (and I'm sure others in the audience) a direct personal connection with Elton John.  And again, this is why I am such a huge, huge proponent and advocate for going to live concerts of favorite artists – it is really an unparalleled experience that you have to dive into in order to fully understand and appreciate it.
In any event, this show offered it all, and did so with much spectacle (as one would expect in Vegas – but the production value is stellar, save for some of the video sequences playing in the background, which are kind of dated by today's standards, but that is fairly inconsequential).
Some lucky attendees up front in the first half dozen or so rows in the center-left orchestra seats got to go up on stage with the band for one of the final songs – awesome opportunity for them, and really illustrates Elton John's love for his fans, that this has been incorporated into the show.
One last note on production… the souvenir program for the show is outstanding – one of the best I've ever seen.  If you are a fan and can't make the show, I would recommend at least getting the program (sold for $30).  The photos of course blow away everything I'm sharing below from my own photography, and it is filled cover to cover with written content as well.  Highest recommendation.
As we in the audience were told over and over not to shoot video, I did not, but I did take still photos, which I've shared below.  To give a sense of the performance, below is an official trailer for it from Yamaha:
Below are my photos: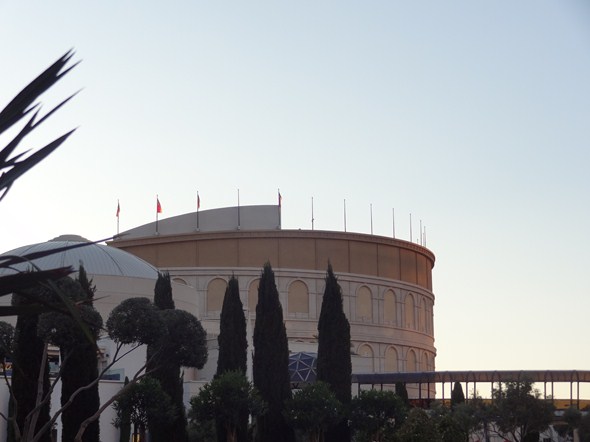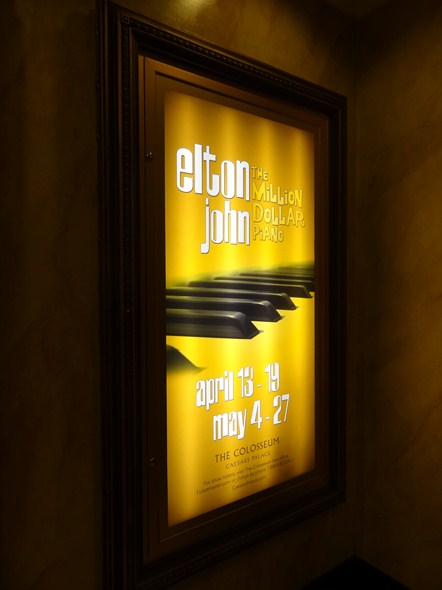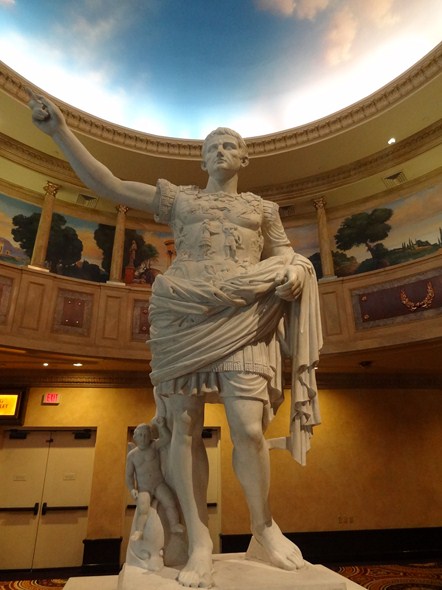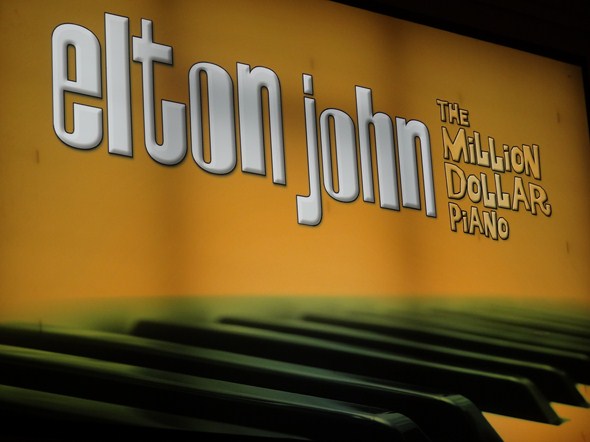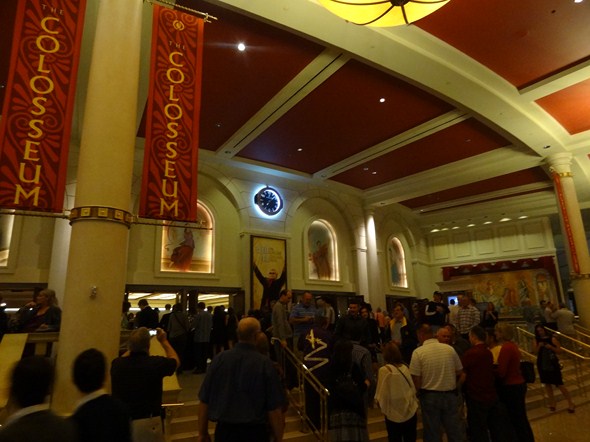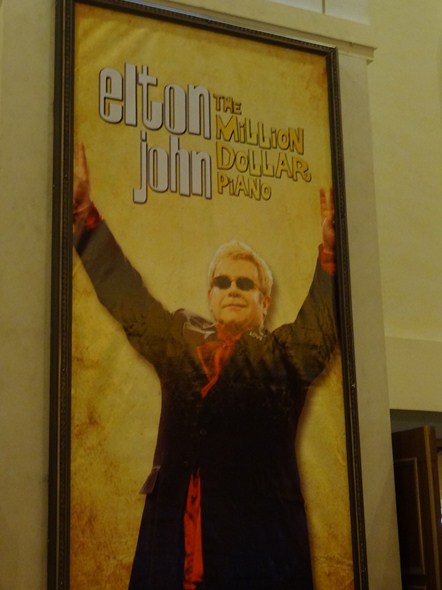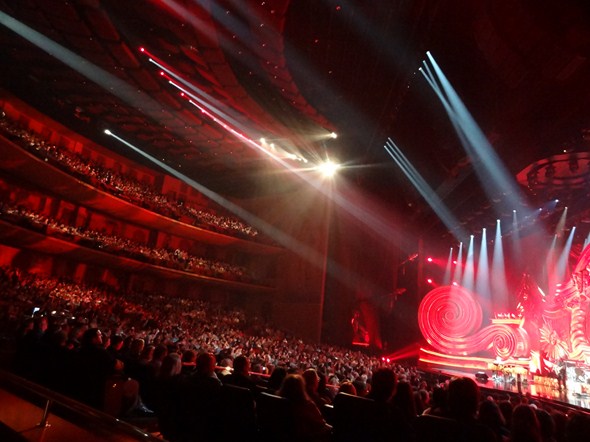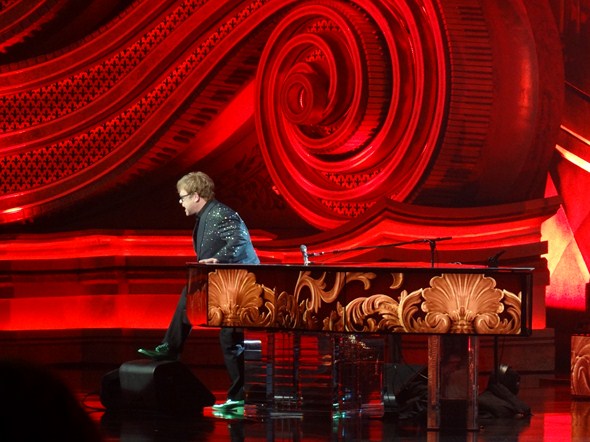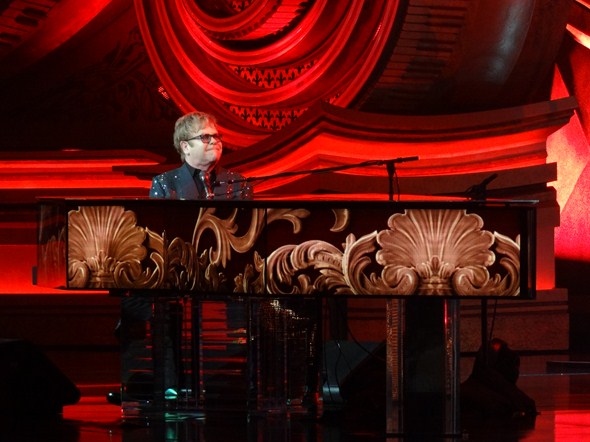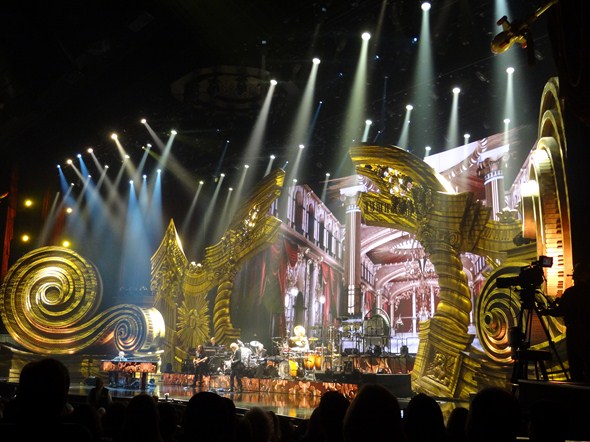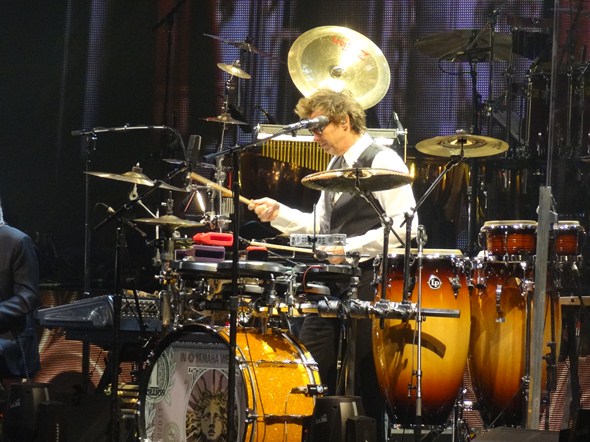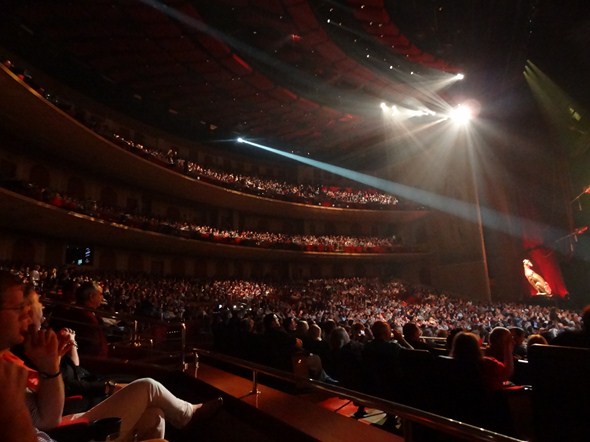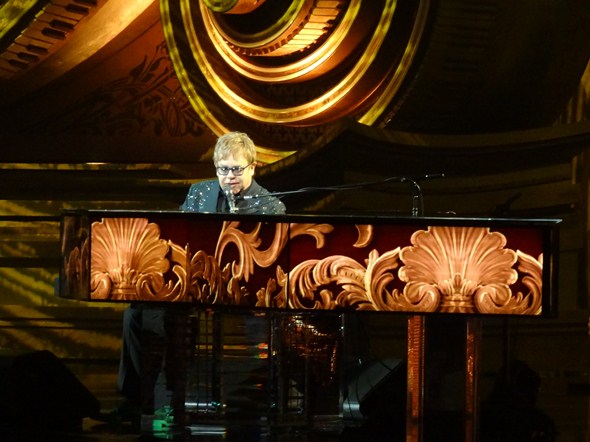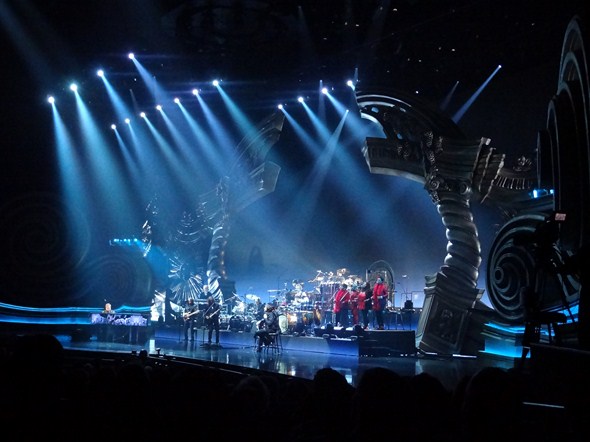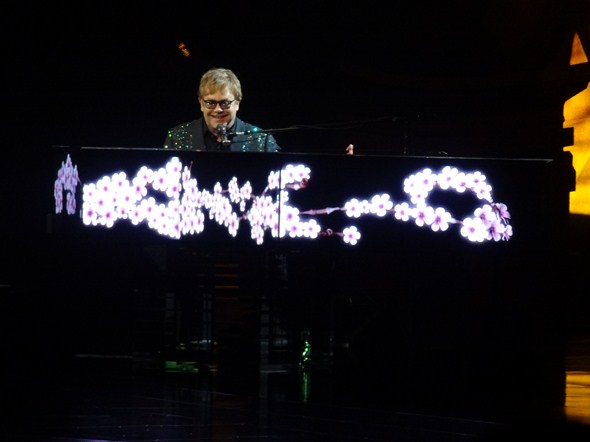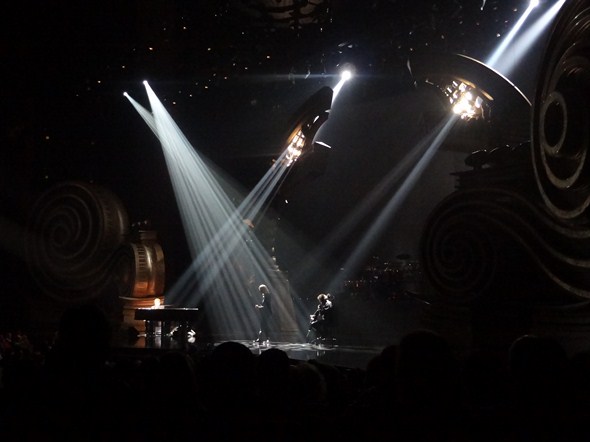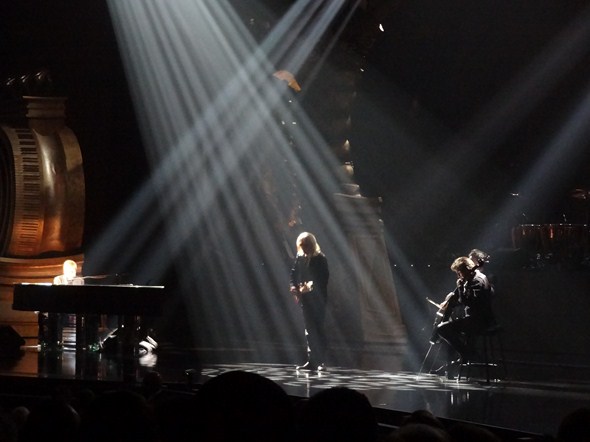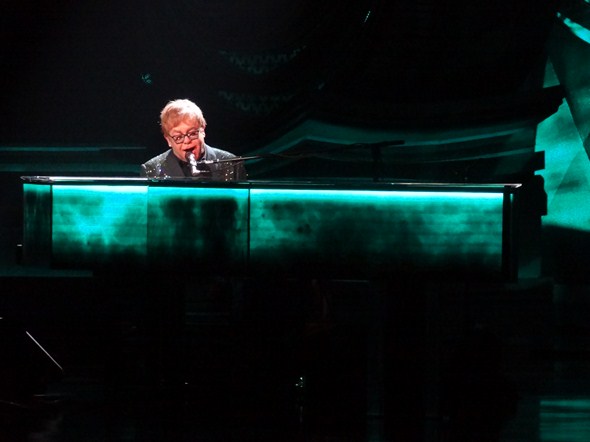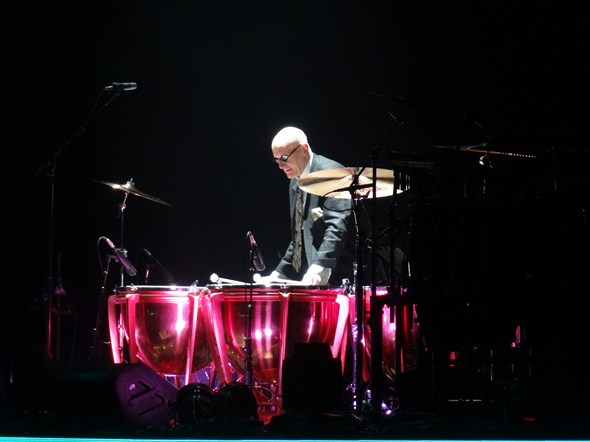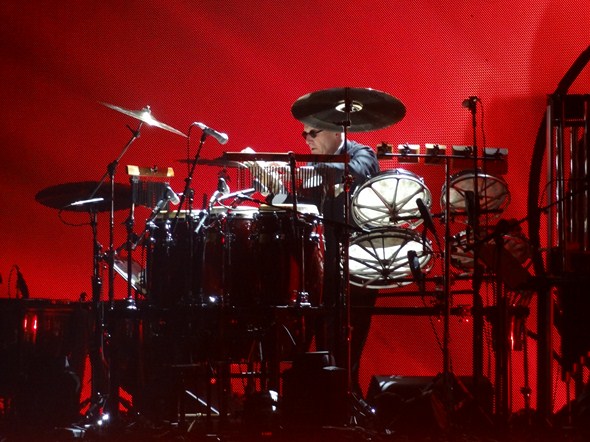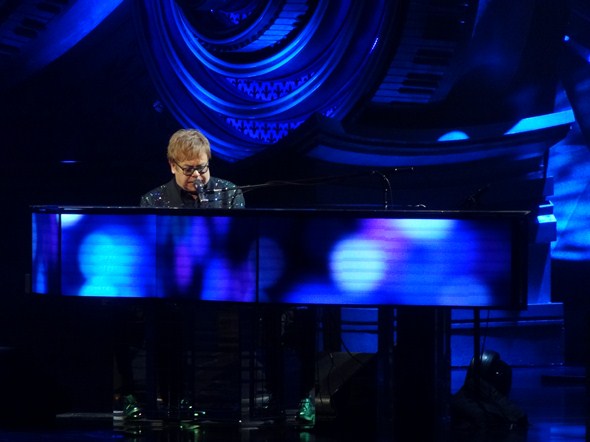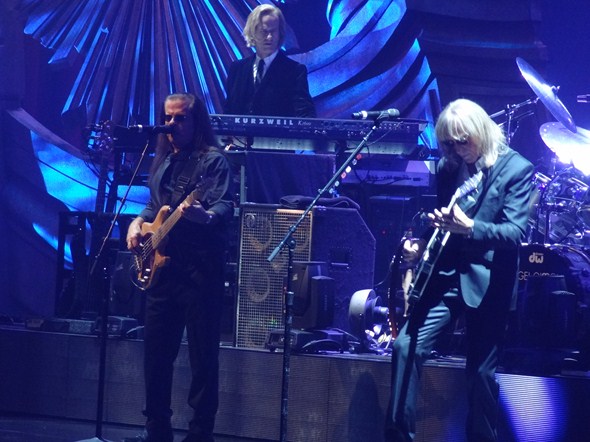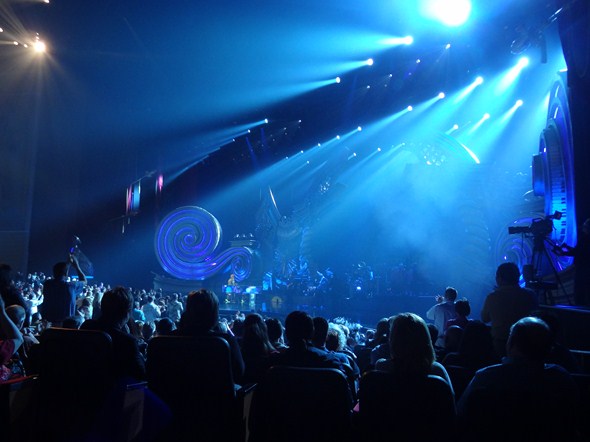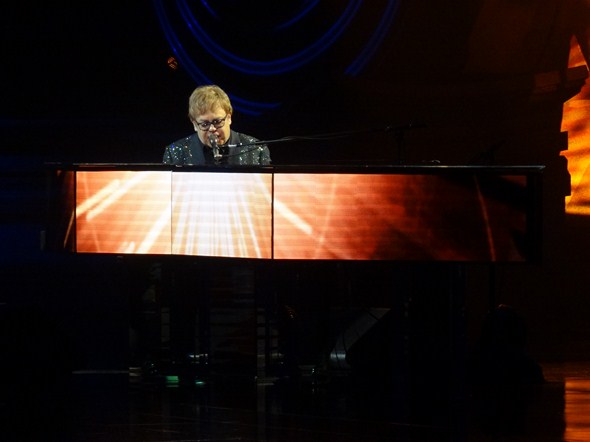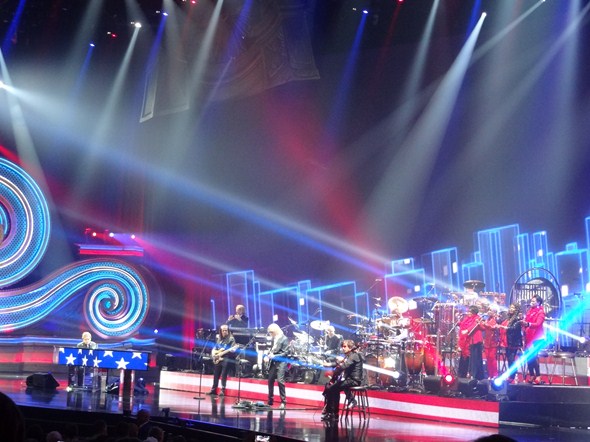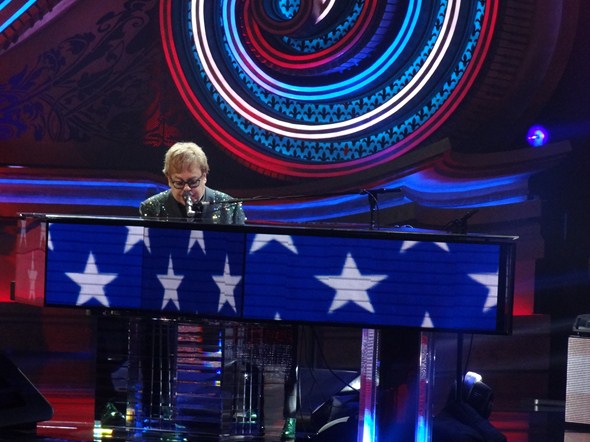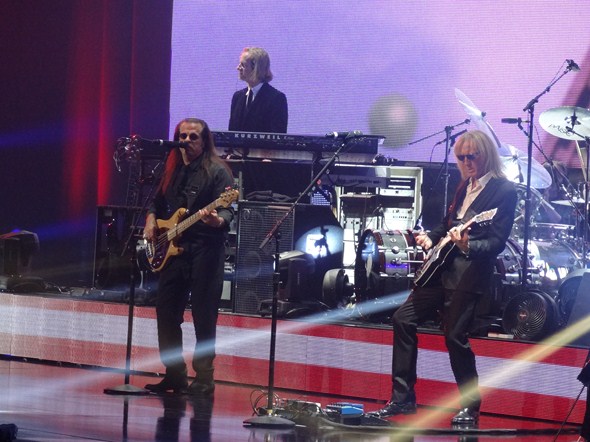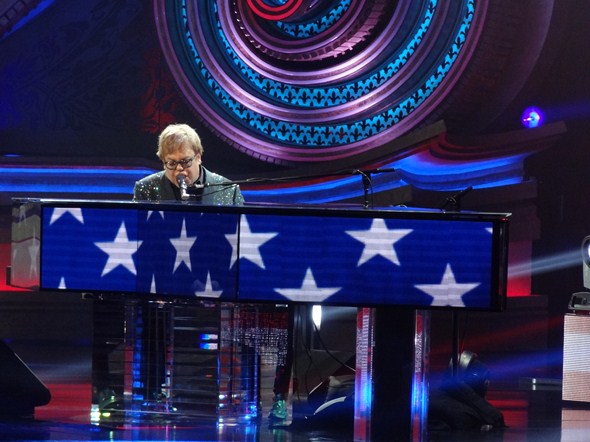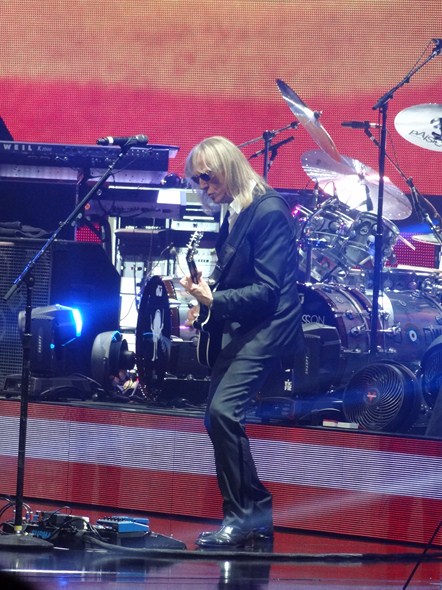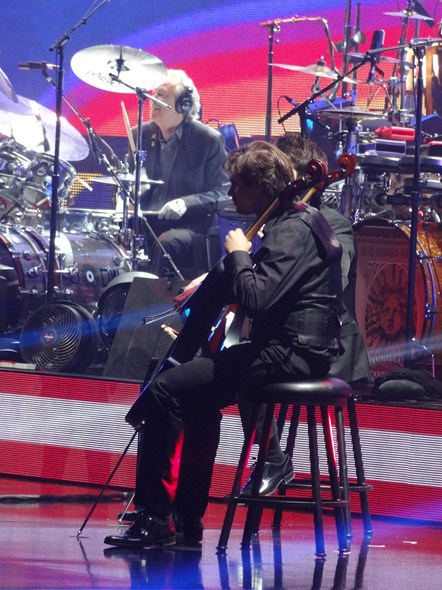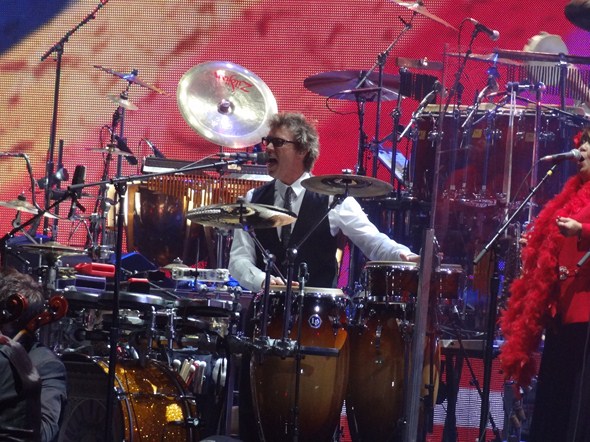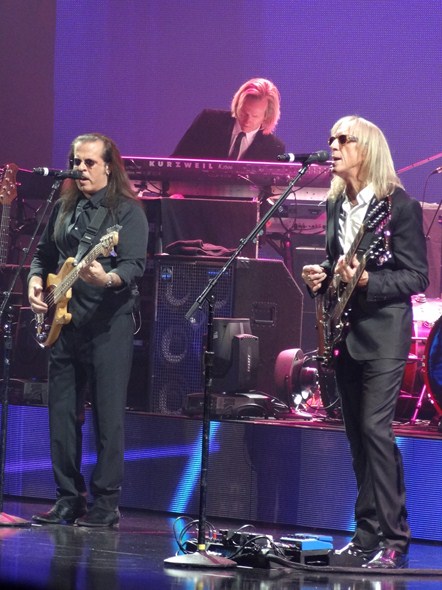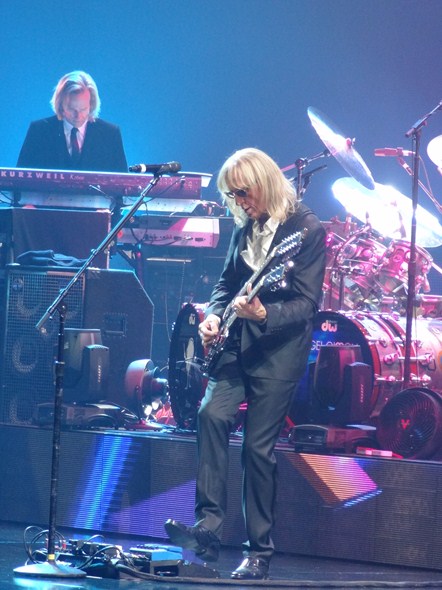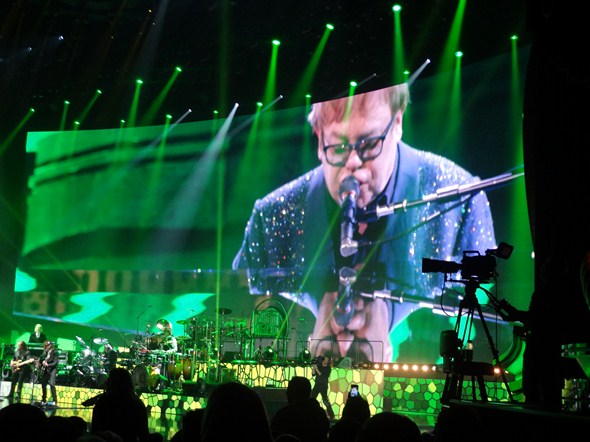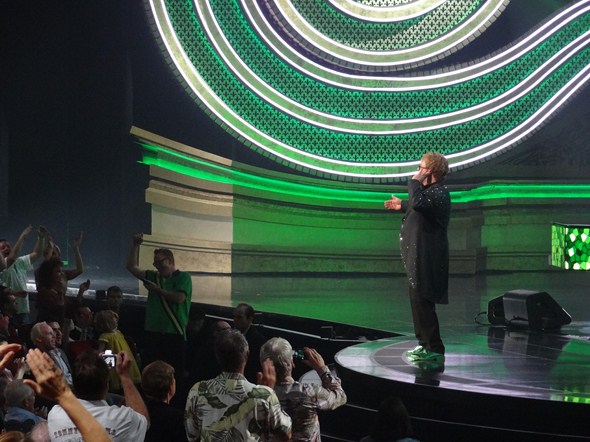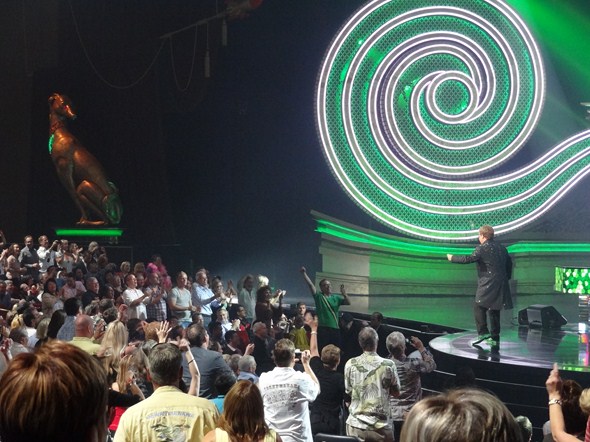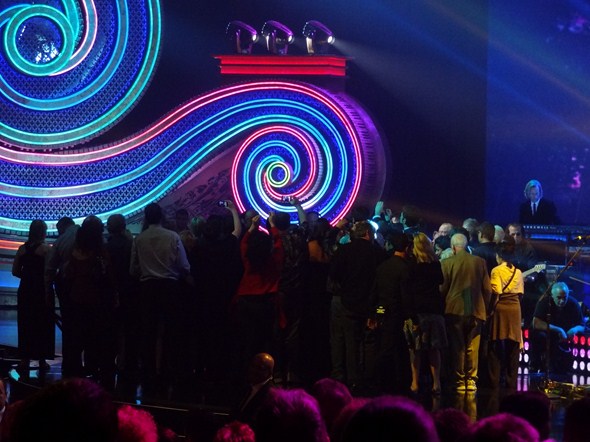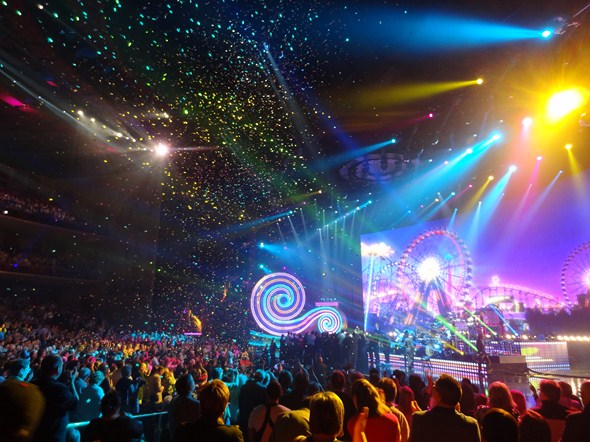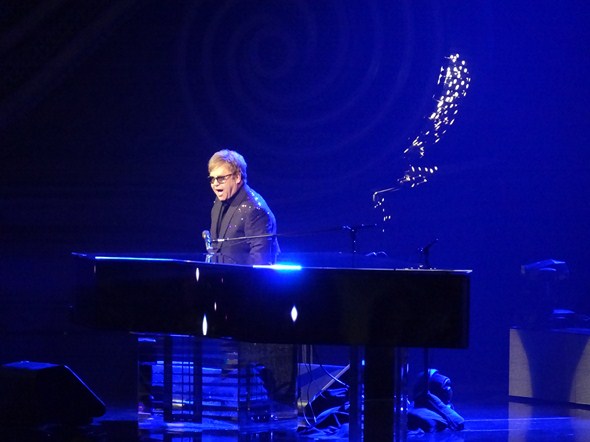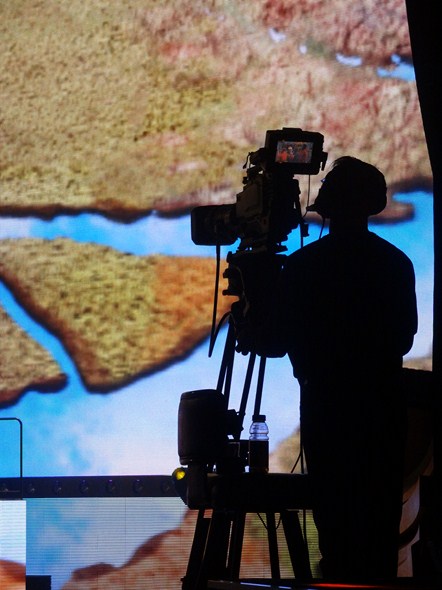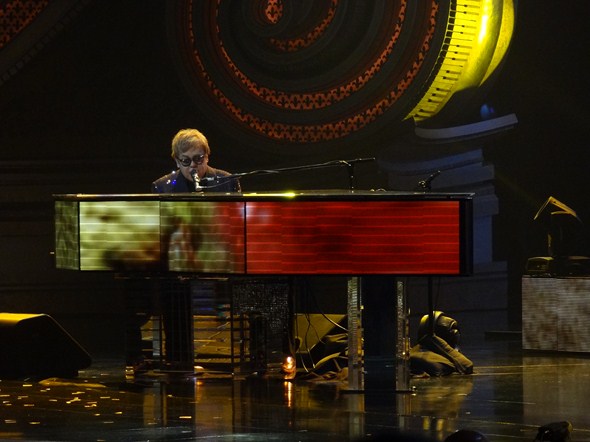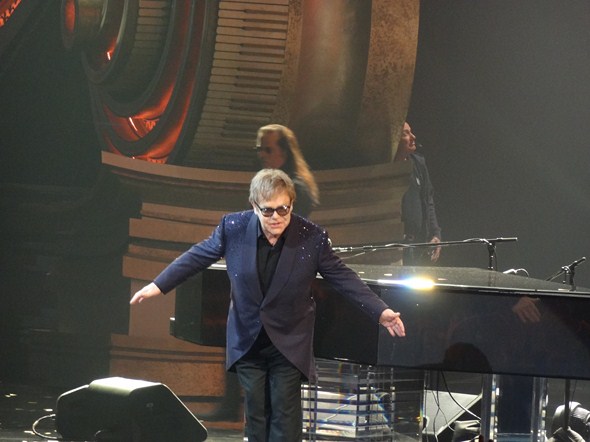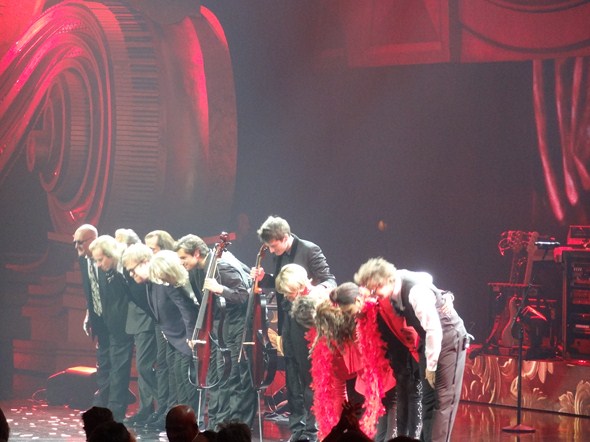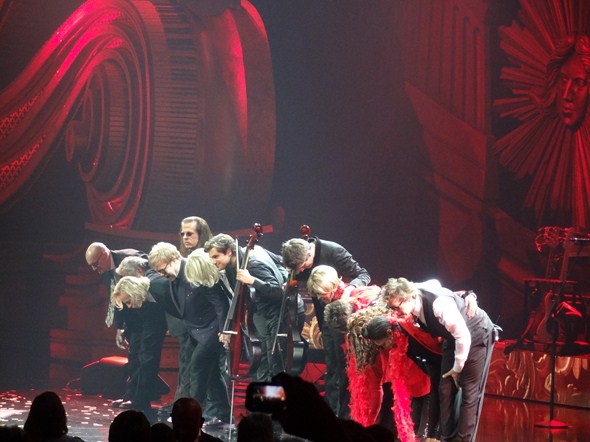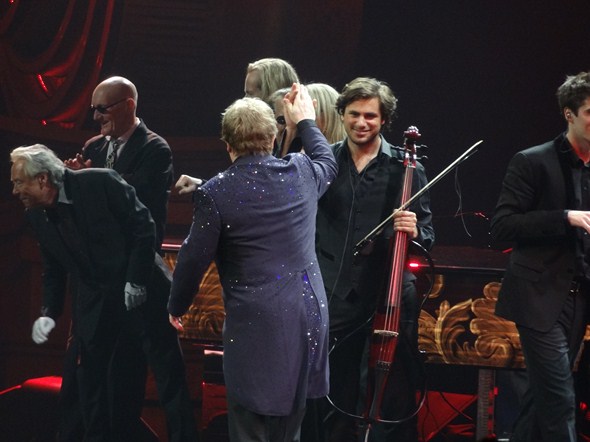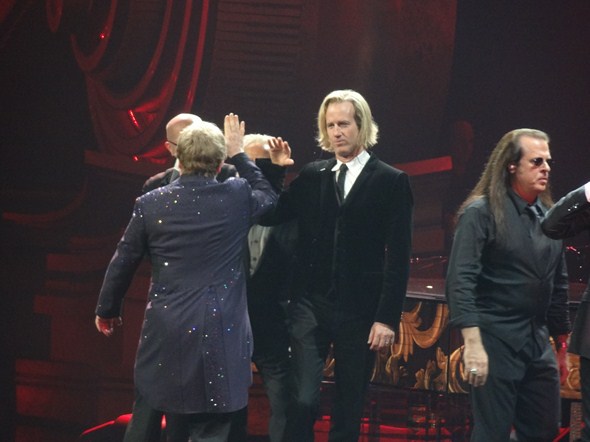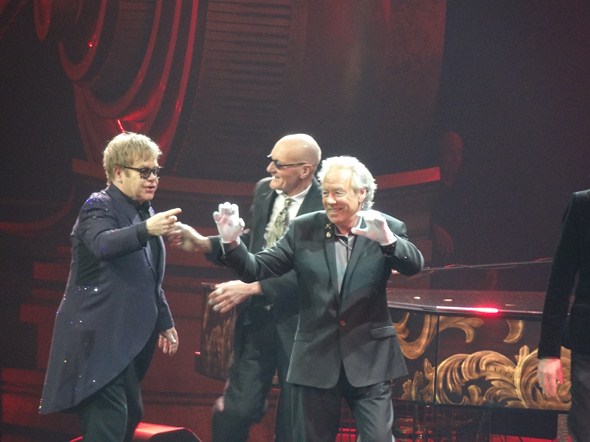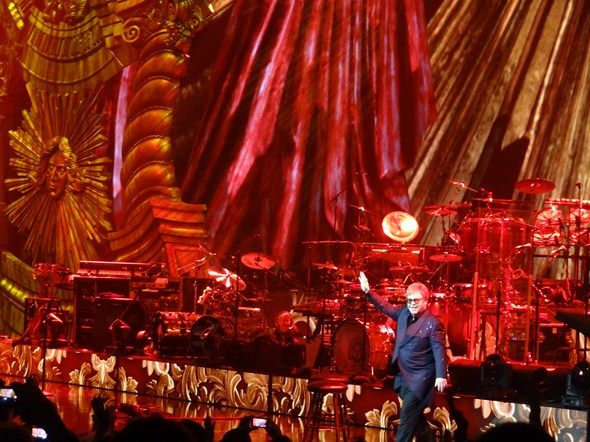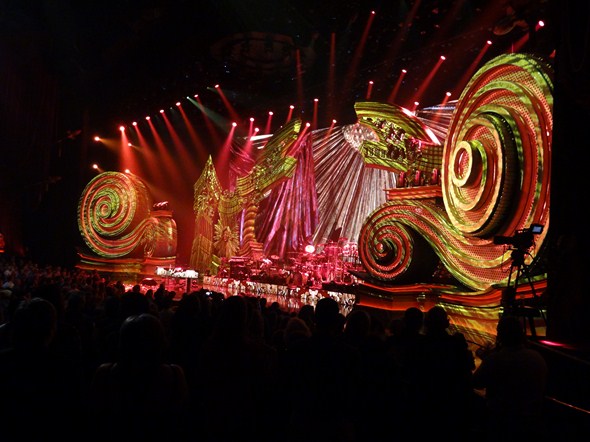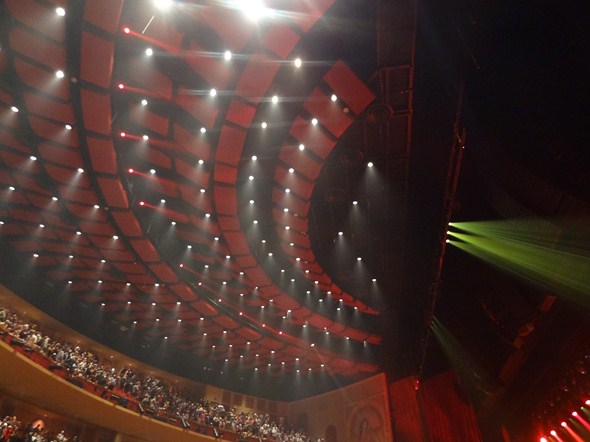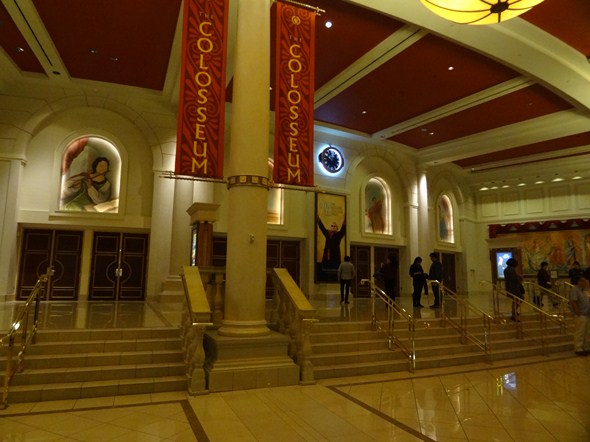 Jason DeBord