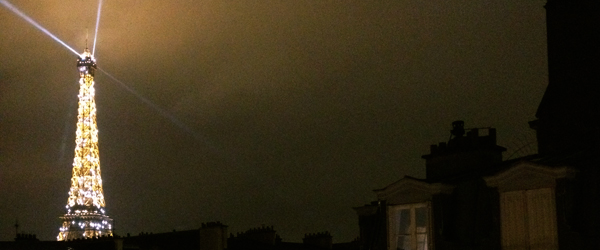 Because I do travel for some concert events, I thought it might be helpful to share my impressions and experiences staying at various hotels and resorts, and doing so will build on the "travel for concerts" theme of this website. This review is for Hôtel Relais Bosquet in Paris France, during my recent England/France Trip (December 2011).
Property: Hôtel Relais Bosquet
Location: Paris, France
Address: 19 rue du Champ de Mars, 75007 Paris, France
Phone: (+33) 0147052545
Website: www.hotel-paris-bosquet.com
Room Type/Class: Superior Room with Eiffel Tower Upgrade
Date: December 15-17, 2011
TripAdvisor Page/Reviews: LINK
Booking Source: Hôtel Relais Bosquet
Overall Rating: 4.5/5
This was part of my trip to London, Paris, and Liverpool for a series of concerts, and I decided to split my Paris leg with stays in two properties – the first near the Palais Omnisports de Paris Bercy, and the second (this one) more in the heart of Paris proper for some sightseeing.
My objective was to find something clean and a little more fun and touristy, while still not breaking the bank.  After reading many wonderful reviews on TripAdvisor, I decided to book two nights at the Hôtel Relais Bosquet, following a two night stay at the ibis Paris Bercy Village.
As my first visit to Paris, I was more acclimated to it after two days in the country, and checking into the Hôtel Relais Bosquet, I had a friend with me who is fluent in French, so that was very helpful.
I would characterize this hotel as more of a boutique-style hotel.  Interestingly, when you come and go (off premises), you have to actually leave the room key with the front desk attendant.
The lobby is very small but cute and well-appointed.  There is one elevator (it is a small hotel).
I had booked the "Superior" class room, and paid the extra $50/night for the view of the Eiffel Tower, so I was interested to check this out as soon as I got to the room.
So the room itself was really cool.  While small by U.S. standards, it was actually a decent size for a European hotel room. There was some nice furniture in the room, to give it a bit more personality (and make you feel like you are staying in Paris).
In addition to the bed was a dresser, a desk, and some chairs and lighting.
The bathroom facilities were broken into two separate spaces – a toilet closer to the bed, and another space with a separate door for the sink and shower over tub.  Note, like many hotels in England and France (in my experience), this is one of those tubs that can be very dangerous to get in and out of.
The view…  the view was spectacular.  Definitely worth the extra fifty bucks.  If you are going to go all the way to Paris, and have a chance to stay in a nice room and look out the window and see the Eiffel Tower, well, money well spent, in my opinion.  Really nice at night (it lights up).
The only problem I has was with the heating system – took a lot of playing around with it to figure it out – pretty archaic, but hey, it's Paris.
There are some nice little shops and eateries and such in the blocks immediately surrounding the hotel, and a few metro stations convenient to it as well.
All in all, a very enjoyable stay – I would recommend it and stay there again myself.
Below are some photos of the room and the view I had from the room I stayed in: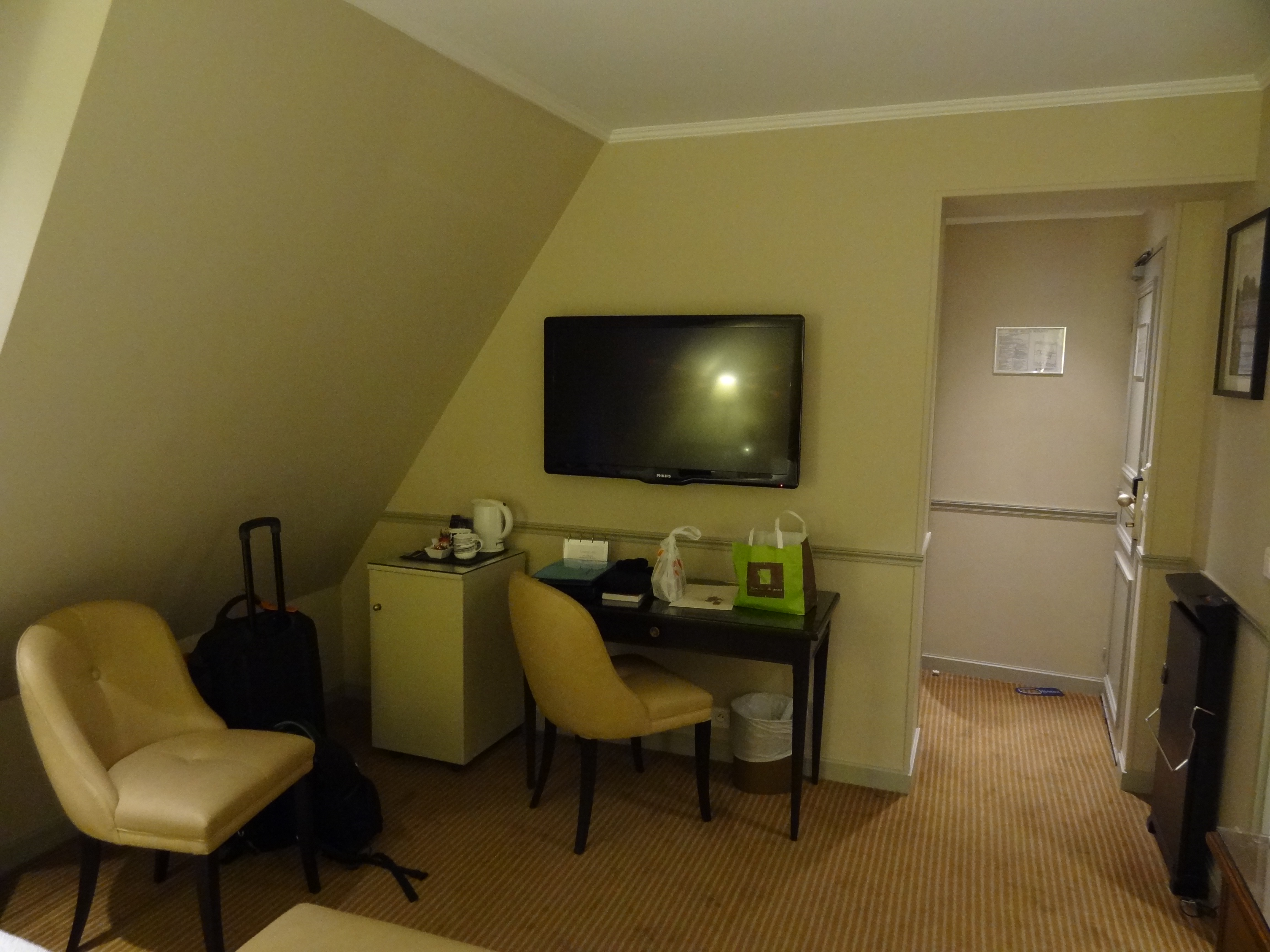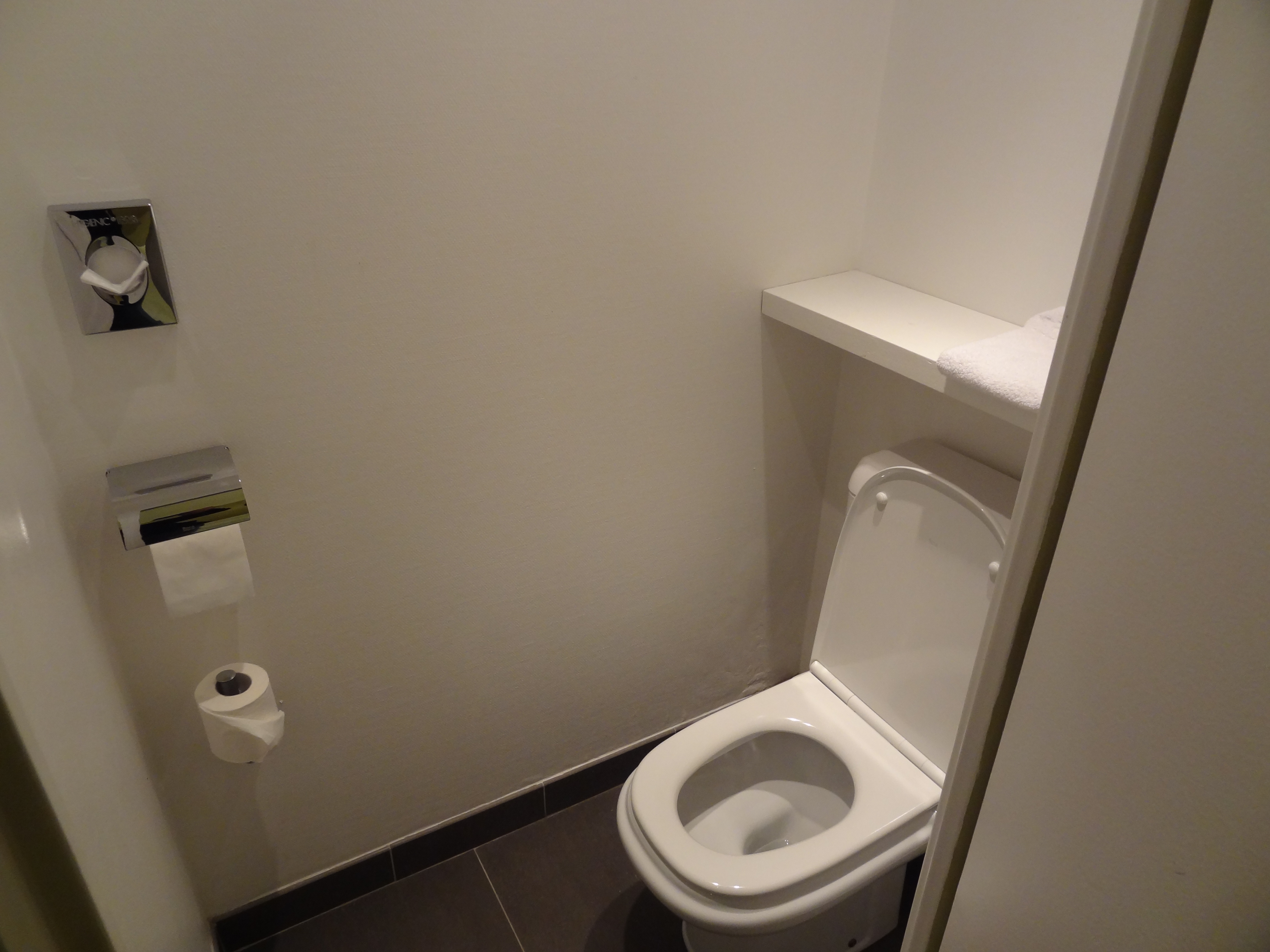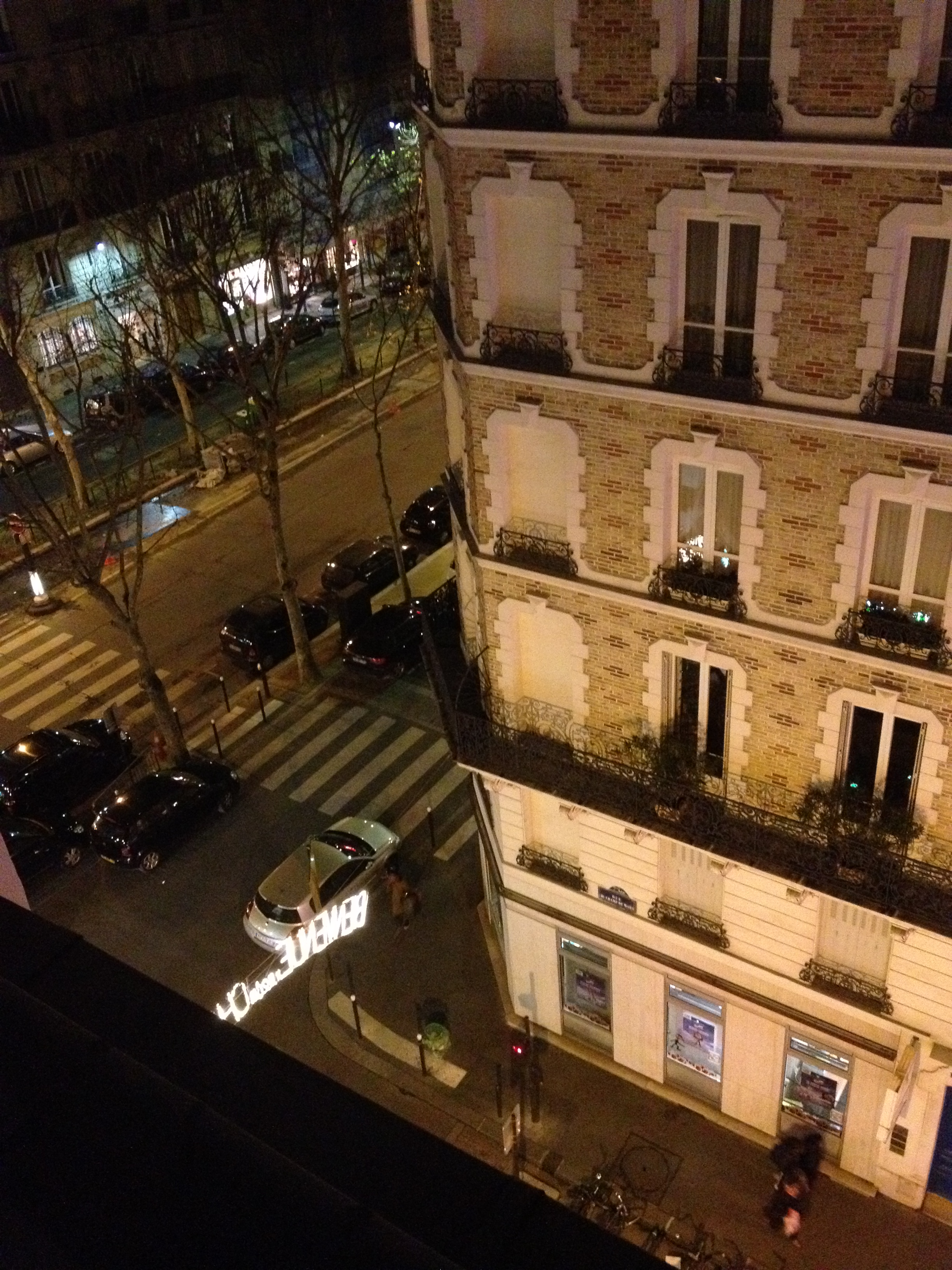 Jason DeBord