On October 12th, I had an opportunity to see Billy Idol perform at Mountain Winery in Saratoga, CA for the second consecutive year.  My favorite (relatively) local venue, I was fortunate enough to have front row center seats, literally standing right in front of Idol's front center position for the entire show (as you will see from the photos below). 
Who: Billy Idol
Venue: Mountain Winery
Where: Saratoga, California
When: October 12, 2011
Seating: Section 1, Row A, Seat 10 (front row, middle section, middle seat)
PLEASE NOTE:  This article first appeared in different form on the Original Prop Blog (click here for original), and has been copied to the Rock Subculture Journal after the fact.
Because I was "right there", I opted not to shoot video at this gig (but did from a few rows back the year before – "Eyes Without A Face", "Rebel Yell").  Last year I was lucky and caught one of Billy Idol's autographed plates, and one of the bassist's stage-used guitar picks.  This year, Billy Idol came off the stage and handed me an autographed set list, and I also got one of Steve Steven's well-used guitar picks.  At the end of the show, Billy Idol reached down and handed us his one stage-used guitar pick, so now I have a full set spanning the two shows at the venue.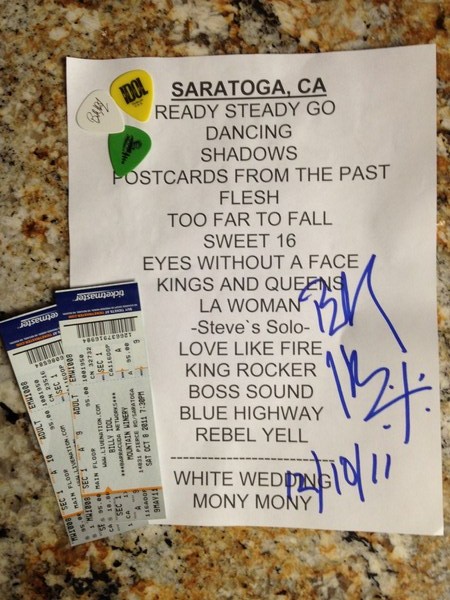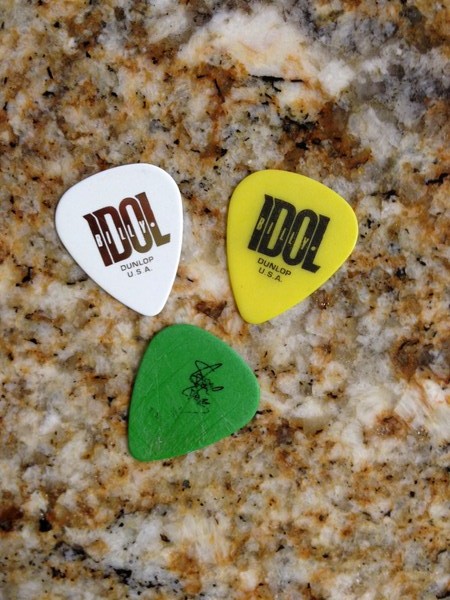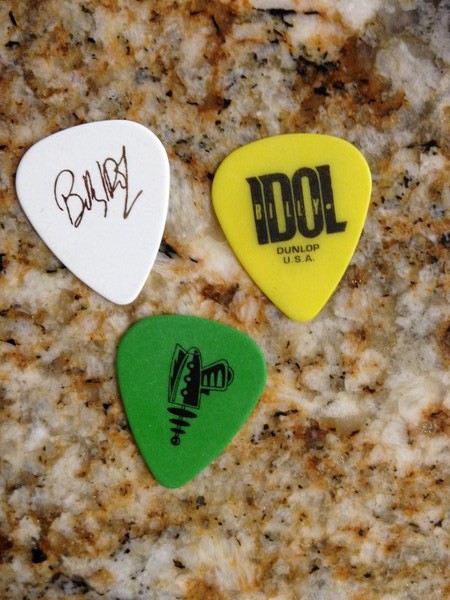 Below are photos taken at the gig this year.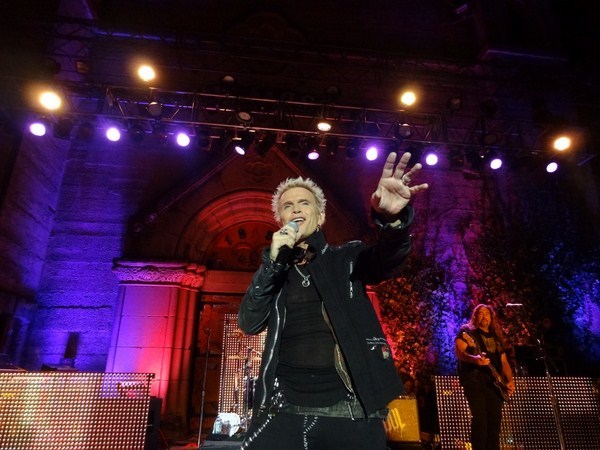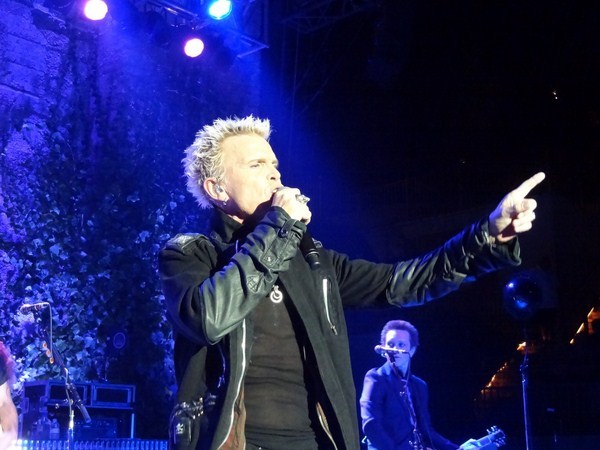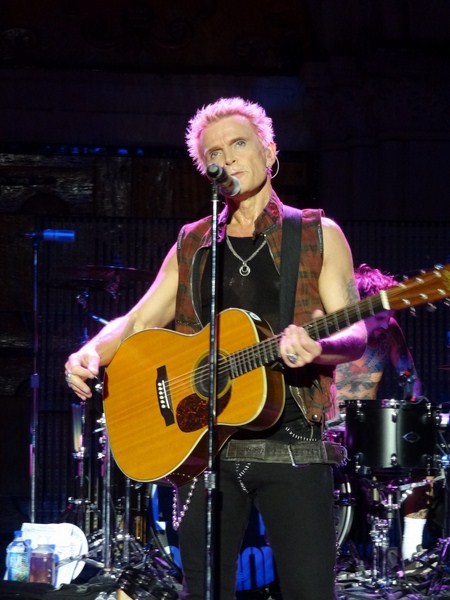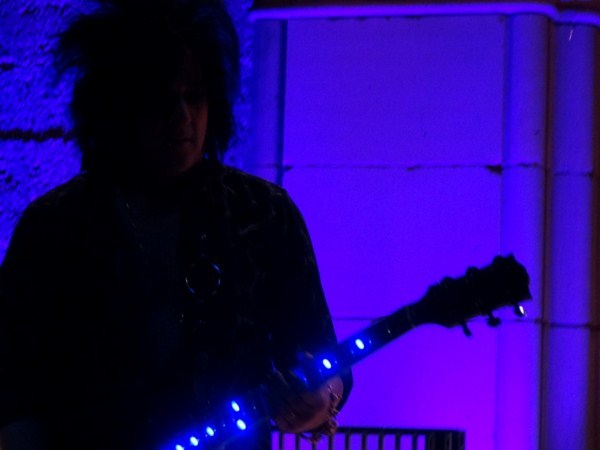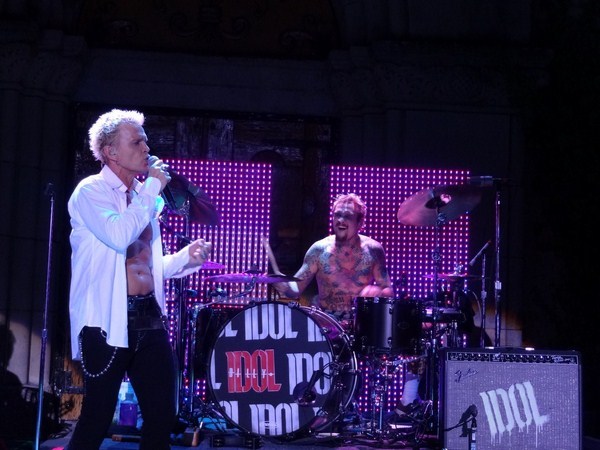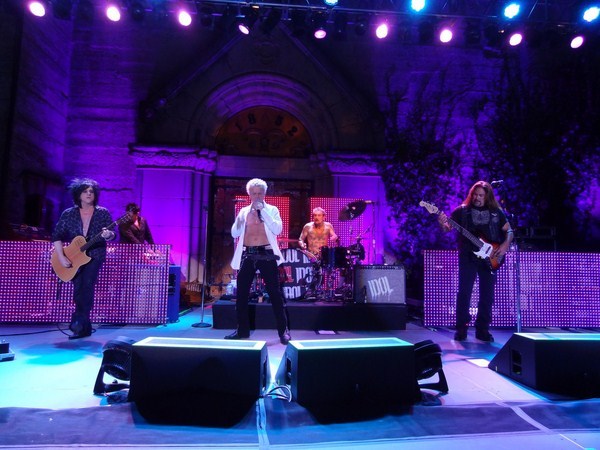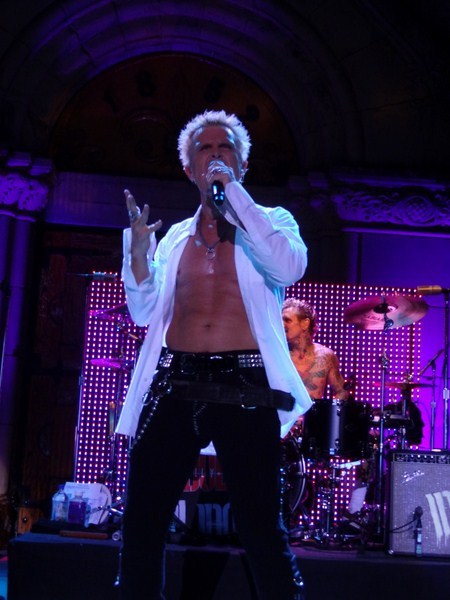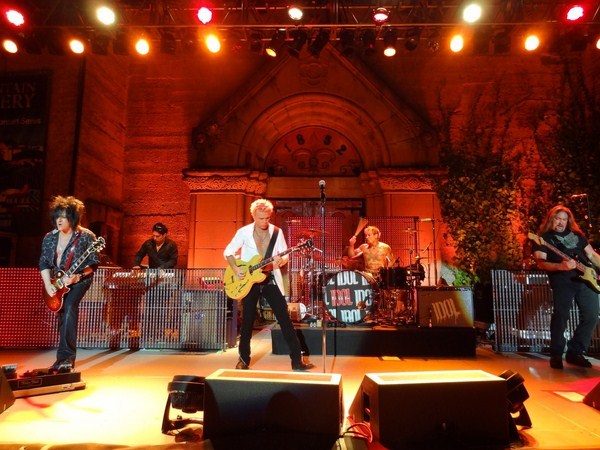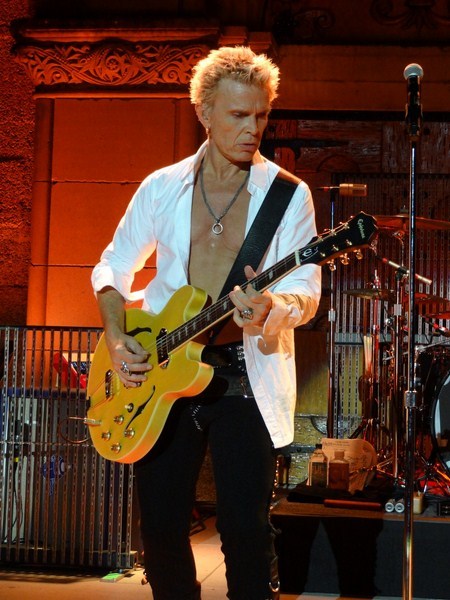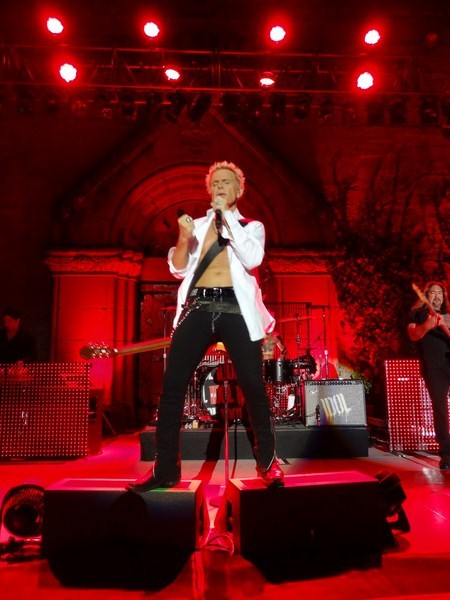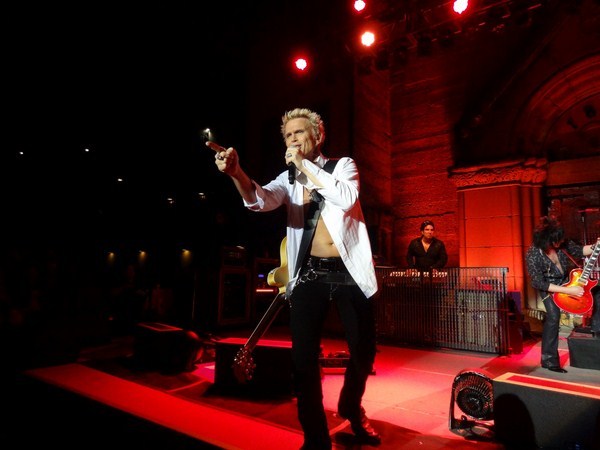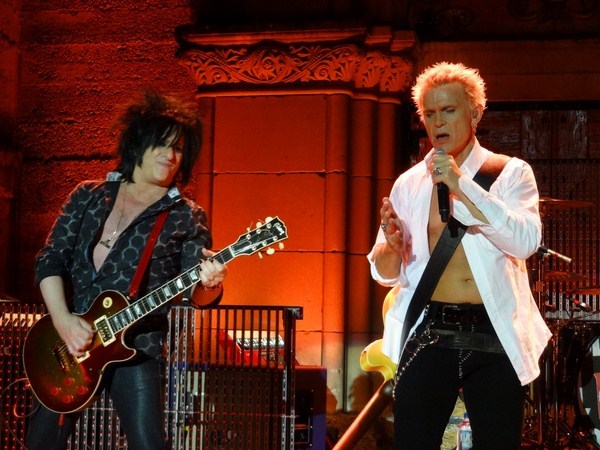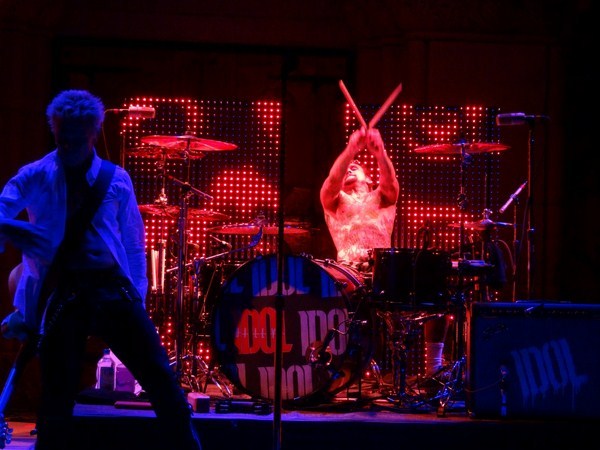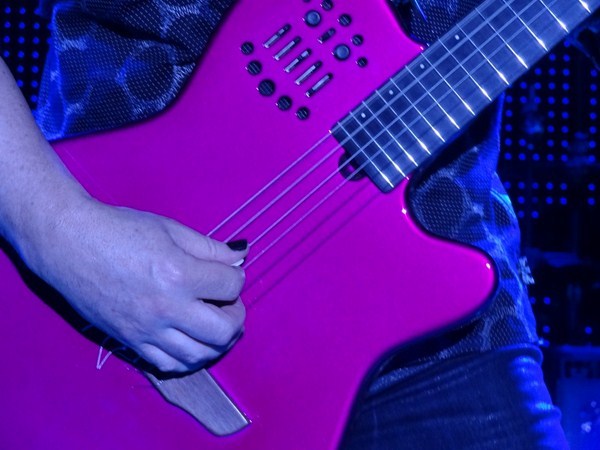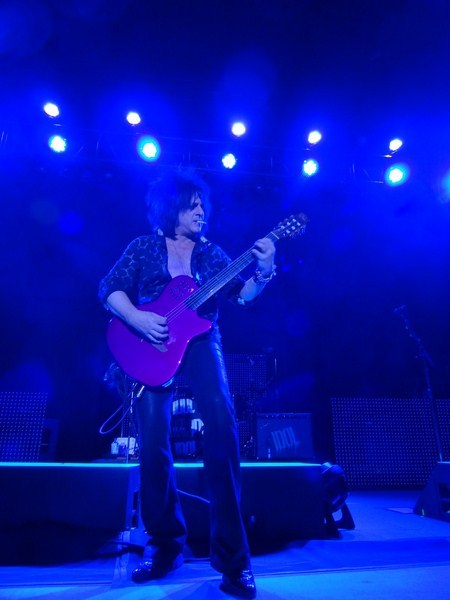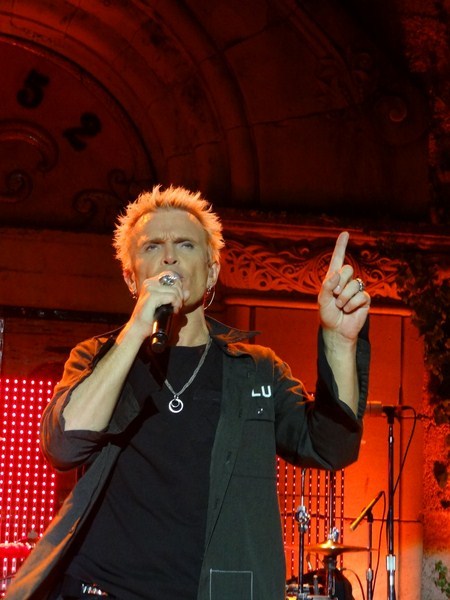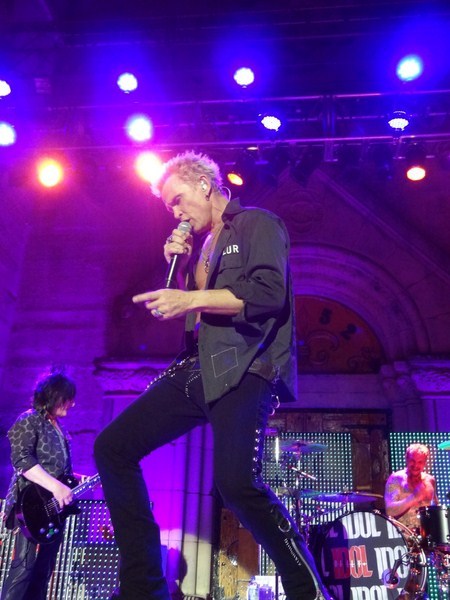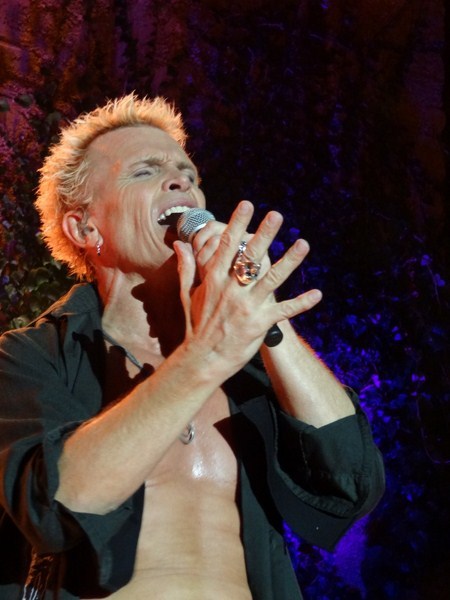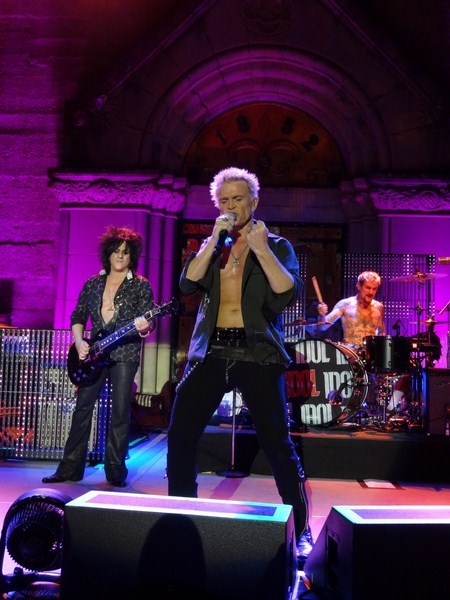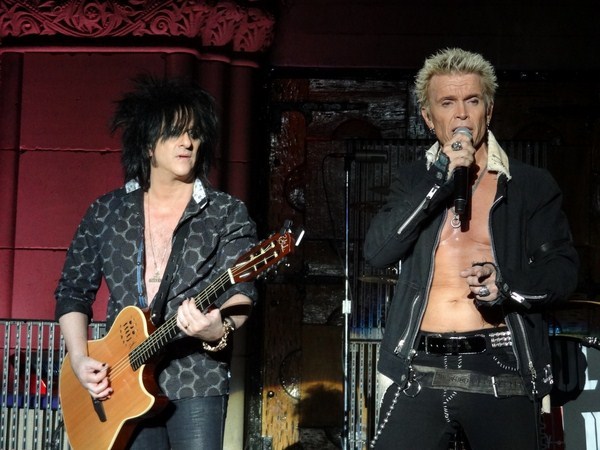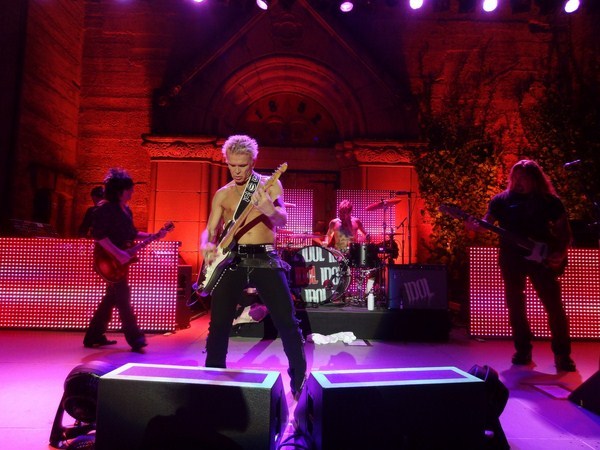 Jason DeBord