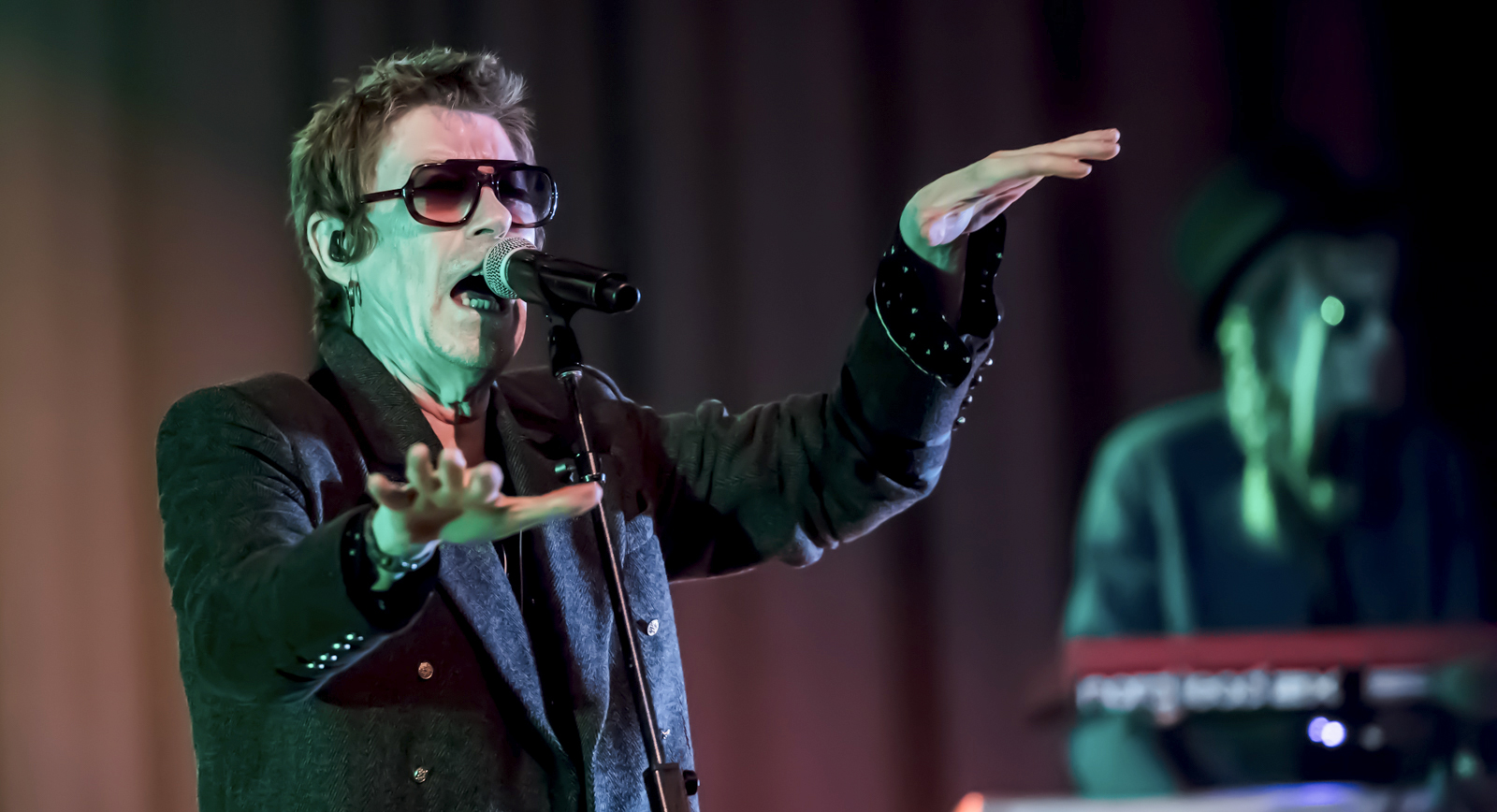 The new tour for 2018 with Psychedelic Furs launches tomorrow at the Pleasantville Music Festival in New York, and then heads west with shows in Arizona, California, Oregon, Washington and Utah through the rest of July.  The English post punk/New Wave band is one of my favorite live acts, and they did not disappoint with their Singles Tour last year.  Definitely one of the tours to catch up with in 2018.
The tour has North American dates announced for July and August currently, but it is expected that more shows will be announced for England and Europe soon.
Below is the list of shows scheduled thus far this year:
July 14 PLEASANTVILLE, NY • Pleasantville Music Festival
July 17 TUCSON, AZ • Rialto Theatre
July 19 COSTA MESA, CA • Pacific Amphitheatre (with X and The FIXX)
July 20 DEL MAR, CA • Del Mar Racetrack
July 21 LOS ANGELES, CA • Pershing Square (with She Wants Revenge)
July 24 SAN FRANCISCO, CA • The Masonic (with X)
July 25 ROHNERT PARK, CA • SOMO Village (with X)
July 27 PORTLAND, OR • Oregon Zoo Amphitheatre (with X)
July 28 VANCOUVER, BC • Commodore Ballroom
July 29 SEATTLE, WA • Woodland Park Zoo (with X)
July 31 SALT LAKE CITY, UT • The Complex (with X and The FIXX)
August 02 DENVER, CO • Ogden Theatre (with X)
August 04 FORT COLLINS, CO • Washington's
August 05 BEAVER CREEK, CO • Vilar Performing Arts Center
August 07 LAWRENCE, KS • The Granada Theater
August 08 CLEAR LAKE, IA • The Surf Ballroom
August 10 ST LOUIS, MO • The Pageant
August 11 RENAISSANCE PARK, OH • Bellwether Music Festival
August 12 KENT, OH • Kent Stage
August 14 MILLVALE, PA • Mr. Smalls Theatre
As noted, X, The Fixx, and She Wants Revenge will be performing as well at select dates.
You can get all the latest news and info, and purchase tickets via the official website at www.thepsychedelicfurs.com: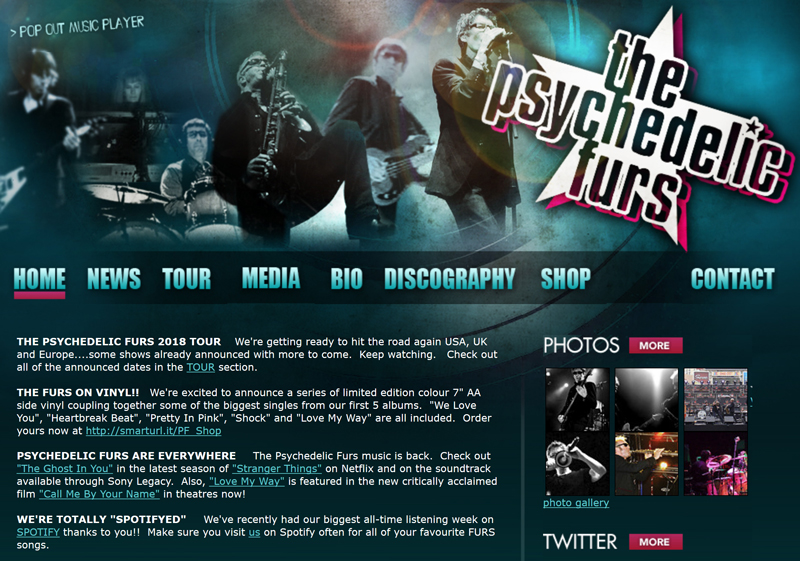 Click on the image below for the latest and up to date full Rock Subculture Journal schedule of pop and rock music concerts/tours coming up for review (2018 Rock Subculture Schedule):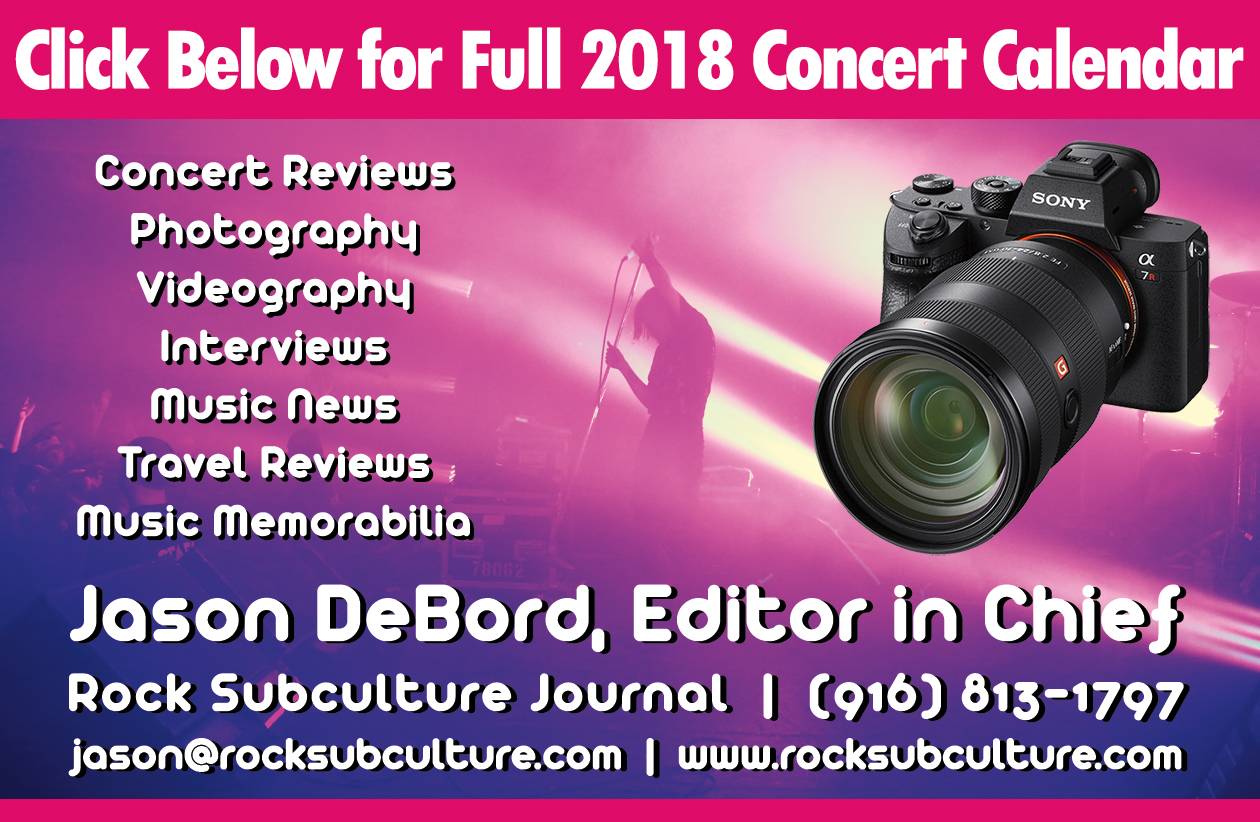 Jason DeBord