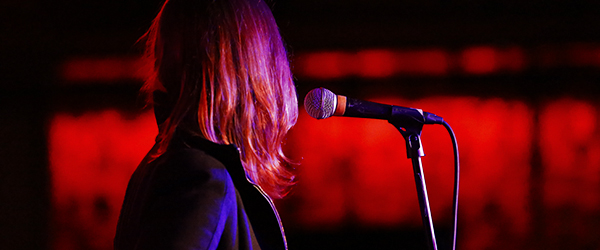 Singer-songwriter Anna Nalick, who has been performing in the U.S. this year, will be closing out her Fall Tour on the west coast, with the final date at Bootleg HiFi in Los Angeles.  Having seen Anna for the first time myself in November of last year, I marked it as one of my top ten favorite shows of 2014 (out of over 100 concert event with hundreds of artists), so I would highly recommend checking out one of her upcoming shows if you can.
You can get the latest news about Anna Nalick on her Facebook page as well as her official website at www.annanalick.com:
Below is a list of the upcoming events:
Nov 05     Woodbridge Arts     Woodbridge, NJ
Nov 06     Havana's     New Hope, PA
Nov 07     Mexicali Live     Teaneck, NJ
Nov 08     The Loft     Poughkeepsie, NY
Nov 09     Stage on Herr     Harrisburg, PA
Nov 10     The Listening Room     Port Clinton, OH
Nov 11     Seven Steps Up     Spring Lake, MI
Nov 13     The Una Sessions Music Festival     Marshfield, WI
Nov 14     Iowa State Univ (Maintenance Shop)     Ames, IA
Nov 15     The Acorn Theater     Three Oaks, MI
Nov 16     SPACE w/ Leslie DiNicola     Evanston, IL
Nov 17     Shank Hall w/ Anne Heaton     Milwaukee, WI
Dec 02     Yoshi's w/ Tyler Hilton     Oakland, CA
Dec 05     Bootleg HiFi w/ Tyler Hilton     Los Angeles, CA
The Rock Subculture Journal plans to cover the shows in Oakland and Los Angeles.
Anna put out a super funny promo blooper video recently, which you can see below:
Click on the image below for the latest and up to date full Rock Subculture Journal schedule of pop and rock music concerts/tours coming up for review (2014 Rock Subculture Schedule):

Jason DeBord