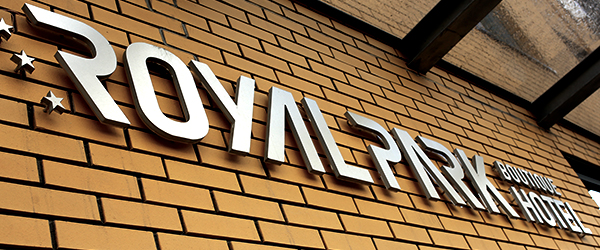 This is part of a continuing series of my impressions and experiences staying at various hotels and resorts while traveling to attend concerts worldwide. This stay was during my extension trip throughout Eastern Europe and London in May and June 2013. This review is for the …
Property: Royal Park Boutique Hotel
Location: Budapest, Hungary
Address: Nefelejcs u. 6, Budapest 1078, Hungary
Phone: +36 1 872 8888
Website: www.royalparkboutiquehotel.hu
Room Type/Class: Standard
Date: May 20-22, 2013
TripAdvisor Page/Reviews: LINK
Booking Source: Orbitz
Overall Rating: 3/5 [Note: Score is totally subjective based on price, location, and comparison to "like" properties within same area and price range]

This was my first visit to Budapest, and when I booked this property, I thought I would be arriving via train, so looked for a hotel near (i.e. walking distance) the train station.  As it ended up, I rented a car so drove in myself.  But, as such, I got the sense that this wasn't the nicest neighborhood in which to stay, based on my observations driving in and subsequently walking around for several hours.
Coming in via GPS was confusing, as the street on which the hotel is located is blocked on one end with concrete barricades, so I had to figure out on the fly how to navigate around…  to further complicate things, once finding the other (open) end of the street, it appears to be one-way coming at you, and there is barely one lane to navigate down, with the possibility of getting stuck with no where to turn around.  There is no valet, so you are pretty much on your own figuring out where you can park long enough to check in.  There was an open spot in front of the hotel once I finally made my way down the street.
If you have a car, they do not have their own parking but have arrangements with a dirt lot a few blocks away – there is someone living in a trailer on site who you have to work with to get a spot and have him sign the hotel paperwork.
This is just my opinion, but I will say straight out that I would not recommend this property unless you are a man traveling with other men or alone – it did not feel safe for females and/or children.  There seems to be a fairly open sex trade in the area (some women even have billboards of their images outside of their apartments as advertisements just a block away), and there are a lot of sketchy men walking around at all times approaching women.
The hotel and room itself was nice enough on the inside, and what you might expect for a boutique European hotel, with a smallish room and fairly modern amenities.
The bed wasn't particularly comfortable, but that is pretty standard in Europe.  However, the room was pretty large by those same standards.  There was also ample room for storage.
On side is also a bar and restaurant, though I did not have time to use any of these features.
The staff was quite nice and professional.
Overall, if I were to return to Budapest, I would try a different property, but this might fit your needs if you need to be close to the train station and are comfortable with the area.
Below are photos taken during my stay…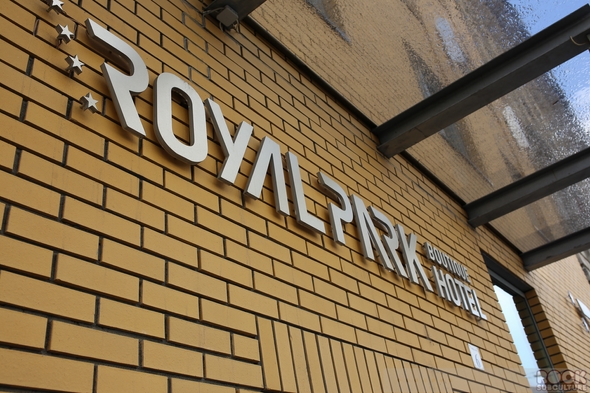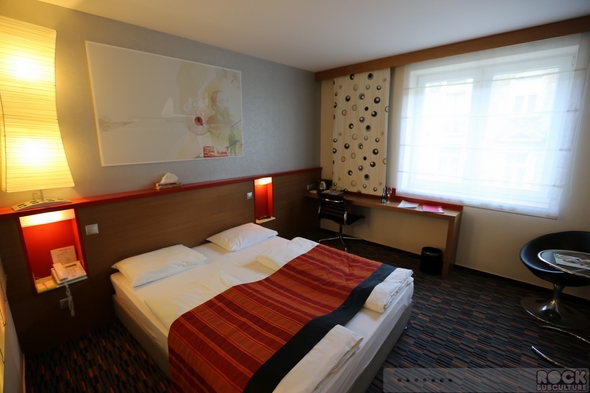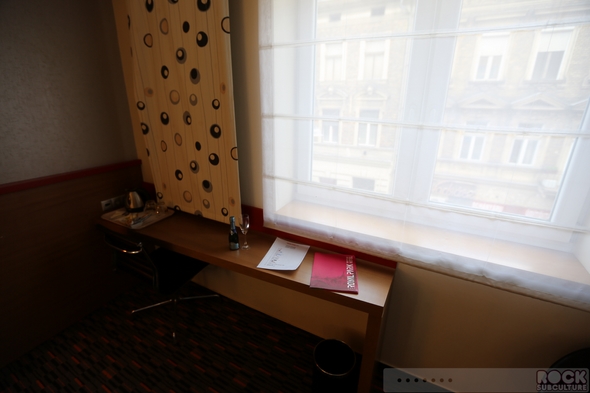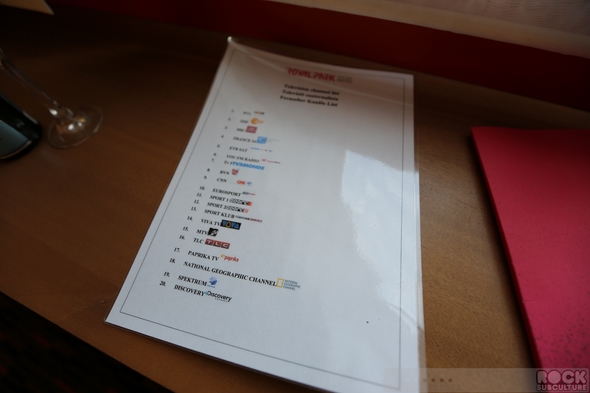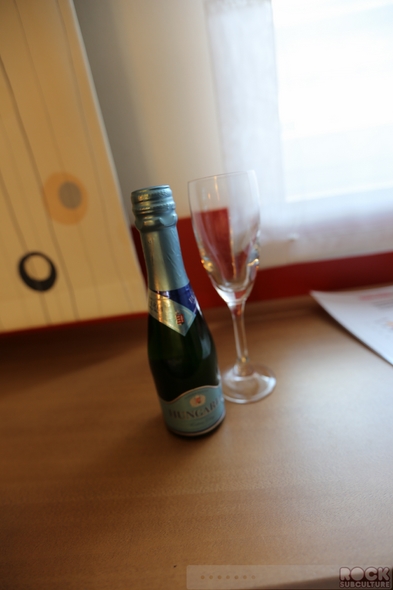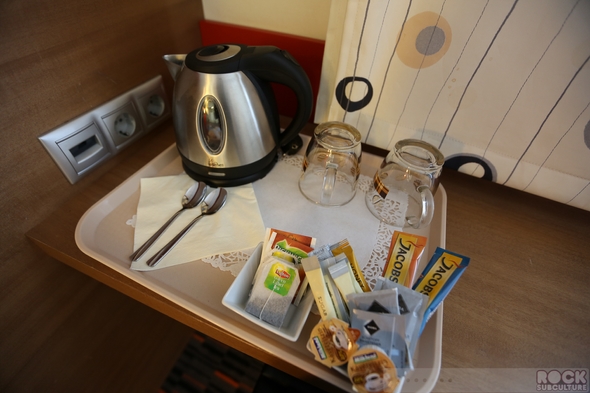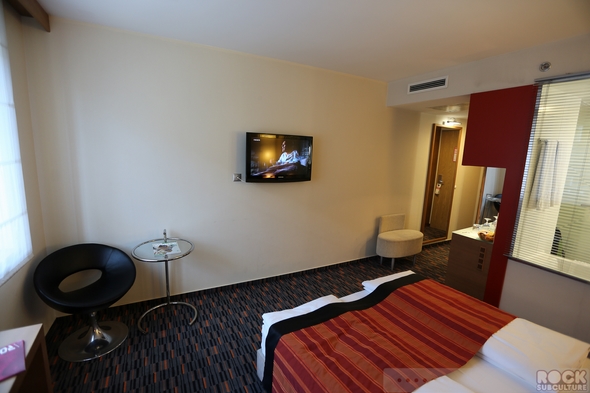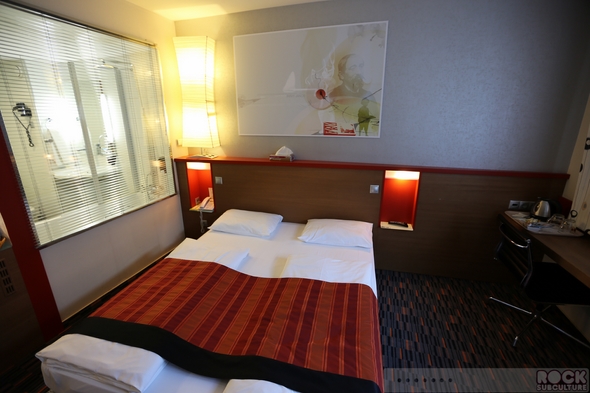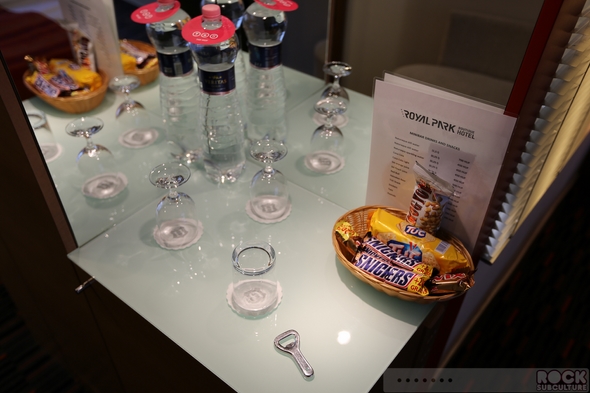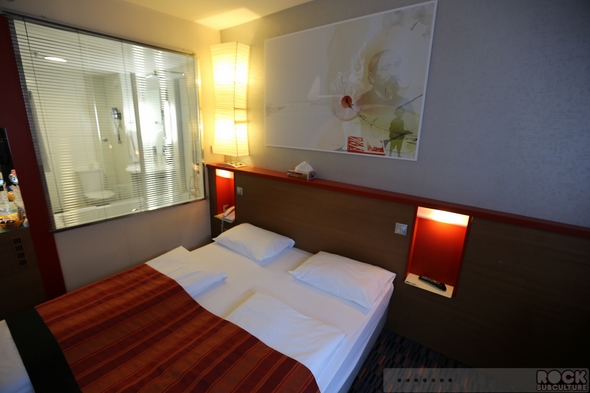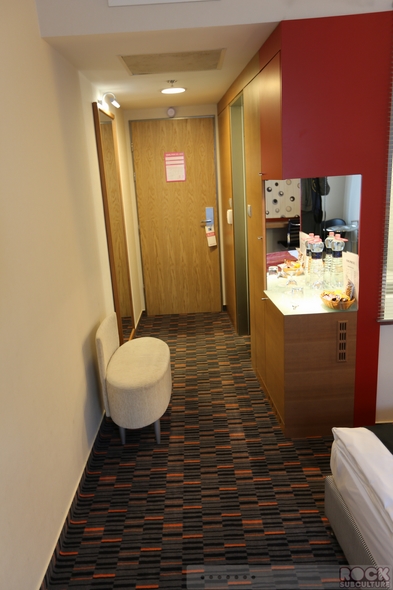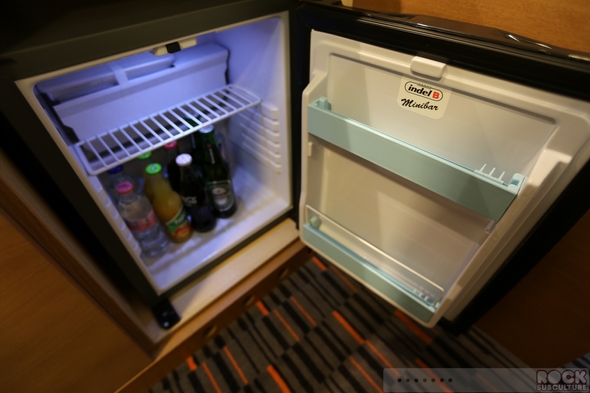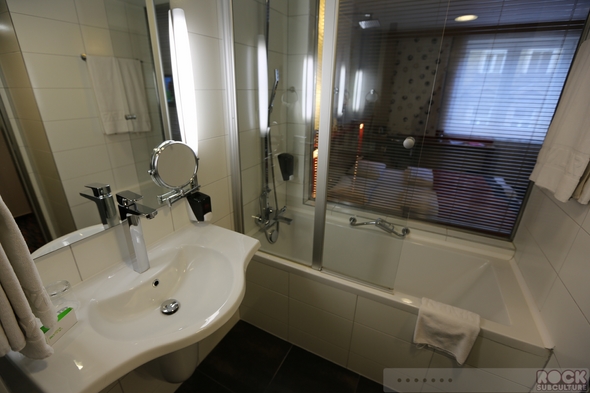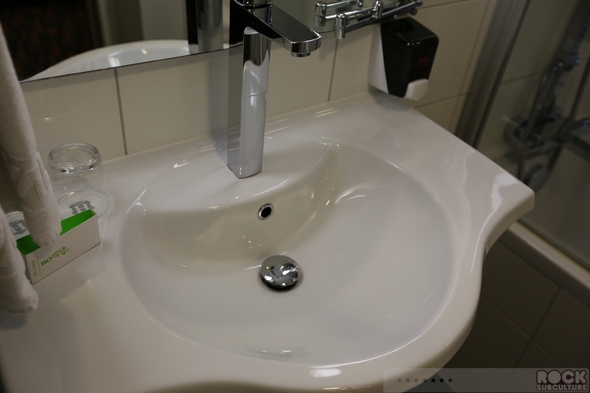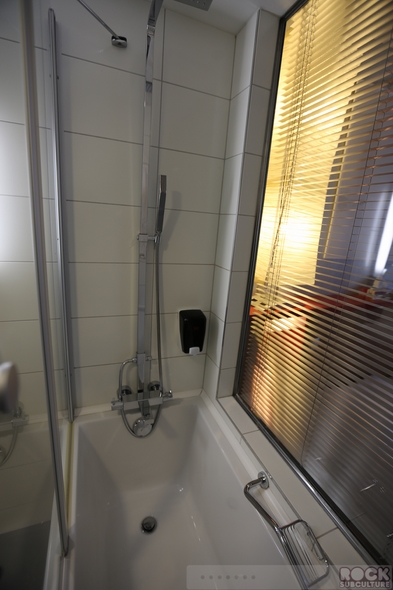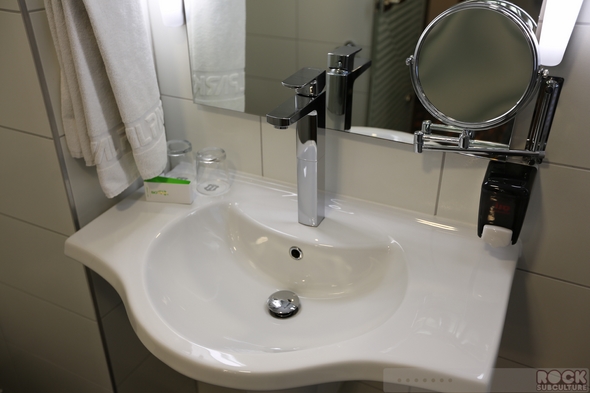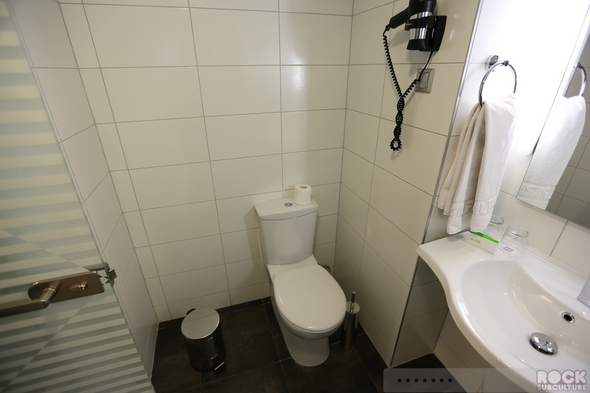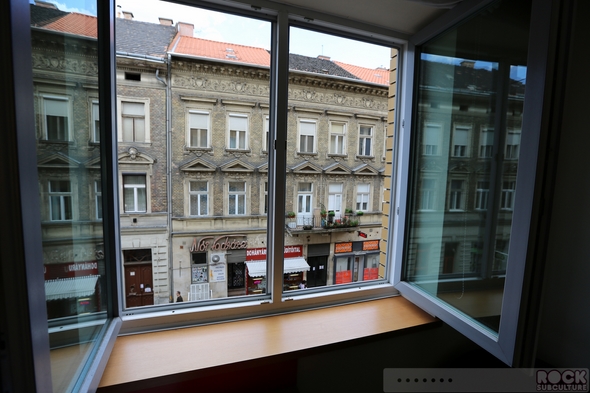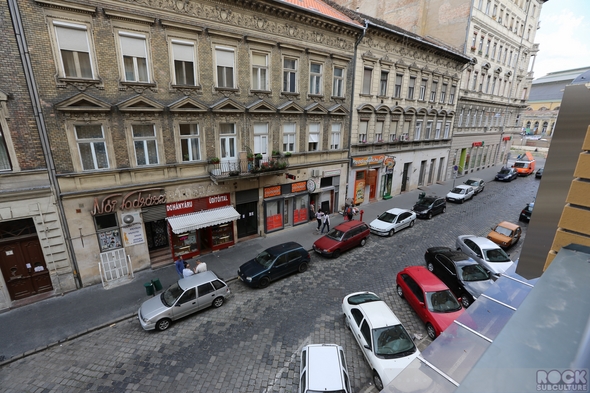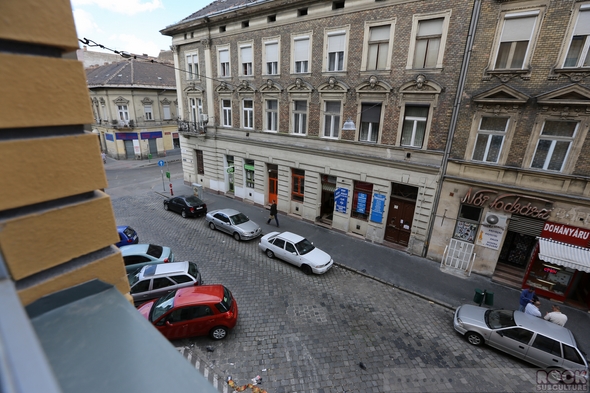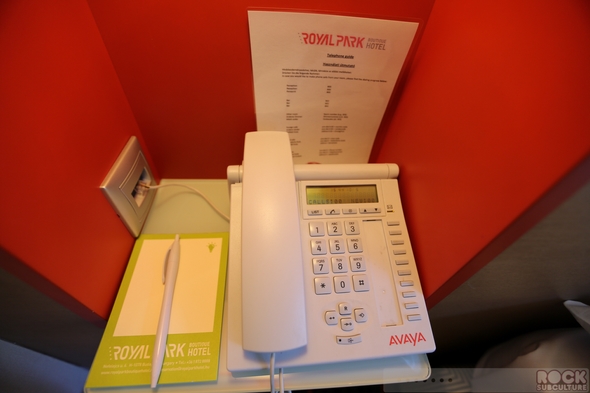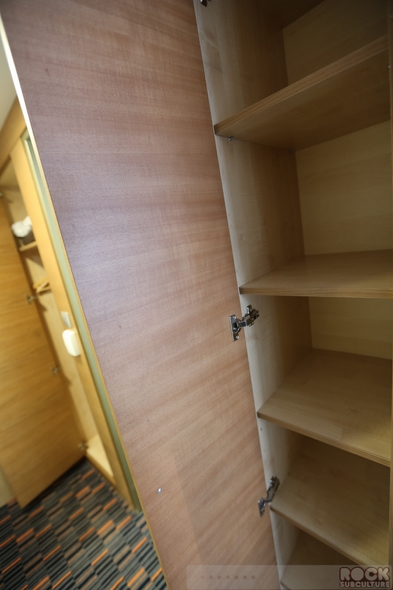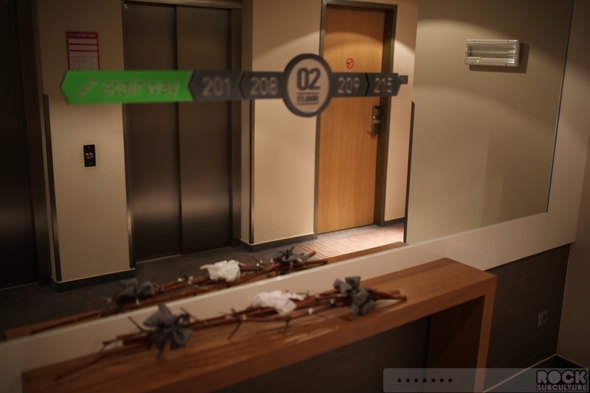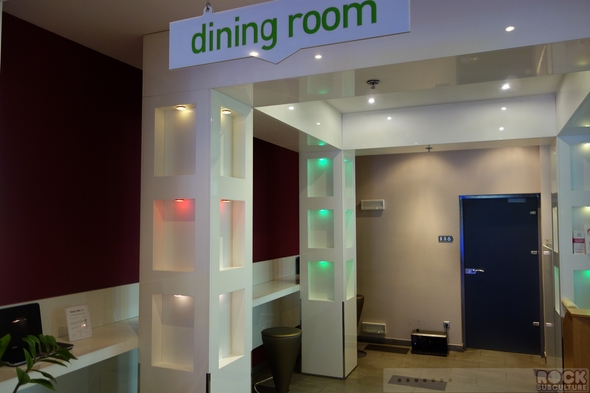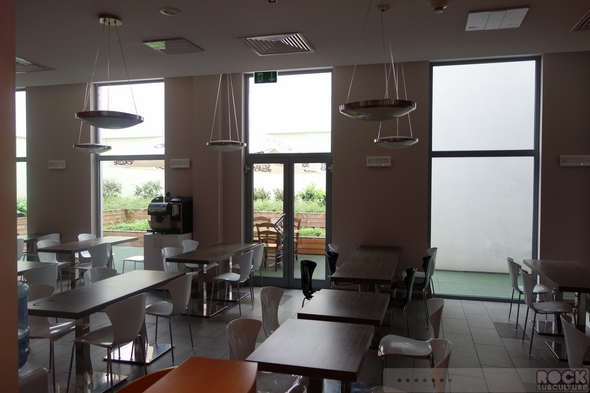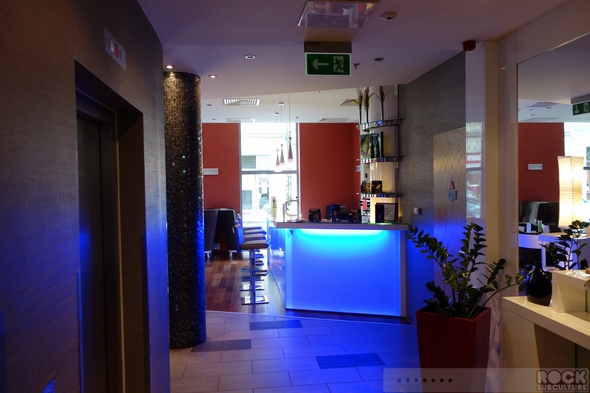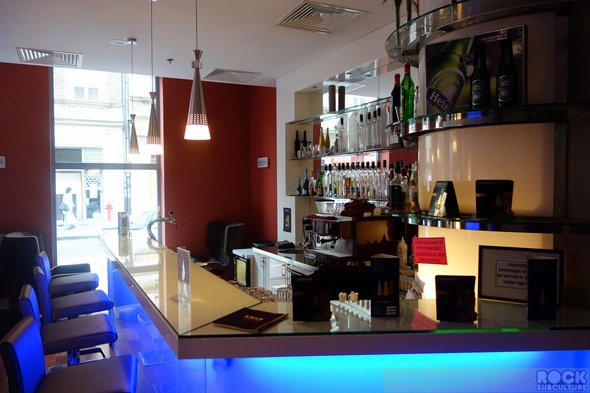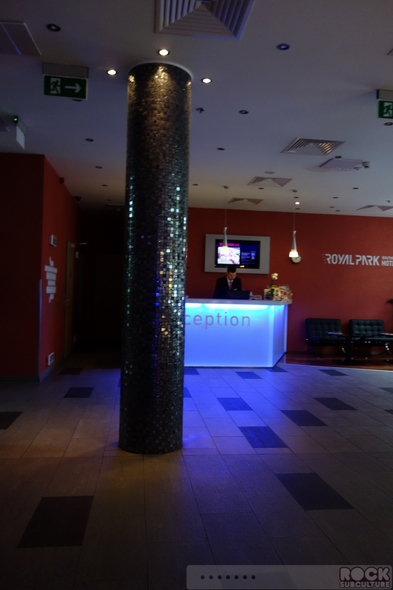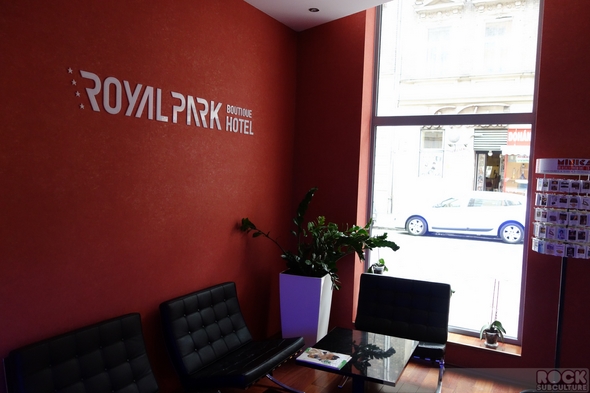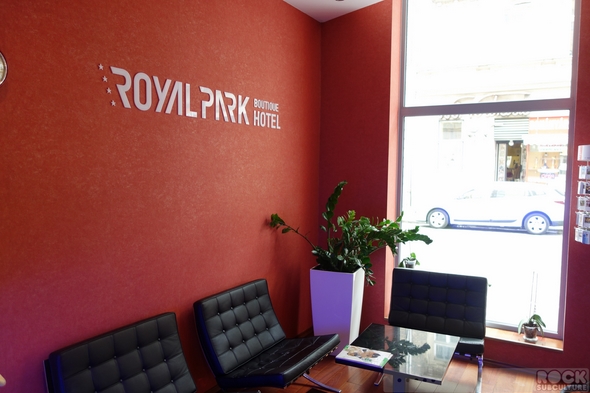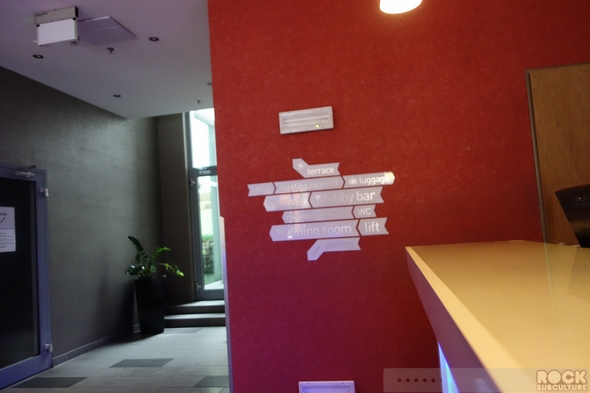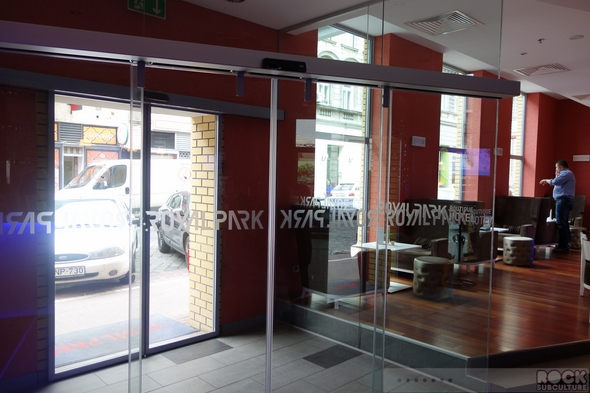 Jason DeBord