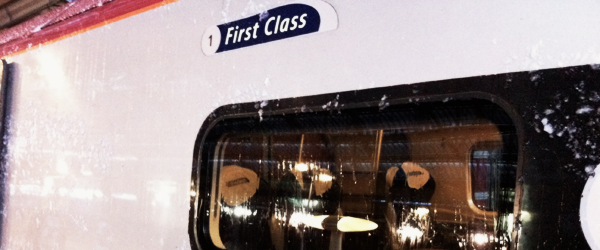 England Journal: Day Three. This was the first day that was all about Coldplay. Oz and I met another Coldplay fan from the United States, Carrie, at Paddington Station. This was where we began our journey to the two "Hidden Gig" shows benefiting Crisis.
PLEASE NOTE:  This article first appeared in different form on the Original Prop Blog (click here for original), and has been copied to the Rock Subculture Journal after the fact.
So we took the train from London to the city of the first show in Liverpool. As the special concerts were designed, the location for the gig was kept secret until 24 hours before the show, to share the sense of uncertainty that the homeless face every day in not knowing where they will live from day to day, and spread awareness about the problem.
While Oz and I have known each other for several years, as we both collect original props and costumes, what we did not know until last year was that we both also have a huge appreciation for stage, studio, and screen-used music memorabilia – namely instruments and wardrobe. So when Coldplay had a huge charity auction one year ago, their "End of the Decade Clearout Sale", we subsequently found out that we had both won items at auction. This was how we also became acquainted with Carrie and other Coldplay fans who collected pieces from the auction.
In addition to all of the other excitement about these shows, it is quite extraordinary to build on these relationships that have been born out of a passion for collecting and preserving these important pop culture artifacts.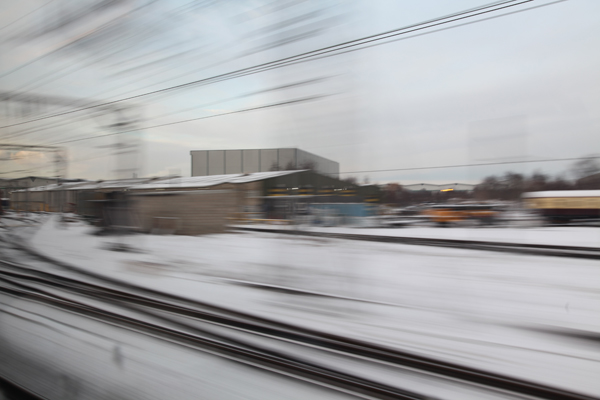 In any event, we were extremely fortunate with the weather, as it was very icy and snowy in England, but our train was able to maintain its schedule and take us on our journey to Liverpool. Throughout the trip, we could hear the loud noise of ice breaking off of the train. Upon arrival, the train was covered in ice.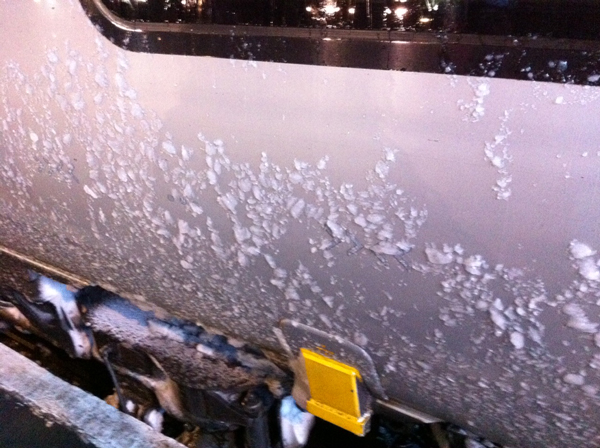 Oddly enough, once we arrived in Liverpool, in our adventure to meet Coldplay, we literally bumped into frontman Chris Martin while waiting for our taxi cab outside. I believe it was likely that he was actually on the same train as us out of London. Carrie and Oz saw someone coming towards us and moved their luggage out of the way to make it easier for him to get between us, without realizing who it was until he said, "thanks, mate" as he passed and got into the car that was waiting for him.
After checking into our hotel, we later met up with fellow Coldplayers Mathieu from Belgium and Wisna from Slovakia for drinks and dinner.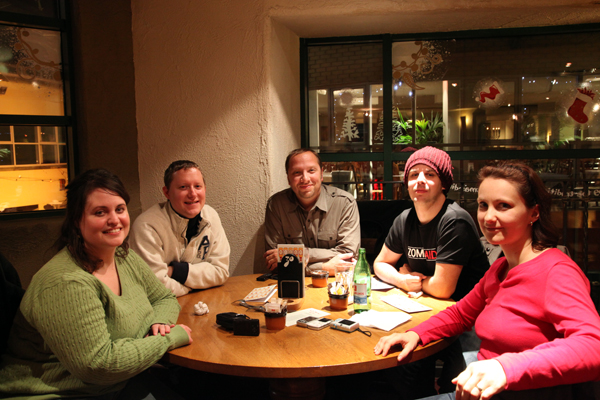 (Carrie, Mathieu, Jason, Oz, and Wisna)
We were thrilled as well as relieved to have made it through the poor weather conditions to the city of the first show, though sad among some reports of friends being stranded – one, Mario, unable to make his way out of London via Heathrow after meeting with us, to return to Germany (his flights being delayed from Saturday to Tuesday at the earliest) as well as another friend stuck in the U.S. trying to make it out to join us on our journey to see these concerts.
All articles in this series can be found via the link below: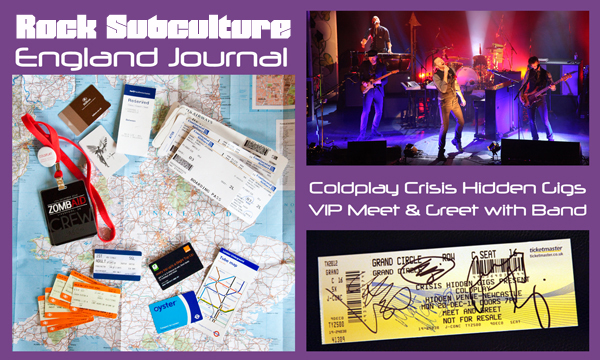 Jason