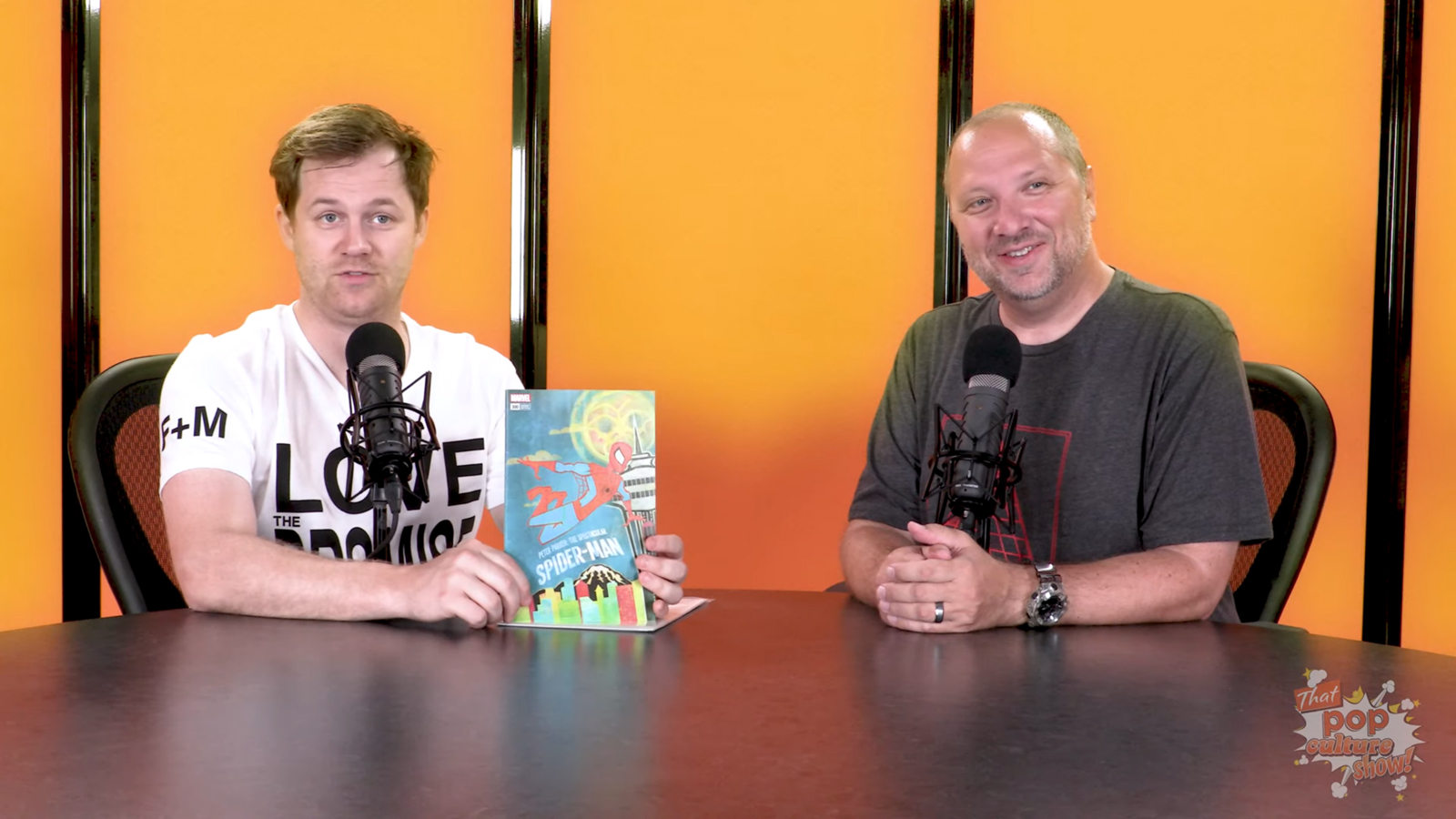 The next episodes of our recurring "Just The Hosts" series, join Kody Frederick and Jason DeBord this week as they have a chat about the latest in pop culture that has captured their attention.
First up is a chat about the state of streaming, from Netflix to Amazon Prime to Apple TV to Hulu to Paramount+, Discovery+, Disney+ and more.
We take a look at the latest trailer for Spider-Man: No Way Home.
In our first Pop Archeology, we flip through an issue of Rolling Stone from February 17, 1983.
What would That Pop Culture Show be without our "Do You Wanna Touch It?" segment?
This week is all about Spider-Man and HBO's The Wire.
Check out That Pop Culture Show here on this channel every week, with new episodes debuting on Fridays.
That Pop Culture Show is a weekly round table talk show with celebrity guests, collectors and experts talking about and celebrating pop culture.
Join hosts Kody Frederick and Jason DeBord with guests from the world of pop culture, including film, television, rock 'n' roll, sports, contemporary and street art, comic books, geek culture and more.
Each episode features a profile of the guest, a discussion of current pop culture topics, and a close look at an artifact of collectable the guest has brought in to share. This includes in-depth looks at prized pieces of memorabilia, works related to their careers, or any other interesting artifact that has meaning to them in their lives.
Please like and subscribe to support our efforts to celebrate pop culture.