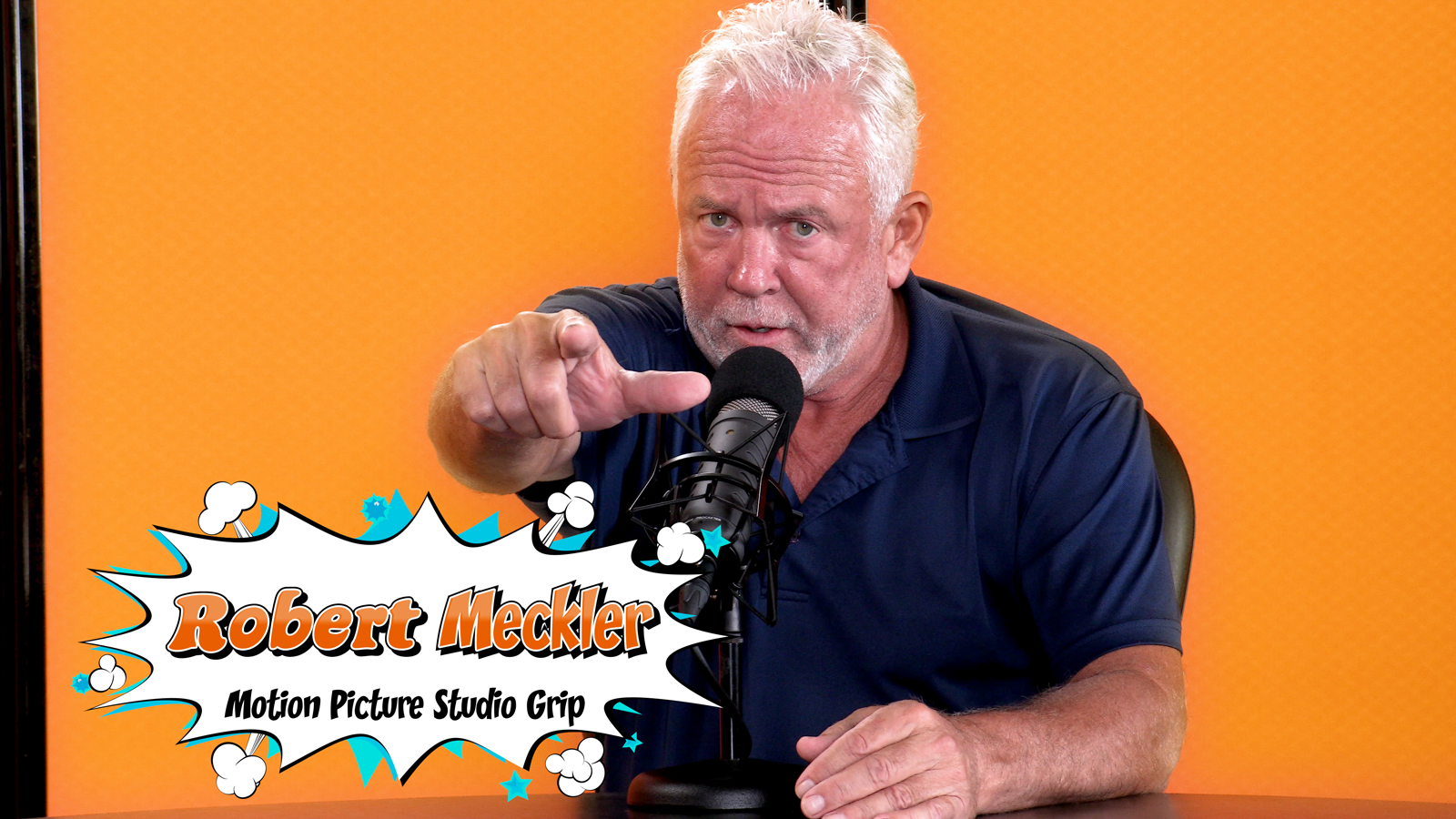 Join hosts Kody Frederick and Jason DeBord this week as they have a chat with Robbie Meckler, grip in film, television and commercials.
Robbie has nearly 40 years of industry experience in the film and television industry as a key grip, in the camera and electrical department, in visual effects, and as a production manager.
Robbie is the owner of Shooting Star Aviation LLC and is their aerial coordinator. He is a passionate filmmaker and aviator, bringing to the team decades of experience in the motion picture industry. His background as key grip and his relationship with Hollywood's top directors and directors of photography give him a keen eye and understanding of what it takes to create moving and dynamic imagery.
Some of his credits include Pulp Fiction, Bruce Almighty and The Longest Yard. Robbie has had the privilege of working on thousands of television commercials in Hollywood and around the world.
As an aviator, Robbie has achieved his Sport Pilot license and was one of the first in the United States to achieve his Part 107 Remote Pilot license to fly drones commercially. His company, Shooting Star Aviation, was also one of the first in the country to be granted the coveted FAA 333 exemption.
Learn more about Robbie at: www.shootingstaraviation.com
Check out That Pop Culture Show here on this channel every week, with new episodes debuting on Fridays.
That Pop Culture Show is a weekly round table talk show with celebrity guests, collectors and experts talking about and celebrating pop culture.
Join hosts Kody Frederick and Jason DeBord with guests from the world of pop culture, including film, television, rock 'n' roll, sports, contemporary and street art, comic books, geek culture and more.
Each episode features a profile of the guest, a discussion of current pop culture topics, and a close look at an artifact of collectable the guest has brought in to share. This includes in-depth looks at prized pieces of memorabilia, works related to their careers, or any other interesting artifact that has meaning to them in their lives.
Please like and subscribe to support our efforts to celebrate pop culture