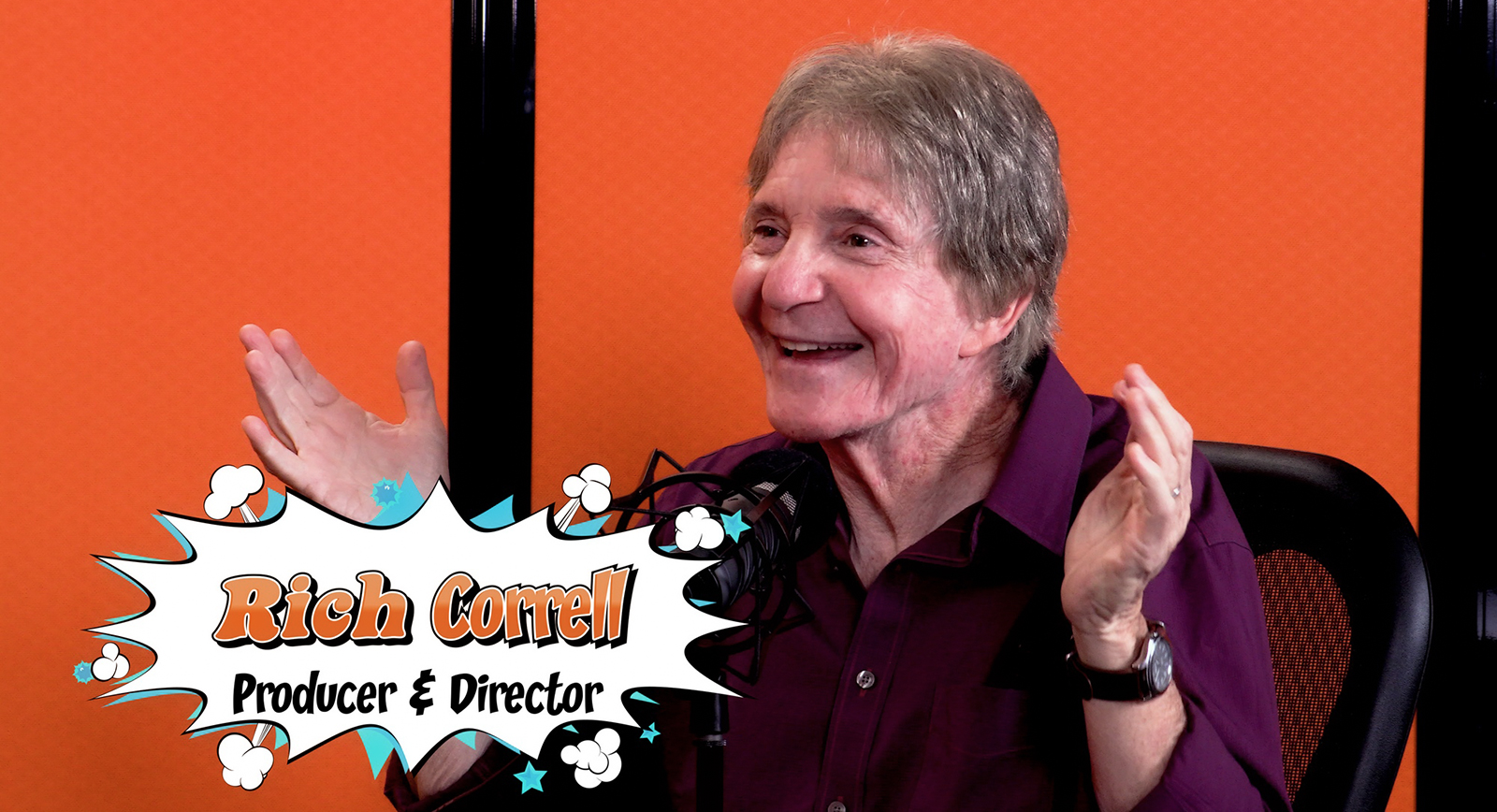 Join hosts Kody Frederick and Jason DeBord this week as they learn about the life and career of special guest, Rich Correll.
Rich began his career in the entertainment industry at just eight years old, appearing in over 100 TV shows before being cast on Leave It To Beaver as a recurring character.
Rich went on to explore the arts as an archivist as well as teaching before going on to create an unbelievable career in multi-camera sitcoms, producing and directing some of the most popular shows in the history of television such as Happy Days, Laverne and Shirley, Family Matters, Perfect Strangers, Full House, Married With Children and more, as well as co-creating Hannah Montana for Disney. He is currently staff-directing Fuller House for Netflix.
Rich is also a peerless collector of original production artifacts from Science Fiction, Fantasy and Horror and you can check out his upcoming exhibition at The Montalban in Hollywood at: www.iconsofdarkness.com.
Check out That Pop Culture Show here on this channel every week, with new episodes debuting on Fridays.
That Pop Culture Show is a weekly round table talk show with celebrity guests, collectors and experts talking about and celebrating pop culture.
Join hosts Kody Frederick and Jason DeBord with guests from the world of pop culture, including film, television, rock 'n' roll, sports, contemporary and street art, comic books, geek culture and more.
Each episode features a profile of the guest, a discussion of current pop culture topics, and a close look at an artifact of collectable the guest has brought in to share. This includes in-depth looks at prized pieces of memorabilia, works related to their careers, or any other interesting artifact that has meaning to them in their lives.
Please like and subscribe to support our efforts to celebrate pop culture.