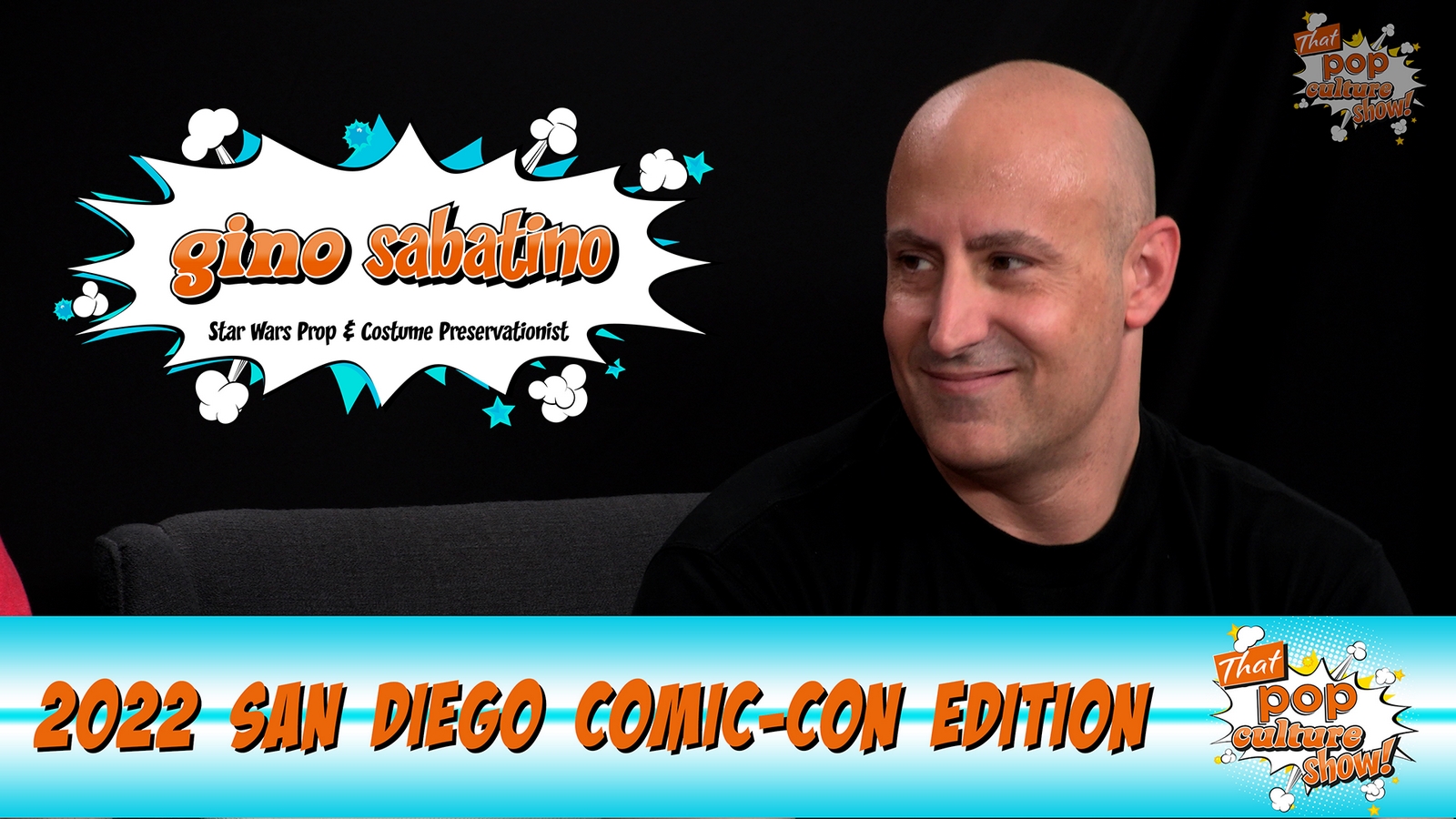 Join hosts Kody Frederick and Jason DeBord this week as they travel to 2022 San Diego Comic Con and converse with the people that attend, present, and everything else in between. Today's guests is Gino Sabatino – Star Wars Prop and Costume Preservationist.
Gino's love of film and his love of Star Wars guided him to become a well known Star Wars expert and led him down the path of becoming known for prop/costume rebuilds. Some of the most iconic elements. IE. Star Wars A New Hop – Darth Vader Costume and the special guest he brings in today.
A Yoda puppet made from the original molds of the Empire Strikes Back Stuart Freeborn molds.
If you are looking to be wowed! STAY TUNED!
If you want to follow Gino, you can find him on facebook and instagram with the user names of:
– FB – Starwarsicons
– Insta – StarWarsIcons1
~
Check out That Pop Culture Show here on this channel with new episodes debuting on Fridays.
That Pop Culture Show is around table talk show with celebrity guests, collectors and experts talking about and celebrating pop culture.
Join hosts Kody Frederick and Jason DeBord with guests from the world of pop culture, including film, television, rock 'n' roll, sports, contemporary and street art, comic books, geek culture and more.
Each episode features a profile of the guest, a discussion of current pop culture topics, and a close look at an artifact of collectable the guest has brought in to share. This includes in-depth looks at prized pieces of memorabilia, works related to their careers, or any other interesting artifact that has meaning to them in their lives.
Please like and subscribe to support our efforts to celebrate pop culture.